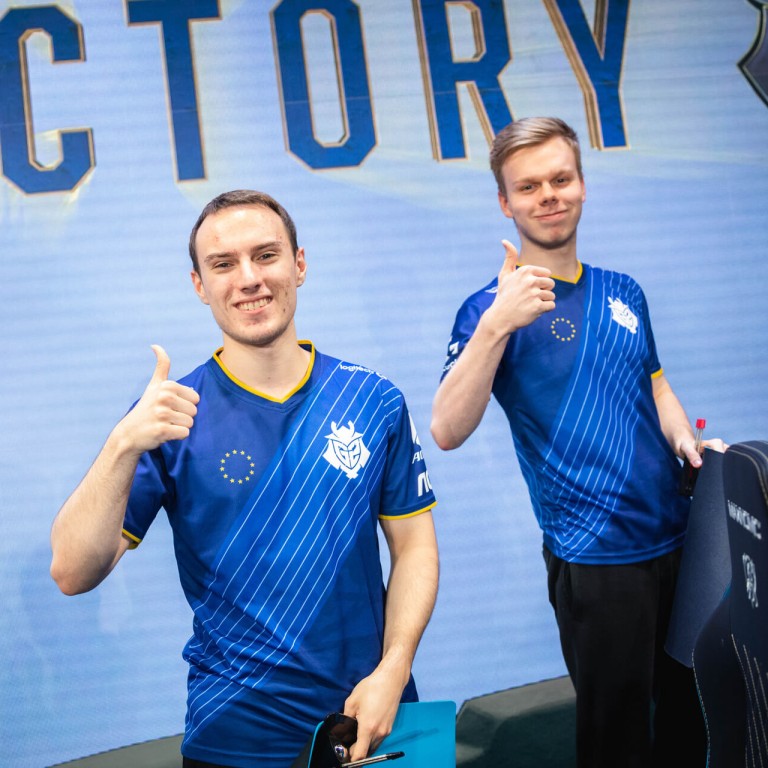 Welcome to the League of Legends Worlds 2018 Quarterfinals, Perkz!
Third time's the charm for the G2 Esports mid laner, as his team finally makes it out of the Group Stage
This article originally appeared on
ABACUS
It took him three years and a completely new set of teammates, but G2's Luka "Perkz" Perković can now mark down another milestone for his League of Legends career.
After two long days of matches, his team was tied in rankings with the LMS team Flash Wolves. It was down to a tiebreaker to determine who gets to take second place in their group and head on to the Worlds Quarterfinals.
It was an intense match. G2 was everywhere on the map, repeatedly diving Flash Wolves' turrets to secure an early lead. But a few positioning mistakes gave Flash Wolves a teamfight at the Baron pit.
We've seen multiple teams flip the lead mid-game before. All it takes is one bad teamfight or one facecheck into the enemy bush. G2 can't afford many of the same mistakes here.
And the G2 leader has made it to this point of the Group Stage before. Perkz has been with G2 for years, back when it was still Gamers2, and has been a part of the main Worlds roster since 2016.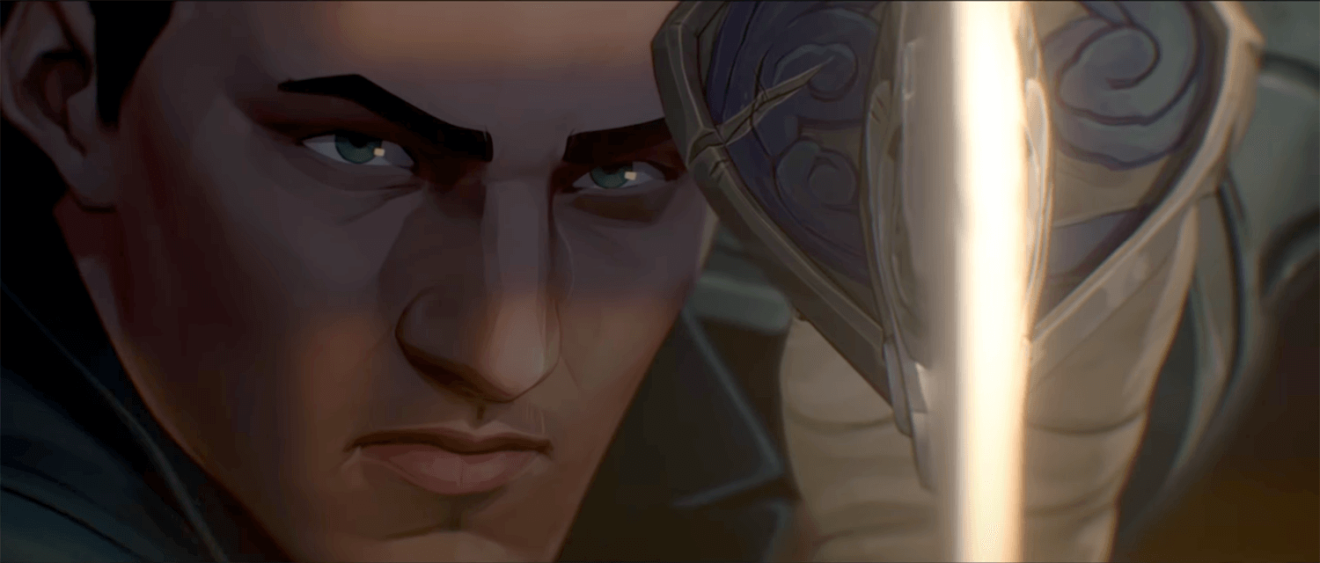 While G2 were the European kings for four straight splits, they've struggled at international tournaments.
At both Worlds 2016 and 2017, G2 failed to score enough wins to progress out of Groups Stage. And during the Mid-Season Invitational 2017, G2 failed to take the crown from South Korean legends SK Telecom T1. That defeat resulted in a lot of backlash against the European team.
When Season 8 started, all of Perkz's teammates had left the organization, leaving him to help build and lead the new team.
But the new roster wasn't able to recapture the same dominant performance that G2 was famous for. They couldn't even make the top four in the Summer Split, losing in a horrendous fashion to Misfits in the European Summer Playoffs.
But G2 didn't give up. They switched up their playstyle, focusing on their bot laner Hjarnan and their top laner Wunder. Suddenly something seemed to click for the team, and G2 battled their way through the gauntlet to secure a third-seed spot in the Worlds Play-Ins.
On Monday, they faced their final obstacle in making it to Quarterfinals.
Thanks to a baron kill, G2 managed to push through to Flash Wolves' base, attacking from all three lanes. Perkz was alone on the top lane as his teammate took down the bottom inhibitor turret. That's when Flash Wolves made a desperation play and tackled Perkz. But his Irelia was a deadly whirl of blades, refusing to go down before he took the top inhibitor turret. He kept Flash Wolves' top laner Hanabi busy, Bladesurging and dancing around the Urgot, but eventually Perkz died. Still, his death provided enough distraction for the rest of his team to collapse in around the nexus turrets.
As his respawn timer ticked down, Perkz watched his team rip apart the enemy nexus, finally securing that Quarterfinals spot for G2.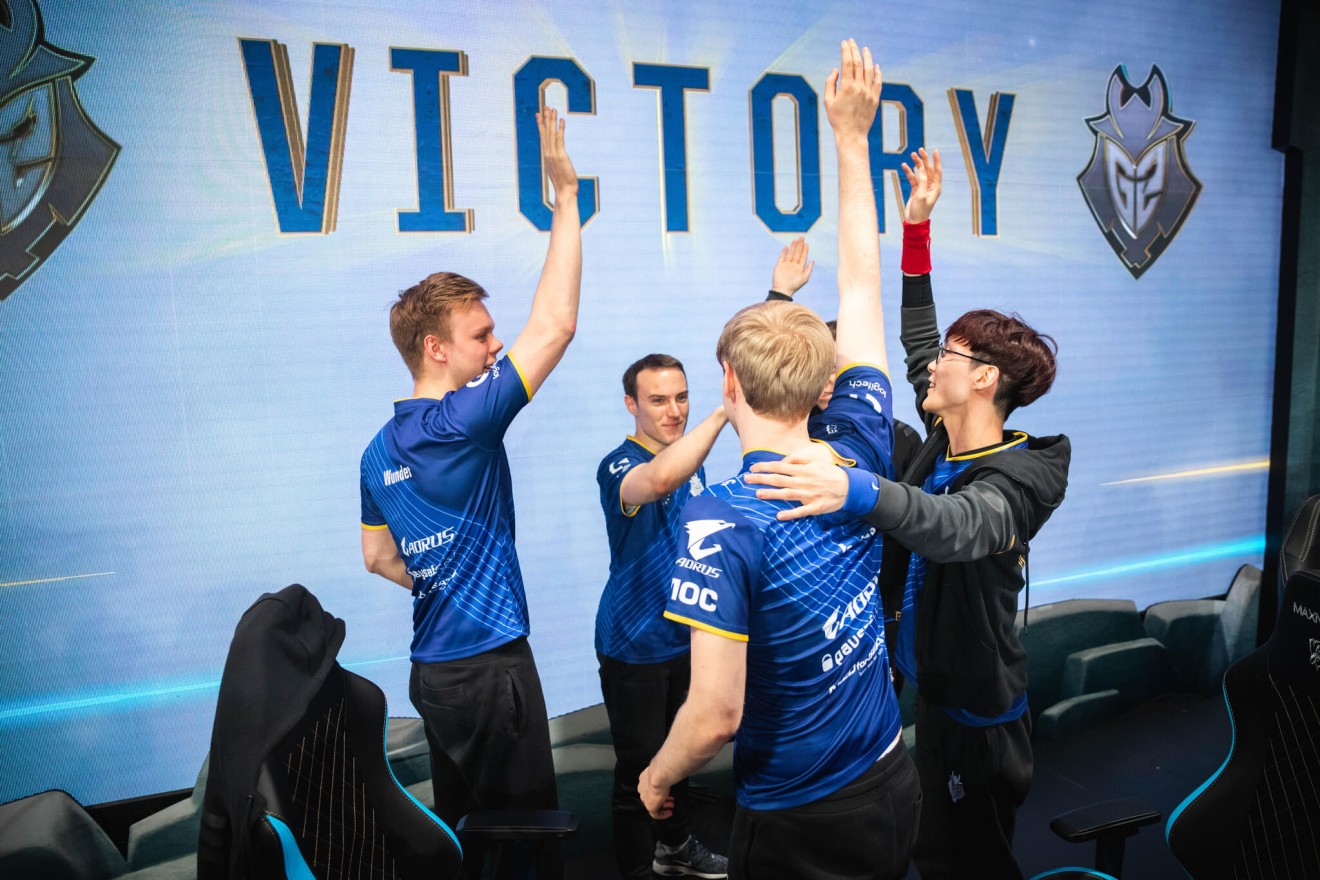 There were no victory screams or happy team piles at first. Instead, members of G2 looked shellshocked. G2's support Wadid looked completely drained, sitting at his station with his head in his hands, while his teammates slowly looked around and smiled in relief at each other.
This is the first time G2 Esports made it to the Quarterfinals. For Perkz, it was his third attempt at making the Worlds Quarterfinals. It wasn't the smoothest run for the organization, but it seems that G2 has finally found their comfort style.
While he praised his teammates' incredible performance, Perkz was a little less complimentary about himself.
"To be honest, I don't know how to feel. I feel like we could have been first seed," Perkz said wryly
during his post-game interview with Sjokz
. "I'm really grateful we made it out. But my feeling's like wow we could have been first seed, if I just played a little bit better."
We'll now have to wait and see if Perkz can meet his own high standards during the knockout rounds of Worlds 2018. The Quarterfinals begin in Busan, South Korea on October 20.