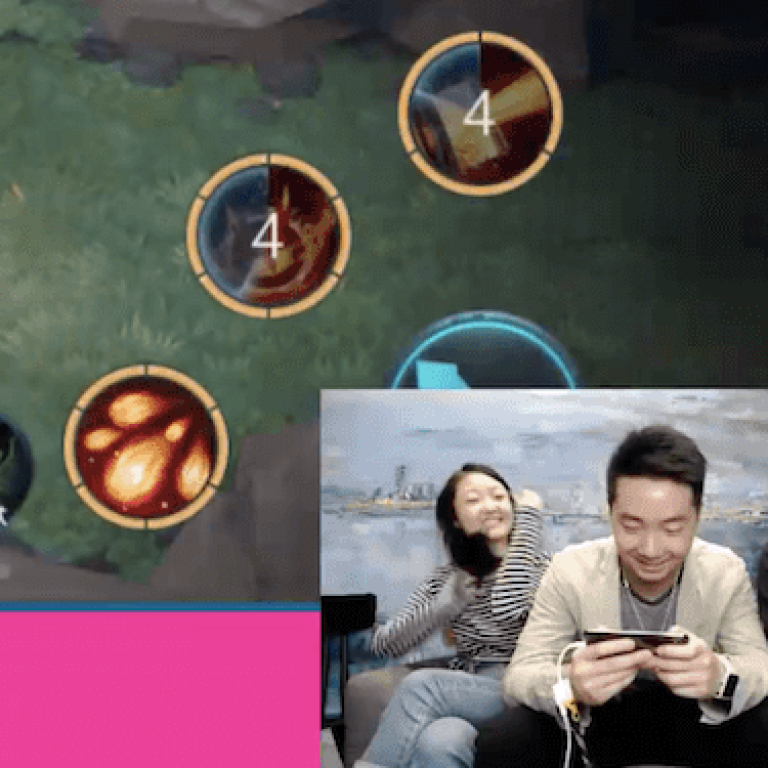 Chicken dinner on MOBA? We played Honor of Kings in battle royale mode
It is like Arena of Valor meets PUBG … in theory
This article originally appeared on
ABACUS
Imagine playing PlayerUnknown's Battlegrounds (PUBG), but instead of guns, you use spells and heavy swords. And instead of playing with a first-person perspective, you get a bird's eye view of the game.
Yup, this is the battle royale mode of China's biggest mobile game, Honor of Kings, which is known as Arena of Valor elsewhere. It was first announced in May, and I
tried it out on Wednesday
.
In battle royale games such as PUBG and Fortnite, 100 equally unarmed players parachute onto a huge island, scavenge around for weapons and fight each other until only one is left standing.
But Honor of King's battle royale mode, called Border Breakout, is a little different. You start the game by picking a champion with a particular set of skills. And instead of looking for weapons and equipment, you
pick up items and buffs
to enhance your attack and defense.
Besides attacking other players, you can also level up by killing wild monsters or gaining experience points like you do in a standard MOBA game.  
It's two of the most popular game genres merged into one -- but does that mean Border Breakout contains the best of both worlds? Maybe not. In fact, it feels somewhat like a neglected child, raised by two parents who could not be more different.
For me, the thrill of a first-person shooter lies partly in being able to snipe out an opponent from afar.That is lost when you try to turn a MOBA into a battle royale.
MOBA champions have a fairly limited attack range. That means even if you control a champion with "long-range attacks", you still have to get much closer than you would in PUBG or Fortnite to fight your opponent.
The contrast extends to the team mode. When you engage in a team fight in a battle royale, it feels very much like hide-and-seek. But in Honor of King's battle royale mode, a team fight quickly turns into a brawl, where everyone fires all cylinders at the same time.
Another disappointing feature on Border Breakout is the map. It simply lacks variety.
In battle royale games such as Fortnite, each area of the map represents a distinct terrain, with different peaks, valleys and open fields. Your geographical environment dictates your plan of attack. Having the high ground, for instance, will instil you with a lot of Obi-Wan-esque confidence.
But in Border Breakout, because the map is essentially 2D and everybody travels on the same plane, the environment feels a lot less important.
Sure, there are bushes behind which you can hide, and walls that separate you and your enemies. But, at the end of the day, it feels mostly like moving a pawn across the chessboard. The thrill of looking out for your enemy is simply not there.
For example, as Xinmei pointed out when we arrived at the Tea Market, the place is practically identical to any other part of the map -- they just gave it a different name.
Speaking of which, the landing in this game is highly simplified. Rather than parachuting from a plane, you just move the marker of your character across a map to find your landing spot. And after you pick your place, your hero will just magically appear there.
But look, as much as I've been bashing this game, in all honesty I had a good time playing it. After all, much of the fun of a MOBA game lies in team fights -- and Border Breakout offers plenty of that. And making that even better, healing potions can be picked up everywhere across the map, allowing your champion to quickly regain health after a fight. It's just like a nonstop team brawl on steroids.
If you are interested in trying out Border Breakout yourself, know that for now it's only available in Honor of Kings but not the international version, Arena of Valor.