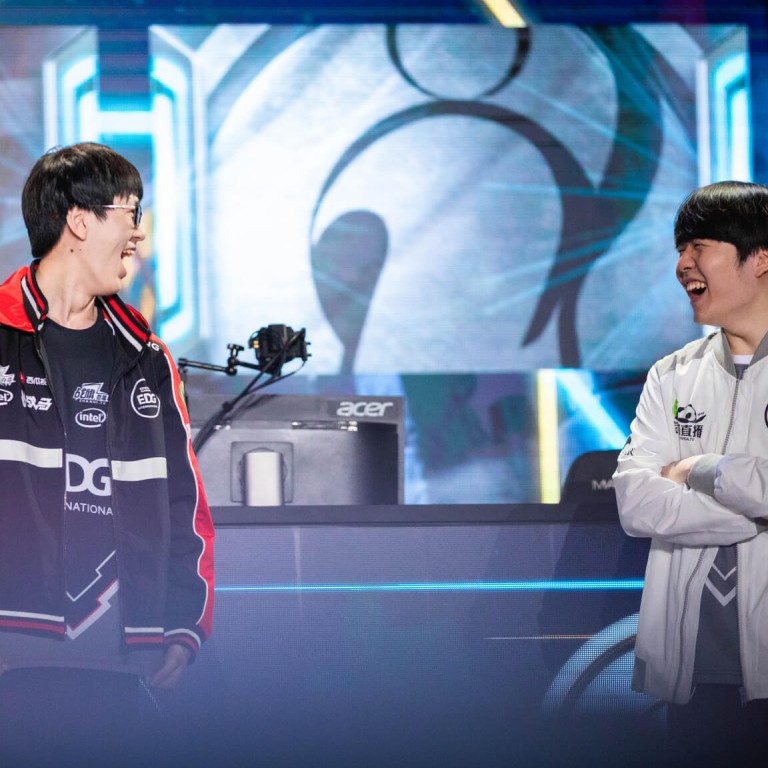 The stage is set for the League of Legends World Championship Quarterfinals
We have our tournament schedule for the top eight teams, and there will be a lot more EU LCS versus LPL action
This article originally appeared on
ABACUS
After eight long days of matches, the final eight teams of the League of Legends World Championship have been locked in.
There have been three intense tiebreakers as well as a ton of upsets across the groups. And we saw comfort picks like bot lane Heimerdinger, a Singed-Zilean team composition, and throwbacks like top lane Jax.
Now teams can breathe a short sigh of relief, and start preparing for their specific opponent. They will be facing each other in a best-of-five series this weekend in Busan.
Results of the Quarterfinals Draw
KT Rolster vs Invictus Gaming on October 20, Saturday (12am EST/ 1pm KST)
Royal Never Give Up vs G2 Esports on October 20, Saturday (4am EST/ 5pm KST)
Afreeca Freecs vs Cloud9 on October 21, Sunday (12am EST/ 1pm KST)
Fnatic vs Edward Gaming on October 21, Sunday (4am EST/ 5pm KST)
For fans who weren't able to follow all the League of Legends fun, and don't have time to watch all the VODs (video on demand) of all 51 Group Stage matches… don't worry, here's our TL;DW to get you up to speed.
Quick Recap of Worlds 2018 Group Stage
Korea (LCK): Two teams through, one team down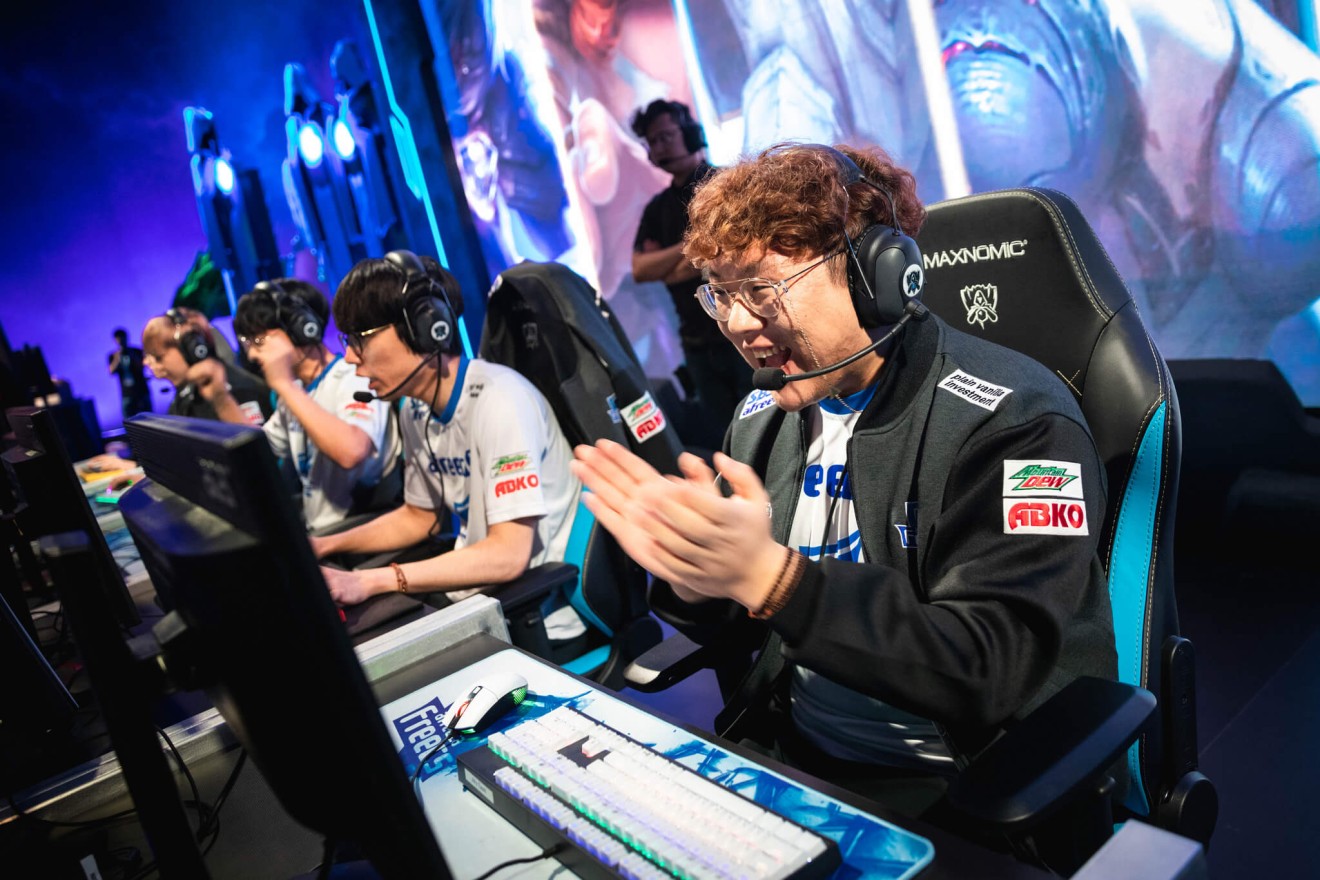 Afreeca Freecs became the first South Korea team to lock in a Quarterfinals spot after a three game win streak.
KT Rolster then comfortably locked in their Quarterfinals spot with only one loss against Edward Gaming.
This entire Worlds tournament is taking place in South Korea. Hurts a little for the local fans to lose one of their teams this early on.
China (LPL): All three teams through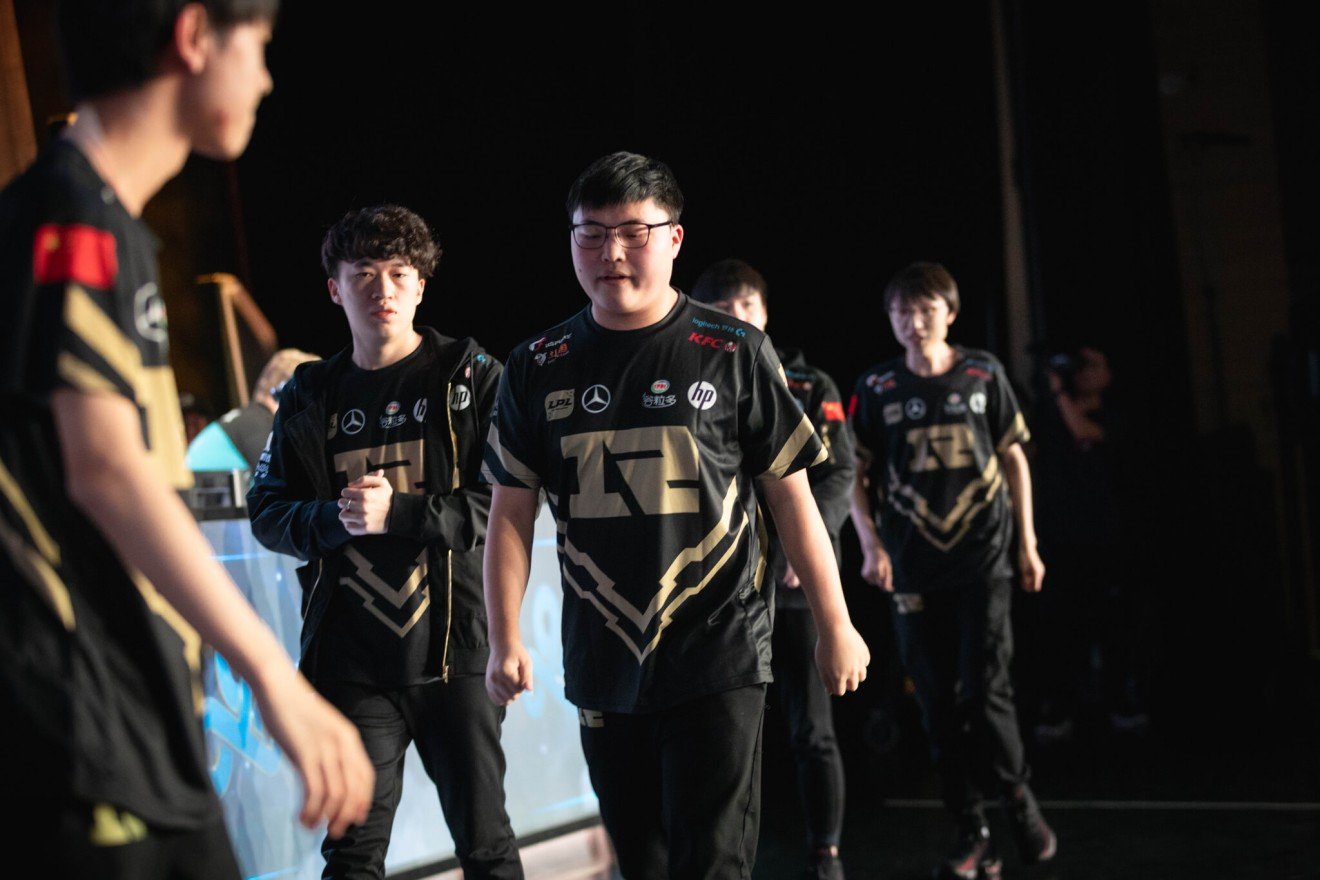 Mid-Season Invitational champions Royal Never Give Up is the only LPL team to lock in a first place spot in Groups. Royal Never Give Up however lost two games to Cloud9 and Team Vitality in shocking upsets.
Edward Gaming also took a hit from a North American team (Team Liquid), which cost them the first place spot in their group.
Invictus Gaming struggled a bit at the end of their Groups Stage. The team was ahead of Fnatic in standings for Group D. But the EU team capitalized on Invictus' greedy moves, defeating the LPL team in a speedy 28-minute game and forced a tiebreaker for the first place spot.
The tiebreaker was a back and forth dance for most of the game. Neither team wanted to give up any neutral objectives on the map. When Fnatic snagged the Infernal Drake, Invictus punished them by trapping and killing Fnatic's jungler Broxah. When Invictus took down two members of Fnatic, the EU team responded with two kills of their own and took the Rift Herald for good measure.
Eventually Fnatic built up a lead and sent Invictus down to the number two spot for Group D.
Europe (EU LCS): Two teams through, one team down
Sadly for Team Vitality, they weren't able to make it through their tiebreaker match against Cloud9 and were the first European team to get sent home.
However after that emotional loss, their coach YamatoCannon had advice for the other EU teams.
"Just stay true to yourself, don't try to chase anyone, don't try to copy anyone," he said. "Just be confident. Don't limit yourselves either. Go into this tournament, play your next games believing that you can win everything."
It seems they took his words to heart.
G2 Esports was the team that had to claw their way through Play-Ins stage first. But the team didn't let their struggles get to them. G2 calmly took down Flash Wolves in a tiebreaker and for the first time ever,
secured a spot in the Worlds Quarterfinals
.
Finally it's been a great tournament so far for Fnatic. They scored first place in their group after that heated tiebreaker match against Invictus Gaming.
Fnatic also scored more wins
than the current powerhouse team, Royal Never Give Up.
North America (NA LCS): One team through, two teams down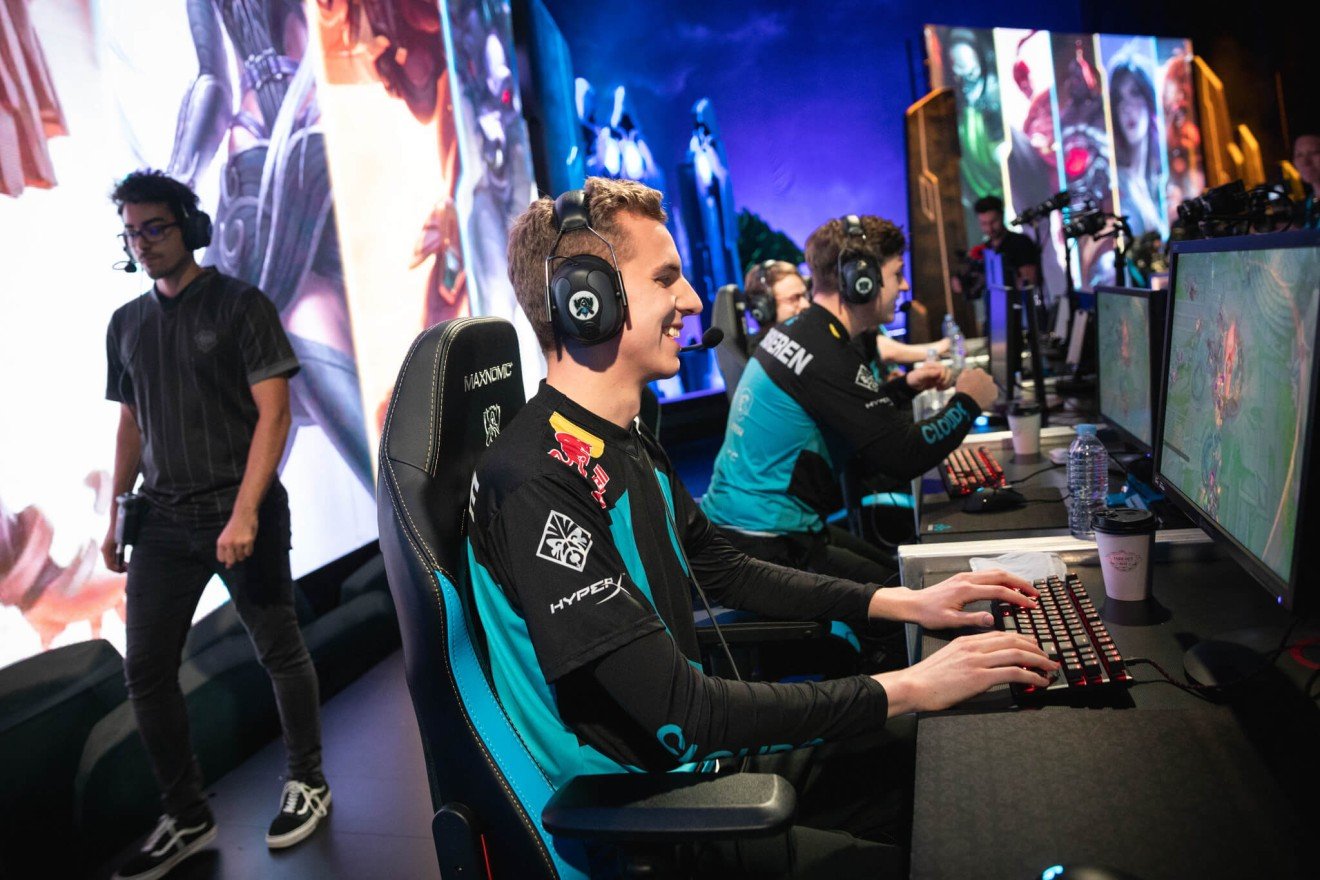 Team Liquid bowed out of the competition on Tuesday after
a bittersweet victory against Edward Gaming
. Even though that win was unexpected, it was still too late to get them into the Quarterfinals. EDG and kt Rolster had already secured their spots as the top two seeds in the group at that point.
That win by Liquid did knock Edward Gaming down to second place in Group C.
100 Thieves wasn't even close to making it out of Groups (2 wins 4 losses).
For North America, that means Cloud9 is once again the region's sole representative in the Worlds' Quarterfinals.
Taiwan, Hong Kong, Macao (LMS): All three teams are out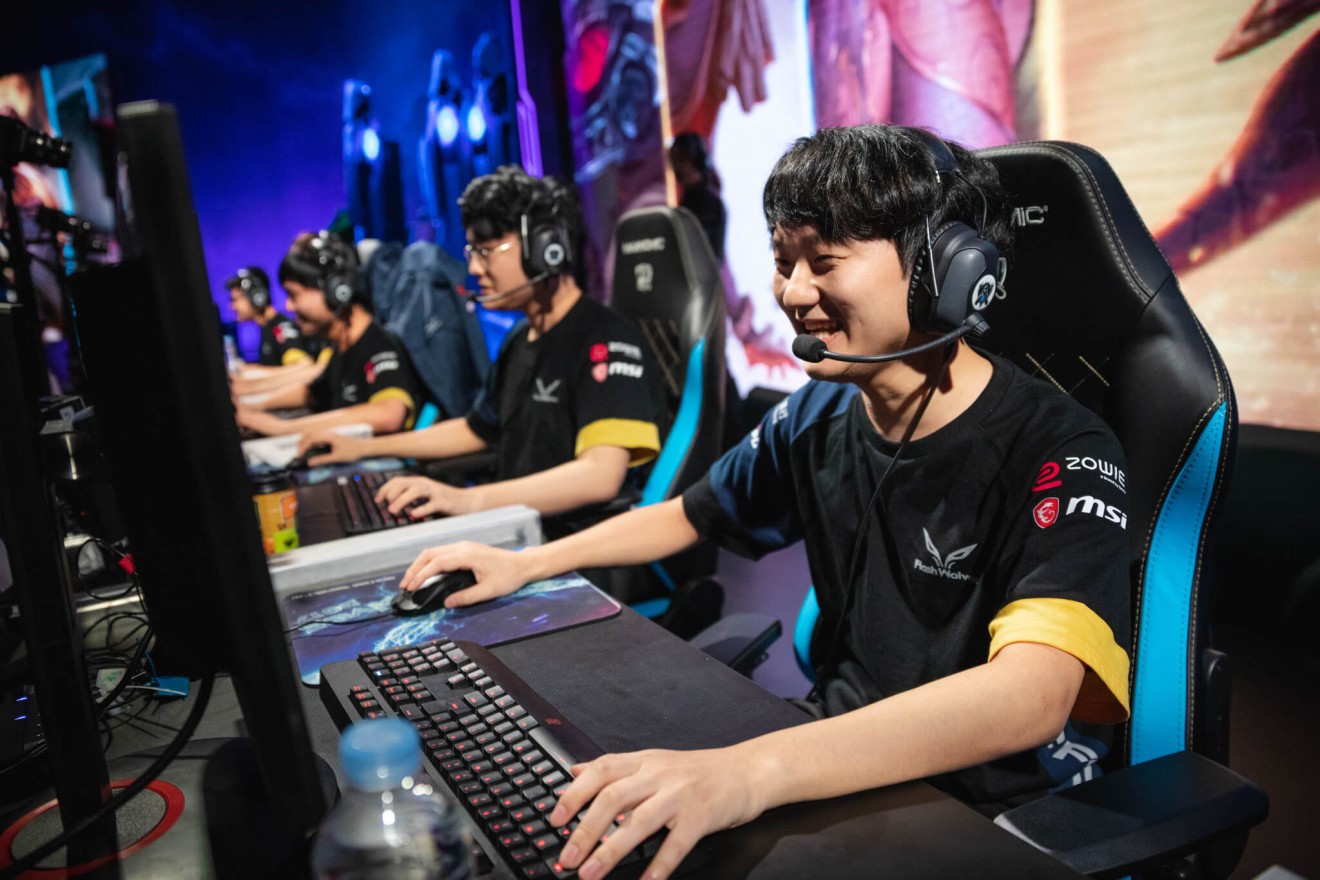 Unfortunately,
while they were the Play-In darlings
, G-Rex couldn't keep up with the stronger international teams. Both G-Rex and fellow LMS team MAD Team ended Groups Stage without scoring a single victory.
LMS' Flash Wolves fared better overall with three wins and three losses, but as mentioned, one of those losses was a crucial tiebreaker match against G2 Esports.
Vietnam (VCS): Only team is out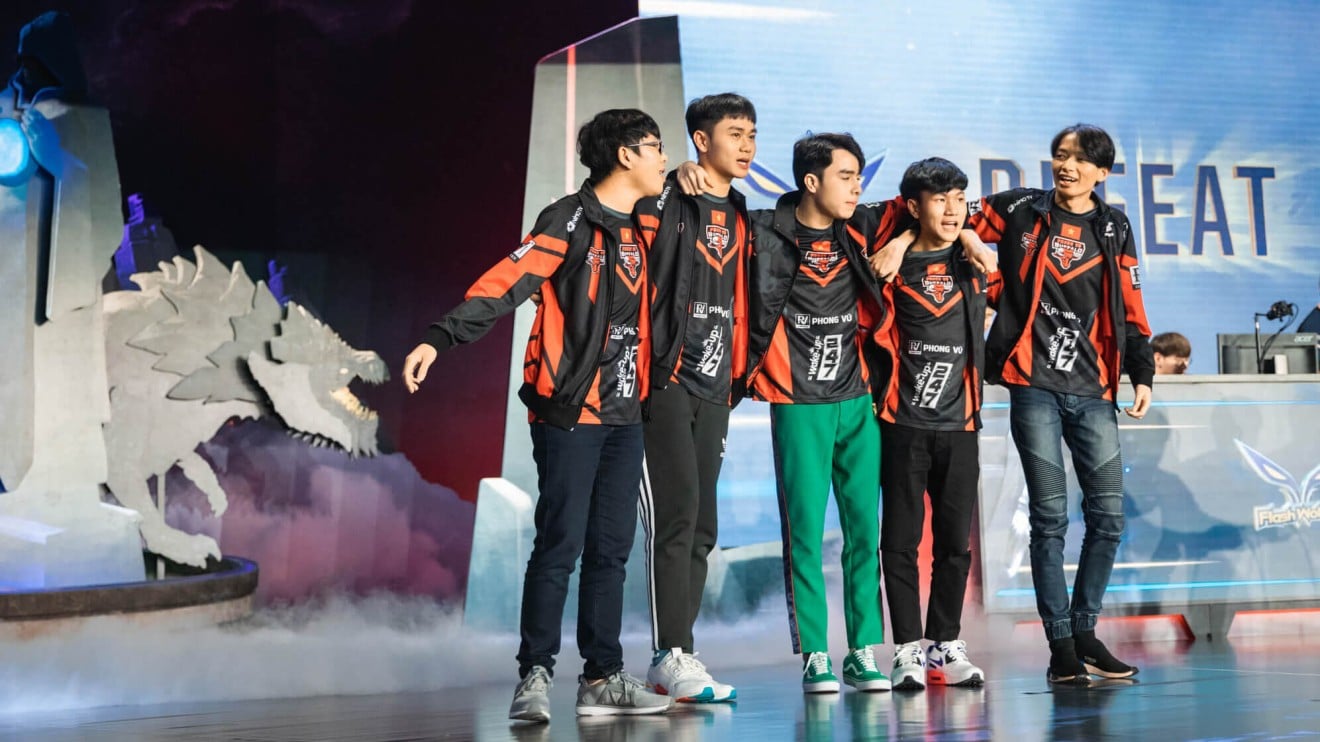 This is Vietnam's first time competing as an independent region. Because VCS was the highest-ranking of the one-seed regions at MSI, Phong Vũ Buffalo got to go directly to the Group Stage. They did better than the defending champions Gen.G. -- getting at least a win each against G2 Esports and Flash Wolves.