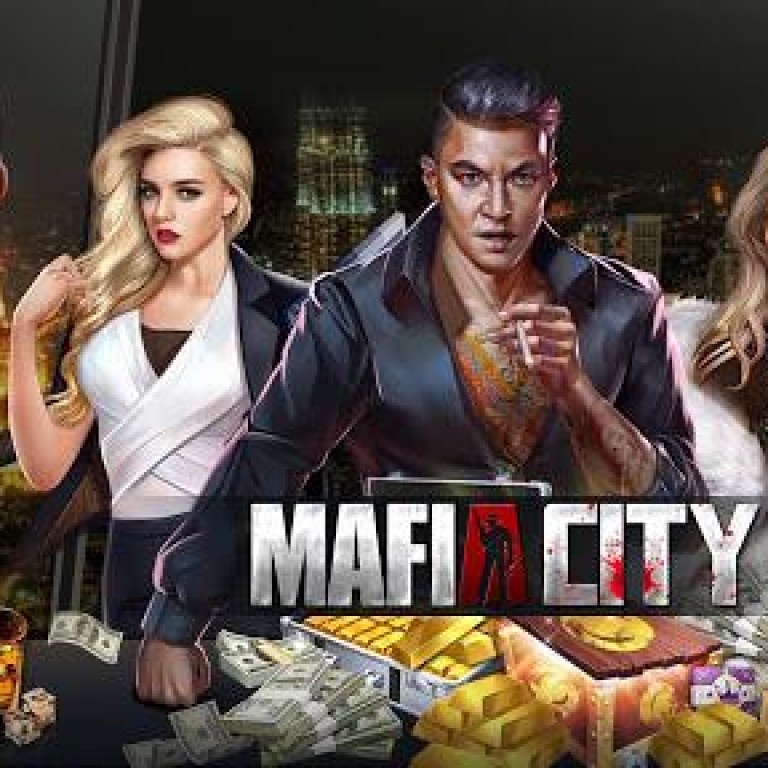 A controversial mafia game from China is a hit with overseas players
An ad from Mafia City earlier this year invited players to torture a woman
This article originally appeared on
ABACUS
One of the world's most popular games from China is all about the thug life.
Mafia City, developed by the Shanghai-based
Yotta Games
, is a simulation game. You play as the head of a gang who runs a counterfeit ring, trains "bikers" and desperados, plays strip games with your secretary, and calls "babes" on speed dial.
Similar to
the Chinese harem-building game
that we played last week, the game mostly involves a lot of tapping of buttons to collect resources and rewards. And if you want to quickly expand your turf, you can pay cash to buy resources and virtual currency in the game.
The game actually isn't new. It has been on the market for almost two years but is becoming more popular now after a series of upgrades and marketing campaigns. It currently has a 4.5 score on
Google Play
, from more than 250,000 players.
Not all of the marketing went well. In August, Facebook and YouTube
took down an ad
for Mafia City that asked players to torture or "finish" a gagged female hostage. The ad was also spotted on
Pandora
, triggering
plenty of outrage
. One comment said the ad implies the "rape of captured women".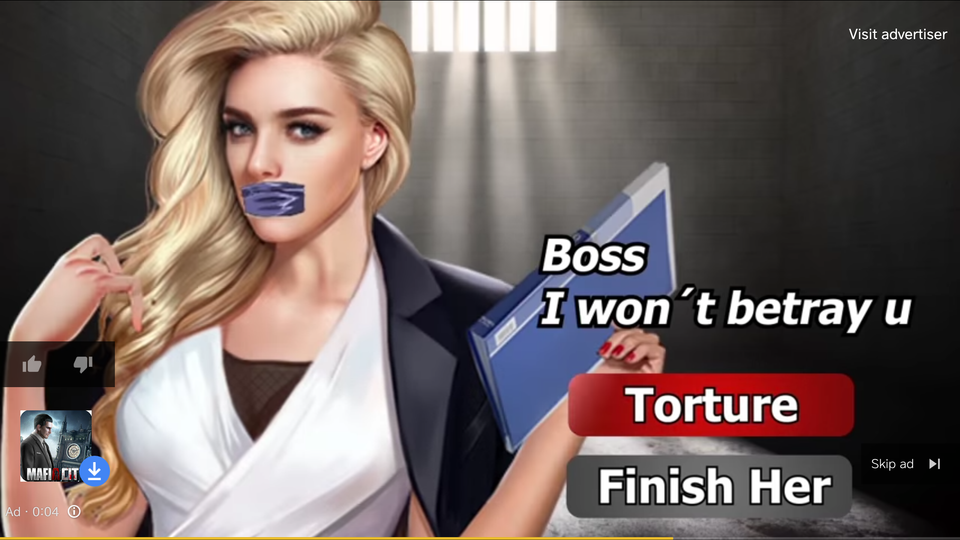 At that time, the game had already garnered
more than 10 million downloads
. And despite the ad ban, its popularity continued to soar. Last month it was the 14th most downloaded Chinese game overseas, ranking ahead of NetEase's battle royale hits
Knives Out
and Rules of Survival, according to data from
Sensor Tower
.
It's doing particularly well in Japan. Last month, it rose to become the country's third most popular free iOS game, according to
App Annie
.
And it's far from the only Chinese simulation game that's found success overseas. According to
Gamelook
, in August and September the genre made up nearly half of the top 30 most popular Chinese mobile games overseas.
But there's at least one place where Mafia City isn't gaining traction: China. So far, it's only managed to reach number 907 in the Chinese iOS App Store.