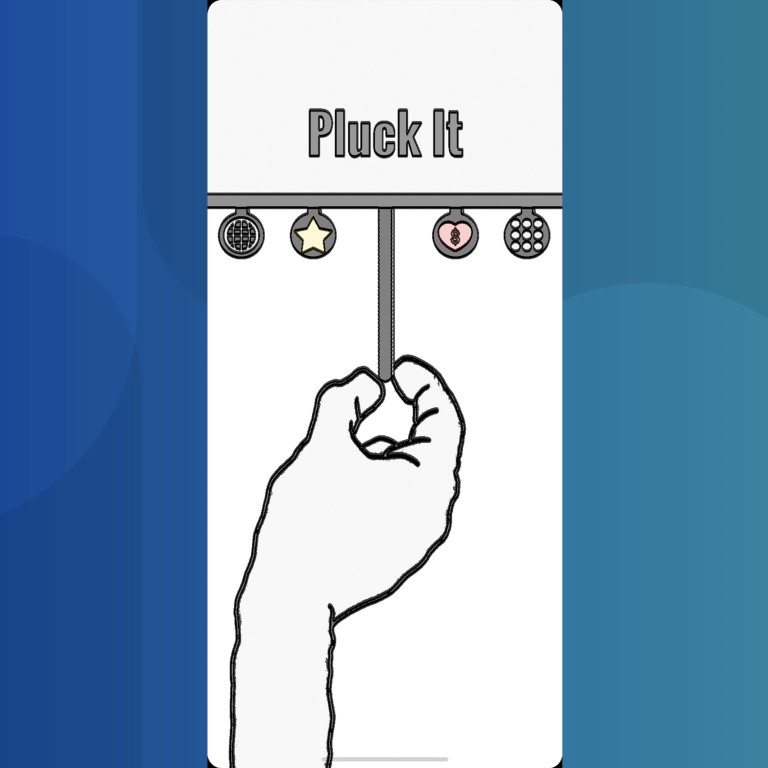 Indie game Pluck It wants you to pay attention to your emotions… while plucking hair
Pluck it: Hairs and Emotions tries to combine a wacky idea with deep meaning
This article originally appeared on
ABACUS
Have you thought about what happens after you pluck out a body hair?
Pluck it: Hairs and Emotions is a weird mobile game about, obviously, plucking hair… and experiencing emotion. Now, saying that I totally understand the connection between the two would be a lie, even after playing the game. 
But many players seem to get it. The game, created by one developer alone at home, is rated
4.9
out of 5 on China's iOS App Store out of more than 41,000 reviews. It also drew lots of recommendations
on social media
, and came in third place in a Tencent game competition.
Pluck It has 30 levels, each offering a different way to pluck one or a few hairs and leading you to some sort of emotion. Developer Jacky Chou says that he got the idea of a hair-plucking game from his own weird habit: He likes to pluck his chin hair when nervous, and wondered what it'd be like to turn that experience into a game. (He says which body part the hair is plucked from is open to your imagination.) But there's much more he wants to convey.
"I think there's way too [much] information surrounding us, and we're not spending enough time to deal with our own emotions, so I try to make a story like this to get people to pay attention," he says. 
So that means in the game you need to deal with angry hair that catches on fire, kind hair that rescues a chicken, and stressed hair that... lets out poop?
Visually, the game isn't much to look at -- something Chou says is because he developed the game all by himself, and being a programmer, he lacks art skills.
One neat trick? The game uses haptic feedback to simulate the plucking of hair with a little vibration. There's also a nice sound effect… which works despite the fact that there is no real-world noise when you actually pull out a hair. The voiceovers in the game are all done by Jacky himself, a neat quirk that many players in China seem to love:
They say
that his slightly accented Mandarin adds to the cuteness of the game.
Chou studied computer science in the US and game design in Hong Kong, and then worked for a gaming company. It sounds like a natural path, but he actually found it boring because he didn't get the chance to create. Pluck It is the first game he ever made independently, and Chou said he was surprised by the amount of people playing it.  
Growing up playing games, Jacky Chou says that he's deeply inspired by American game designer Jonathan Blow, maker of Braid and The Witness. Blow thinks that most games tend to be temporary diversions, something people do for a little bit but don't really care about -- while good games are the ones you think brought some long-lasting value to you.
But reactions to Pluck It are mixed. Scroll through the game's 28,000 reviews on the iOS App Store and you'll see people either find it amazingly touching or plain wacky. And Jacky Chou says he recognizes that.
"My expectation is trying to make people feel their emotions, a self-awareness, but unexpectedly, some players are just like 'What the hell is this' and say it's just funny..." says Chou. "I think I achieved what I wanted to with this game, but it also makes people laugh a lot, which is good."
Watch the full stream here and follow us on Twitch!