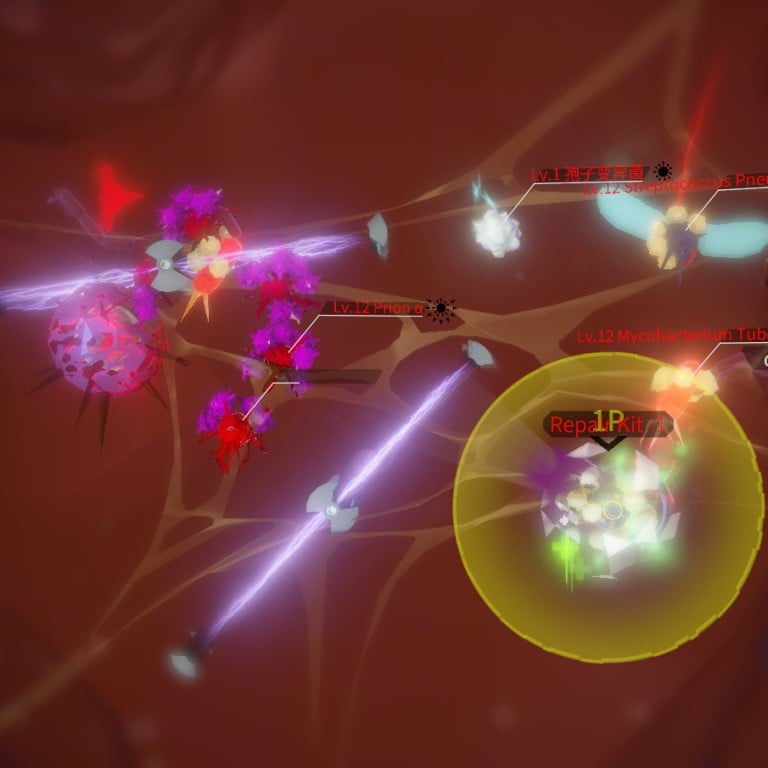 Virus-fighting game is an unpolished gem
Bacterium is all about fighting viruses in a nanobot inside human bodies
This article originally appeared on
ABACUS
Forget about taking down the Terminator. What if the future is about nanobots fighting viruses?
In Bacterium,
an action game on Steam
from Dragon Whisper Game, you are a nanobot pilot in a dystopian future where bacteria and viruses have become the dominant living things on Earth.
Sounds daunting... but weirdly exciting, right?
It absolutely is for me. I burst into laughter the moment I saw this game, not because I found it ridiculous or inconceivable, but because I was amused by how off-the-charts wild and creative this idea is.
And when we actually got around to playing the game, I wasn't let down. You are essentially controlling your nanobot as if it's an X-wing, firing beams at lymph cells, shattering the protein shield around a tumor with ultrasound waves and restoring broken membranes.
The mission designs and the environments that you get to fight in are also very cool. Sometimes you have to squeeze through two throbbing cells that could potentially crush you. Sometimes you get to travel through a semipermeable membrane. There are also red blood cells that travel in the vessels.
The game also pushes you to interact with the environment. In order to defeat the corona viruses, you will have to collect proteins from fibrous tissues nearby. You also have to shepherd the white cells around so that they can clean up the viruses that you can't destroy.
Although the objective of each mission is always about defeating a virus baddie, there are very distinct ways you can go about doing that. Also, Bacterium is good at keeping the game challenging. For example, you don't get to have advanced weapons like guns right out of the box.
The game can also be played in single-player as well as co-op, with the latter featuring up to four players at a time. Its co-op mode is a lot of fun but it also becomes a little harder.
The room also offers a bit of insight into the game's backstory, which already feels like there's a twist coming during the two hours that we played.
You work for the good guys in this war, Green Medical. But Green Medical feels more sinister than, say, Osborn Industries. For example, you were born into this war and you don't even have a name. You are simply No.4100 at Green Medical. On top of that, No.4100 has also never been allowed outside of his room.
(Yup, this is just the sort of story I dig.)
I gotta admit though, despite praising the game for most of this story, I also have to say that Bacterium isn't very polished.
In fact, you might get immediately frustrated with it if you don't read Chinese. While the game is available in English, it's in Chinese by default. And there is no way for you to know how to switch it back to English without looking for tutorials online.
The localization is also extremely poor as the game is littered with typos. One of the most common loading scenes literally has "red boold cells" in a big fat font, smack in the middle of the screen.
The UI also feels extremely cluttered. I was quickly overwhelmed by all the things going on in front of me, so I just had to roll with it.