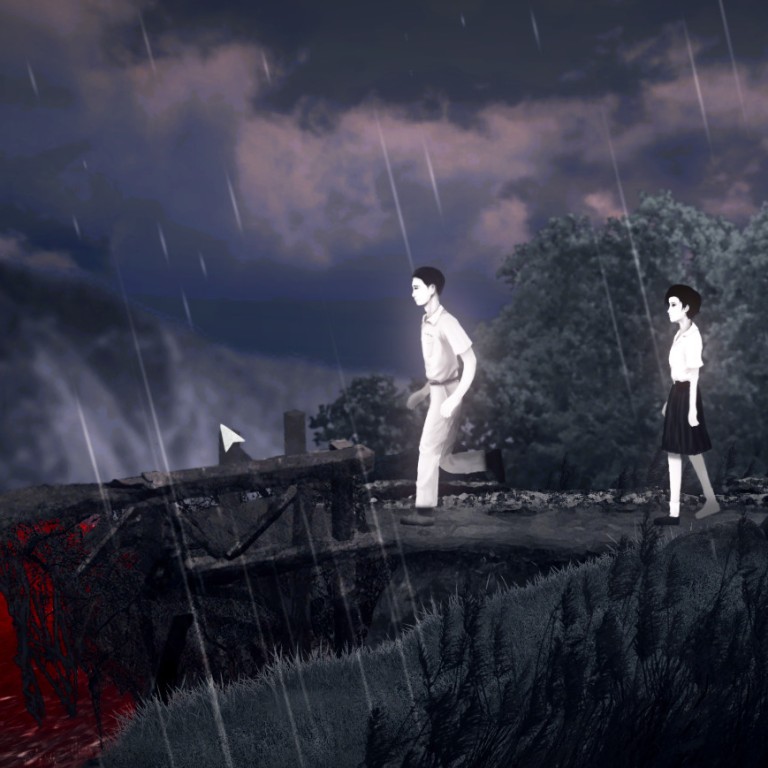 Horror game Detention is like a Taiwanese Silent Hill
Detention is an acclaimed Taiwanese indie game taking place during the White Terror
This article originally appeared on
ABACUS
It's almost the Lunar New Year. So let's talk about something ominous and horrific!
We've streamed the horror game 
Detention
 three times on our Twitch channel, and each time we were completely absorbed by it. It's a simple game, but still captivating.
Developed by Red Candle Games, Detention puts you in control of a high school girl in the 1960s when Taiwan was under martial law.
It starts with a boy named Wei meeting our protagonist Ray in their school, the last to evacuate from campus ahead of a typhoon. The pair were then unable to leave as their only way out was blocked by a river of blood. Y'know, normal typhoon stuff.
It all gets darker from there, with Ray finding herself on a chair in an auditorium while Wei was being hung upside down on stage.
Detention is effectively a point and click adventure game, all about exploring for the right items to solve puzzles and unlock more areas of the map. There's no combat at all -- the only life-threatening thing in the game are wandering ghosts, which you can avoid by holding your breath or averting your gaze.
But beyond that, what really endears me to Detention is something far more personal -- the references to traditional culture that I'm familiar with.
But Detention is also not without flaws. Since the game is so simple to play, the only thing that drives players is the plot. And while it does seem to be well enough told, if you lose interest, a lot of the game's appeal disappears.
The pacing is also really slow. It's probably intentional, as a slow pace is often key to creating suspense. But there are many points where we felt like the game deliberately slows down to the point of being annoying -- like when you lose the ability to run at certain points.