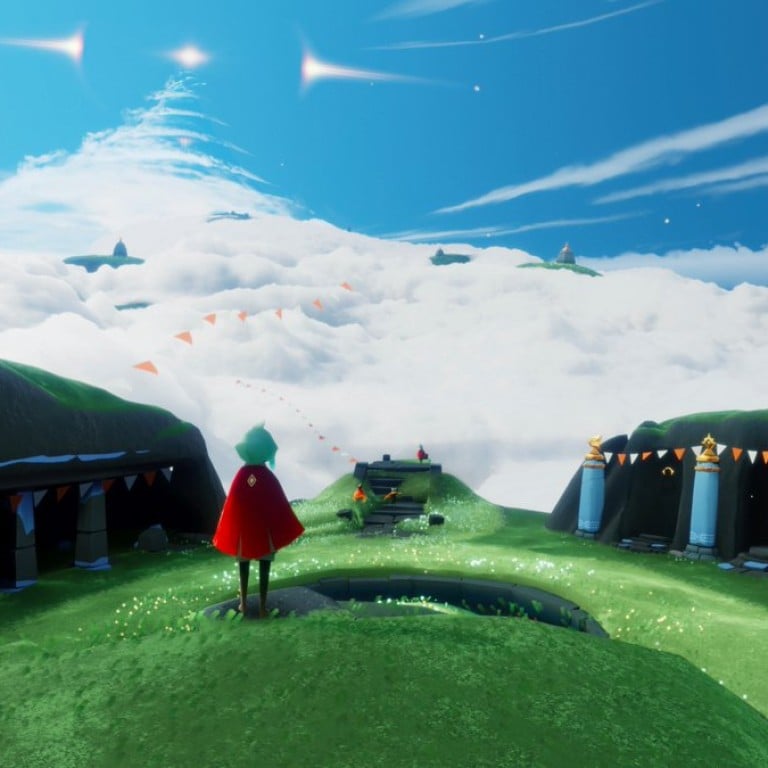 Sky: Light Awaits takes you back to childhood dreams, hand in hand with friends
The team behind Journey delivers beta version of a new game that feels very much finished
This article originally appeared on
ABACUS
Players worldwide were thrilled when thatgamecompany -- the brilliant mind behind console hits Flow, Flower and Journey -- announced during
Apple's Keynote
in 2017 that their next game would come to iOS. Sky: Light Awaits has yet to launch officially, but we recently got our hands on the latest test version (0.4.6) for iPhone. 
As the name suggests, this game is all about light: You play as children in a dreamy, bright landscape above the clouds. Darkness has descended on many parts of the world, and it's your job to bring light to them with the candles in your hands. 
It's a poetic experience, filled with elements that feel like metaphors: Everytime we encounter an unlit statue, we have to light it up by solving a little puzzle related to the "lost light". As
places light up
, you grow: Your wings are stronger, and your candles become more powerful. 
But what makes this game great is the way it encourages you to interact with other gamers. Some of the puzzles require multiple players to solve. And unlike other games where you add friends by searching their names or handles, in Sky you meet people by running into them face to face.
Players you haven't met before appear half-transparent. If you offer them a candle, and they give theirs back to you: Congratulations, you're friends now! They now look different to you. You can name each other, give out high-fives, share conversations, and fly together holding hands. 
That's how we met our friend. Her real name is Alen, but we didn't find out until later so we called her Namigod at first. 
After learning that we were new to this game, Namigod took our hand and guided us through the puzzles until we reached the end of the second chapter. She was so
lovely and patient
that at first we thought she must be a bot that the developer put inside the game to help beginners.
Namigod told me offline that it has become a tradition for players to help newbies in the game. 
"People in the game are generally very friendly and nice, that's part of the reason I love it," she said. "I was coached by a Japanese girl myself when I first got into it."
That mentorship is a key part of the game. While the puzzles are usually straightforward and simple, navigating the vast open landscape -- which consists of seven chapters -- can be a confusing experience. There isn't a clear route: You can choose to go straight and light up all the stone statues; but you can also just wander around and collect items. Having a more experienced player like Namigod to guide us definitely helped. 
But there was one thing our friend couldn't help with: Getting used to the controls. Unlike many games where you use one finger to move and the other to change perspective, in Sky you have to use two fingers to change perspective. It took me a while to adjust, though to the developers' credit, they did a decent job explaining how the
hand gestures
work with animation: 
Sky is still in beta, but other than some small lags at the start, it looks very well polished. The graphics and animation are smooth and detailed, and the music is stunning. Apparently you can also play your own song in the game. 
I can't wait to try the official version when it comes out. It's been more than a year since
the first testing version was released
, so we asked the developers about a launch date. But they won't reveal anything other than saying, "We are in the final phase".
We played the game for a second time a few days ago. Check out our full stream
here
!