Tencent
Get more with myNEWS
A personalised news feed of stories that matter to you
Learn more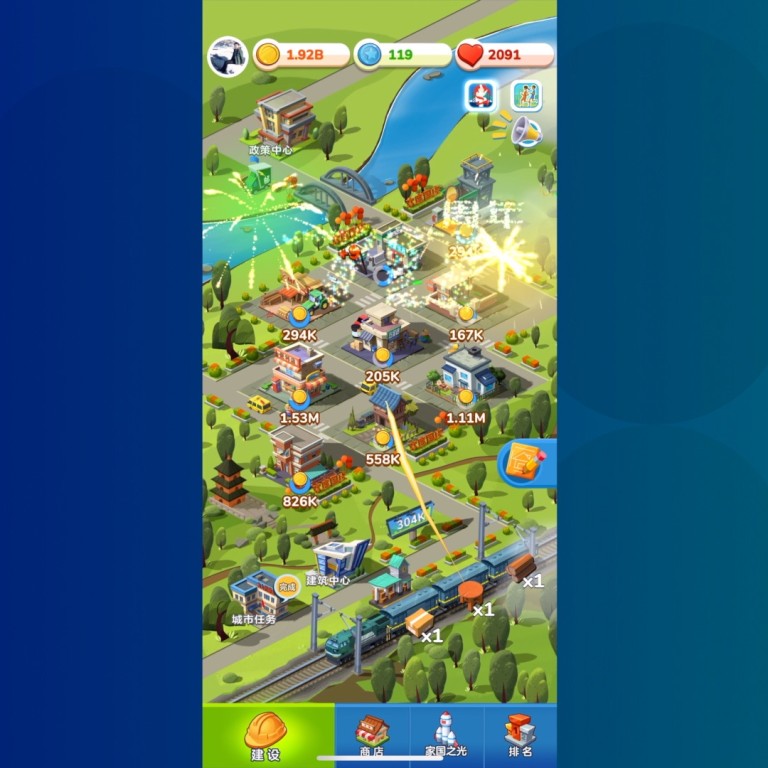 Chinese propaganda game Homeland Dream is disturbingly addictive
Tencent created the most downloaded free game on the iOS App Store in China in partnership with state media outlet People's Daily
This article originally appeared on
ABACUS
China's hottest new game is a game that you can't lose.
Homeland Dream
is playable propaganda. The game tasks players with picking a Chinese city -- including Hong Kong -- and watching it grow richer and more popular no matter what you do. If you want to make it richer faster? Just go ahead and enact China's Belt and Road Initiative for an instant boost.
It's the product of Tencent, China's biggest game company, and the People's Daily, a state-run media outlet. And it was released just in time for the 70th anniversary of the founding of the People's Republic of China on October 1st, part of a week-long vacation in China.
Clearly, something about the game resonated with people. Just a day after it launched, Homeland Dream became the
most downloaded free game on iOS
in China. So we played it to see what all the fuss was about.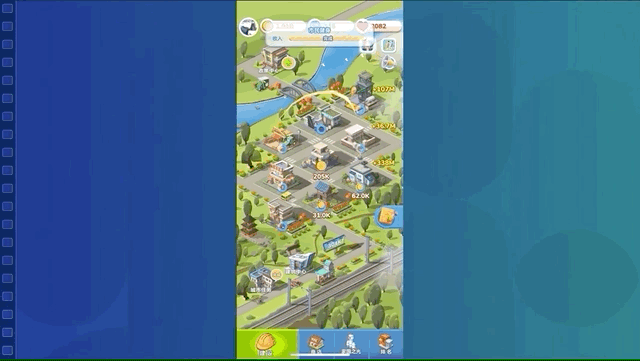 At first glance, Homeland Dream resembles games like SimCity. While it shares the same look and does involve placing buildings on a map, this is really
an idle clicker
, a type of game that's
automated to play itself
. 
Everything you build generates coins over time, which you collect by tapping on the building. With more coins, you can build more buildings or upgrade the ones you have, which in turn make them generate coins faster.
Your city isn't actually a generic Chinese city, but rather a real place. At the start, you can pick from a number of Chinese cities or provinces -- notably, the list even includes Hong Kong and Taiwan.
Funnily enough, given that we chose to play as Hong Kong, one of the achievements we unlocked was "
One Country, Two Systems
" -- the policy that allows Hong Kong to be a part of China, yet retain a degree of autonomy.
Nowhere is this more clear than in the Policy Center, a building that you can construct that allows you to invest in certain initiatives to give your city a boost. For instance, if you enact the
Belt and Road Initiative
-- an international development plan spearheaded by China -- all of your buildings get a 100% efficiency boost.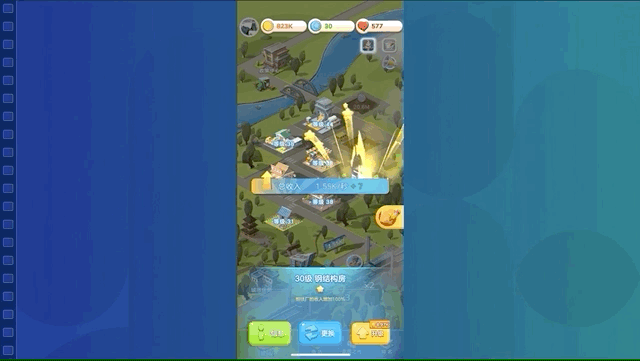 Homeland Dream is not China's first foray into propaganda games. As the country's gaming industry has grown, so has the government's censorship and control. And that has led to
more patriotic games in an attempt to appease the censors
. Even Tencent, China's gaming giant, isn't immune: It
replaced the hit game PUBG Mobile with Game for Peace
. The two are virtually identical, except the latter attempts to tone down the violence; while players still run around trying to shoot each other with guns, defeating someone in Game for Peace results in them waving farewell and disappearing.
The strangest thing about Homeland Dream lies in the fact that it's an idle clicker, among the most addictive games around. The low effort combined with the constant rewards and the promise of more with just a tiny bit more work is a notoriously addictive formula -- ironic, considering that Chinese state media has long
called for crackdowns on addictive games
.
Still, it is addictive. And according to the leaderboard, all of my contacts are far ahead of me. By my estimation, their cities are already trillion dollar-strong economies and will continue to grow larger. But I'll catch up to them one day.
After all, in this game, you can't lose.