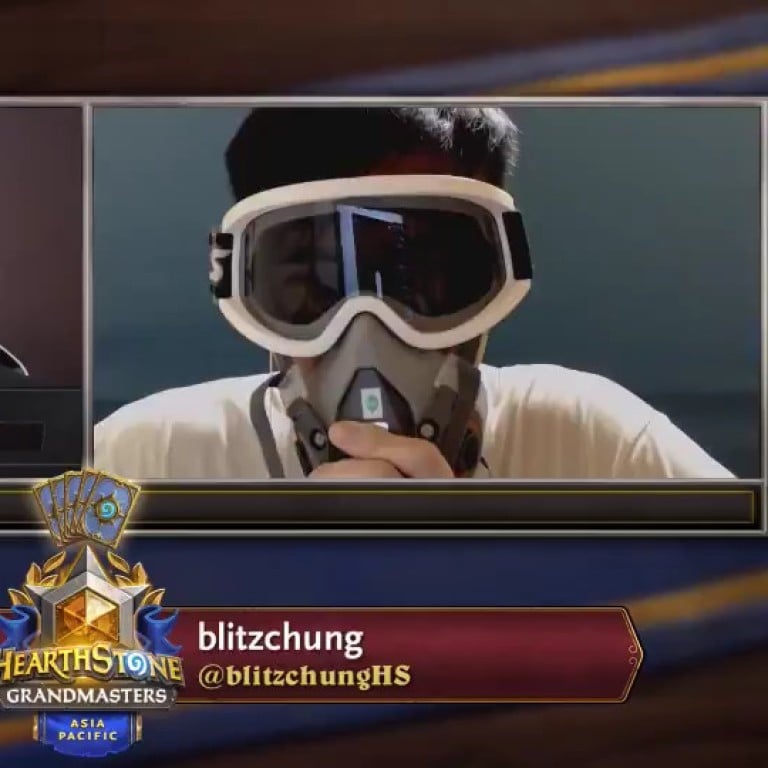 No regrets, says esports player banned for Hong Kong protest slogan
Hong Kong player Blitzchung banned for a year by Blizzard after wearing a gas mask to an interview following victory in Hearthstone Grandmasters
This article originally appeared on
ABACUS
Blitzchung knew he was taking a risk. He just didn't know how much it would end up costing him.
The Hong Kong esports player, whose real name is Chung Ng Wai, was being interviewed on a live stream after winning a game at the Hearthstone Grandmasters. But he conducted the interview in a gas mask,
often worn by protesters
in Hong Kong. And if the symbolism wasn't clear enough, he ended the interview by saying: "Liberate Hong Kong; revolution of our times!"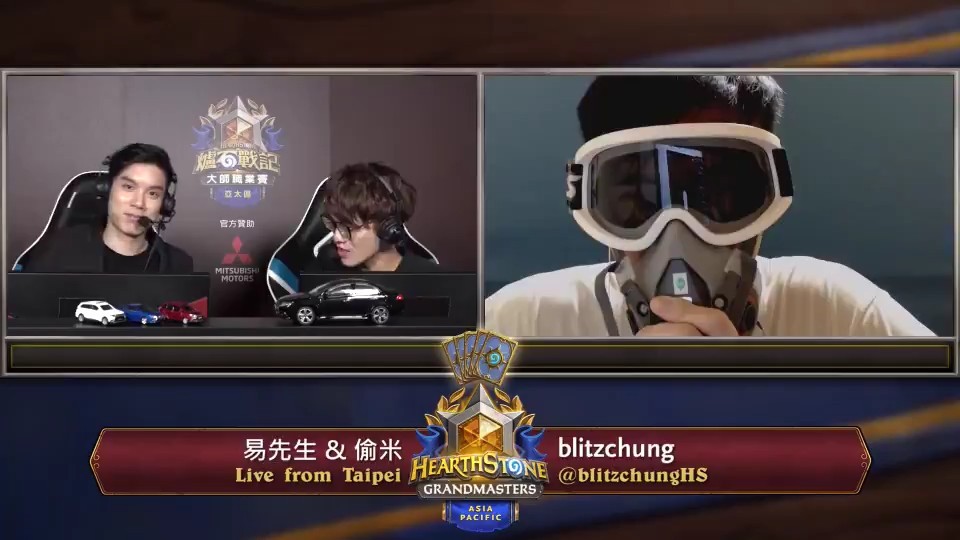 Blizzard acted swiftly. They removed him from the tournament, banned him from playing Hearthstone esports for a year, and stripped his prize money -- which he says totals US$10,000.
Blitzchung says the severity of the punishment means he'll probably never play competitive Hearthstone again, ending his esports career at the age of 21. But he has no regrets.
"Personally, I don't regret what I did," the 21-year-old student told Abacus. "I understand why Blizzard would do that as it's partially owned by Tencent. But I think its treatment has been unfair to me."
Hearthstone, a digital card game based on the Warcraft universe, is incredibly popular in China. A recent SensorTower report says the game's
revenue soared 34%
in the country last year. And Tencent, China's biggest gaming company, owns a small stake in the company behind it, Activision Blizzard.
A statement
posted to the Hearthstone website says Blitzchung violated a rule that states players will be punished for "engaging in any act that, in Blizzard's sole discretion, brings you into public disrepute, offends a portion or group of the public, or otherwise damages Blizzard image..."
The player himself told us that he's unsure which part of the rule he violated.
"I don't know how my eight simple words have damaged their image," he said. (The slogan is made up of seven words in English, but eight words in Mandarin, the language he used on the stream.)
We reached out to Blizzard to ask for clarity, but did not receive a response by the time of publication.
Blitzchung's ban comes as the NBA grapples with a crisis in China that also has its roots in the
Hong Kong protests
. The general manager of the Houston Rockets, Daryl Morey, posted an image expressing support for the city's anti-government protesters. He quickly deleted it and later apologized, but the damage was done.
Tencent won't stream Houston Rockets games
anymore, and other Chinese NBA partners are backing away from the league.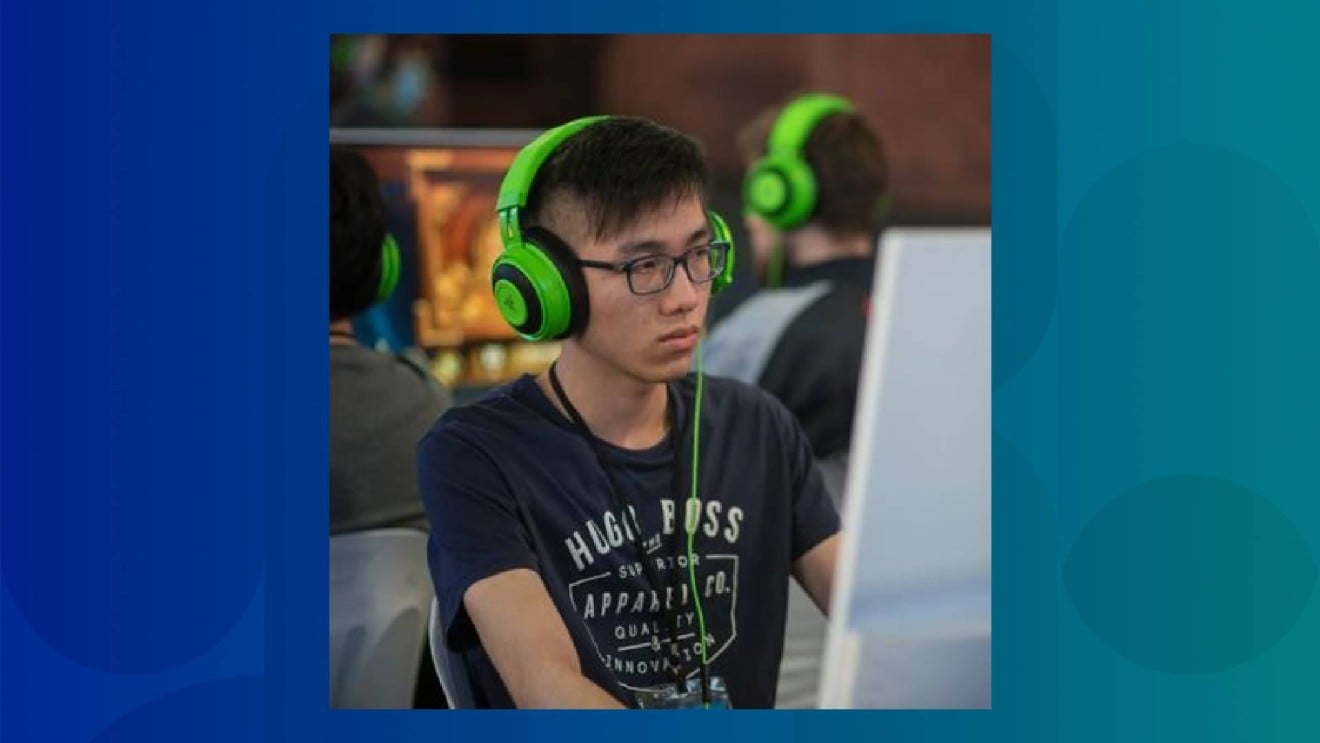 In Blitzchung's case, the backlash to his outspoken stance hits much closer to home.
"My family has members of both blue and red," he told us, referring to two anti-protest factions in Hong Kong. "They have never really been able to control me anyway, if I'm being honest."
In addition to Blitzchung's punishment, Blizzard also says they'll stop working with the commentators who interviewed him after the match.
In the interview, they appear to encourage Blitzchung to say the pro-protest slogan. Seeing him wear the gas mask -- a common sight on protesters in Hong Kong -- they ended the interview by saying he was free to say "those eight words." They then duck their heads as if to hide, seemingly knowing he was about to say something controversial.
Toumi, one of the commentators, initially seemed to support the player,
making a post on Facebook
which said, "Respect Brother Chung." But after the backlash, his stance seemed to change. In
another Facebook post
, Toumi said they were surprised by Blitzchung's gas mask and blamed the producer.
As to how he would be affected by Blizzard's decision, Toumi told Abacus, "The punishment so far will considerably affect my income. But Blizzard hasn't given me a detailed explanation as to why I was punished… so I'll first let this thing die down."
Blitzchung says he feels guilty for what happened to the commentators and feels sorry for involving Blizzard Taiwan, the organizer of the tournament.
But he doesn't regret taking a stand, and says the protests are more important than his esports career.
"I just know that people need to speak up no matter where they stand," he said.
"It has taken me four years to get to this level in esports. But if Hong Kong loses this battle, it will cost me my entire life."