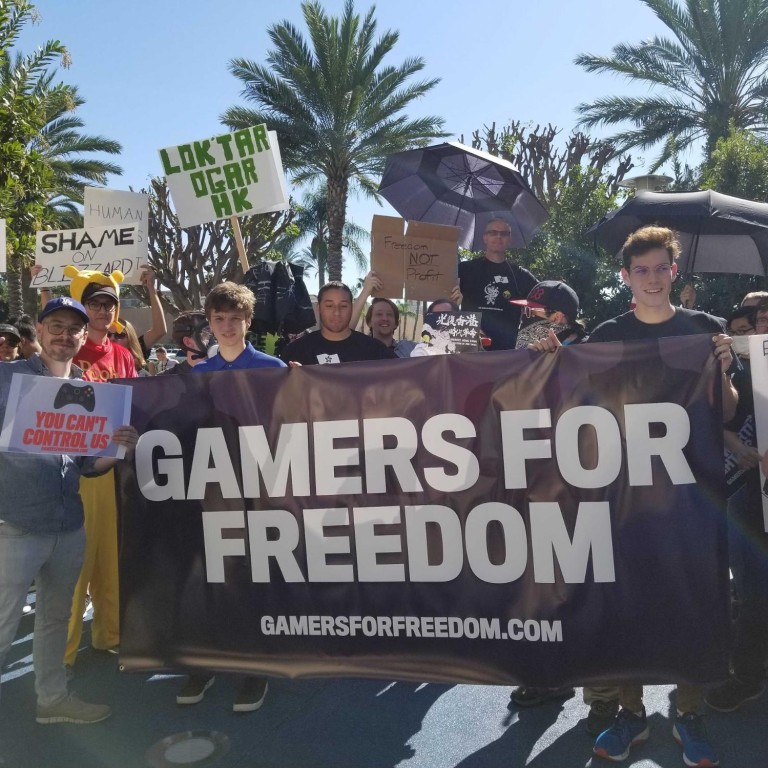 Chinese gamers think Blizzard supports them after vague apology
Blizzard president J. Allen Brack apologized at BlizzCon in the wake of the Blitzchung Hearthstone controversy, but it was vague enough for alternate interpretations
This article originally appeared on
ABACUS
With protests outside and many more watching closely online, Blizzard's biggest annual event saw the company walk a careful tightrope.
On the one hand, there are American fans who accuse the company of pandering to China by
punishing an esports player
for shouting a Hong Kong protest slogan. And on the other there's China, the world's biggest gaming market, which cheered Blizzard's punishment and subsequent statement to "firmly safeguard national dignity."
Blizzard president J. Allen Brack opened BlizzCon with a statement that attempted to soothe fears in the US that the company was siding with China… while also not angering Chinese gamers. In a sense, it worked: While Brask faced some criticism from players in the West, his comments were barely noticed at all in China -- and the few who did assumed Brack was indeed taking China's side.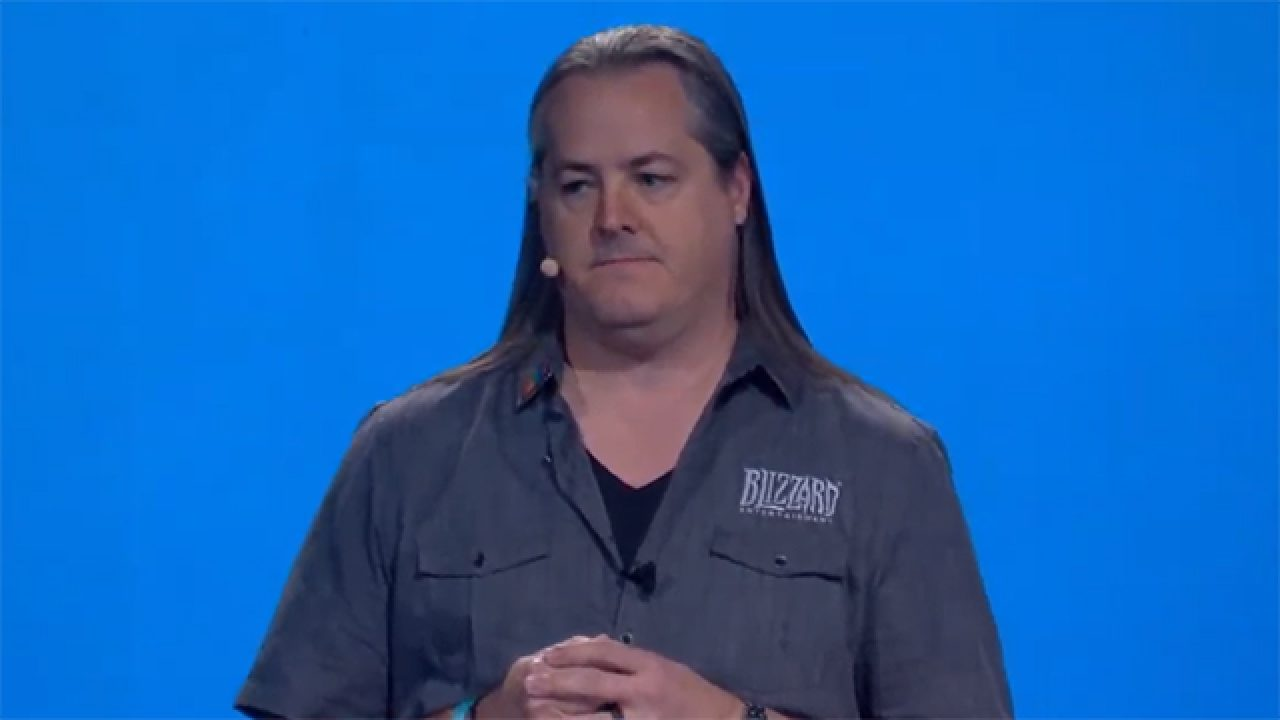 One way he pulled it off? Brack never mentioned Blitzchung, the name of the esports player punished, nor did he say Hong Kong. Instead, Blizzard's president referred to the controversy as "a tough Hearthstone esports moment." He offered an apology, but not to Blitzchung; Brack instead said sorry for not living up to Blizzard's high standards or fulfilling the company's mission to "bring the world together in epic entertainment."
Brack's comments were so open to interpretation that some Chinese gamers thought he was siding with them. 
"What Blizzard was apologizing for was that it didn't stand firm enough [on the principle that politics should not be mixed with games] and hence attracted controversy. It wasn't apologizing to those freeloading youth in Hong Kong," said
one of the only available and most-upvoted comments
on gaming forum NGA.
But that was just one of the few comments available at all on the story. Brack's statement on Friday was big news across Western gaming media, but passed with barely a ripple in China -- a country known for its
intense fandom of Blizzard's games
.
That lack of reaction might count as a win in China for Blizzard, given that it's an audience which thinks it should have nothing to apologize for. The few Chinese gamers who did hear of Brack's comments sympathized with the company. 
"If they don't soften their attitude, they are just waiting for the stocks to plunge,"
one NGA user wrote
. 
"I can probably understand their situation,"
another NGA user said
. "I can't expect them to side with us. So long as they can stand firm on 'games shouldn't be mixed with politics,' it's fine by me."
"If Blizzard is sorry, they should change their policy banning political speech," the group posted on Twitter.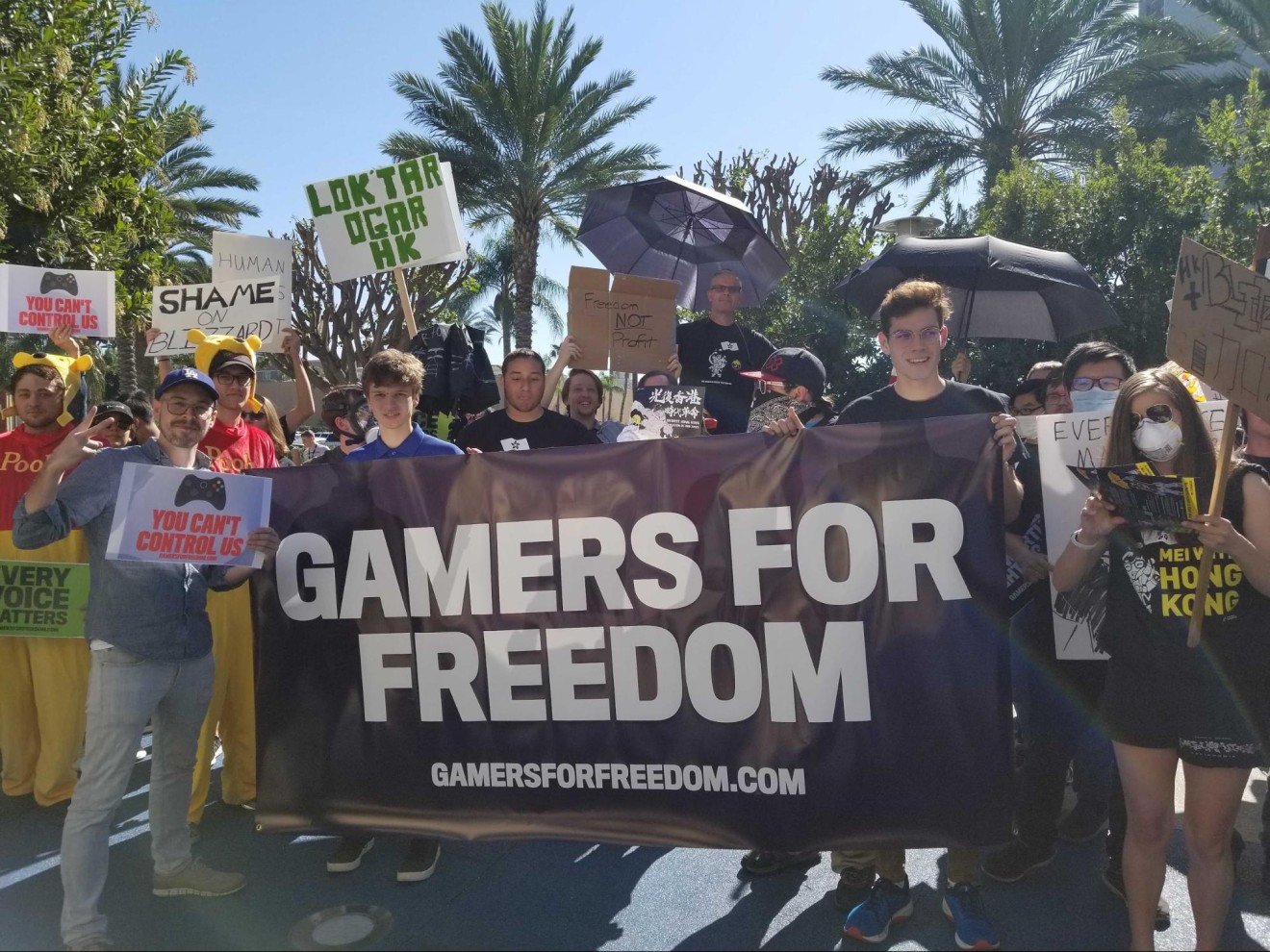 But some believe that protest sentiment may dissipate over time. Chengdu Gaming Federation founder Charlie Moseley suggested this will be the case as Blizzard gets closer to releasing Diablo IV and Overwatch 2, two new games teased at BlizzCon.
"I have a feeling that games as a proxy for political disputes might not be as long-standing an issue as many people think," Moseley said.