Tencent
Get more with myNEWS
A personalised news feed of stories that matter to you
Learn more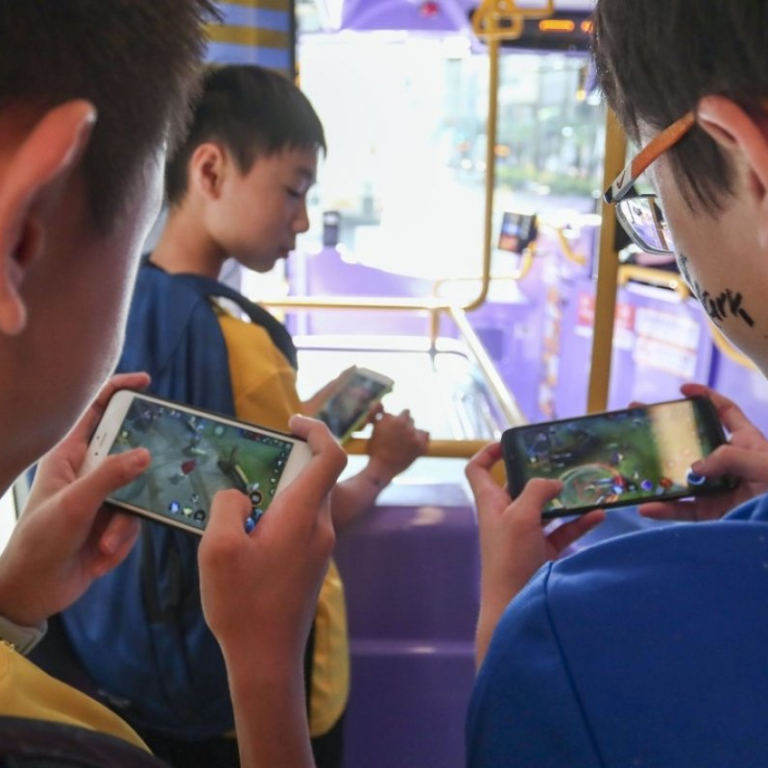 Kids can only play games for 90 minutes a day in China
Tencent and NetEase proactively enforced some of the new measures, which also say children under 16 can only spend US$28 on microtransactions
This article originally appeared on

ABACUS
China is now telling kids when they can play games and how much money they can spend.
Under a new law, gamers under 18 years old are banned from playing games for more than 90 minutes each day. On holidays, the government will cut you some slack and let you play for a whopping three hours. 
On top of that, the time spent gaming has to be between 8am and 10pm, because companies are now forbidden from allowing underage kids to play games overnight.
There's even more bad news for kids who love decking out their characters with clothing and weapons purchased in games. China has new limits on how much underage players can spend, and companies can no longer offer paid services to users under 8 years old. Players between 8 and 16 can spend up to 200 yuan (US$28) per month, while that limit goes up to 400 yuan (US$57) for people between 16 and 18.
Xuan Li, co-founder of Chinese game publisher Zodiac Interactive, called the new law "a game changer."
The notice on preventing minors from online gaming addiction, revealed in a government Q&A with state media, is China's harshest gaming law yet to target underage gaming. State media estimates that there are more than 170 million minors online, accounting for about 20 per cent of the country's total netizen population. 
"China will likely further tighten regulations on the gaming industry," Sinolink Securities wrote in an analysis of the new notice. "There is a possibility of all new products not meeting market expectations after launch. The life cycle of current games is nearing its end."
But Sinolink also estimates that minors only account for 20 per cent of the industry's total revenue, including PC games, web games and mobile games. 
Gaming consultancy Niko Partners backed this up: "Minors account for a small percentage of overall spending, therefore there will be little material impact on total game spending in China due to these changes."
These anti-addiction features were first tested in 2017 on the hit mobile game Honor of Kings, globally known as Arena of Valor, after the game's enormous popularity drew national concern over game addiction.
Last July, Tencent also started roping in parents, who are now alerted if a kid spends too much in a game.
In spite of all these measures, it's unclear how much of an impact such restrictions can have. Enforceability remains an open question. Li of Zodiac Interactive said he's not sure how authorities can prevent teenagers from using their parents' information bypass the new limits.
Tencent told Abacus that it sees the new law as a positive sign for the market because it offers clear guidance. It says that it will work to comply with the government's demand as soon as possible.
While China's biggest gaming company might be expected to offer a rosy outlook, it meshes with analysts' assessment that impact will be limited because minors are no longer the main driver of revenue for the industry.
Smaller game developers might also get lucky. Li said he thinks it will take China a while to fully enforce the new law, possibly giving smaller companies a grace period to catch up with more stringent standards.