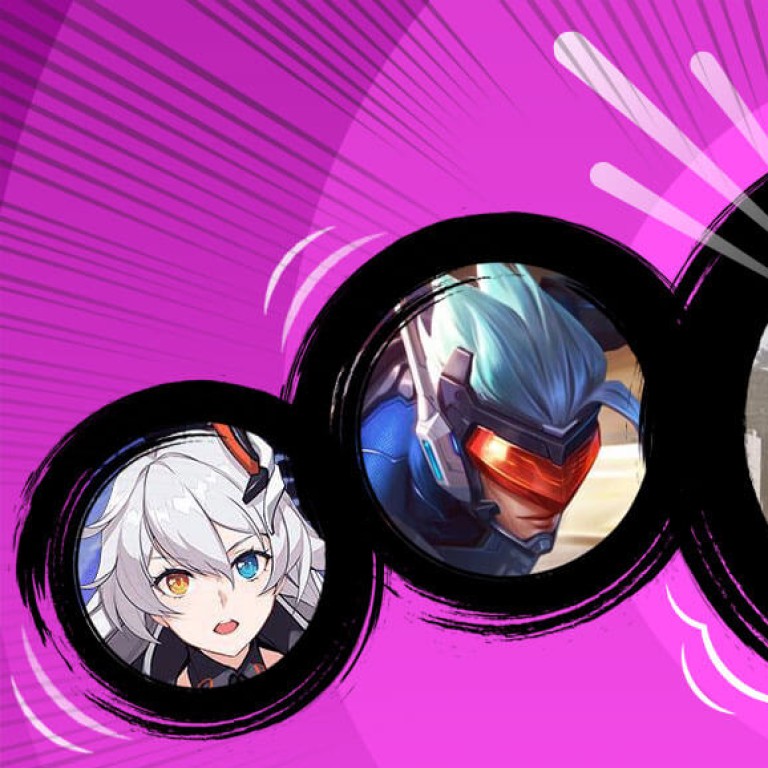 From Call of Duty Mobile to Auto Chess, here are China's 15 best mobile games
You might already know about PUBG Mobile, Arena of Valor and Bright Memory, but there are many Chinese mobile games worth checking out
This article originally appeared on
ABACUS
While Western gamers are still primarily occupied with console and PC gaming, mobile gaming has become all the rage in China. With 459 million mobile gamers in the country, Chinese gaming companies are jostling to release the next big mobile game on the market
Recent trends have shown that Chinese mobile games are finding success both at home and overseas. Two of the most downloaded mobile games today -- Call of Duty Mobile and PUBG Mobile -- are blockbuster hits made by Chinese tech giant Tencent. The two had combined first-month downloads of more than 200 million.
But with so many mobile games coming out of China today, how do you make sure you're spending your time on the best ones? To help you sort that out, here's our list of 15 best mobile games from China. 
 
1. Call of Duty Mobile
Call of Duty Mobile is a multiplayer first-person shooter created by Tencent and Activision Blizzard. It largely succeeds in recreating the classic Call of Duty experience on a mobile platform, with iconic maps and modes from the mainline series. And fans seem to like it. In its first month, it racked up 148 million downloads.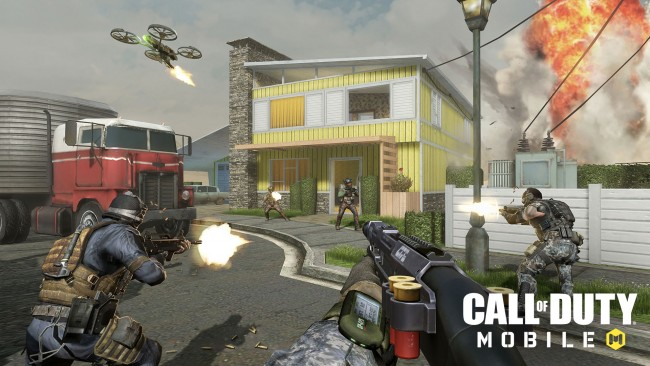 2. PUBG Mobile
PUBG Mobile is the mobile version of the famed battle royale third-person shooter PlayerUnknown's Battlegrounds. Like Call of Duty Mobile, it's also developed by Tencent. In PUBG Mobile, you are parachuted into a deserted island where you have to kill off all your enemies until you (or you and your teammates in squad mode) become the last man standing. 
3. Onmyoji
NetEase's Onmyoji is a turn-based fantasy strategy-RPG game that draws heavily on Japanese mythology. The objective is to assemble teams of shikigami -- sort of spirits or ghosts from
onmyodo mythology
-- and use them to defeat demons and other players. It's loved by many gamers for its exquisite art and entertaining voice acting.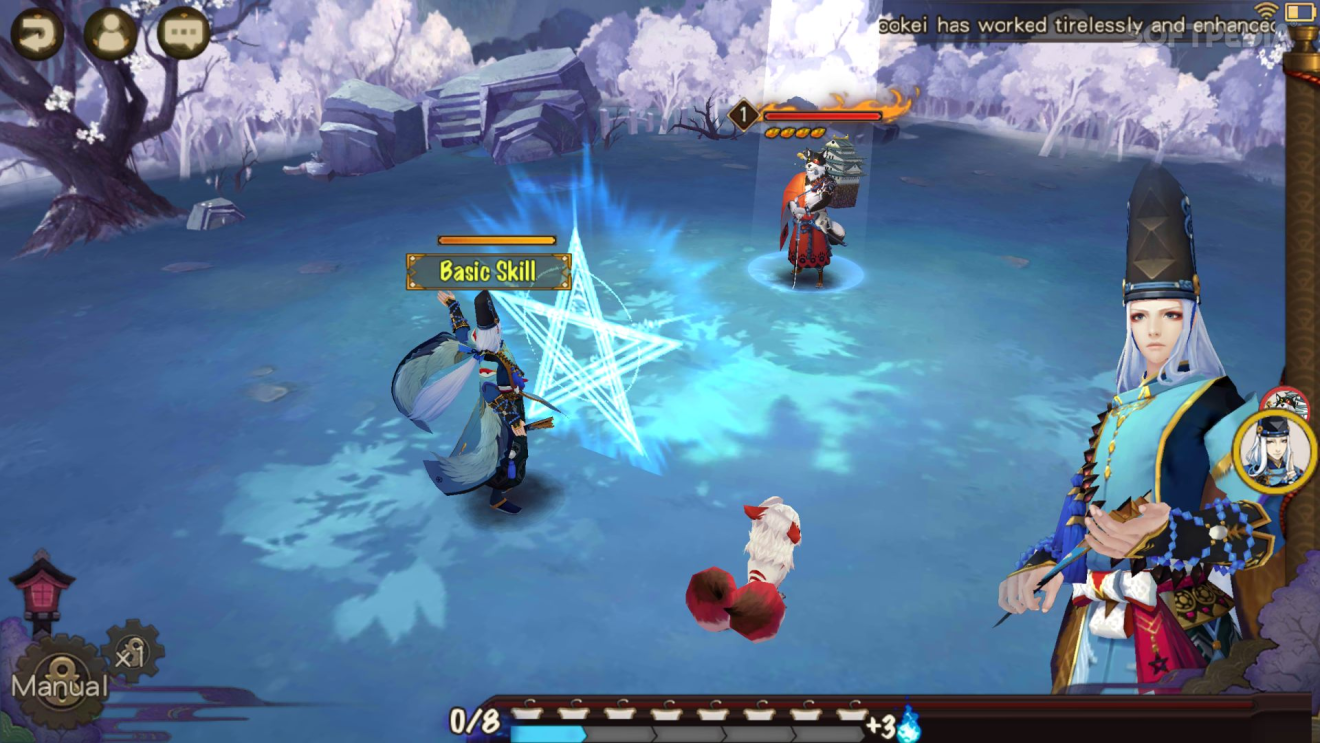 4. Mobile Legends: Bang Bang
Mobile Legends: Bang Bang, developed by Moonton, has reportedly amassed more than 500 million downloads and 75 million active players since it launch in 2016.  Mobile Legends is a traditional multiplayer online battle arena game. In a
MOBA
game like Mobile Legends, a team of five goes up against another team of five, with the objective being to destroy your opponent's base.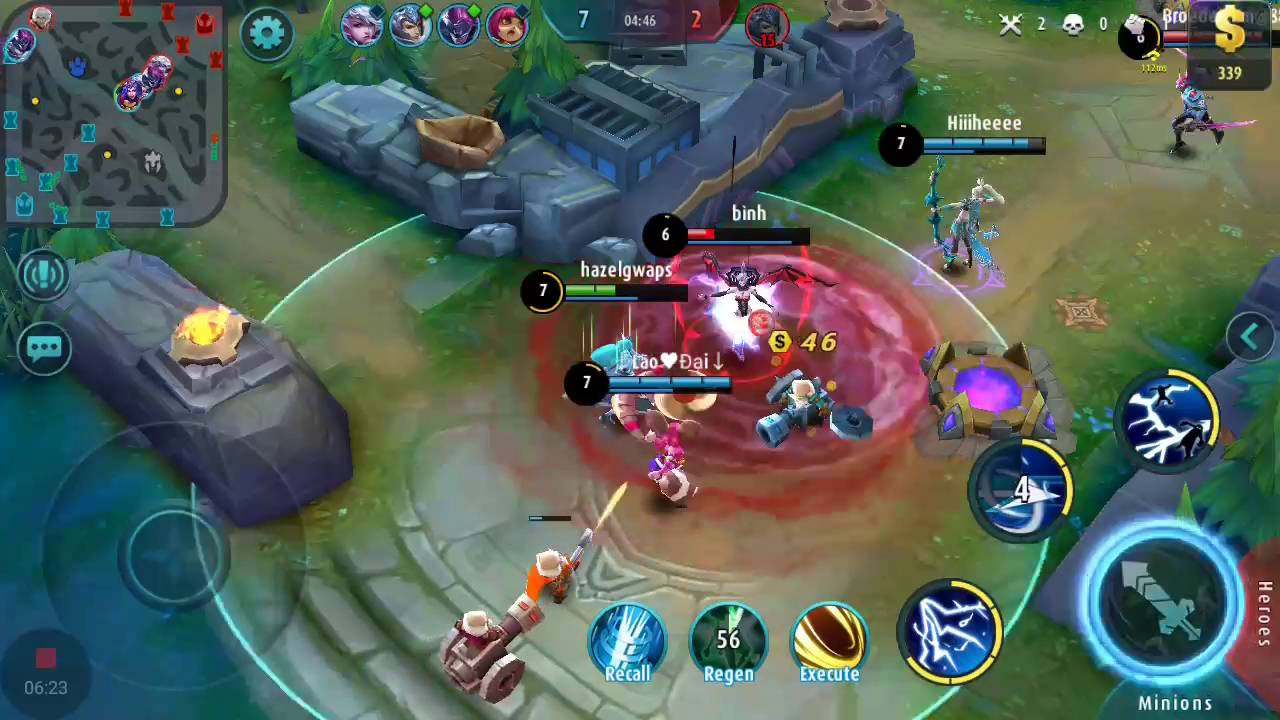 5. Arena of Valor
Similar to Mobile Legends: Bang Bang, Tencent's
Arena of Valor
is a MOBA game where two teams of five try to best one another. Besides mobile, the game has also been ported to the Nintendo Switch. The game's Chinese version -- Honor of Kings -- reportedly had 200 million monthly active users at its peak.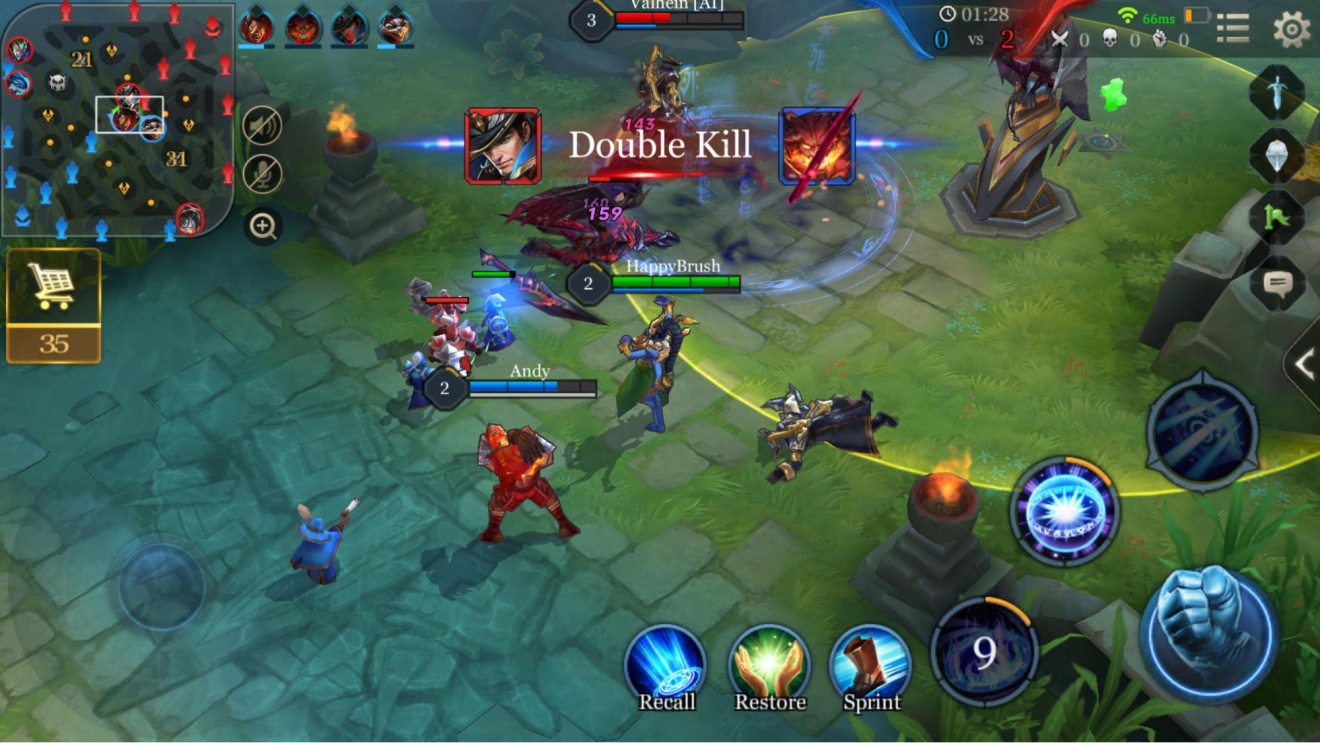 6. Knives Out
NetEase's Knives Out was one of the first PUBG clones for smartphones, and it's found lasting success in Japan. To better serve gamers in Japan, NetEase also ported the game to
the Nintendo Switch
and is expecting to have a PS4 version soon.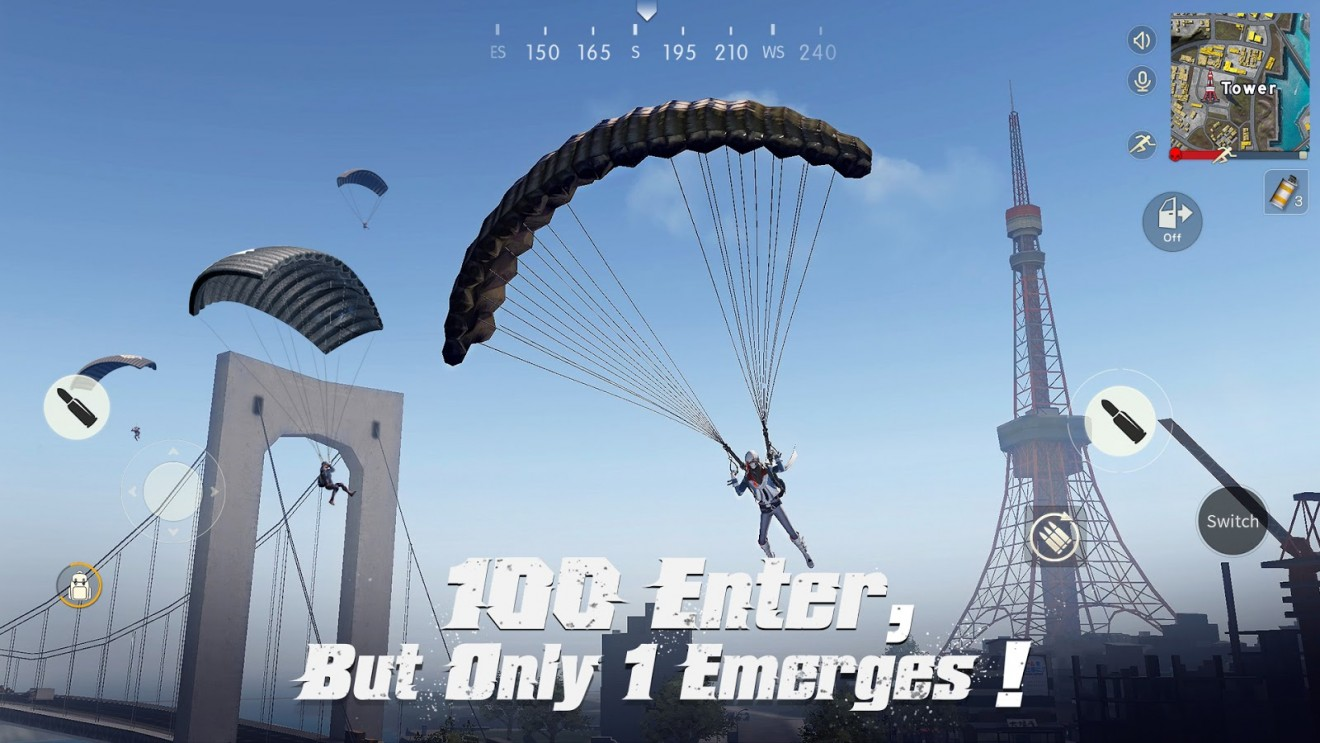 7. Honkai Impact 3rd
Honkai Impact 3rd
is an action RPG game on mobile developed by miHoYo. You play as the captain of a spaceship who is in charge of sending out futuristic schoolgirls to battle monsters. The game is known for its distinct Japanese anime style and slick, fast gameplay.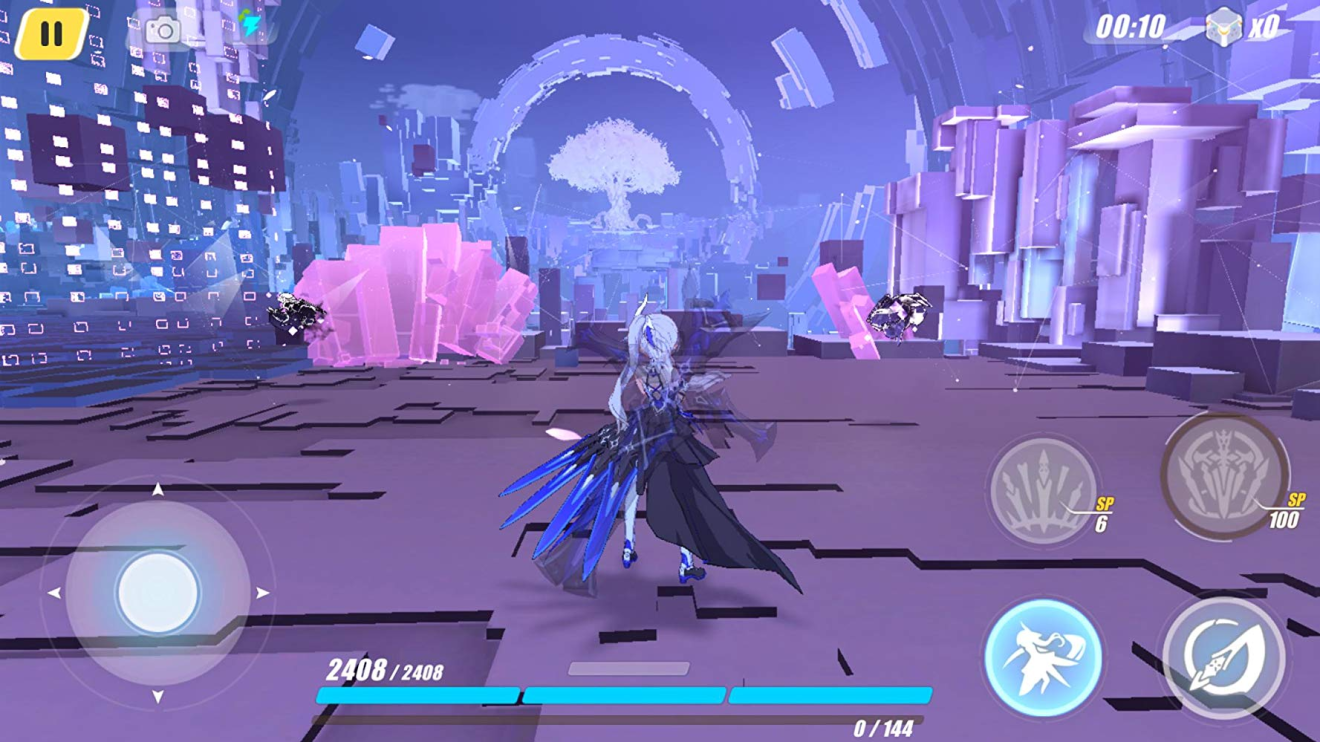 8. Identity V
NetEase's
Identity V
is an asymmetric, survival, horror online multiplayer game that pits possessed hunters against humans in a hide-and-seek game. While the hunter wins by killing three out of four citizens, the citizens win if at least three of them escape the manor.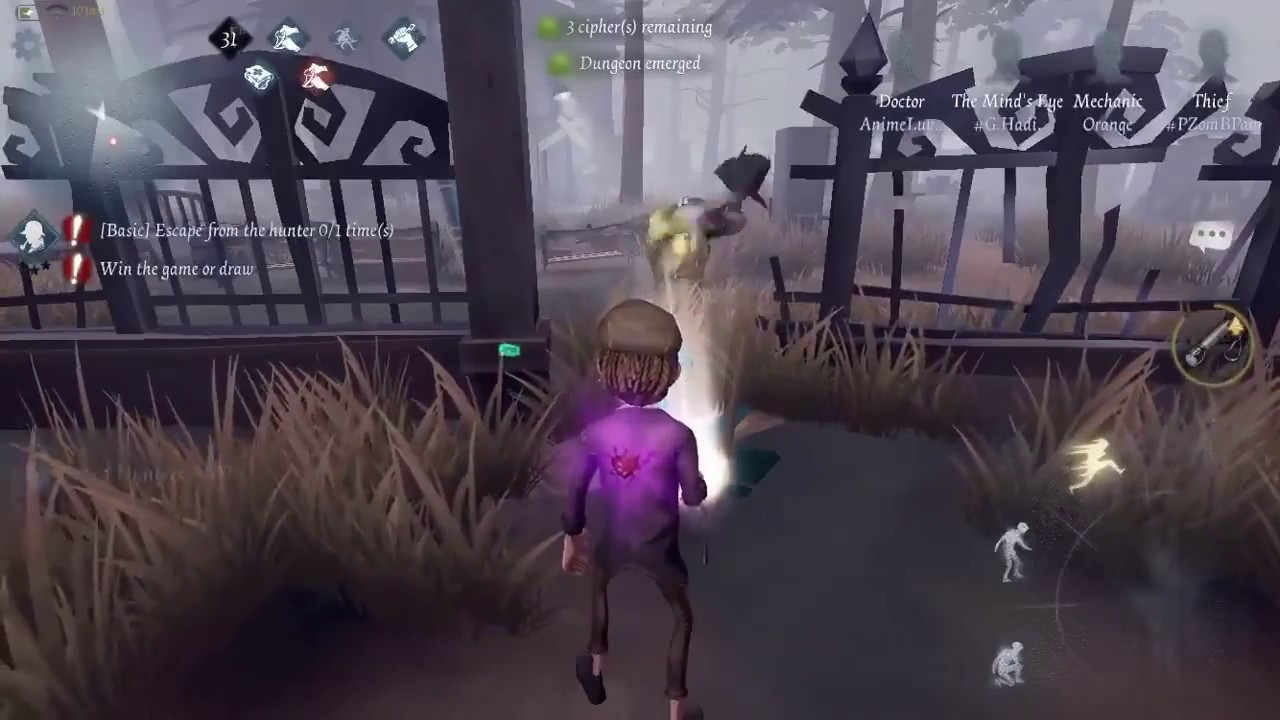 9. LifeAfter
NetEase's apocalyptic survival crafting game LifeAfter is essentially the mobile version of famous PC games H1Z1 and 7 Days to Die. It is like The Walking Dead. A zombie apocalypse broke out and you are responsible for four things: Collect resources, build your home, kill zombies and raid other homes.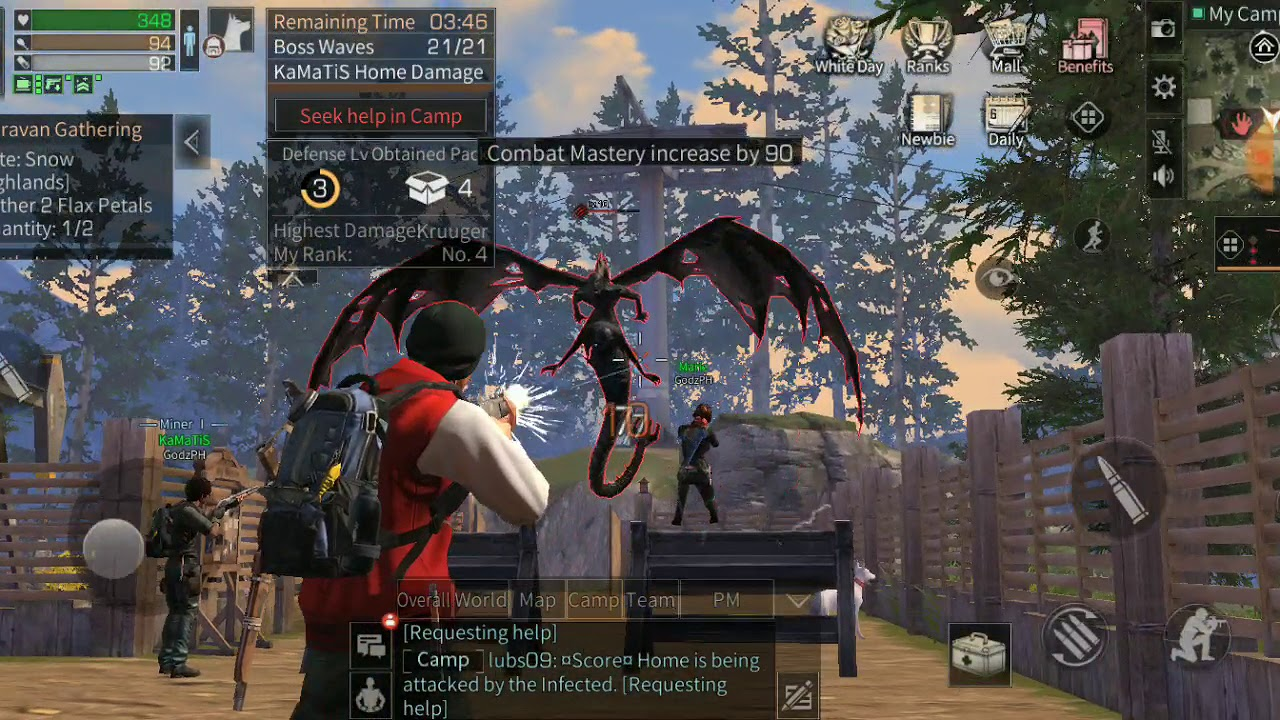 10. Azur Lane
Azur Lane is a popular side-scrolling shoot'em up game that reenvisions historical WWII warships as cute anime girls. During combat, you control these characters to dodge a barrage of bullets and unleash powerful skills on your enemies. Besides the combat itself, the character collection and management aspects of the game is also enjoyable.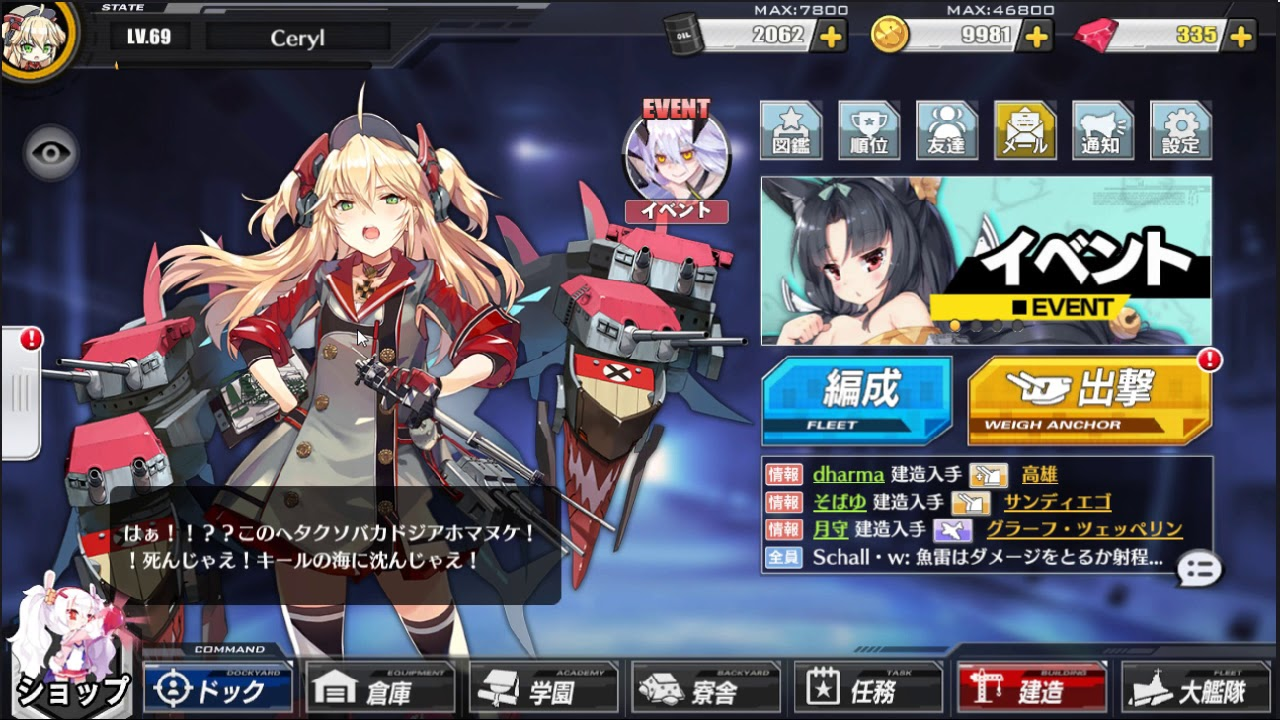 11. Auto Chess
Auto Chess
is a multiplayer, round-based strategy game that centers around drafting, deck-building and resource management. It's brought to you by the same developers who created the Dota 2 mod Dota Auto Chess, which became a global gaming phenomenon earlier this year.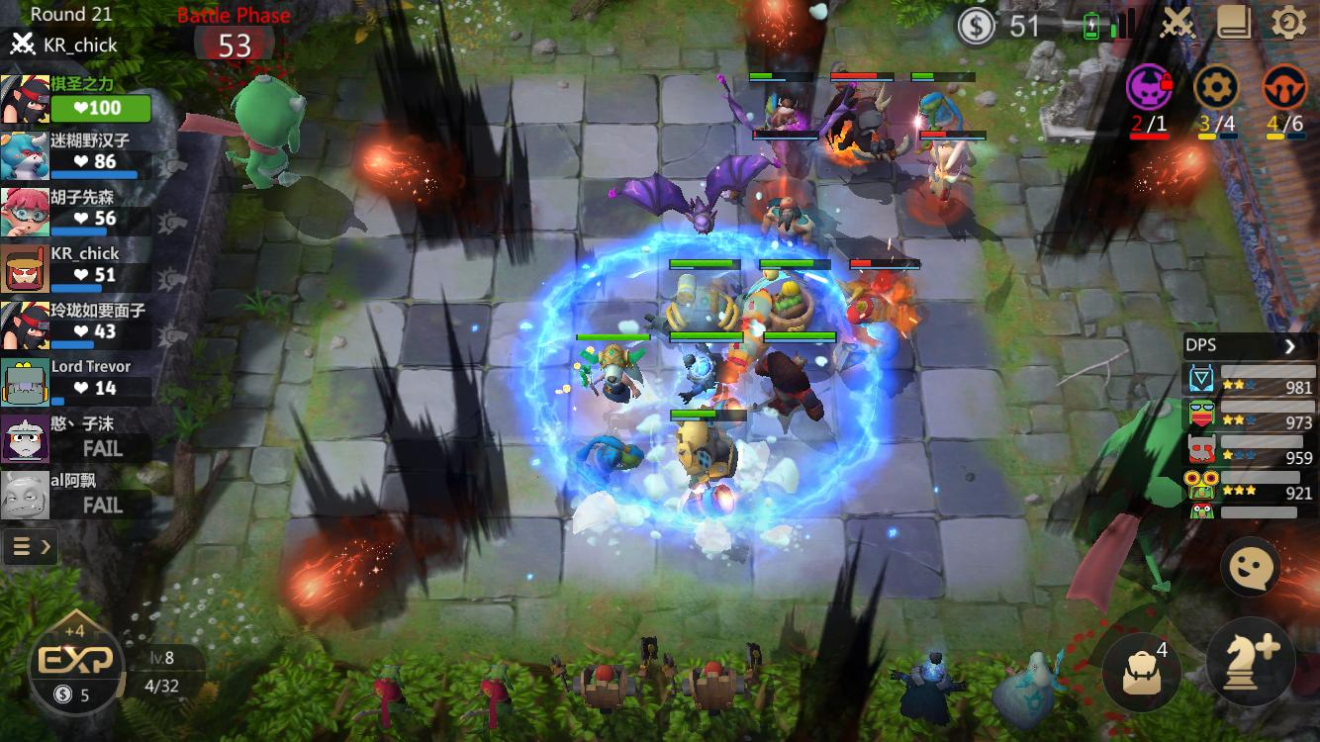 12. Chess Rush
Chess Rush is Tencent's answer to the Auto-Chess-mania. But besides the basics, Tencent has also sought to improve the gameplay by introducing Turbo Mode, which speeds up each game, and a co-op mode in Chess Rush.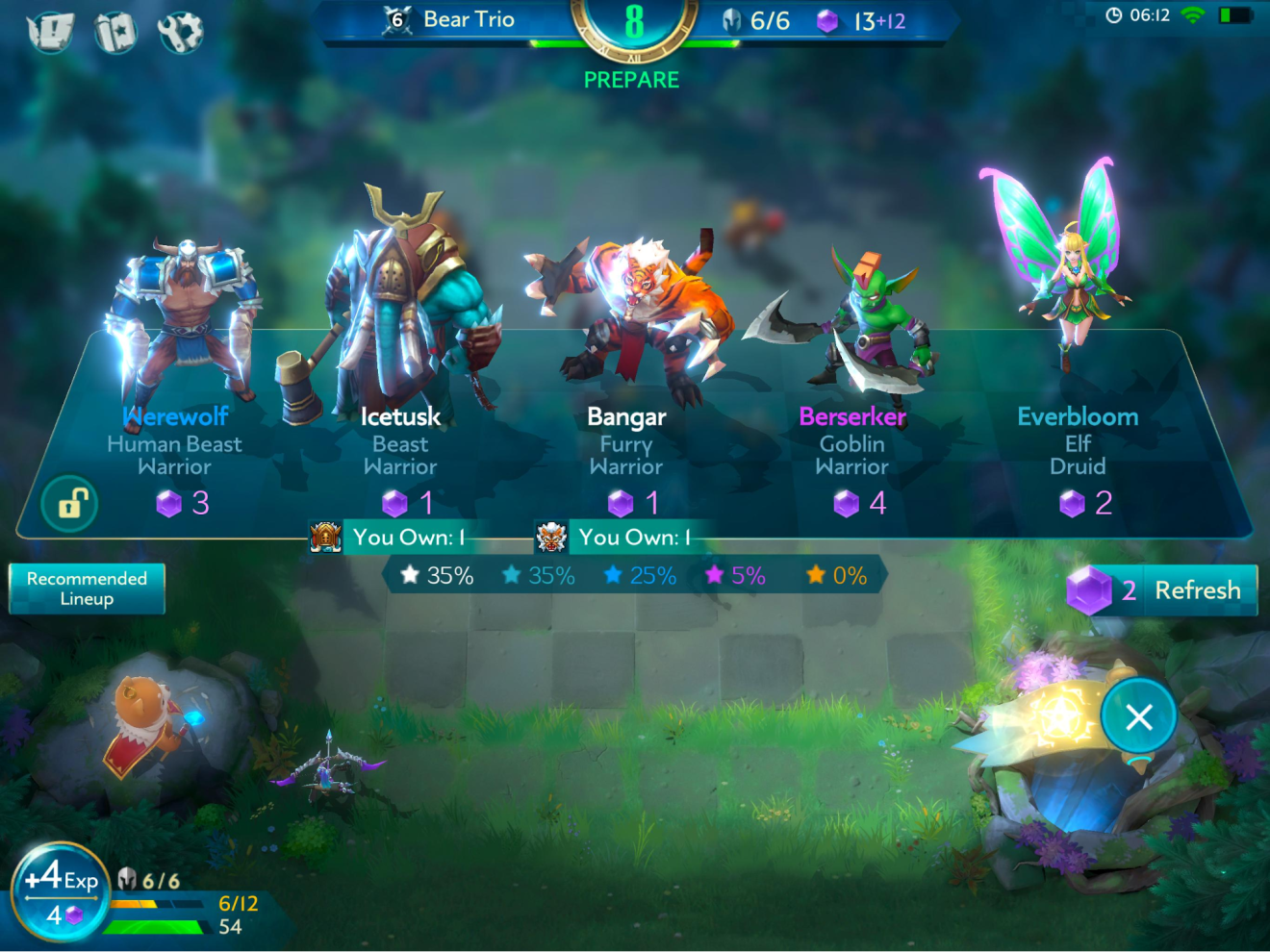 13. Soul Knight
ChillyRoom's Soul Knight is a beautiful arcade-style, dungeon-crawling, roguelike shooter. Soul Knight's appeal is its simple controls that let you run and shoot enemies with unlimited ammo. The game also offers a variety of interesting weapons to play with.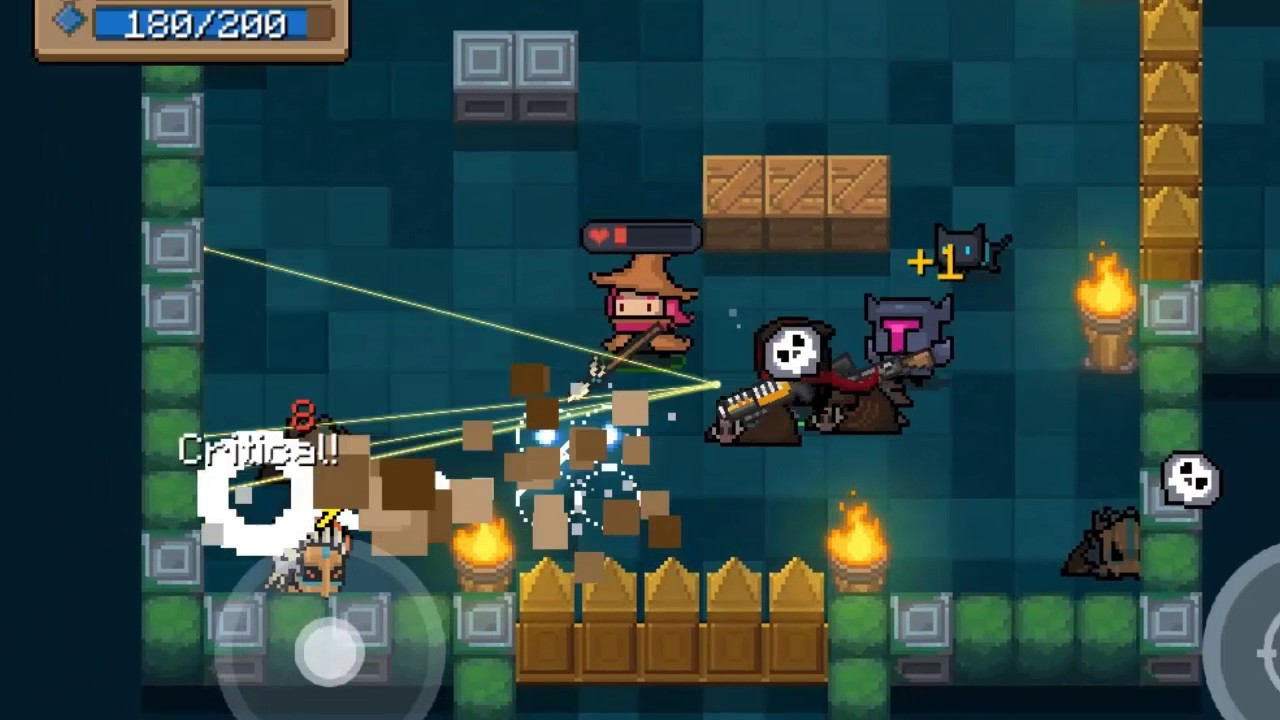 14. Bright Memory
Bright Memory is a first-person shooter that's a bit of Titanfall, Bulletstorm and even Dark Souls all in one. It was plagued by a scandal early on over pirated assets, which were
later replaced
in the game. The original game is available on PC, and the
mobile version
of the game is still fun, albeit a bit short.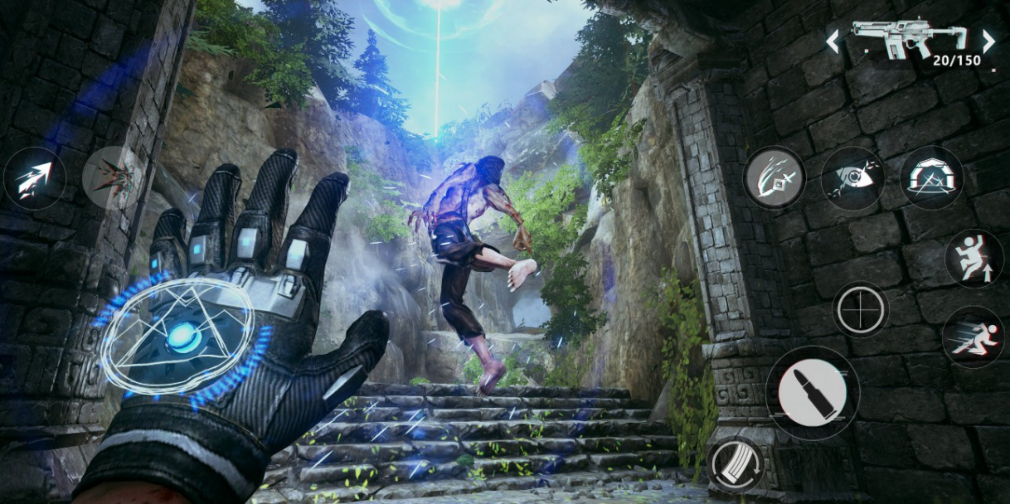 15. Perfect World Mobile
Perfect World Mobile is the mobile version of the 12-year-old MMORPG Perfect World. The mobile version inherited a deep character class system and a vast network of content from its PC predecessor.