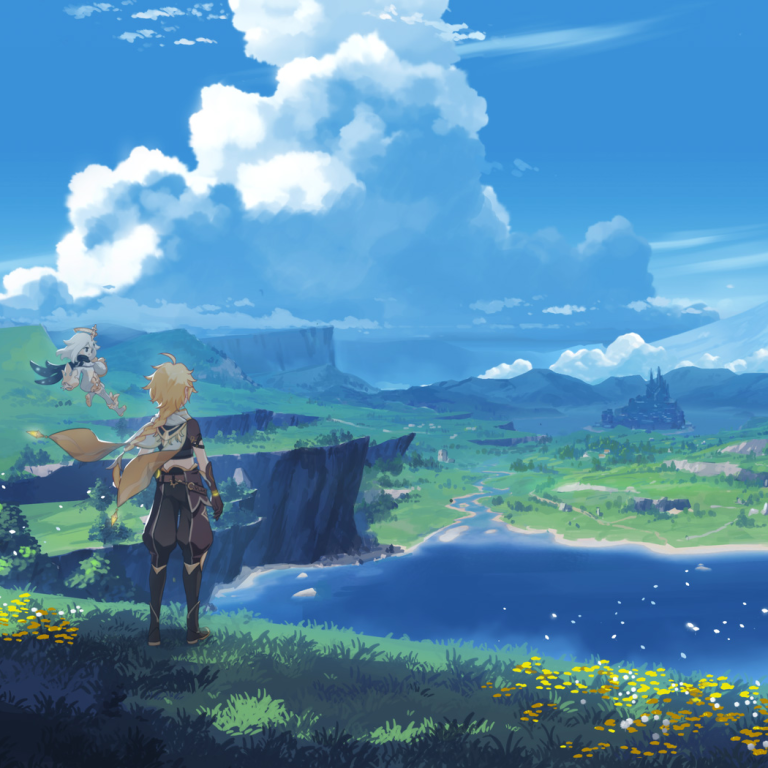 Zelda lookalike Genshin Impact is heading to the Nintendo Switch
Criticized for looking like The Legend of Zelda: Breath of the Wild, it's coming to PC, PlayStation 4, Nintendo Switch and mobile
This article originally appeared on
ABACUS
Genshin Impact, the controversial The Legend of Zelda: Breath of the Wild lookalike, is headed to the Nintendo Switch, but industry watchers say that it has a better chance of success on mobile.
After finding success with mobile game
Honkai Impact 3rd
, rising Chinese game developer miHoYo is finally getting ready to launch Genshin Impact. The Shanghai-based company has now said it plans to release the title on PlayStation 4, PC and mobile. And with a bit of irony, the game is also
headed to the Nintendo Switch
. 
What's ironic about that? Well, Genshin Impact is a cel-shaded, open-world adventure game featuring a warrior who awakens from a long slumber and journeys to rescue a loved one in an apocalyptic world. During this journey, the player is tasked with traversing varied terrain, exploring dungeons, slaying enemies, solving puzzles and unraveling the secrets of the world.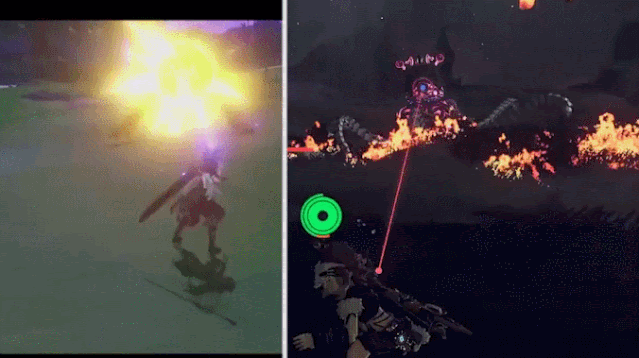 Genshin Impact is also similar in other ways. It replicates a lot of the classic maneuver mechanics of Breath of the Wild. Climbing, swimming and shooting arrows in midair feel almost exactly the same.
But all these similarities don't necessarily make the Chinese game a perfect fit for the Switch. In addition to the game living in the shadow of Breath of the Wild, there are differences that have industry watchers thinking it's better suited for smartphones and tablets.
Unlike Breath of the Wild, Genshin Impact is a multiplayer online role-playing game. So while the Nintendo game offers an extremely fine-tuned single-player experience, Genshin Impact features an ever-expanding, freewheeling open world with a heavy focus on interaction between players. 
Our hands-on with Genshin Impact's first demo last year also showed that the game places more emphasis on combat with a combo-based system. Breath of the Wild has a more simplistic combat scheme by comparison. And Genshin Impact also allows players to switch between up to four different characters, whereas Zelda players only have Link.
So Genshin Impact has selling points that make it distinct from Breath of the Wild, but they aren't selling points for buying it on Switch.
"I won't buy Genshin on my Switch," said Zhe Li, founder of Tianjin-based game developer Dotoyou Games. "This game, if released in China on mobile, will defy naysayers and be loved by mobile gamers. However, gamers probably won't support it on the Switch."
"According to our data, the sales of the PS4 version of Azur Lane were leaned toward initial weekly sales, so the majority of purchasers seem to be core users of the mobile version," she said.
Some people still struggle to look past what they consider plagiarism by miHoYo. According to Li, the game's Chinese name "Yuan Shen" (meaning "original god") has become a punchline: Gamers refer to the game as "Huan Yuan Shen Zuo," which means "remaking the original godlike work."
But given miHoYo's success with Honkai Impact 3rd and its polished demo for Genshin Impact, many believe the game will have a successful run.
"Genshin Impact is miHoYo's next big thing," said Jintiao Zheng, co-founder of media outlet Gamer Boom. "They will for sure pull out all the stops with this product. So long as the ultimate gamer experience is good and user-friendly, it is very probable that it will become an influential title among gamers."