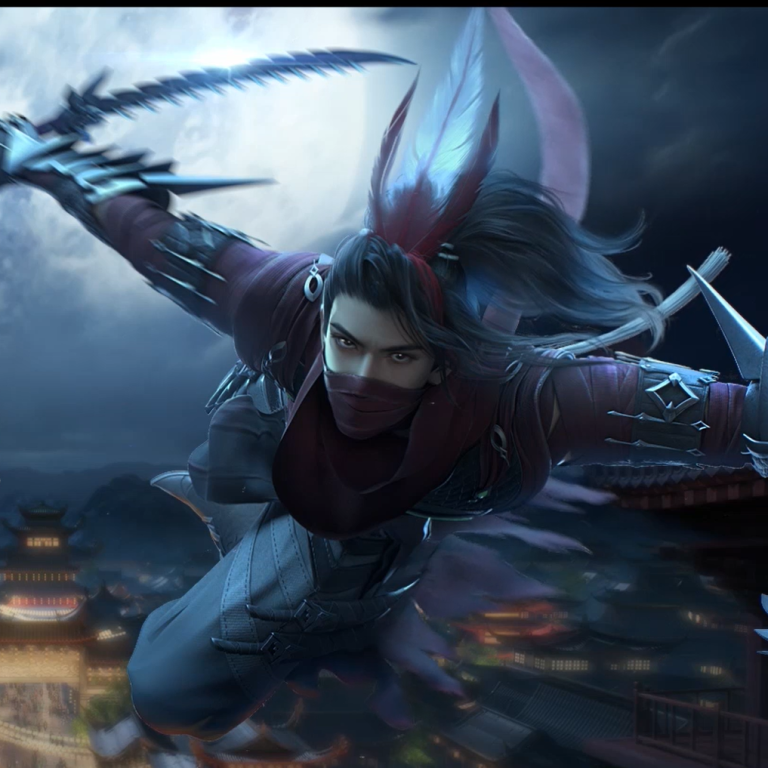 Gamers in Taiwan cut off from Chinese game over controversial Covid-19 term
JX3 is a martial arts MMORPG, but gamers in China and Taiwan are fighting in chatrooms over the term "Wuhan virus"
This article originally appeared on
ABACUS
A popular martial arts game turned into a battleground of words over the weekend, resulting in the Chinese developer cutting off players in Taiwan in a dispute over free speech.
Problems between Chinese developer Seasun Games and Taiwanese partner Wanin started when gamers in Taiwan talked about the "Wuhan virus" in a chatroom for the game JX Online 3. The term is considered insensitive to Covid-19 victims in the city that was at the epicenter of the outbreak.
JX3 is a massive multiplayer online role-playing game (MMORPG) akin to World Of Warcraft. It has 3.3 million daily active users in East Asia, according to Seasun. Of those, Wanin was handling 1.5 million accounts. But that ended on Sunday when Seasun broke off its cooperation with Wanin.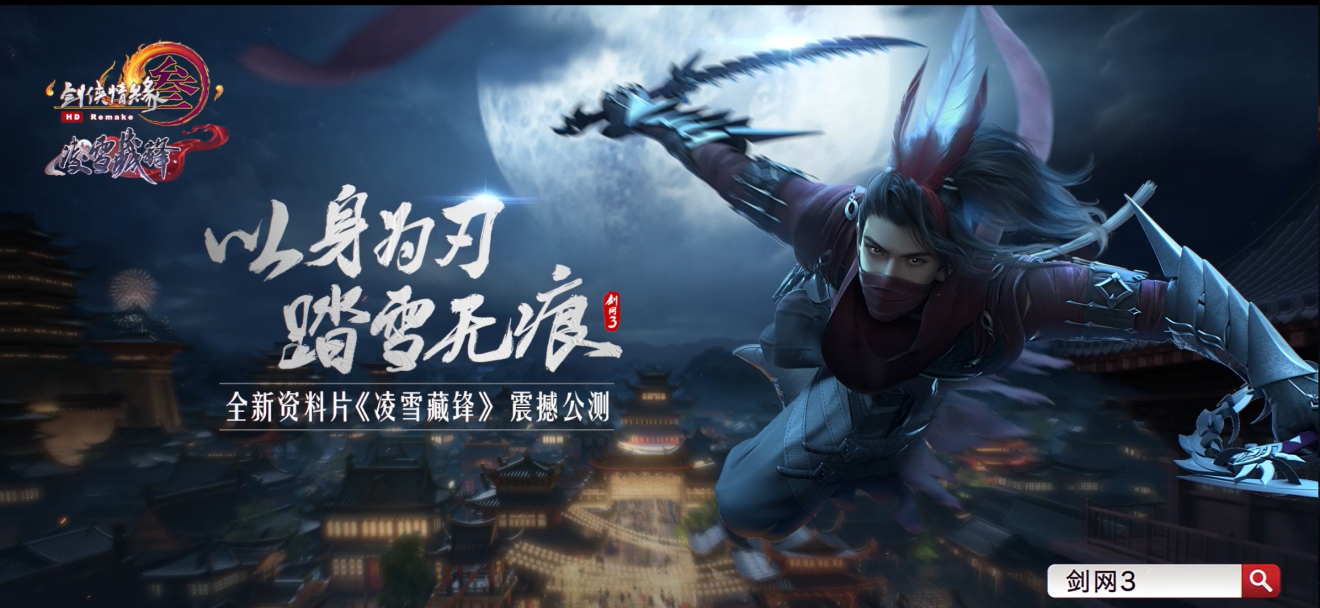 The day before, online entertainment was widely shut down in mainland China for Ching Ming Festival, or Tomb-Sweeping Day. The holiday is dedicated to cleaning grave sites and honoring ancestors. But this year, Chinese authorities turned the holiday into a
day of mourning
for people who died from the Covid-19 disease.
Although the commemoration didn't take place in Taiwan, JX3 was still still shut down for three hours, with the game citing site maintenance. This apparently didn't sit well with some Taiwanese players who used the game's chatroom to discuss Covid-19.
The term "Wuhan virus" has a controversial history. Although it was initially used both by international and Chinese state media, the term was ultimately deemed insensitive. The World Health Organization's
best practices for naming new viruses
include avoiding location names and cultural references. While the official name of the virus is Sars-CoV-2, it's now most commonly referred to by the name of the disease, Covid-19.
Debate over the term "Wuhan virus" or "China virus" became even more heated when it took a
political turn
as the US and China blamed each other as the virus spread across the globe.
The Chinese government has increasingly taken a tough stance on the term. Seasun, a subsidiary of Chinese software giant Kingsoft, decided to punish offending players by issuing 10-year suspensions. This, however, led to an avalanche of comments from spiteful users in chatrooms using the offending term.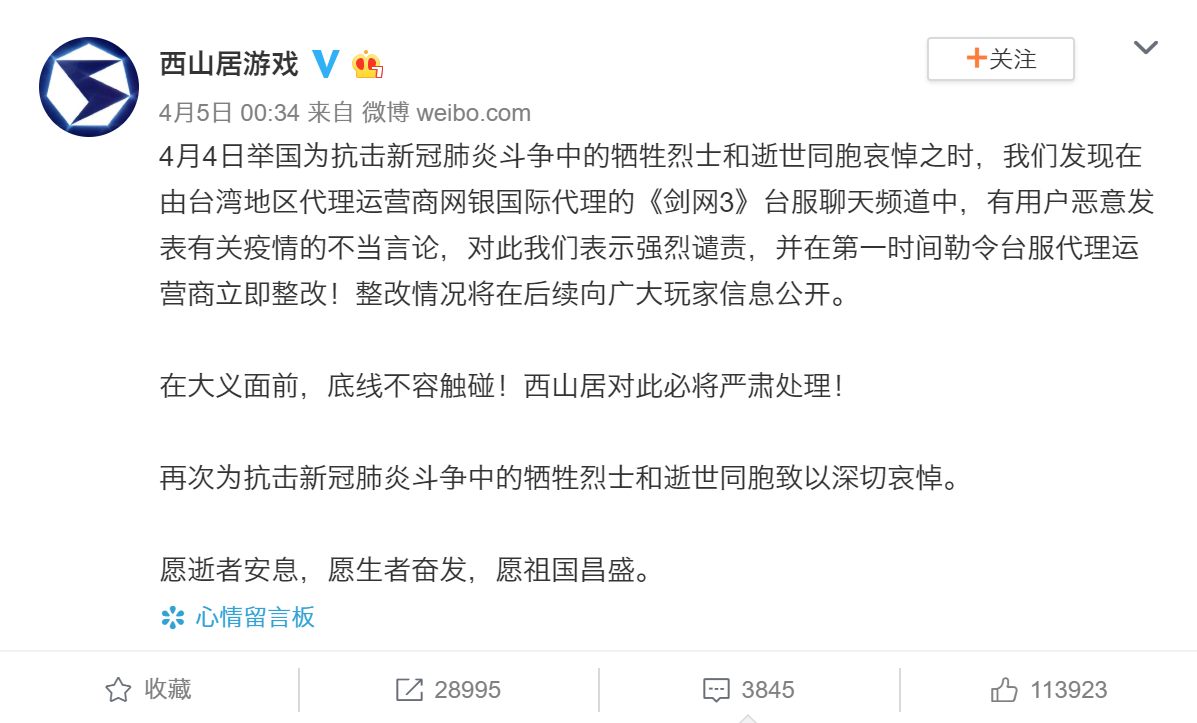 Seasun then issued stronger demands: It
requested
that Taiwanese partner Wanin "rectify" the offending remarks, ending a Weibo message with "may the motherland prosper." But Wanin refused,
saying
that Seasun's request to shut down chatrooms wasn't "compatible with Taiwan's existing speech environment." The Taiwanese company also reinstated suspended players.
In response, players in Taiwan congratulated the company
on Facebook
for taking a stand. Some
saw the event
as an attempt by the Chinese government to control speech in Taiwan.
In response to a request for comment, Wanin referred us to their
official statement
. We reached out to Seasun Games but didn't receive a response.
But the issue hit the gaming community last October when Blizzard caused outrage after
banning esports player
Blitzchung for expressing support for the
Hong Kong protests
in an interview after winning a Hearthstone tournament. Blizzard eventually offered a
vague apology
in an attempt to soothe free speech concerns in the US without angering Chinese gamers.
Mainland Chinese gamers have unsurprisingly taken a different view about the JX3 event. One Weibo commenter posted that accounts from offending players should be frozen "until reunification" with Taiwan. China claims sovereignty over the self-ruled island, and has never ruled out the use of force for reunification.
For now, it remains unclear whether Taiwanese gamers will be able to join the MMORPG from local servers again any time soon. But fortunately for them, Wanin said it's offering refunds.
Sign up now and get a 10% discount (original price US$400) off the China AI Report 2020 by SCMP Research. Learn about the AI ambitions of Alibaba, Baidu & JD.com through our in-depth case studies, and explore new applications of AI across industries. The report also includes exclusive access to webinars to interact with C-level executives from leading China AI companies (via live Q&A sessions). Offer valid until 31 May 2020.