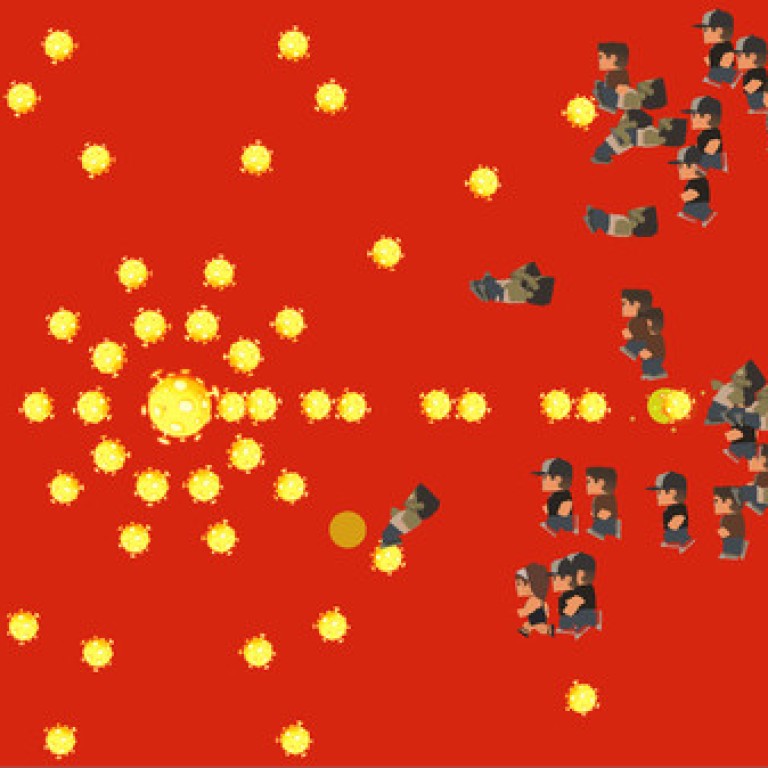 Coronavirus game with hidden political messages gets blocked in China
The game Coronavirus Attack gets blocked in mainland China on Steam
This article originally appeared on
ABACUS
The game's premise is simple: A virus has infected a country and disease carriers are trying to flee. Your task is to prevent the so-called "selfish zombies" from escaping and infecting the world.
Unsurprisingly, Coronavirus Attack has now been blocked for gamers in mainland China on dominant PC gaming platform Steam, according to developer and publisher MythZsGame.
The company says the game was blocked after gamers reported the game for its political content. And it's not hard to see why the game has attracted attention for that, even though it never directly mentions any country in particular.

The game's colour scheme of a red background with yellow viruses tells the story. Not only are they the colours of the Chinese flag, it also resembles a controversial cartoon published by Danish newspaper Jyllands-Posten, which
depicted the Chinese flag
with virus-like figures in place of stars. The local Chinese embassy decried it as "an insult to China", prompting Danish Prime Minister Mette Frederiksen to respond that freedom of speech also includes cartoons.
But that's not all. The game has a list of achievements – a sort of badge of honour that unlocks for completing certain tasks in a game – with titles like "Taiwan is not China", "Liberate Hong Kong" and "Release Xinjiang". 
All three have seen a pushback against the ruling Communist Party in China. Some even insult the Chinese nationalist trolls that take to social media platforms to sing the praises of the government.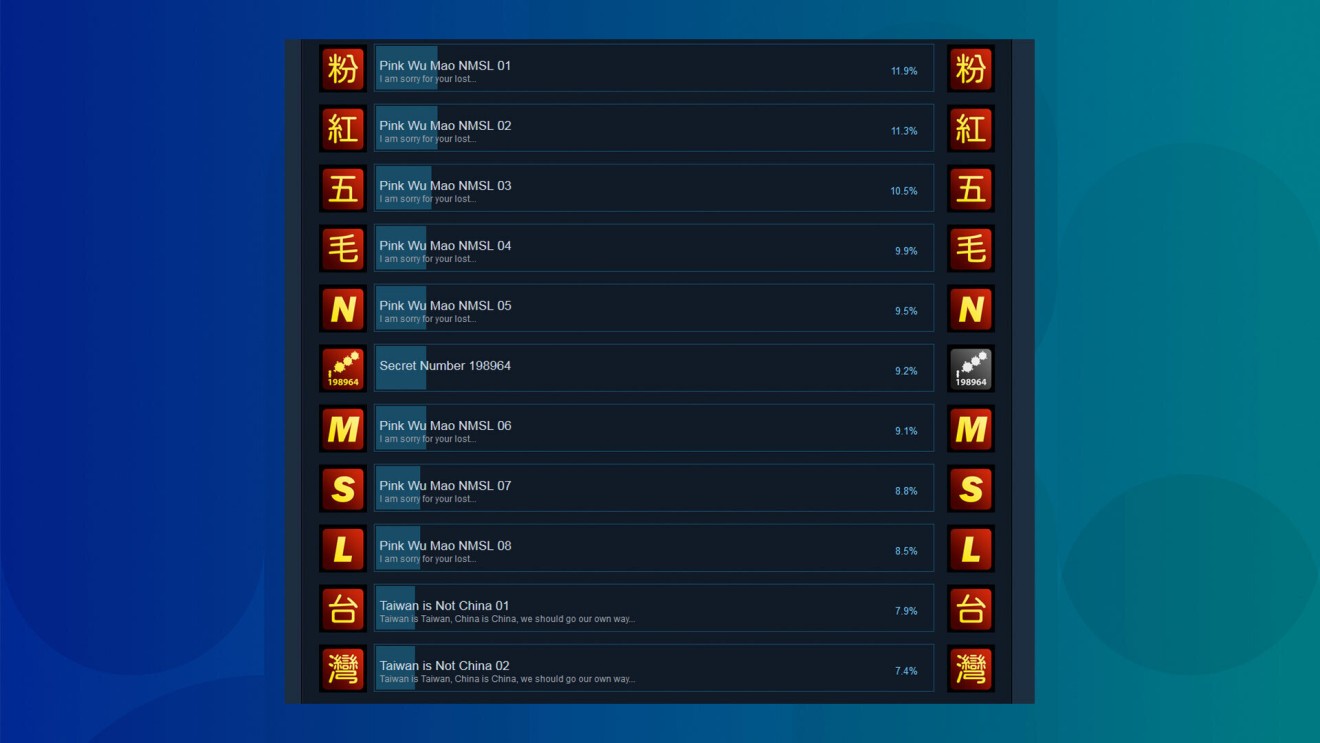 But the game's creator insists that there's a message behind the game. MythZ, who declined to give us their real name, told Abacus that Coronavirus Attack is meant as a protest towards the Chinese government – and as criticism of those who left Wuhan before the city was locked down.
It's not the first time that a game on Steam has been banned in China. 
Plague Inc.
, a popular game that lets players create a pathogen to wipe out humanity, has
not been available to Chinese players
since March. Taiwanese horror game
Devotion
suffered an even bigger blow after players found hidden insults directed at China's President Xi Jinping – it
was removed
for users worldwide on Steam.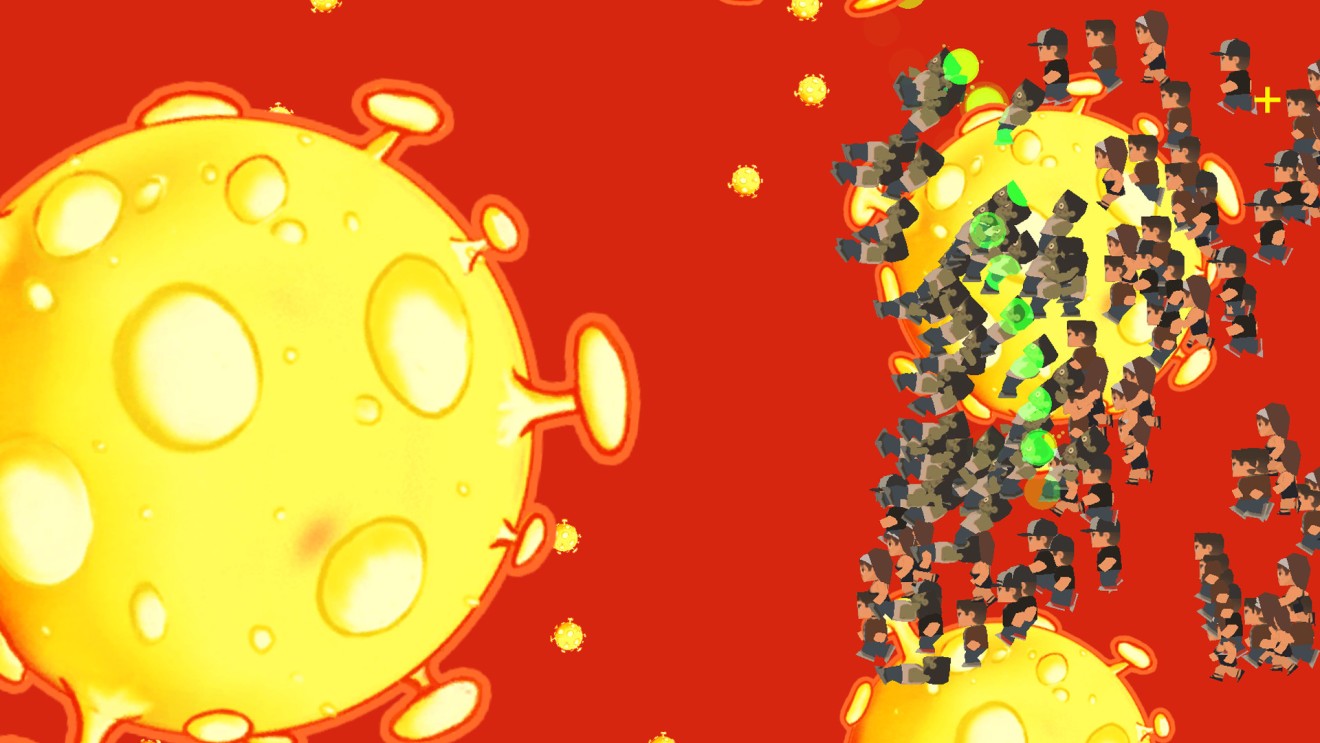 Coronavirus Attack hasn't been pulled for users outside China on Steam yet – but the game's creator said they're expecting a pushback. Steam is famously liberal in what it allows on its platform, preferring to let players dictate what is and isn't acceptable by reporting inappropriate content. 
Some of the comments on Steam express anger over the game being insensitive during a pandemic while
others
state they insult the People's Republic of China. But the reason some Chinese players are flagging the game might be a little more complicated than that.
Even though the
most popular language
 on Steam is Simplified Chinese, it is effectively operating in a legal grey area: It's not approved in China, but the global version of Steam isn't blocked, either. Chinese gamers prize the platform because it allows them access to many games officially unavailable inside the country.
Some users fear that controversial titles like
Coronavirus Attack
threaten their precious loophole. A
post
on the local forum site Tieba invites Steam users to report the game and get it banned so that China's notorious censors don't ban the whole platform.
We reached out to Valve, Steam's parent, for comment on Coronavirus Attack and will update this story if we hear back.