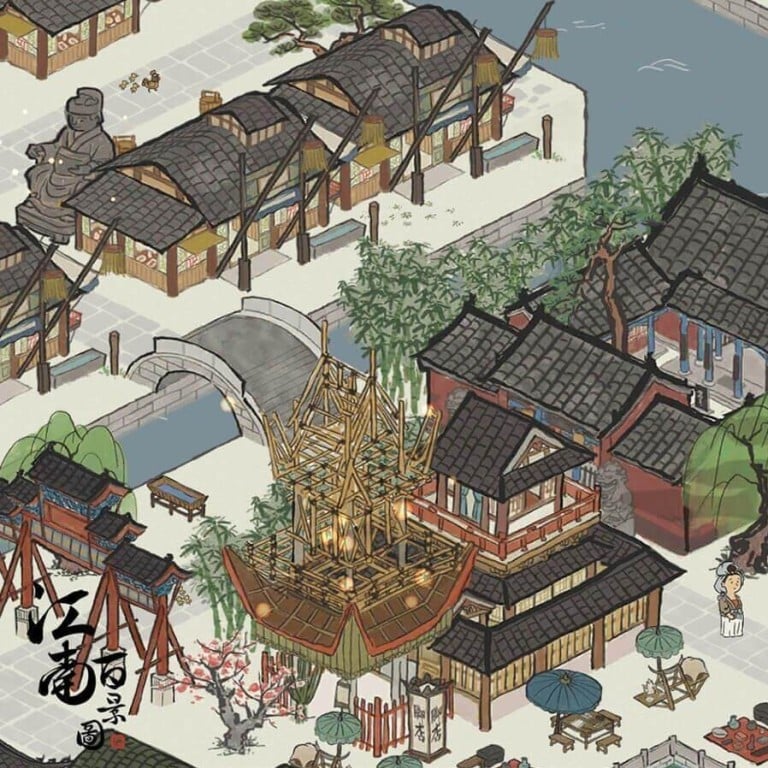 Mobile game Canal Towns is luring Animal Crossing players by building towns in Ming dynasty China
Indie mobile game Canal Towns is topping the free mobile game charts in China
Players liken it to the hit Nintendo game Animal Crossing, with some saying they've ditched the Switch to play it
Many gamers around the world are still absorbed in building up virtual islands in this year's hot Nintendo Switch game Animal Crossing: New Horizons. But in China, where Animal Crossing has been
removed from e-commerce sites
, gamers are turning to a different experience: building virtual riverside towns in the Ming dynasty-era simulation game titled Canal Towns.
The hit new mobile game has been called a Chinese-style agricultural version of Animal Crossing, but it bears a closer resemblance to the classic SimCity games. Canal Towns tasks players with building and managing towns in a region south of the Yangtze River, referred to as Jiangnan in Chinese. The game's setting isn't given a specific date, but the Ming dynasty ran from 1368 to 1644.
Like many similar simulation games, Canal Town players participate in and build up their own towns and economies. They need to direct virtual residents to grow crops and build facilities for residential and commercial use. They also need to earn virtual money and expand their towns.
"What attracted me about Animal Crossing was building an island, but I couldn't afford a Switch, so I came to play Canal Towns,"
one Weibo user said
. "Every time there is a new building, I would try and build it, and then spend three or four hours rearranging [the town]."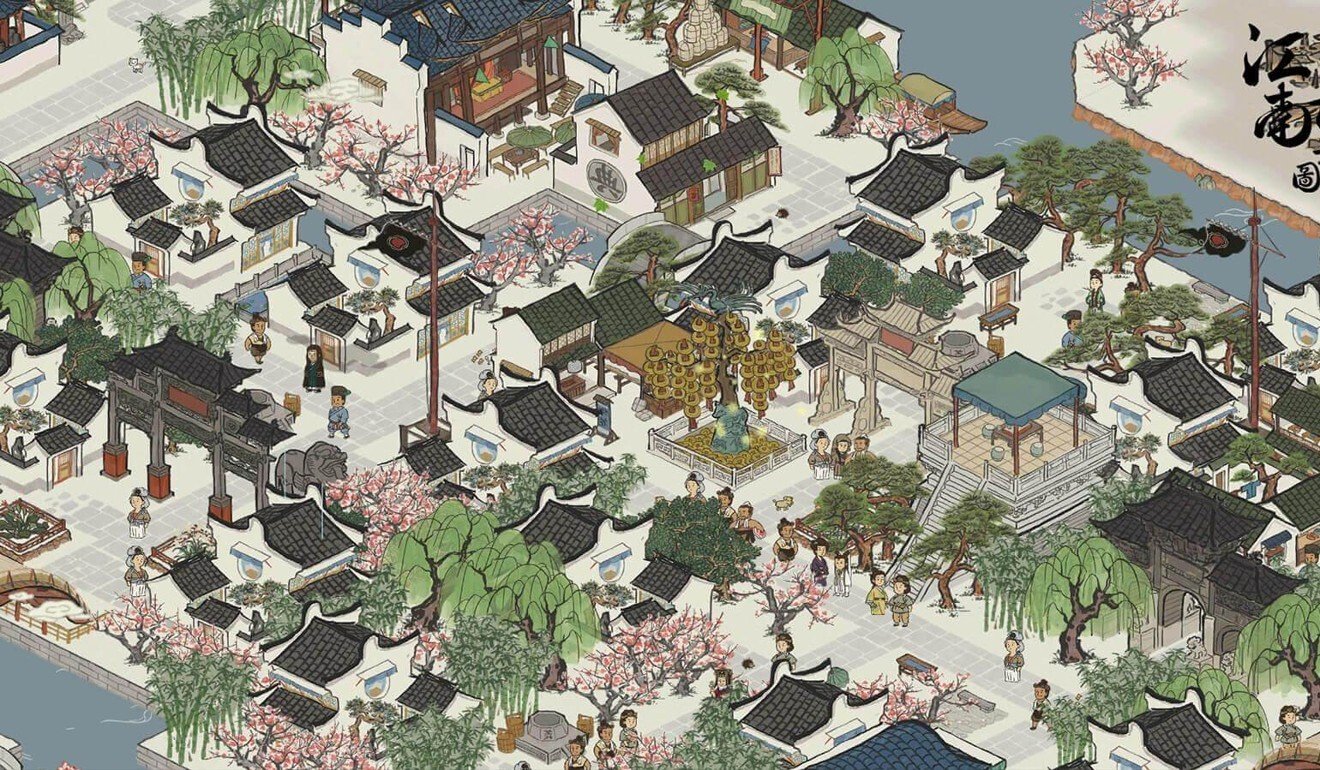 Since it launched in mainland China on July 2, Canal Towns has topped the free game charts on Apple's iOS app store in China and has become a trending topic on the microblogging site Weibo multiple times. Players are also giving it rave reviews on the popular game review site Taptap.
Canal Towns currently has a rating of 8.2
out of 10 from more than 21,000 reviews.
A big part of what makes the game stand out is its exquisite art style, which the game's official WeChat account says drew inspiration from Ming-era paintings. Many players also applaud the game for including thoughtful and interesting details, especially with its characters.
Virtual residents in the towns can be found walking about saying random Chinese idioms, complaining about being too busy when put to work, and sometimes engaging in quirky conversations. Players delighted with these details have also shared screenshots on social media.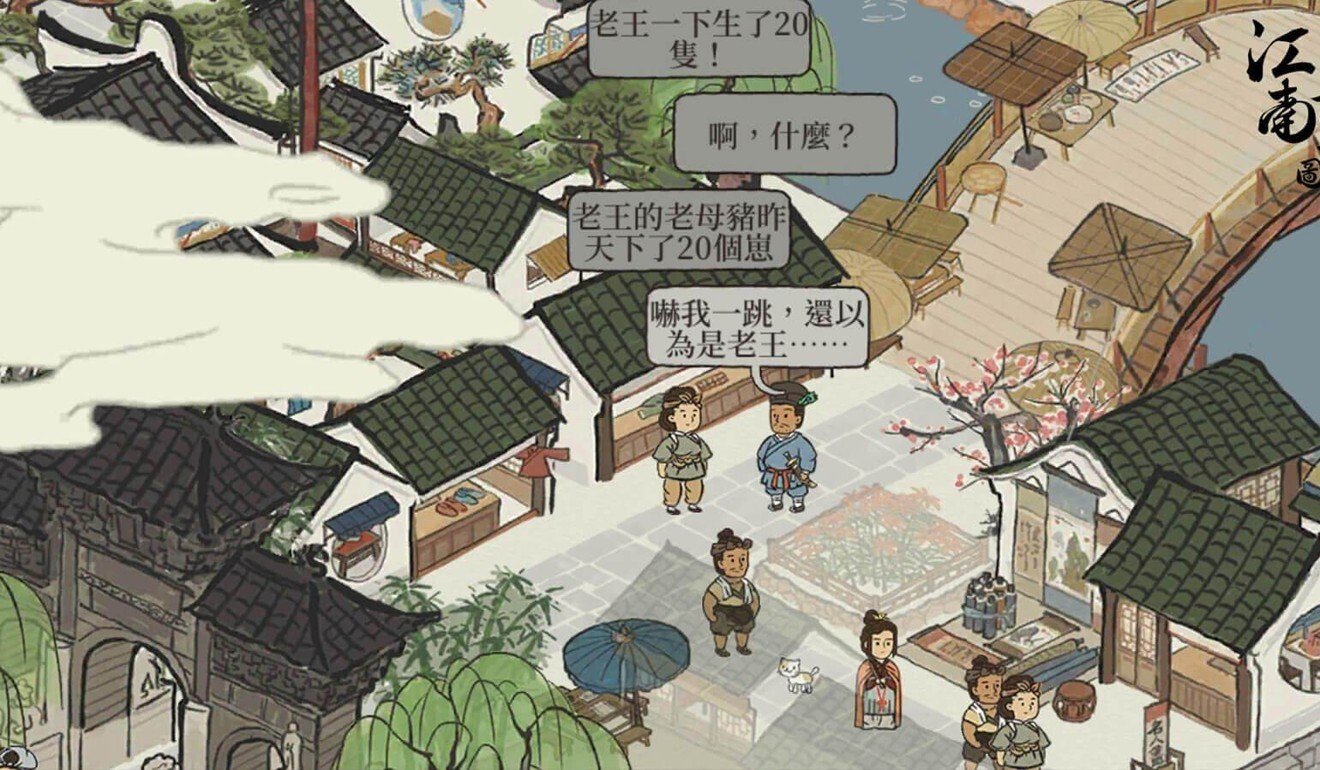 One detail similar to Animal Crossing is that players can add each other as friends and visit their towns. Some Animal Crossing players in China have even said the game is so fun that it's pulled them away from the popular Nintendo game.
Animal Crossing: New Horizons has been a huge hit for Nintendo this year as people stuck at home because of the Covid-19 pandemic seek an
escape from quarantine-induced anxiety
. But that's not what led to the creation of Canal Towns. Wesley Bao, co-founder and CEO of the game's creator Coconut Island Games, told us that the developer started planning the game in mid-2018.
Coconut Island Games is a Shanghai-based indie game maker and publisher. It has previously found moderate success with some of its games, but none have been as big as Canal Towns. The company was also a
publisher of Detention,
a popular Taiwanese horror game.
Canal Towns isn't only attracting praise, though. Many players have complained about a task that takes them to an "adventure" outside the town, saying the story doesn't make sense. Some people also don't like that buildings can only face two directions, limiting where the buildings can be placed.
Some players take issue with how the game makes money, too, decrying its 30-second ads. Players say they're forced to watch the ads whenever they want to temporarily hire more workers.
That's not enough to dampen the game's momentum, though. It's now getting noticed in Taiwan and Hong Kong, where many are interacting with the Canal Towns Facebook page. Bao said the team behind the game only has eight people, so they're only focused on Greater China for the moment.
That means all the sim game fans out there who don't speak Chinese will have to wait. Bao did say they would like to make an English version of the game, but they just don't have the manpower right now.