Xbox Series X game showcase: CrossfireX and Fable excite gamers in China but Halo Infinite draws flak
Microsoft shows off more games for the upcoming Xbox Series X next-generation console
Experts expect consoles to become more popular in China, but stringent government approvals remain a challenge
When Microsoft unveiled its next-generation Xbox in March, it seemed like
gamers in China were impressed
. But now that they've had a look at more new and exclusive titles coming to the Xbox Series X, some say they might just save their money for something else.
While China didn't lift its 15-year ban on gaming consoles until 2015, gamers there are no strangers to the Xbox. Microsoft beat out Nintendo and Sony in the country by being the first to introduce its console there. Since then, Microsoft has lost ground to its rivals, but the Xbox game showcase still drew fans in China who stayed up until midnight to tune in online.
Some wished they didn't, though.
"Going to bed," one dismayed person wrote on Weibo shortly after the event. "From now on I'll have to carefully evaluate whether it's worth breaking my sleeping routine for an Xbox event."
"I've stopped following all Xbox-related people and bloggers," another commented. "Bye, what a waste of time."
A lot of the complaints centred on Halo Infinite, the highly-anticipated sixth instalment of the blockbuster military sci-fi series.
The game was described by developers as a "spiritual reboot" that aims to recapture the look and feel of the original trilogy. Yet the attempt at nostalgia was lost on some players who thought the visuals looked crude and old-fashioned.
"When I saw the Halo Infinite demo video for the Xbox Series X, I thought I had travelled back to 2012 in a time machine," one tech blogger said.
Memes about the game ripped from Twitter were also floating around the Chinese microblogging site Weibo. One particularly popular theme was using side-by-side shots comparing Halo Infinite with the recent PlayStation 4 hit The Last of Us Part II.
But not everything was a disappointment. The new entry to the action role-playing series Fable was met with enthusiasm.
"Woke up to the resurrection of Fable, it's a beautiful day," wrote one Weibo user.
Another fan favourite: CrossfireX. The 13-year-old game is especially popular in China, where it's published by Tencent. The domestic tech giant is currently partnering with Sony Pictures and South Korean game studio Smilegate to adapt the first-person shooter into a movie.
"Dozing off all the way through [the showcase but] CrossfireX was refreshing and Fable woke me up," a Weibo user enthused.
"The most amazing thing from the Xbox showcase tonight has to be the CrossfireX trailer," another wrote. "You can tell from the visuals alone that it's a serious shooter."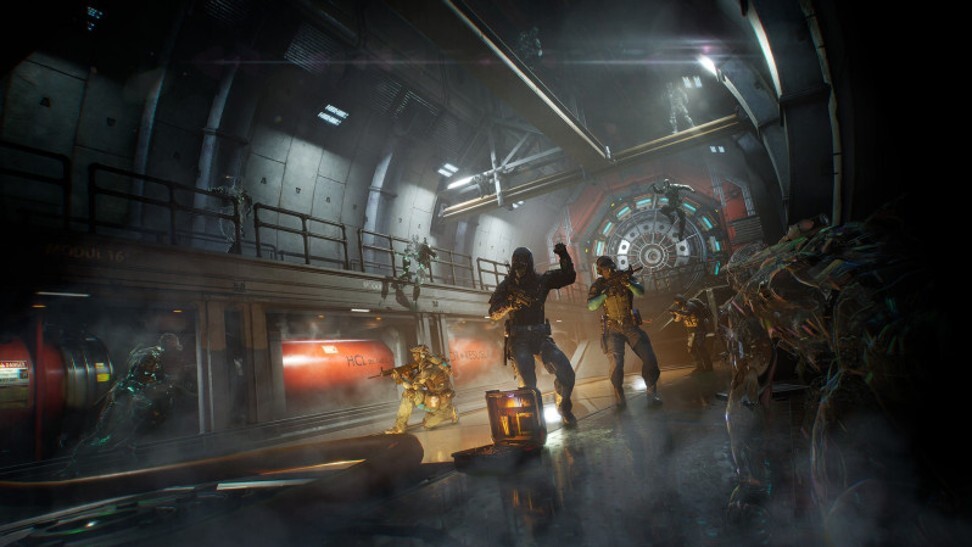 Consoles aren't as popular in China as mobile and PC games partly because consoles are an added expense. But experts are expecting more people to take to the format in the coming years with the arrival of more consoles and games.
Nintendo released its Switch console in China last December with the help of Tencent. And Sony is actively investing in PlayStation games made by Chinese developers through the China Hero project.
Getting games approved by the government for distribution in China remains a slow process, though. Case in point: The Chinese version of the Nintendo Switch only carries
a handful of games
, nearly eight months after it launched. This year's family-friendly hit
Animal Crossing: New Horizons
is still missing from the official line-up.