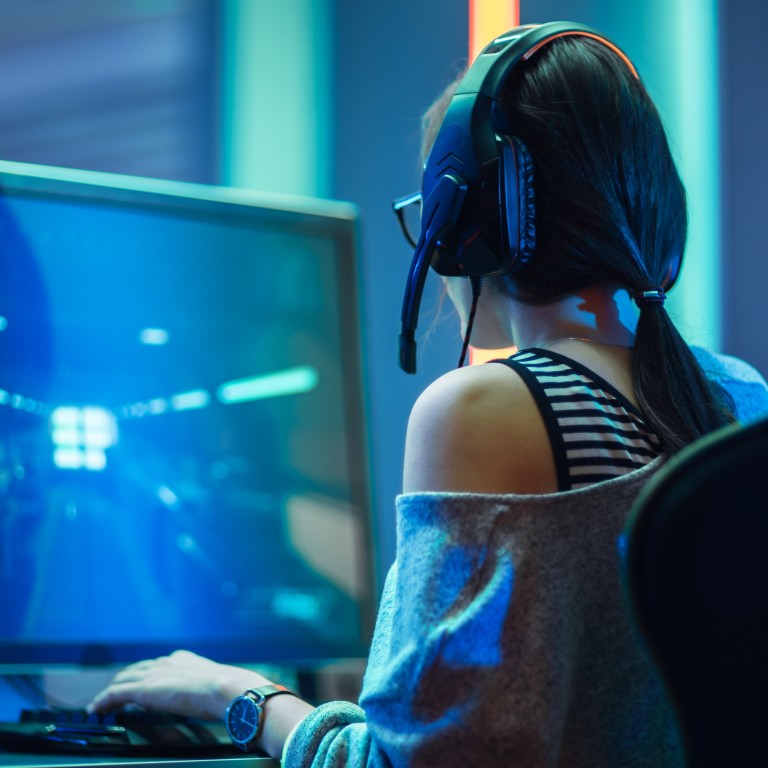 Sexism in gaming is rife in China and more stark than ever following comments from CEO behind Black Myth: Wukong
Women make up nearly half of all gamers in China, but they're not spending nearly as much money on games as men, the main target audience
Feminist voices as seen in the #MeToo movement are often censored in China, hurting the push for equality in gaming
As a game concept artist based in Chengdu, Scor Mu knew that having "pretty" and "sexy" female characters was an unspoken industry rule. But the 28-year-old still could not believe a one set of instructions she received last year for designing a new character.
"It needs to give people an urge to masturbate," the document read, according to Mu. In another document she received for feedback, the company that commissioned Mu's concept art blatantly said, "Just imagine that she's the type you most want to f***."
Mu, who asked to go by a pseudonym, said the words shocked her. Despite industry norms, she said it was still unusual to get written instructions in such explicit language. But that is just a glimpse of the rampant sexism that still openly exists in China's gaming industry, typically without recourse.
When asked whether she would file a complaint to her company about the incident, Mu suggested it was pointless. That's just how the industry is, she said, and there's no other way forward than to be patient and do the job.
"Sometimes you have to ignore all that and comfort yourself by thinking that their feedback is at least timely," Mu said. "But it really affects your state of mind at work."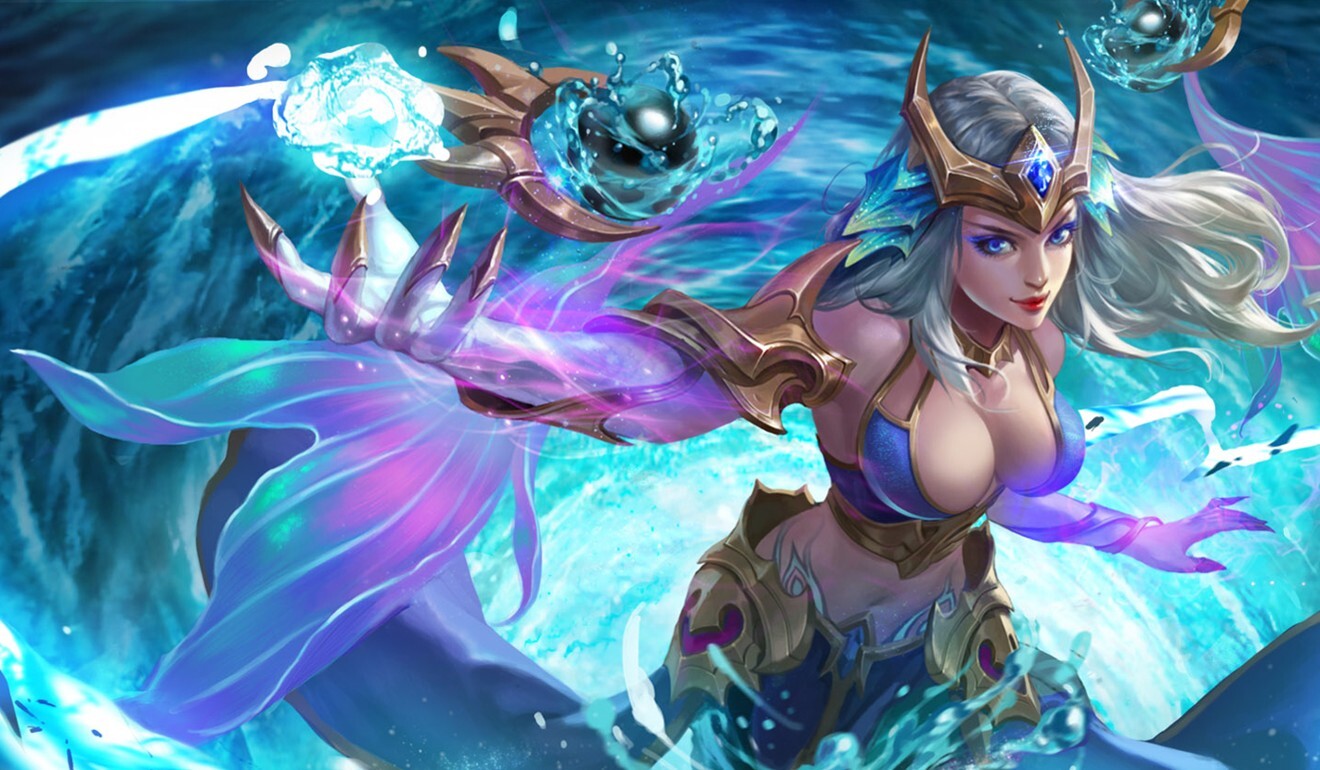 Mu is far from the only woman in China troubled by the country's gaming environment. Despite a growing number of female gamers in the country, video games are predominantly created by men. And it's their preferences and tastes that shape what people consume.
The issue came to a head last month when many female gamers expressed outrage over sexually explicit comments that a high-profile gaming CEO posted on Weibo.
Soon after indie studio Game Science received widespread praise for a trailer of its upcoming game
Black Myth: Wukong
,
CEO Feng Ji posted
that he had been "licked so much that [he] could no longer get erect". In another post about praise of the game, he said he could feel "pressure in his pants".
Even though Feng's remarks did not mention women, they set off a debate about the gaming industry's mistreatment of women. Some female gamers vowed to boycott the game, saying that Feng's comments made them uncomfortable. Others condemned the people criticising the CEO, calling those who object to Feng's Weibo posts too sensitive and politically correct. Some said the female critics are radicals who only want to attack men.
"The reason I felt uncomfortable is because his wording obviously didn't consider female gamers' feelings," said Yishan Jin, a postgraduate engineering student based in the northeastern city of Dalian. "It's kind of like the dirty joke culture in Chinese workplaces, where people with the power of discourse are always men who like making dirty comments, while women who object to it are said to be humourless. His comments are obviously male-exclusive."
While sexism in the gaming industry is notoriously common around the world, a silenced and stigmatised feminist movement in China adds to the predicament faced by female gamers and industry workers, whose voices are rarely heard.
Mu's employer, a contractor that creates concept art for gaming companies, has roughly three men to every woman, the artist said. And many of her female coworkers aren't involved in the artwork, instead working in reception and business development.
"There are very, very few female producers in gaming circles, even in positions like artists," said Kathy Gong, CEO and co-founder of Beijing-based WafaGames. Having previously founded tech start-ups, Gong said that she found the gender imbalance in the gaming industry to be even worse than in tech companies generally.
This kind of gender-based division is common for jobs at many major gaming companies in China, according to Tingting Liu, an associate professor at Jinan University's School of Journalism and Communication. Liu studies gender and games, among other topics related to internet culture. She explained that it's typically men who create games while women are mostly working in marketing and customer service.
"There are exceptions, but that's the case for the hottest games," Liu said. "That makes it hard for the production of games to have a female perspective."
In 2019, China had 300 million female gamers, 46.2 per cent of all gamers in the country, according to a report by the government-run game industry association CGIGC. Those demographics can have results that buck gaming stereotypes.
One of China's biggest mobile games ever, the
MOBA game
Honour of Kings
,
has more female players than males
. But women aren't spending nearly as much on the games they play. They account for less than a quarter of gaming revenue in China, the CGIGC report says.
"The eroticised marketing also has to do with this kind of structure," Liu said. "Because most consumers [of games] are men, they mainly consider men's needs."
Given the male-dominated production and consumption of games, the gaming experience has not improved much for women over the years. Many say that harassment and discrimination remain commonplace.
In a recent study that examines the gaming experience of Chinese women, Liu and another researcher interviewed 11 female players and five male players of Tencent's Honour of Kings. They found that men commonly believe that the skills needed to achieve a high ranking in the game are exclusive to males. It also found that women are constantly belittled and subjected to gendered insults. Some female players wind up relegated to playing the role of being "carried along" and accompanying male players as the entertaining "eye candy".
Tencent did not respond to a request for comment.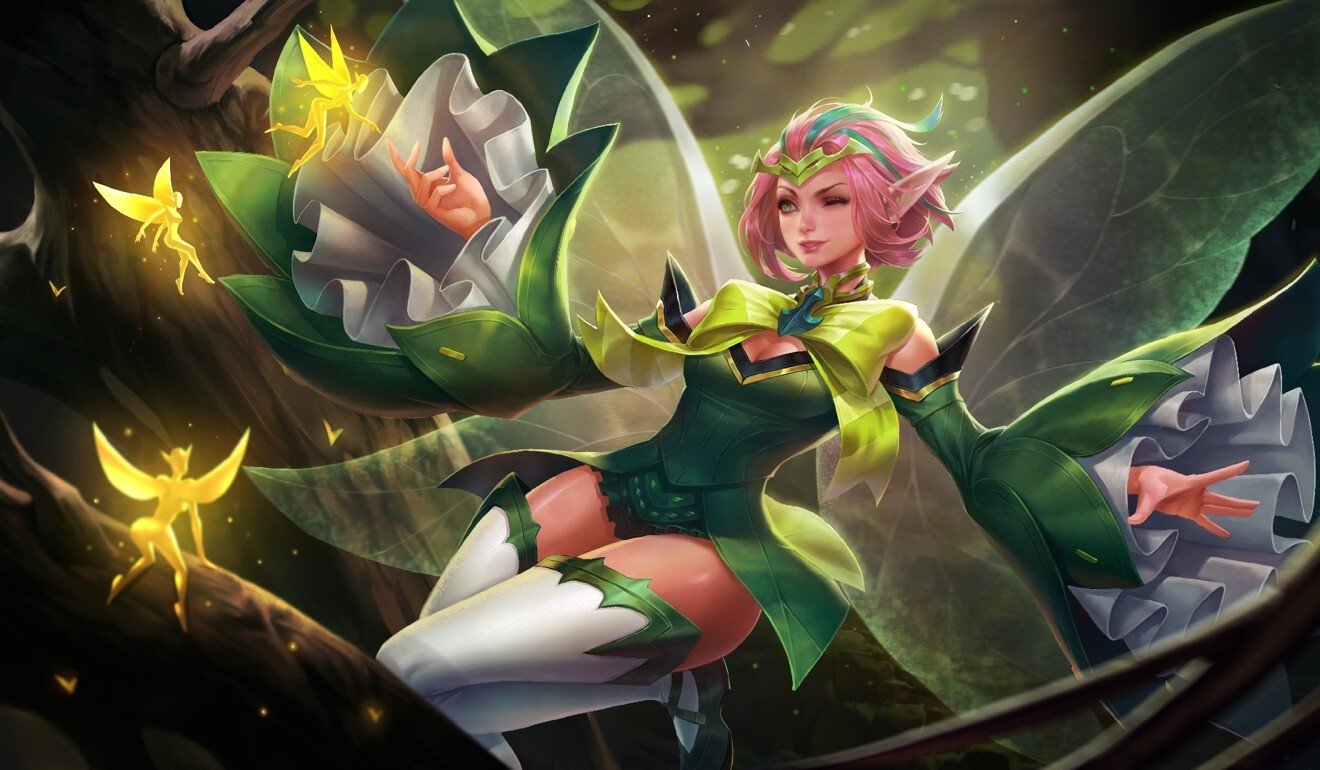 Honour of Kings is just one of many competitive games in China in which many female gamers feel excluded.
Jin, the engineering student in Dalian, said that over four years of playing Dota 2, male players would ask her strange questions almost every time she turned on her mic. These included what her bra size was and whether she plays games because she's too ugly to have a boyfriend. One man insulted her with explicit language and reported her in the game after she turned down his request for her WeChat ID.
Mu, the concept artist, also said she was insulted while playing League of Legends. A man once said to her, "I knew assisting a whore would be a pain, but I didn't know it would be such a pain."
"To this day, as long as you expose your gender in environments that have a social element like e-sports and online games, it's destined to happen," Mu said. "They will take liberties to harass you if you play well and insult you if you play badly."
"I feel like in gaming circles – perhaps because of habit, male-dominated voices and online anonymity – people regard female gamers as nonexistent," said Gery Xie, a gamer and white-collar worker based in Chongqing who asked to go by a pseudonym.
One result of this is that problems can sometimes be easy to ignore. Wukong maker Game Science has largely shunned media interviews and never publicly addressed the CEO's controversial comments. And many doubt that they ever will because sexism and misogyny are still widely tolerated in China.
"Chinese people who are against sexism are often labelled 'feminists', which often has a negative connotation, the very making of which is yet again an example of widespread sexism and misogyny," said Cuihua Shen, associate professor of communications at the University of California, Davis, who studies social media and online games.
During China's #MeToo movement, hashtags have been censored by authorities and activists were detained and interrogated. While in Western countries the #MeToo movement has toppled some high-profile figures in the gaming industry, the movement never reached the industry in China.
Shen says that in the US, where she does most of her research, sexism is still present but is more covert. Stereotypes about women being worse than men at games are still entrenched, but Shen said people generally agree that sexism is bad, equality is desirable, and that companies and individuals who express explicitly sexist remarks should expect serious repercussions.
"Which I am not sure can be said of China," Shen added.
Gong, from WafaGames, agreed. "It's not an environment where people can openly discuss things without personal attacks and labels. We're still far away from that," she said.
Jin said she hopes there will eventually be more female developers in the gaming industry who will listen to female gamers' voices and needs. But she's not optimistic about that, because heterosexual men will still be the majority of gamers, and it's too hard to change China's misogynistic environment, she said.
But Gong says she's trying to address this at her company. She said she has asked her team from day one to defy images of women that are typical of most games.
"I asked them to stop making scantily dressed female characters and instead draw them as warriors, because they were actual warriors in history," Gong said. But she is also not optimistic about industry-wide change happening soon.
"It's a long road, and it won't progress at a pace that we're satisfied with," Gong said. But she added that she still sees progress, because as games become more popular, female gamers continue to express anger about the industry's existing inequities.