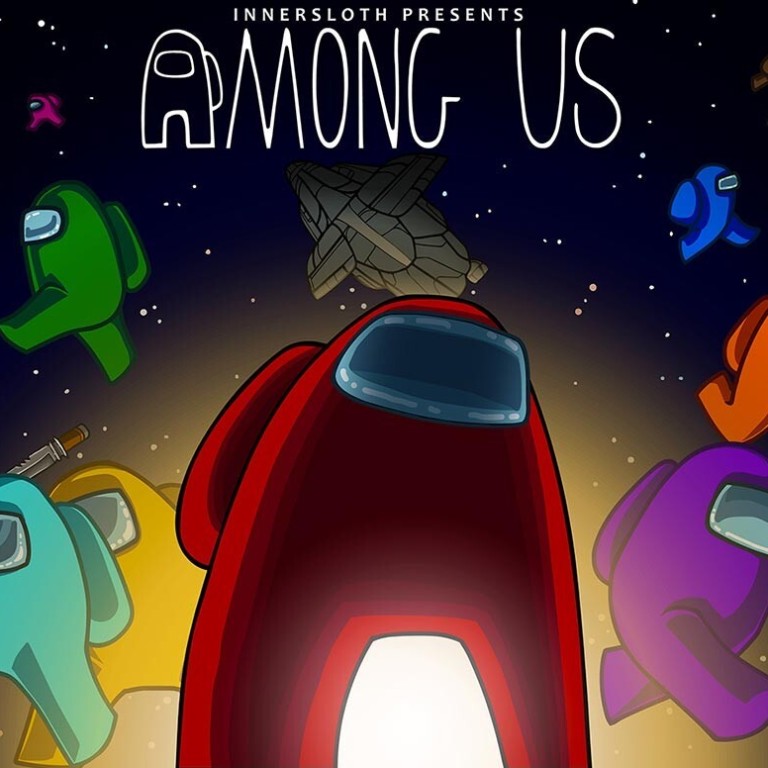 Among Us is taking the world by storm, but it's just 'Space Werewolf' to gamers in China
Among Us helps US congresswoman Alexandria Ocasio-Cortez create one of the most-watched Twitch streams in history
Developed by InnerSloth, the PC and mobile game follows a format that is better known among Chinese gamers as Werewolf
Among Us is one of America's latest obsessions. But in China, there is nothing especially novel about the breakout indie video game, except for its name.
As influencers and politicians discover the hot new multiplayer game for the first time, Chinese players are reacting with a collective yawn. When hundreds of thousands of viewers on Tuesday tuned into the first Twitch stream of US congresswoman Alexandria Ocasio-Cortez playing Among Us, the novelty appeared lost on gamers in China.
"So Among Us is actually just Werewolf," one Weibo user wrote.
Werewolf was the gaming phenomenon that took over China about three years ago, spawning a chain of mobile games and celebrity shows. Just like Among Us, it is a variation of a party game called Mafia, which was created by a Russian psychology professor in 1986.
The game was given a werewolf theme in the late 1990s, which gave rise to various popular card games like The Werewolves of Millers Hollow, a French variant that launched in 2001.
In their most basic form, these games pit players against each other by assigning them one of two roles. One side is trying to "kill" while the other side needs to root out the murderers before it is too late. The challenge? None of the players know for sure which side the others are on. The fun lies in the guessing and attempts at mind reading.
In Among Us, set aboard a spaceship, the "impostors" are killers and the "crewmates" are innocent. In Werewolf, an identical battle plays out between "werewolves" and "villagers".
It is a simple design that calls for compelling tactics. To win, the killers need to mask their true intention while the innocent players have to see through their ploys.
In answer to a question on why so many are hooked on Werewolf, one person wrote on the Chinese Q&A site Zhihu, "Because you can lie without consequences, because you can improve your acting skills, because you can feel like a commander."
In the Chinese-speaking world, the fame of Werewolf far exceeds Among Us, which is colloquially known as Space Werewolf. For years before the world took notice, college students in China had already been indulging in countless nights of impromptu games of Werewolf. And before Among Us became an overnight sensation, tech giants in China were already making a killing.
The most famous of them all was the mobile game Werewolf Kill. Launched in January 2017, it was among the top five social apps on Apple devices for months. Millions of players dived into dozens of similar apps that also appeared. Others made money just by streaming themselves playing Werewolf.
The players were not always serious gamers. Some were just looking for random conversations. Others simply wanted an audience to hear them sing. Their desire for human interaction mirrors that of people playing Among Us now, many of whom are creating virtual friendships in a world separated by the pandemic.
As the game got hot in China, it was only a matter of time before the country's streaming platforms latched on to the trend. Producers started calling up celebrities to appear in person on shows where they would play Werewolf.
Shows cropping up on streaming sites came with names like
Panda Kill
,
Best Killer
and
GodLie
, which streamed respectively on the
now-defunct Panda TV
and DouYu and Huya, two Tencent-backed live-streaming sites that recently announced a merger.
The Werewolf mania has since died down from its peak, but those games retain cultural significance. NetEase's Werewolf Kill still hovers around the 50th spot among the top social apps in Apple's iOS App Store in China. It has even inspired an e-sports tournament that is still active. Trailing slightly behind in popularity is Tencent's Banquet Werewolf.
In Taiwan and Hong Kong, some variety TV shows still carry segments dedicated to playing Werewolf.
Despite the endurance of Werewolf, Among Us has yet to catch on in China. The game is available on Apple's App Store in the country and on Steam, an online shop that continues to operate in a legal grey area in the mainland.
The real barrier for Chinese players might not be the tried-and-true gameplay formula, though, but rather the fact that the game is not offered in Chinese.
"Among Us is definitely addictive … but English is so hard, I get a headache from playing," said one Weibo user.