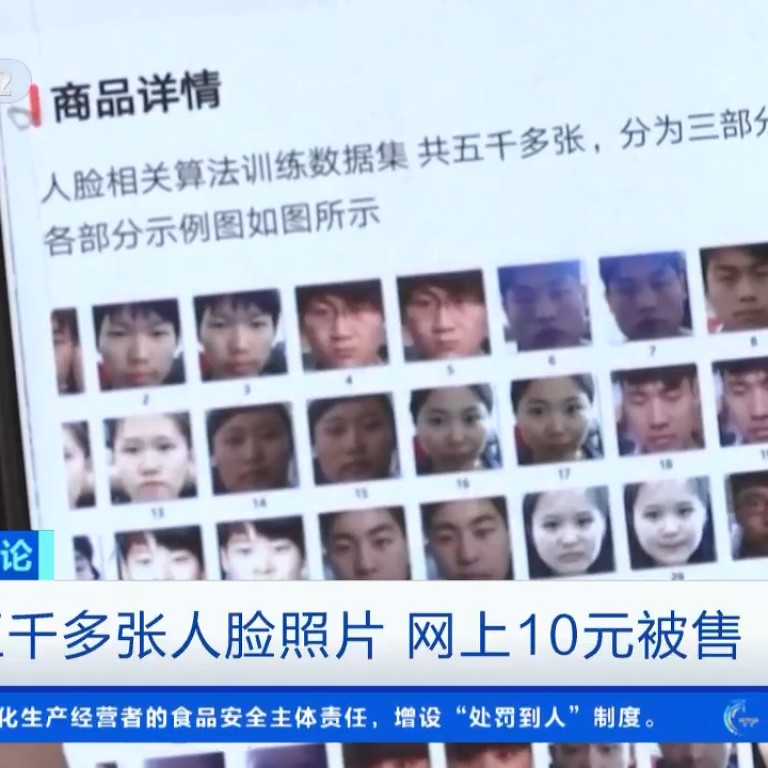 Pictures of more than 5,000 faces found selling for less than US$2 in China
For an additional fee, pictures could be sold with ID numbers, bank account information and mobile phone numbers
This article originally appeared on
ABACUS
One bundle of 5,000 pictures was being sold for just 10 yuan (US$1.42), and it included multiple images of people with various facial expressions. The listings have been removed from Zhuanzhuan. We reached out to the company for comment but didn't receive an immediate response.
Other merchants were also looking to sell facial data on Baidu Tieba, China's Reddit-like bulletin board service. According to the report, a picture on its own costs as little as half a yuan (US$0.07), but it's 4 yuan (US$0.57) for a picture that comes with the person's ID number, bank account information and mobile phone number. Baidu didn't immediately respond to our request for comment. 
The report quoted one merchant saying he doesn't have permission to sell the pictures, which are often sold as resources to train machine-learning algorithms.