Huawei
Get more with myNEWS
A personalised news feed of stories that matter to you
Learn more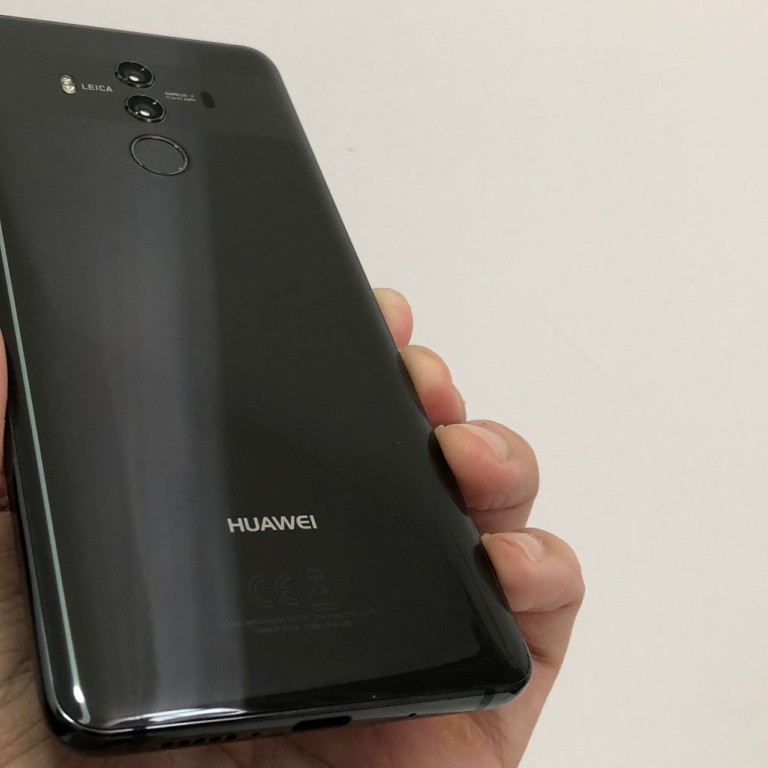 Huawei Mate 10 Pro Review
This article originally appeared on
ABACUS
For the past couple of years Huawei has slowly chipped away at the (not undeserved) stigma that Chinese products are usually inferior knockoffs. With the Mate 10 Pro, the Shenzhen-based tech giant has made its best argument yet.
It's a gorgeous and powerful handset that has received critical acclaim from the tech press, and were it not for a paranoid American government, would have been the first Huawei device to reach the mainstream US market. Even with its expansion plan falling through, the Mate 10 Pro is gaining credibility in Europe and China as a device that can hang with Apple and Samsung.
The Mate 10 Pro is actually the middle model of a three-phone series. We're focusing on it because the standard Mate 10 lacks several key features of current flagship handsets and the premium Porsche edition is ludicrously expensive.
While Huawei's phones have always been well-built, they've lacked originality. They all seem to share a mostly nondescript design without a style to call its own -- until now.
Whether it's the visor-like strip that runs across the back of the device, or the completely symmetrical layout of the dual cameras and fingerprint reader, to the unusual colour schemes, this is a handset that stands out from the many other black, rectangular slabs on store shelves.
AI ON BOARD
But what really sets the Mate 10 Pro apart from the rest is its brain: The Kirin 970 chipset, developed in-house by Huawei. The company says it's the first mobile processor in the world to have a dedicated Neural Processing Unit (NPU), which is essentially a souped up CPU with cores dedicated to running AI tasks.
This means that the Mate 10 Pro can run AI tasks locally on the handset itself, without needing an internet connection to access AI servers in the cloud like other devices. In theory, it makes the Mate 10 Pro faster and more capable than other handsets.
In theory.
Truth be told, NPU development is in such an early stage that there are few noticeable benefits to the one in the Mate 10 Pro. The main ones are improvements to the camera (which I'll cover shortly), and making Microsoft Translator much faster and usable offline. But that app was specially written to use the NPU, so those speed improvements won't apply to Google Translate (or others) unless the app is updated to support Huawei's chip.
Still, given that Qualcomm and others are pushing for "neural processing," it's hard to fault Huawei for getting there first. And even without the NPU, the Mate 10 Pro is arguably the most powerful Android phone on the market. I'm a heavy user with multiple phones, and I can say that in both real-world usage and benchmark testing, the Huawei-built Kirin 970 chipset beats the Qualcomm Snapdragon 835 that's found in most other top Android handsets.
Another area the Mate 10 Pro tops its rivals is battery life. That Huawei managed to cram a 4,000 mAh battery into a device that only measures 7.9mm thick is some sort of engineering marvel. By comparison, the Galaxy Note 8 is thicker with only a 3,300 mAh battery. I've had the Mate 10 Pro for over two months and only once has the phone not lasted me an entire day. This is the best battery life of any current flagship smartphone by far.
But it's not just the larger battery that gives the Mate 10 Pro so much juice. Part of the reason is that Huawei made the decision to go with "just" a 1080p display, which means it's not as hi-res as the Quad HD displays found on Samsung or LG phones. I used parenthesis around the word "just" because the Mate 10 Pro's screen is more than crisp enough in reality, even if it doesn't fare well in the spec sheet arms race other Android handset makers are caught in. Rest assured, the Mate 10 Pro's 6-inch OLED display is gorgeous to look at, though it doesn't get as bright as Samsung's phones.
Camera test
As mentioned earlier, the NPU's presence in the Mate 10 Pro is most noticeable during photography. That's because the phone can identify scenes and objects in real-time. The Mate 10 Pro is keen to show off this trick too, displaying a icon in the camera app that changes as you move the viewfinder around from object to object. Point it at a dog and you get a dog icon. Pan over to a flower and the icon turns into, you guessed it, a flower. It can recognise humans and whether it's day or night too.
What's the benefit of all this? Huawei says that because the Mate 10 Pro knows exactly what it's looking at, it can automatically change camera settings to produce the best picture for each object. Whether this is true or not is a matter of opinion. The Mate 10 Pro often captures images that look dynamic, but they favor sharp contrast and vivid punchy colours over realistic colours and balance. Some will find the Instagram filter look appealing, others will scoff at the over-processing.
What is less debatable is that the phone is one of the strongest lowlight shooters around. One of the dual-cameras on the back is a monochrome sensor whose sole job is to capture light information, resulting in the Mate 10 Pro consistently capturing brighter shots than the iPhone X in low light situations. Huawei's camera app also brings a myriad of other shooting modes, including light trails and bokeh effect shots.
Huawei's continuing ambition to build a truly premium smartphone comes at a cost -- literally. The Mate 10 Pro is Huawei's most expensive device by far, priced not far from the notably expensive iPhone X and Samsung Galaxy Note 8. This pricing strategy likely has less to do with rising production costs and more with Huawei seeing itself as an equal to Apple and Samsung. But the Mate 10 Pro shows Huawei is up to the task of standing side-by-side with those two. The question now is whether consumers agree.