DJI
Get more with myNEWS
A personalised news feed of stories that matter to you
Learn more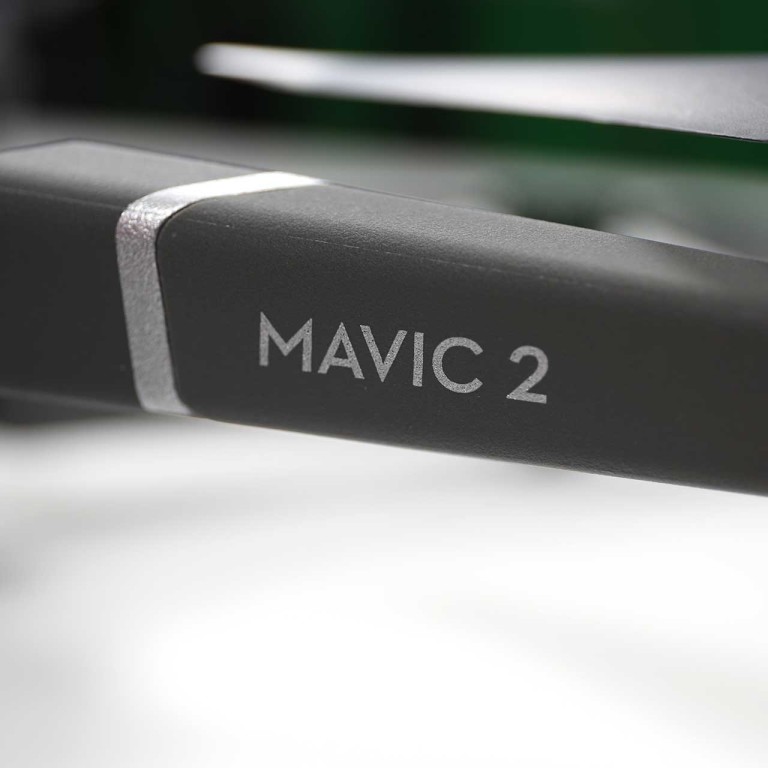 The best drone just got better: Mavic 2 Pro review
DJI's follow-up to the Mavic Pro improves on the original in every way
The Mavic 2 Pro improves on the original in almost every way, an impressive feat given how beloved the original Mavic Pro was.
The Mavic Pro was one of DJI's biggest hits. It took everything great about their original breakout drone, the Phantom, and stuffed it into a super portable package. For the first time, you didn't have to carry a huge bag whenever you wanted to fly a drone; you can carry it with you.
The Mavic 2 Pro keeps the foldable form of the original, and adds a whole bunch of new features. The biggest? The 1-inch Hasselblad camera sensor, which allows for some gorgeous photos and video.
All of which made me feel really bad about crashing it.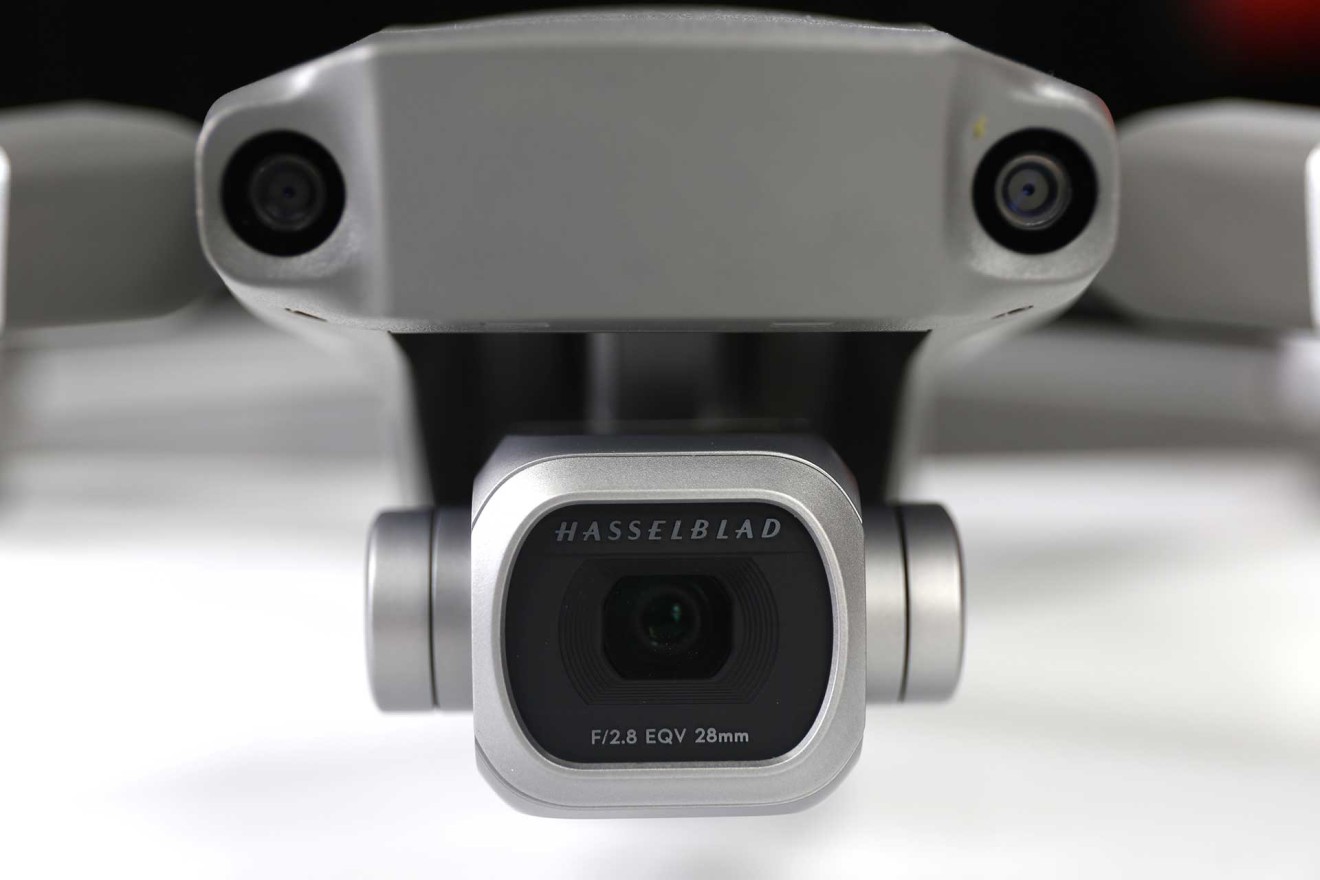 OOPS, MY BAD
I'd spent the day filming our video review. This isn't as exciting as it sounds. It's a lot of basic stuff, repeated endlessly: Take off. Land. Take off again. Land again. Hover in place. And so on, for hours.
But the Mavic 2 Pro is so much fun to fly that I was itching to unleash it.
And so we took a short break from filming so I could use the camera to grab a great sunset shot of a ferry. The drone shot out over the harbor, flying sideways to try and frame a shot of the boat in the setting sun's reflection. I was impatient. I flicked it into sport mode, and the drone surged to a top speed of 72km/h.
And then, too late, I realized that I was heading straight for a tree-lined slope. The signal disappeared. The drone was gone.
To be clear, it was entirely my fault. I've gone over the logs, and it's clear that it was pilot error -- especially since, by switching on sport mode, I'd disabled the drone's new side-mounted sensors.
THE CAMERA LIVES UP TO THE HYPE
There are actually two different Mavic 2 models:
The Mavic 2 Pro
and
the Mavic 2 Zoom
. The Zoom has the same-sized image sensor as the original model, but adds a 2x zoom lens -- a first for DJI's consumer drones, enabling a cool shot called the Dolly Zoom.
But we tested the higher-end model, the Mavic 2 Pro. It has a Hasselblad camera with a massive 1-inch CMOS sensor, four times the size of the original. It means better pictures across the board, but the difference is most apparent at night.
The original Mavic Pro performed well enough in bright conditions, but in twilight and night, it was pretty awful.
On the Mavic 2 Pro? I was blown away with night-time shots. Dark areas are devoid of noise or grain, allowing the light and color to really pop. Hong Kong is a gorgeous city at night, full of bright lights and neon signs, and the Mavic 2 Pro really captures the scene.
But even regular daytime shots were great. With the original drone, I often found that it'd take good shots, but you'd need to tweak them afterwards in photo editing apps to really make them sing. With the Mavic 2 Pro, I was getting gorgeous pictures right out of the box.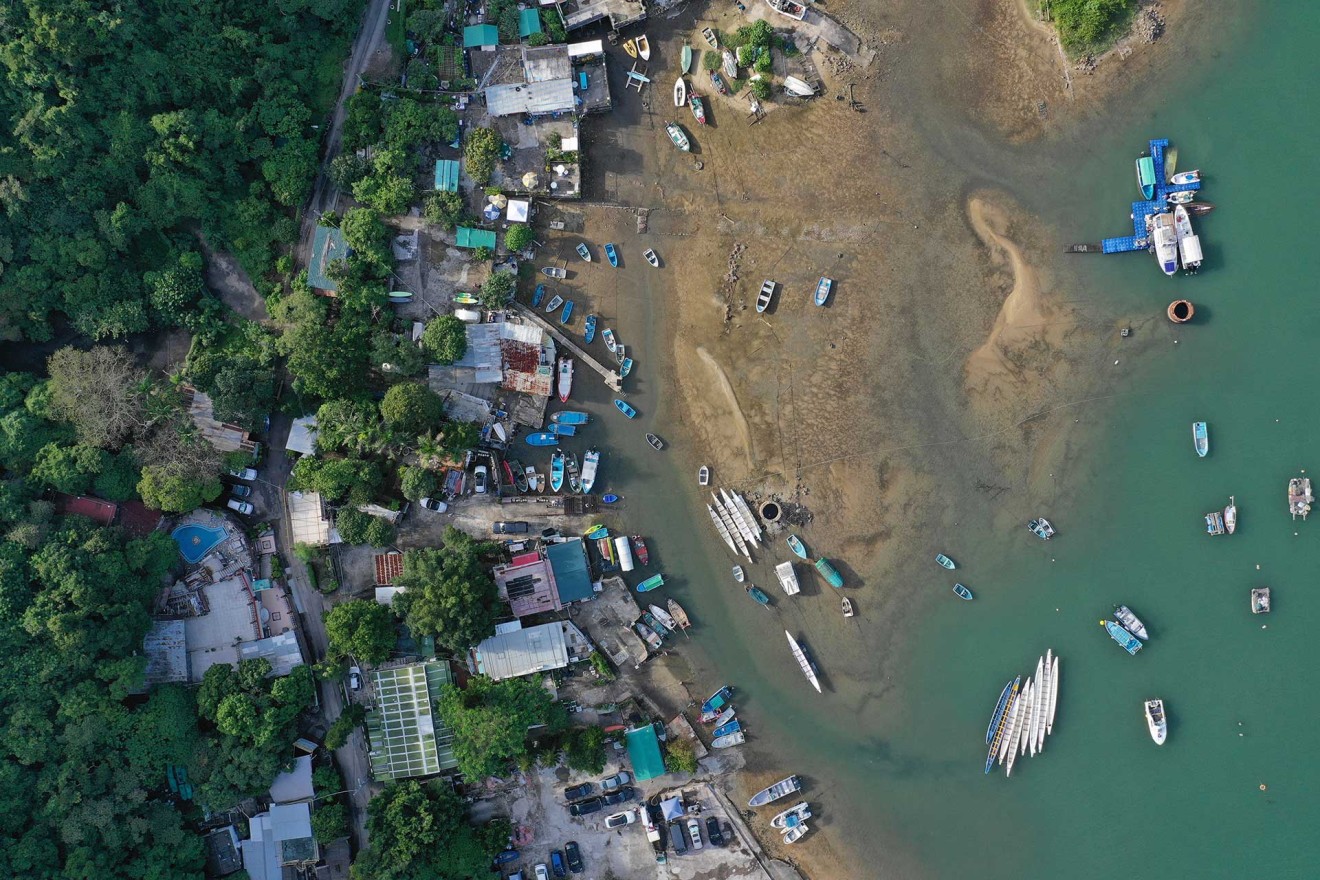 Another feature exclusive to the Mavic 2 Pro: 4K HDR video. More TVs now support HDR, and even handsets like the iPhone, so it's definitely a welcome feature.
HYPERLAPSE FOR EVERYTHING
One of the most notable new additions is hyperlapse. Set a course, set the length of time you want the resulting video to be, and the drone will take a series of pictures, before stitching them together on the fly (pun very much intended).
The results are incredible, seeing cars whizz by or beachgoers run around while the drone slowly moves through the scene.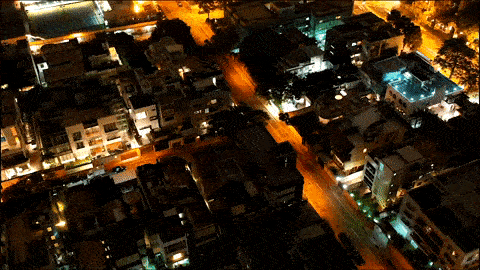 There are plenty of options here. The drone can remain steady, rotate around a point, fly in one direction, follow waypoints on a map, or you can even fly it freehand if you'd like. I don't recommend the latter option: It's way too hard to move slowly and steadily enough for a hyperlapse, given that you'd have to maintain your position manually for over five minutes. It's extremely difficult, and also unnecessary given how capable (and easy) the other modes are.
One downside is that they are extremely time-consuming: It takes over six minutes for a hyperlapse video lasting just eight seconds, and given how valuable battery life is on a drone, it's a pretty big investment in time. (But still totally worth it.)
SPEED DEMON
The Mavic 2 Pro is bigger and heavier than the original Mavic Pro -- arguably the only way in which the new drone is worse than the first. But even then, it's not a huge difference: It is noticeably bigger, but it also fits in DJI's existing Mavic Pro bag and sleeve.
In every other way, the Mavic 2 improves on the original. Flights lasted a few minutes longer, and it's significantly faster -- it cruised at 50km/h, versus 32km/h with the original Mavic Pro. That speed also meant I felt like the battery lasted longer than it did: I just felt like I got more done, because I was getting from place to place faster.
You know, forget the specs. You can really feel how much faster and more powerful the Mavic 2 Pro is. I love the Mavic Pro, but I can't remember the last time I flew it and had as much fun as I did with the Mavic 2 Pro. It's so fast, so snappy and so responsive that it's a joy to fly.
It also has DJI's OcuSync 2.0 technology, which means it should be able to hold a connection with the drone at longer distances. I wasn't able to test the maximum range, but I was surprised by how solid video transmission was with the Mavic 2 Pro. Hong Kong is full of wireless interference which, at times, severely limited my range with the original Mavic Pro. On the newer drone, I'd cruise through areas that used to cause me trouble without any difficulty.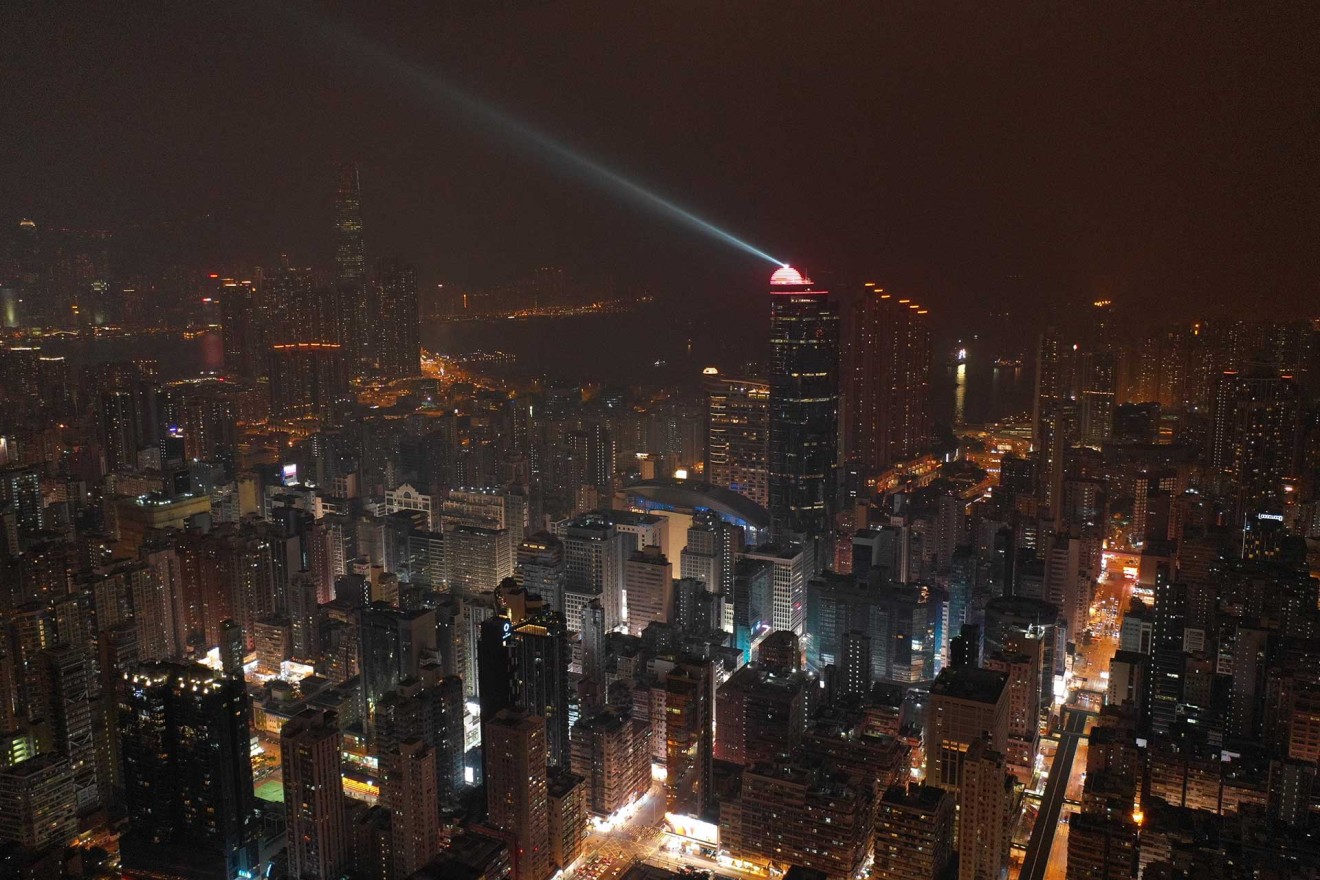 Along with OcuSync 2.0, there are a few minor changes to the remote. One of them is that the photo button now has two levels of "press", so you can half-press to focus the image before clicking down harder to actually take the picture -- just like a regular camera.
My favorite feature probably sounds even more minor and trivial, but I love it: Removable thumbsticks! The original Mavic Pro's thumbsticks weren't removable, which meant its sharp ridges kept getting caught on the inside of bags (or on my shirt). The Mavic 2 Pro copies the Mavic Air's remote in allowing you to unscrew the thumbsticks, tucking them inside the remote when not in use.
Another minor-but-welcome addition: The lens cap that locks the gimbal in place when not in use seems much more secure, and less fragile, than the original. It's a bit fiddly, but definitely better than the awkward two-piece solution before.
SENSORS EVERYWHERE
An array of new sensors -- the same sensors I switched off on my final, fatal flight -- are one of the most visible new features.
The previous Mavic Pro only had front-facing and downward-facing sensors, but the Mavic 2's body is littered with them, pointing in every direction.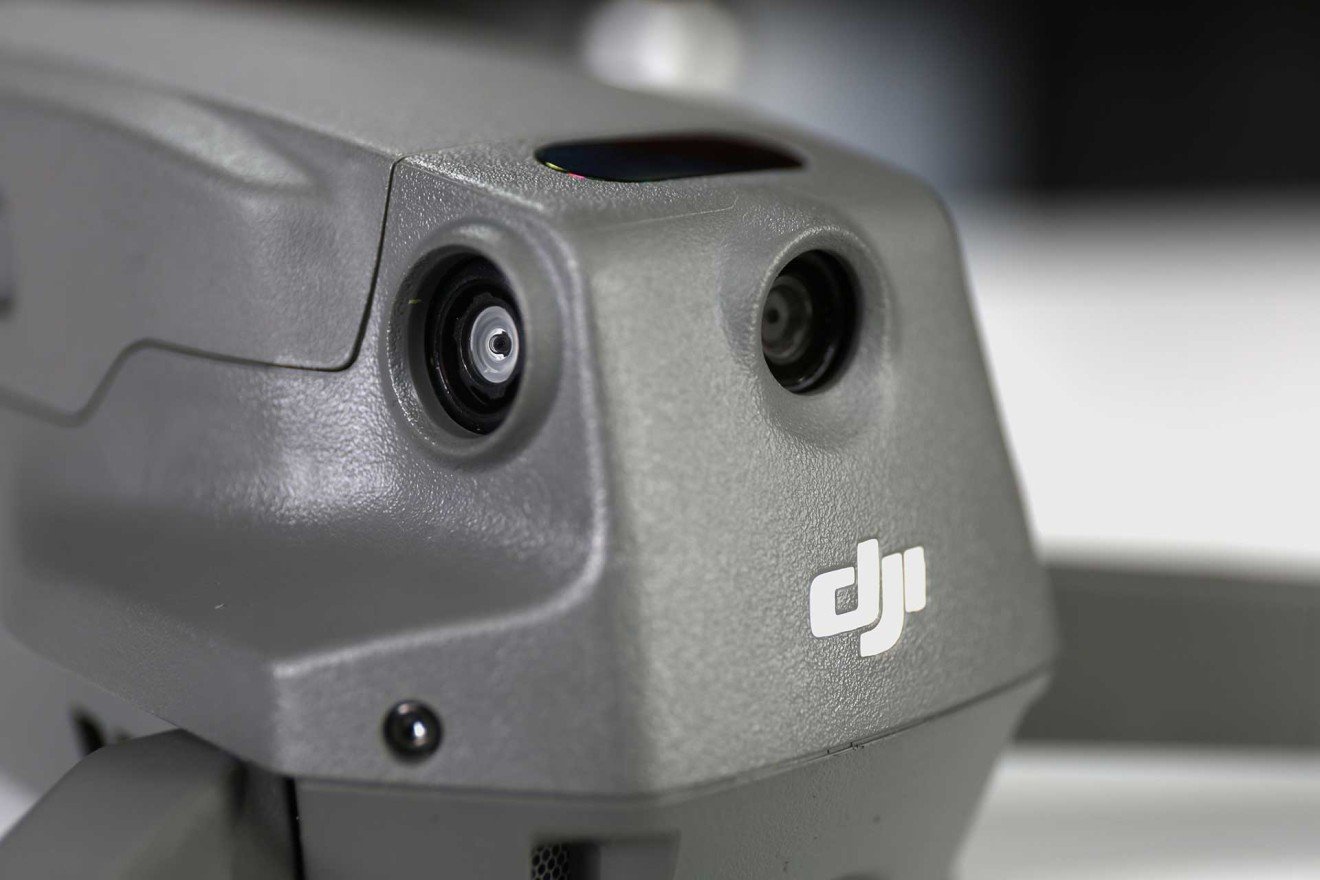 It works much the same as the previous drone, for better and for worse: It seems to accurately detect obstacles, flashing up a radar image showing how close you are and then stopping the drone automatically before it gets too close.
But like the first Mavic Pro, bright sunlight can sometimes confuse the front sensors. Twice it stopped suddenly in the air and hovered in place, claiming it did so to avoid an obstacle. None was visible, but it was something I'd experienced plenty of times before with my own Mavic Pro.
Another improvement: There's a bright light built into the underside of the drone, which automatically triggers when landing in darker conditions. It makes it much, much easier to get an accurate view of exactly where you're about to land the drone.
IS IT WORTH IT?
The biggest drawback to the new drone is the price. At almost US$1500, the Mavic 2 Pro is significantly more expensive than the original was when it was introduced.
It's a lot of money. But I do think it's worth it. The upgrades here are meaningful enough that you do get what you pay for.
Having said that, this isn't a drone for newcomers. The original Mavic Pro was pretty pricey, but with a dearth of other options -- and coming in at US$1000 -- it was just barely acceptable as a "first drone" for someone wanting to dabble in flying for the first time.

Now there are several cheaper options for people looking for an introduction to drones, like DJI's own Spark or my personal pick for newbies, the
Mavic Air
. The Mavic 2 Pro isn't for that crowd. (Well, unless you're very rich.)
Instead, I'd say it's a great upgrade drone, the logical next step after one of those entry-level drones. It's certainly an investment, but it's worth it if you want to get more serious about drone photography, or want to fly further and see more.
The original Mavic Pro introduced plenty of people to drones and aerial photography. The Mavic 2 Pro is the perfect sequel.