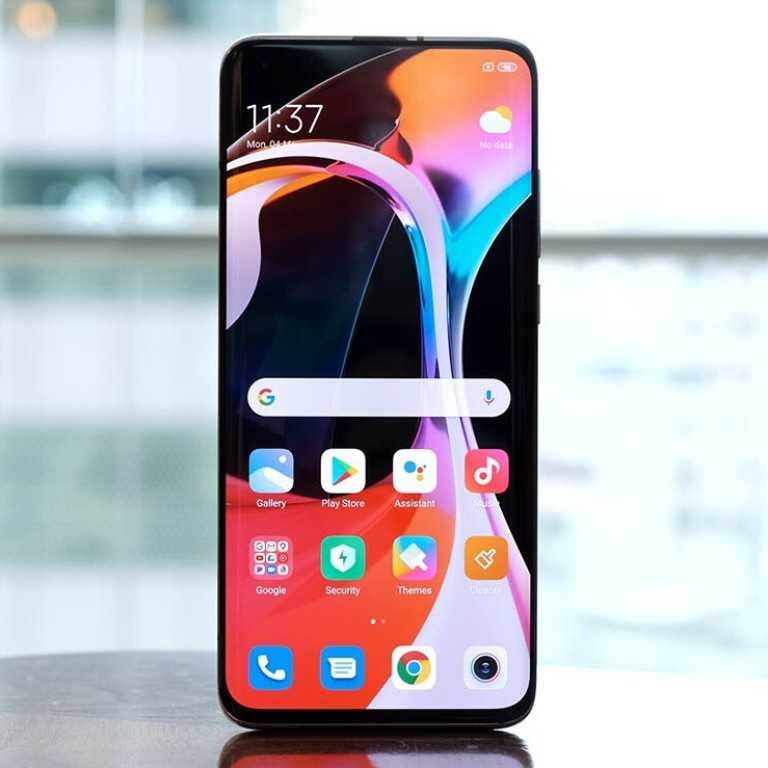 The Mi 10 Pro is Xiaomi's most powerful flagship yet
With a starting price above US$1,000, Xiaomi is looking to challenge Samsung's Galaxy S20 line
The Mi 10 Pro is Xiaomi's most expensive Mi phone to date and the company's latest flagship smartphone. The €999 (US$1,125) price tag gets you pretty much what you'd expect from a high-end mobile device in 2020.
It's all there: A Qualcomm Snapdragon 865 chipset, a large 4,500mAh battery, a 108-megapixel camera that shoots 8K video, and a high-refresh display -- albeit at 90Hz instead of 120Hz, as has become increasingly common.
But is all of this worth a price that approaches premium brands like Apple and Samsung? Here are some of the pros and cons of going with the Mi 10 Pro.
Beautiful Screen
The Mi 10 Pro has a 6.67-inch curved Super AMOLED display with 1080p resolution and a 90Hz refresh rate. It's as good as any display I've seen in a phone, and it's great for watching videos.
With the enhanced color gamut setting turned on, you'll get deep blacks and vibrant colors. The ultra-narrow bezels also help to deliver a more immersive full-screen experience than many other phones.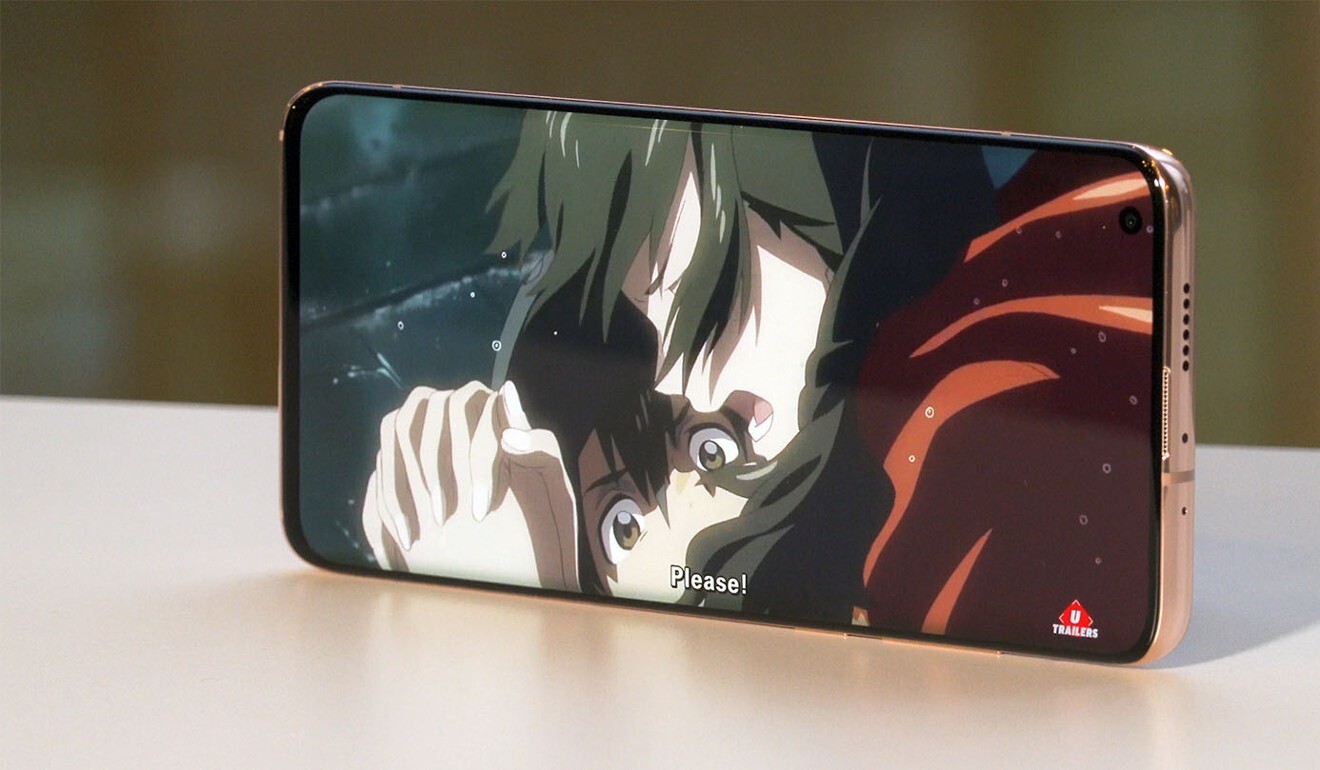 Since I'm not a fan of notch cutouts for selfie cameras, I was happy to see the Mi 10 Pro doesn't have one. But it does go with a hole-punch design, putting the camera in the top-left corner of the screen. I did find this a bit distracting when watching full-screen videos, but I otherwise didn't notice it as much when doing day-to-day stuff like scrolling through news feeds.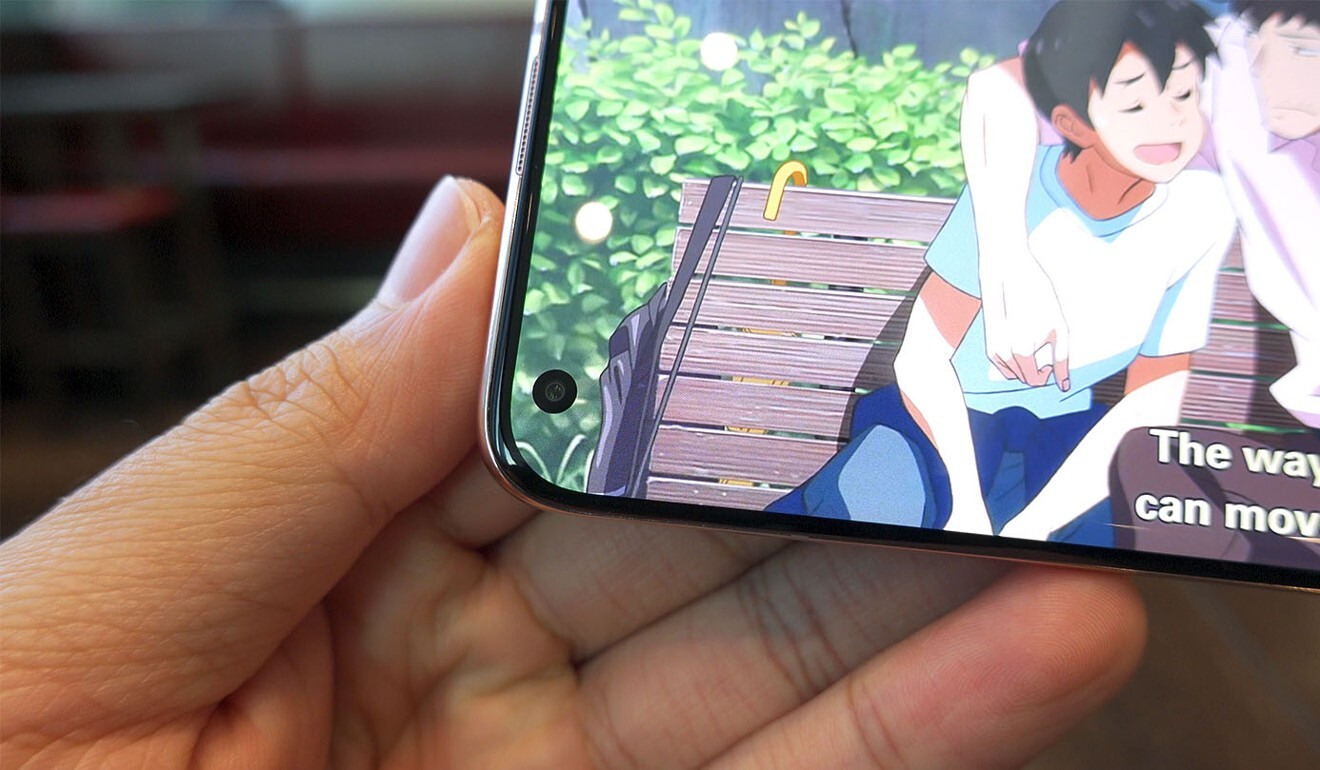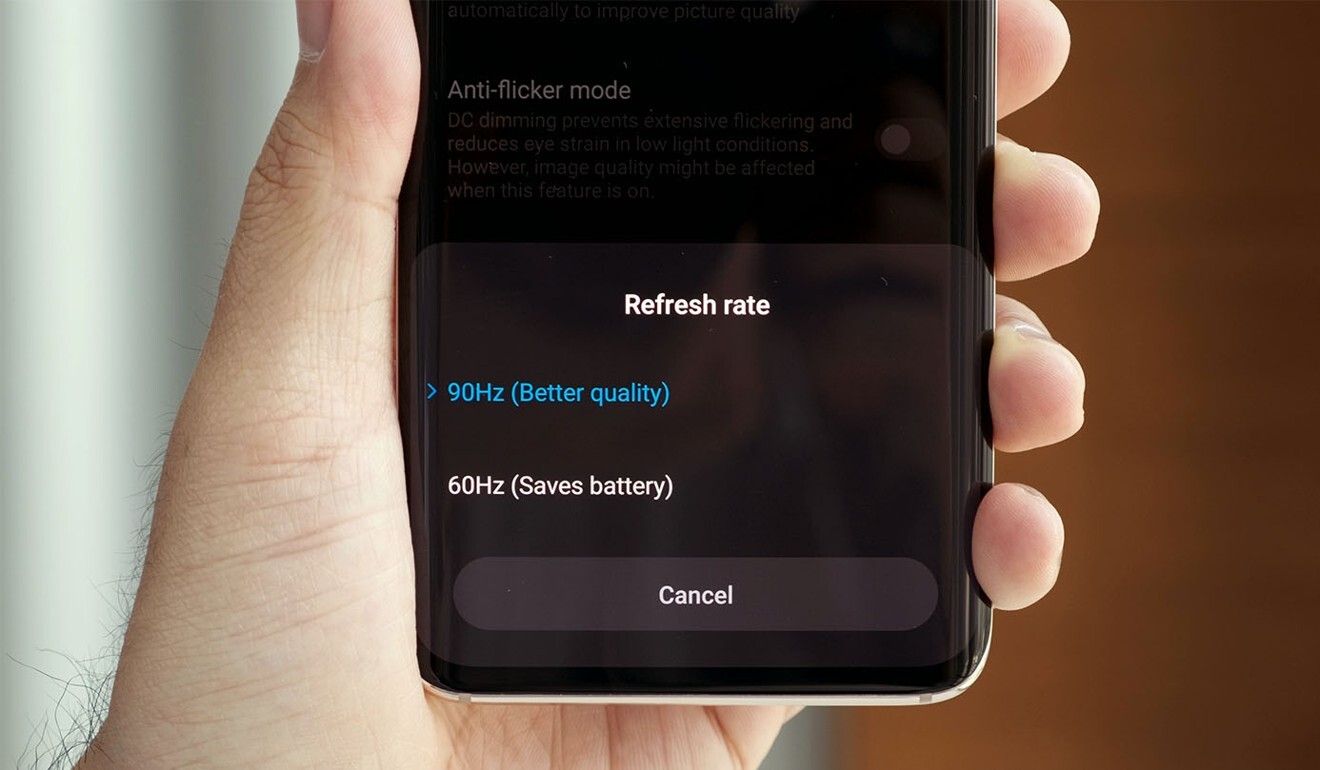 While the phone doesn't have a 120Hz display like many 2020 flagships such as Samsung's Galaxy S20 phones, this 90Hz display is still a great step up over most smartphones.
Anyone trading up from a 60Hz display should find the Mi 10 Pro offers a noticeably smoother experience. The step up from 90Hz to 120Hz, on the other hand, isn't as dramatic, so you should feel like you're missing much there. There's also only a slight difference in sharpness between this phone's 1080p display and the 1440p resolution offered by some other flagships.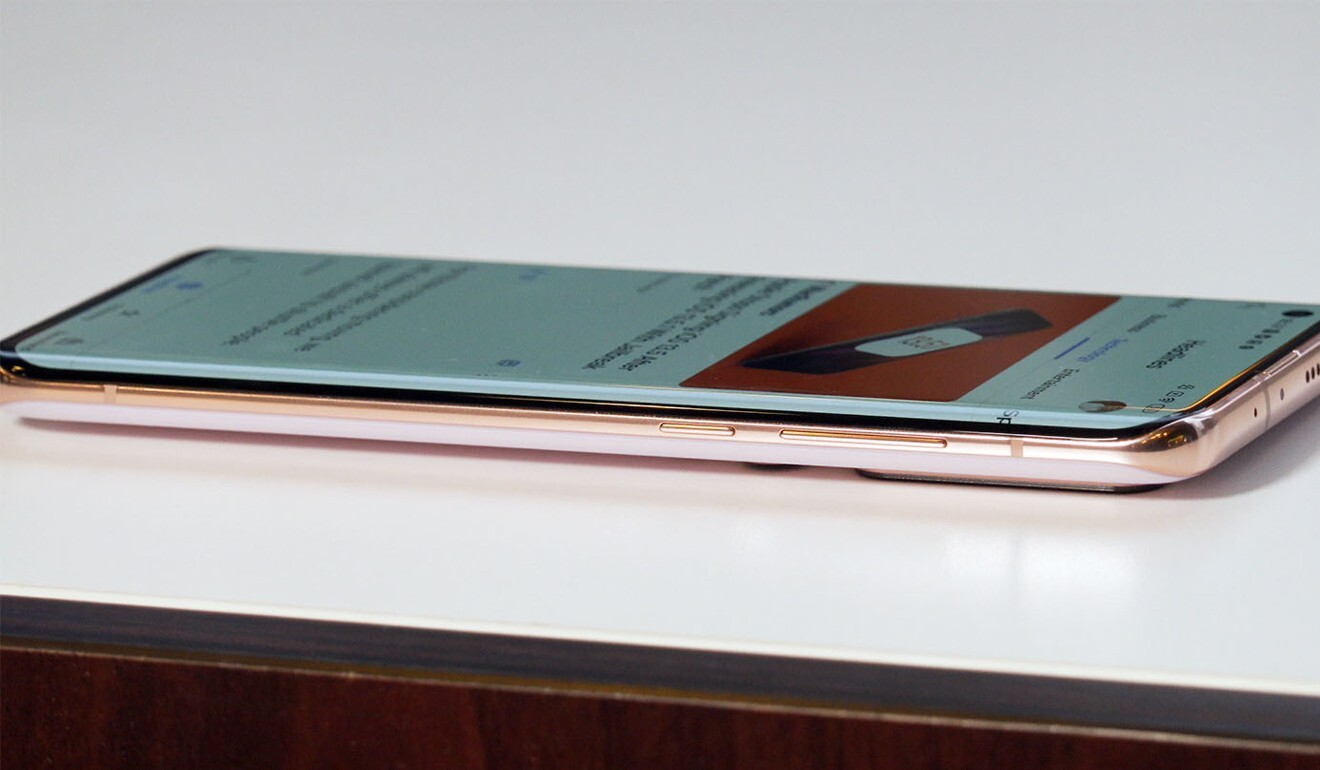 If you're not a fan of curved edges, though, the Mi 10 Pro might not be for you. Many have complained about mistaken touches from the screen, but I didn't have this issue with the Mi 10 Pro. I did, however, notice a slight vignette effect on light backgrounds.
Too big and heavy
Sometimes it's difficult to decide between a small or large smartphone. I like smaller phones for their portability and the fact that they're easier to use with one hand. But I prefer bigger phones for their more immersive screens and larger batteries.
The Mi 10 Pro has a nice, large screen for that immersive experience, but you're going to notice its heft. For me, the phone is just too big and heavy.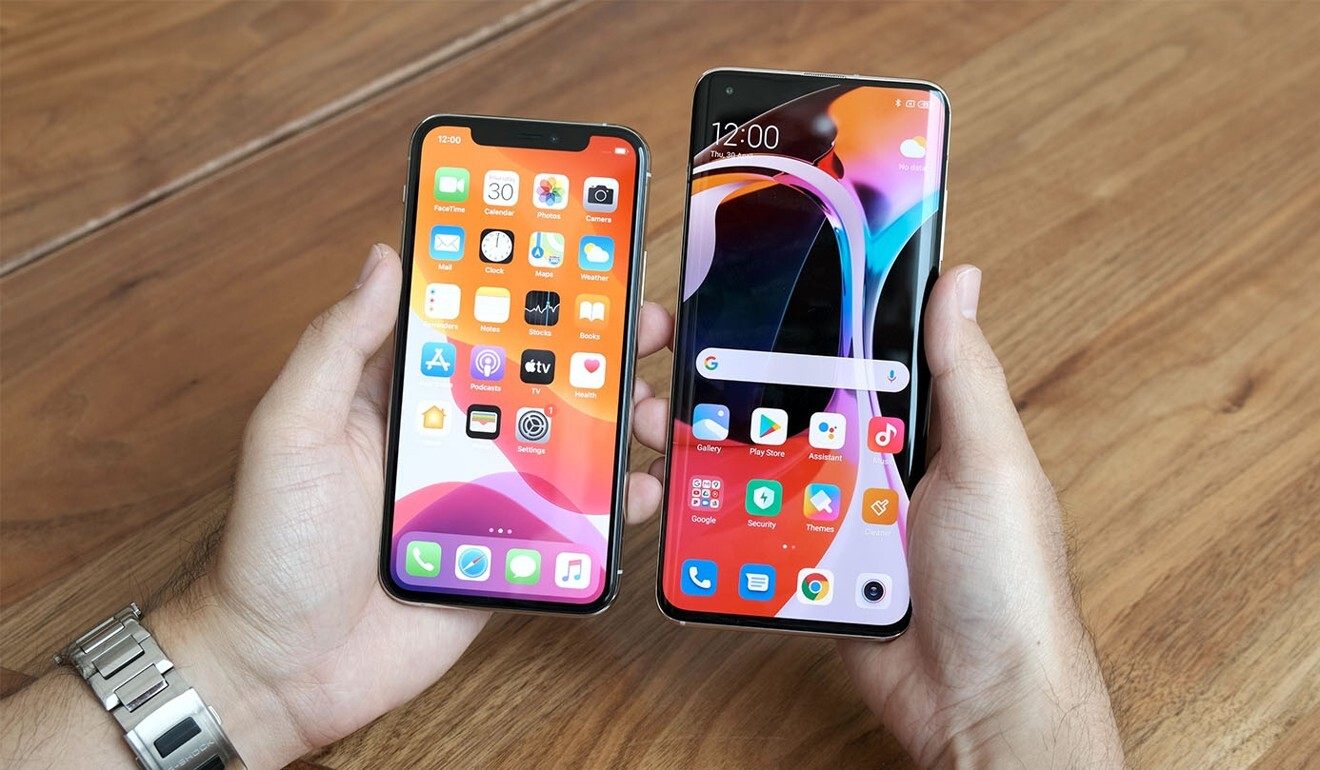 The biggest issue seems to be that the Mi 10 Pro isn't very well-balanced. The massive camera array makes the phone feel top-heavy, and that matters a lot when you're using the phone for long periods of time. And the phone is so big that I often found myself having to use two hands to hold it.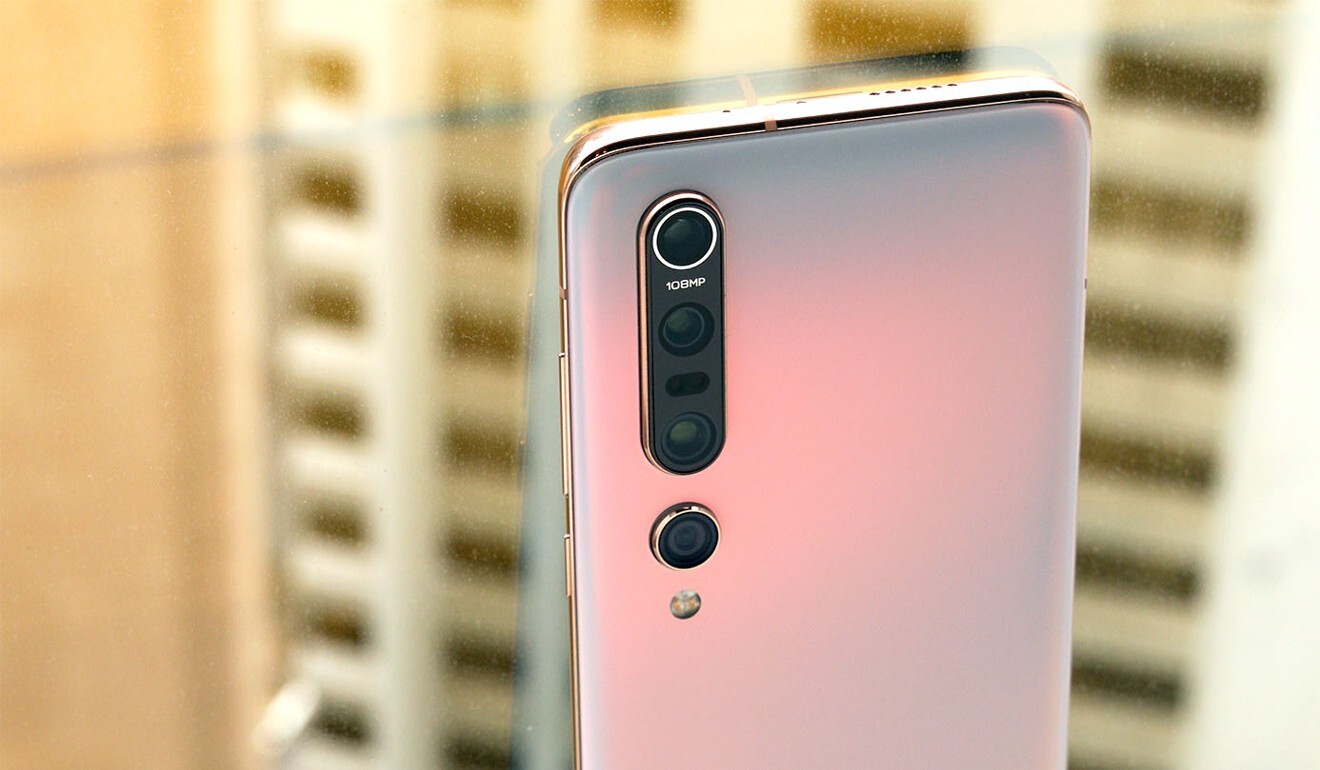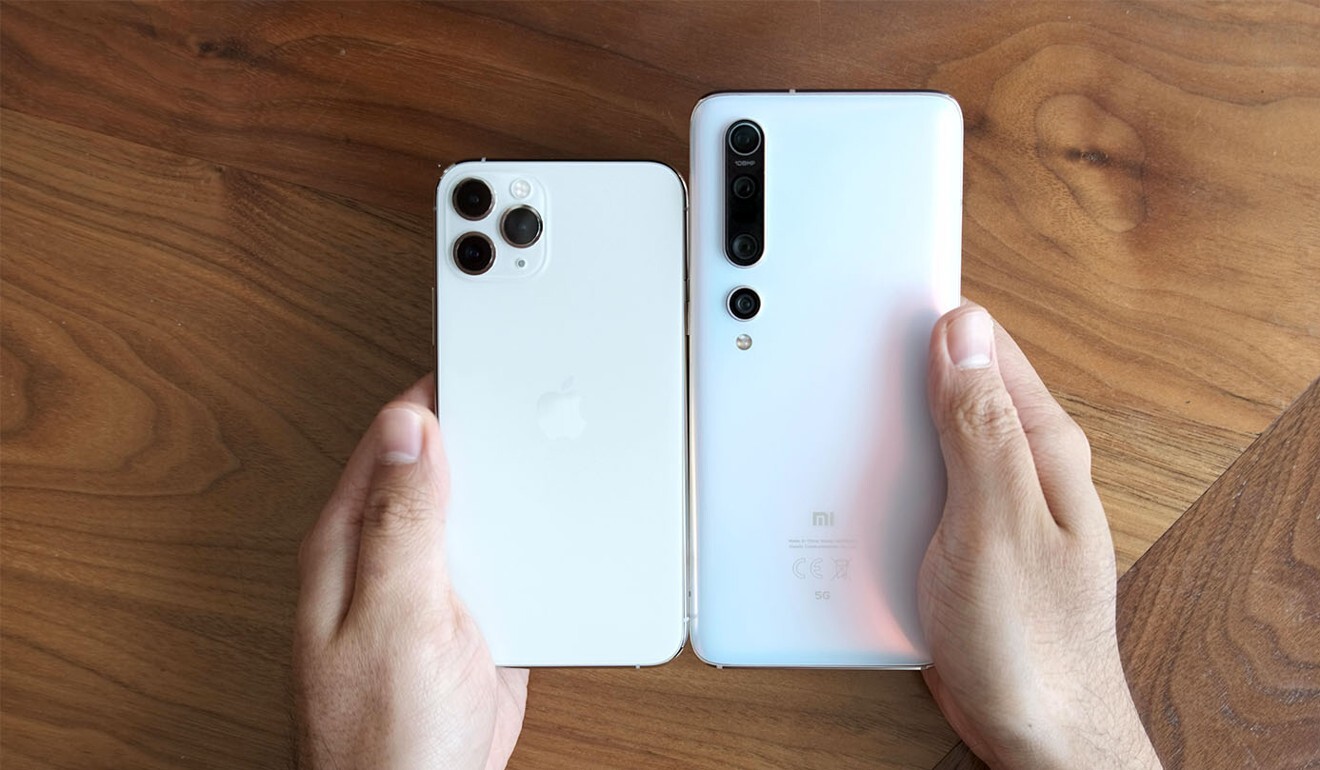 On the bright side, the matte finish on the back of the phone is pretty nice. This textured finish on the glass also helps make the phone less slippery in the hand compared with some other devices with glass backs.
The review unit I got is the Alpine White color, similar to Sasmung's Aura Glow. The material has shades of pink, blue and gold that look different depending on how the light hits it, making the device look somewhat mesmerizing.
Smooth Software
Like all other Xiaomi phones, the Mi 10 Pro runs the company's custom version of Android called MIUI. Out of the box, this phone is running MIUI 11, which is based on Android 10.
This version of MIUI is a significant improvement over previous versions. It feels less bloated and has snappy animations. But the phone still comes with bloatware and doesn't include an app drawer, things stock Android fans probably won't appreciate.
The app switcher is also different from other Android phones. You still swipe up to the bottom to get to it, but MIUI has you scroll down vertically through the different apps.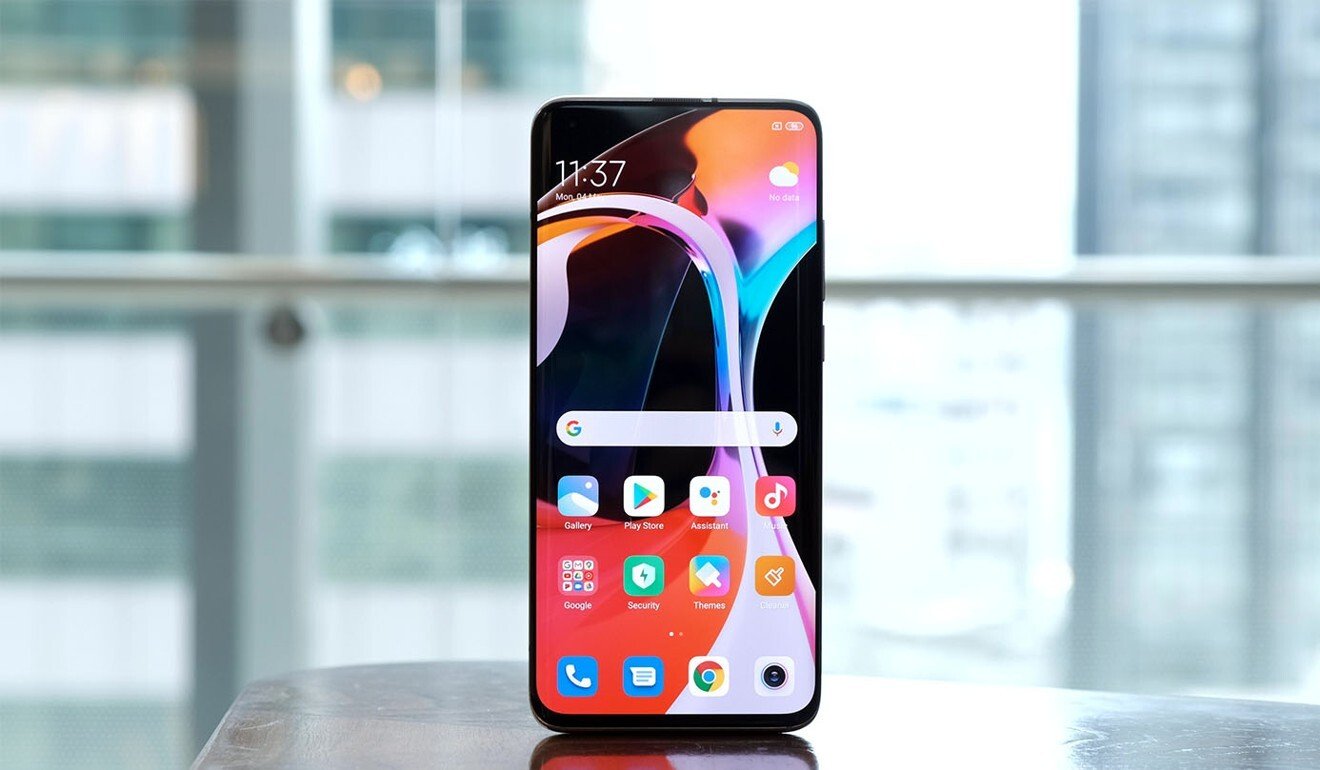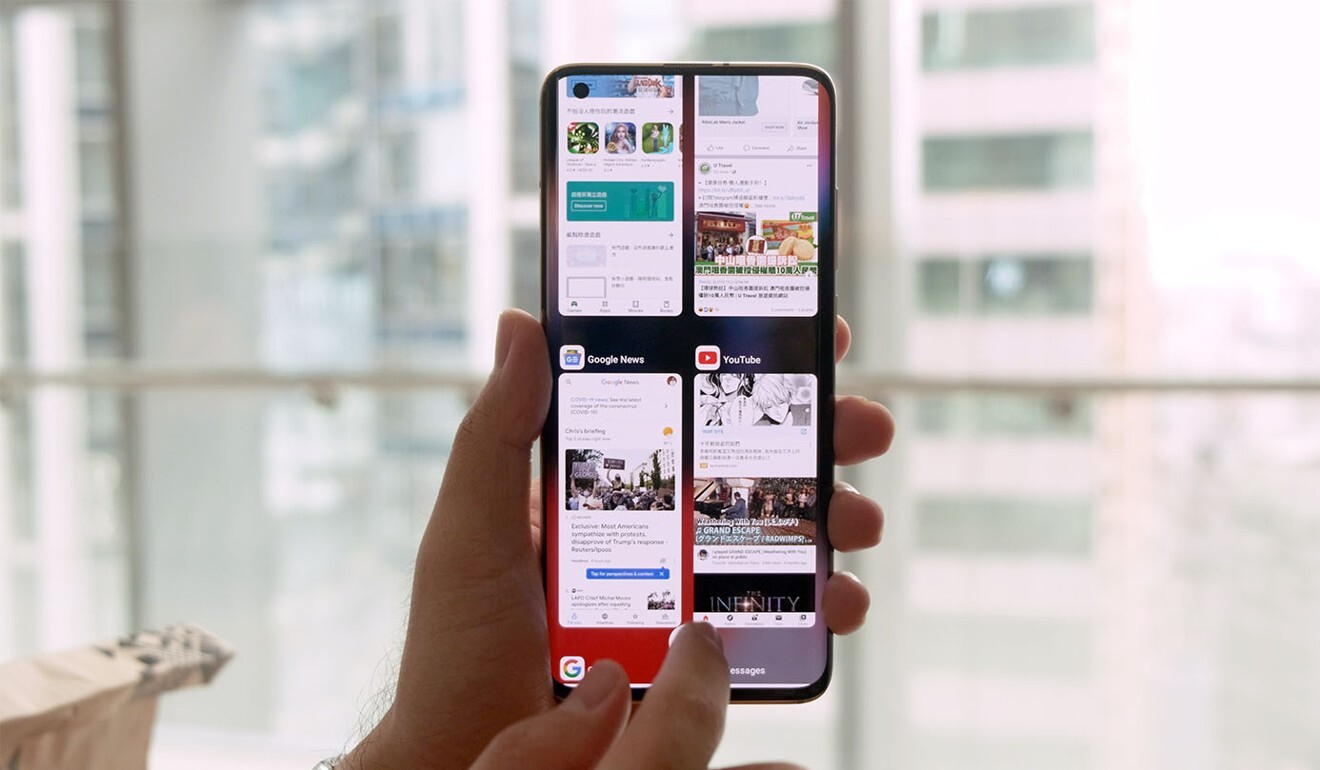 As a Pixel 4 owner, I personally really enjoy the bloat-free Android experience. But the Mi 10 Pro comes with Xiaomi's own Theme and Cleaners apps preinstalled. Some third-party apps come on the phone, too, including Trip.com and Booking.com. These are things I don't need or want, so I had to take the time to uninstall these apps.
Fortunately, unlike Huawei phones, the international Mi 10 Pro comes with the Google apps you actually want to use. So you don't need to worry about side-loading Google Play.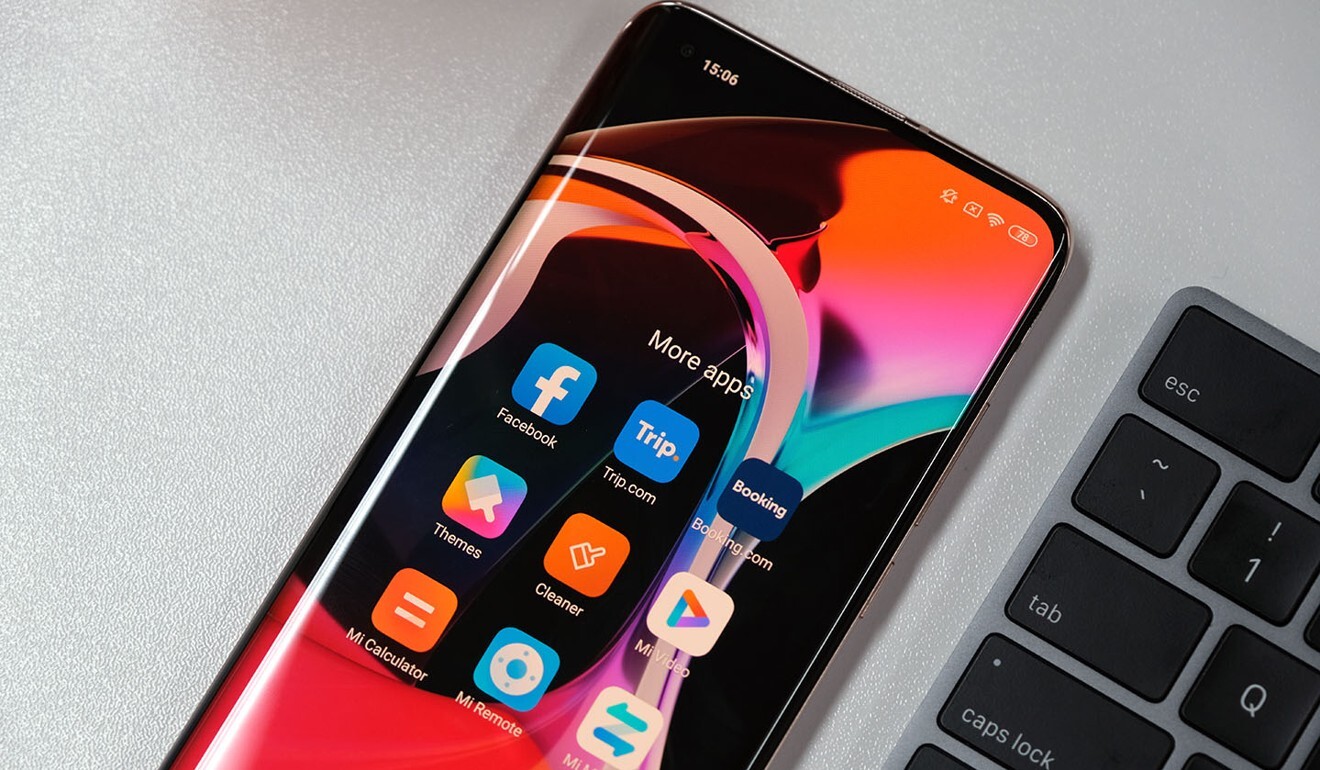 One nice thing about MIUI, though, is that it offers plenty of customization options. I especially appreciated being able to change the clock theme shown on the always-on display and the screen responsiveness for accidental touches.
An additional setting called Game Turbo allows for even more control, letting you set different touch sensitivity and responsiveness settings for different games. It also optimizes the phone's performance for gaming.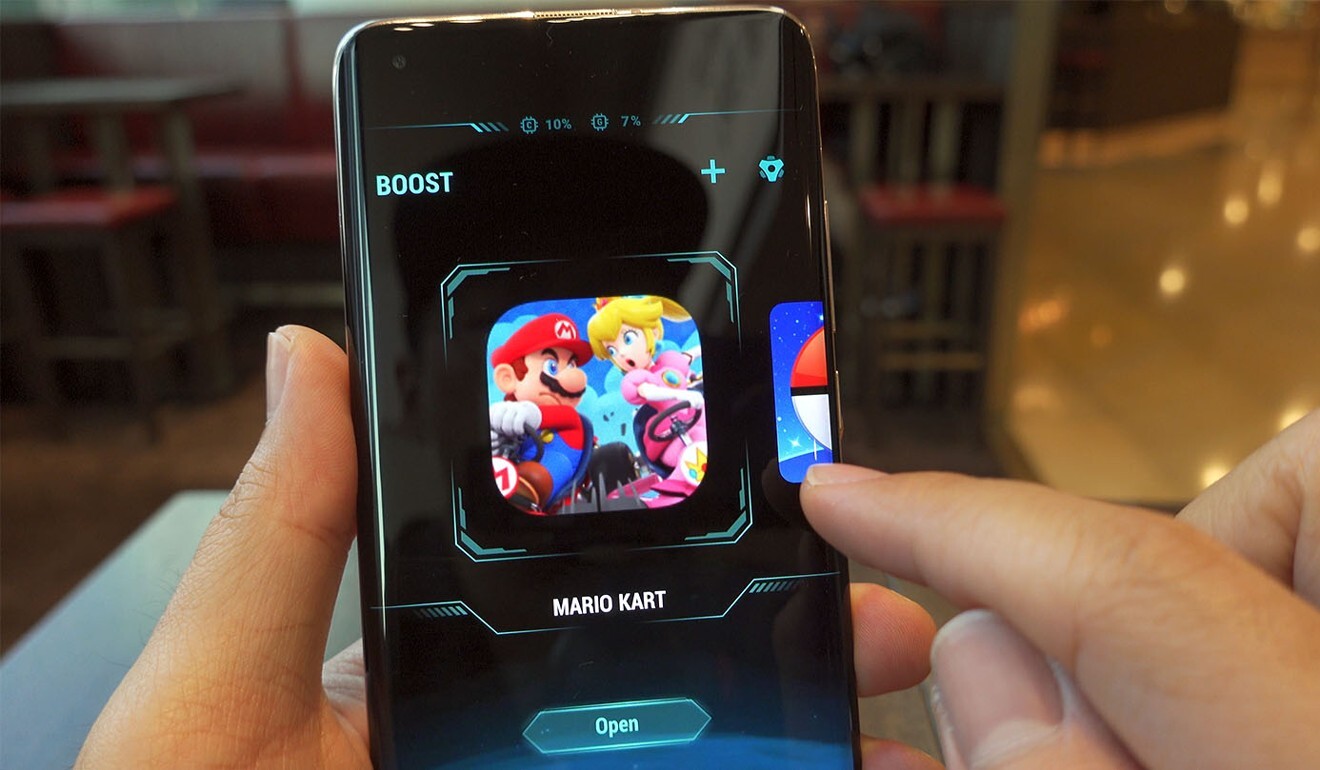 But the biggest problem for MIUI is that you don't get regular security updates, which is perhaps the biggest advantage of using stock Android. With Pixel phones, updates arrive quickly: I already have the June security update on my Pixel 4. Other companies need time to modify updates for each handset, so the Mi 10 Pro only just recently got the March security update.
This isn't likely to leave users feeling secure. And it looks like Xiaomi might not even be releasing security updates every month, which some competitors like OnePlus still manage to do.
Impressive 5x zoom
Camera zoom has become a big deal for new Android flagships. Many companies are touting 30x or even 100x zoom. These options don't interest me, as the
quality degrades too much
at extreme zoom levels.
But the good news for the Mi 10 Pro is that it offers 5x and 10x hybrid zoom options. And the 5x photos look really nice.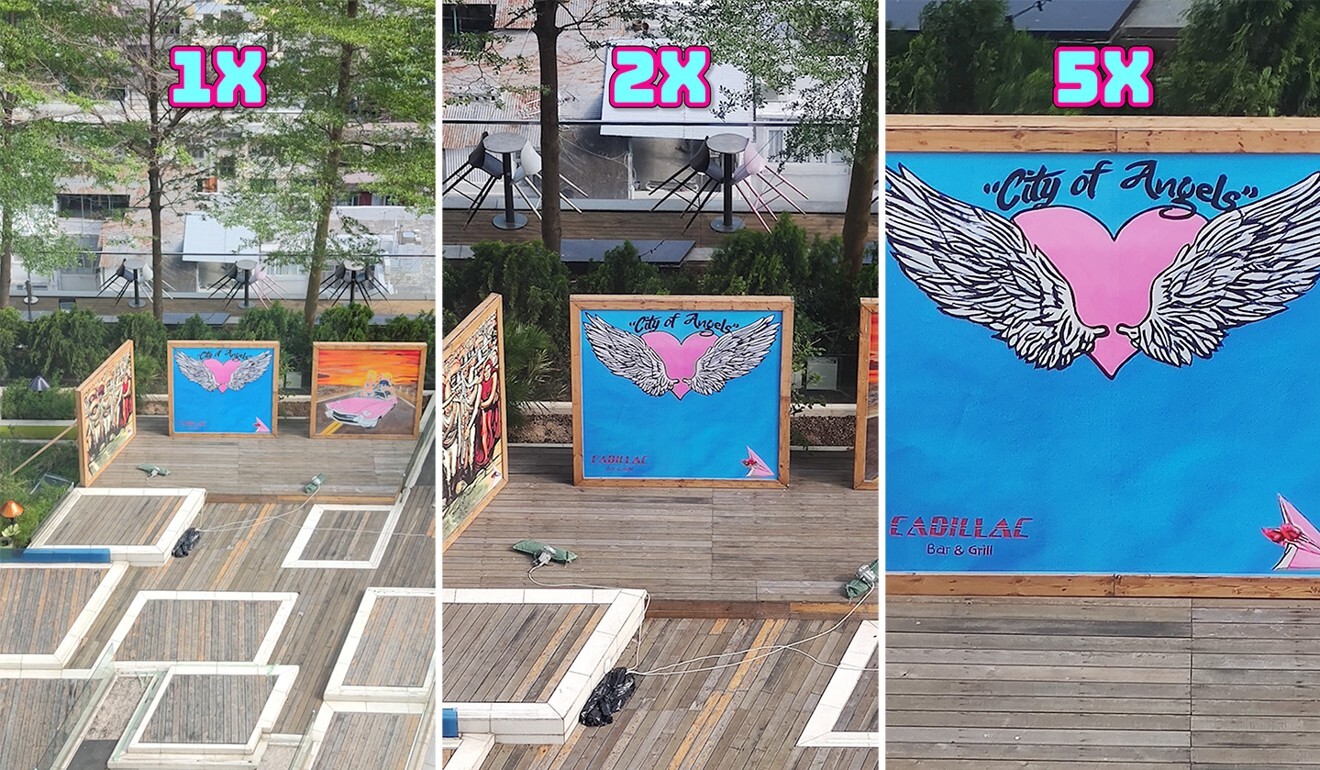 The 5x hybrid zoom on the Mi 10 Pro looks fantastic. To the naked eye, it looks as sharp and clear as 2x optical zoom. This means you can get much closer shots without sacrificing detail.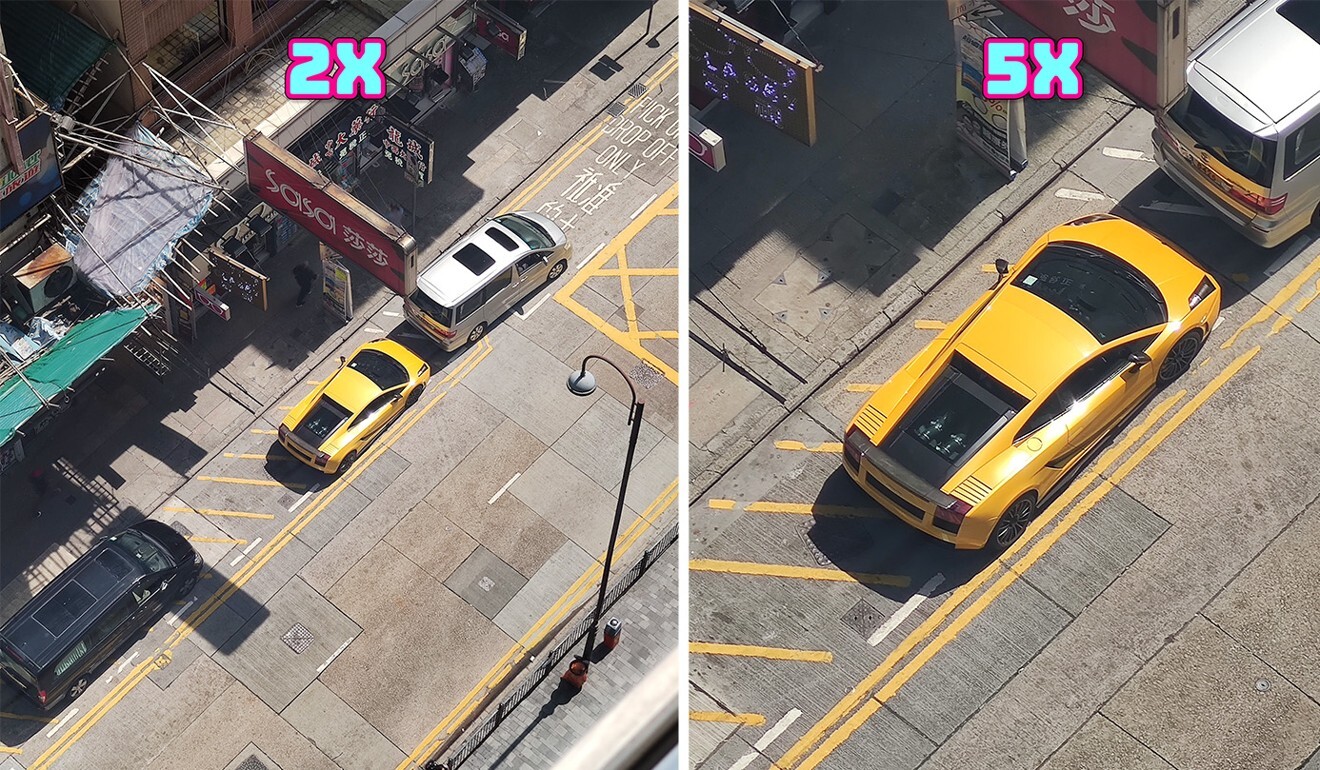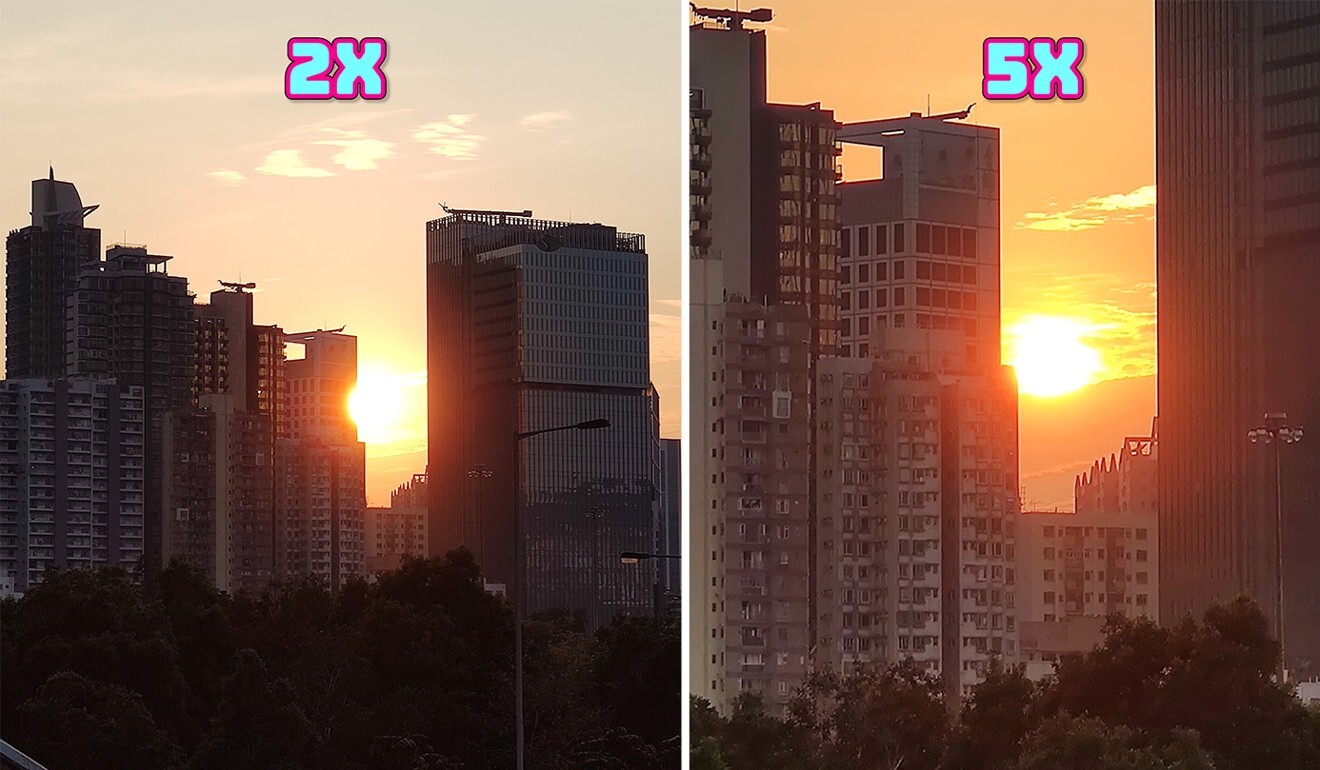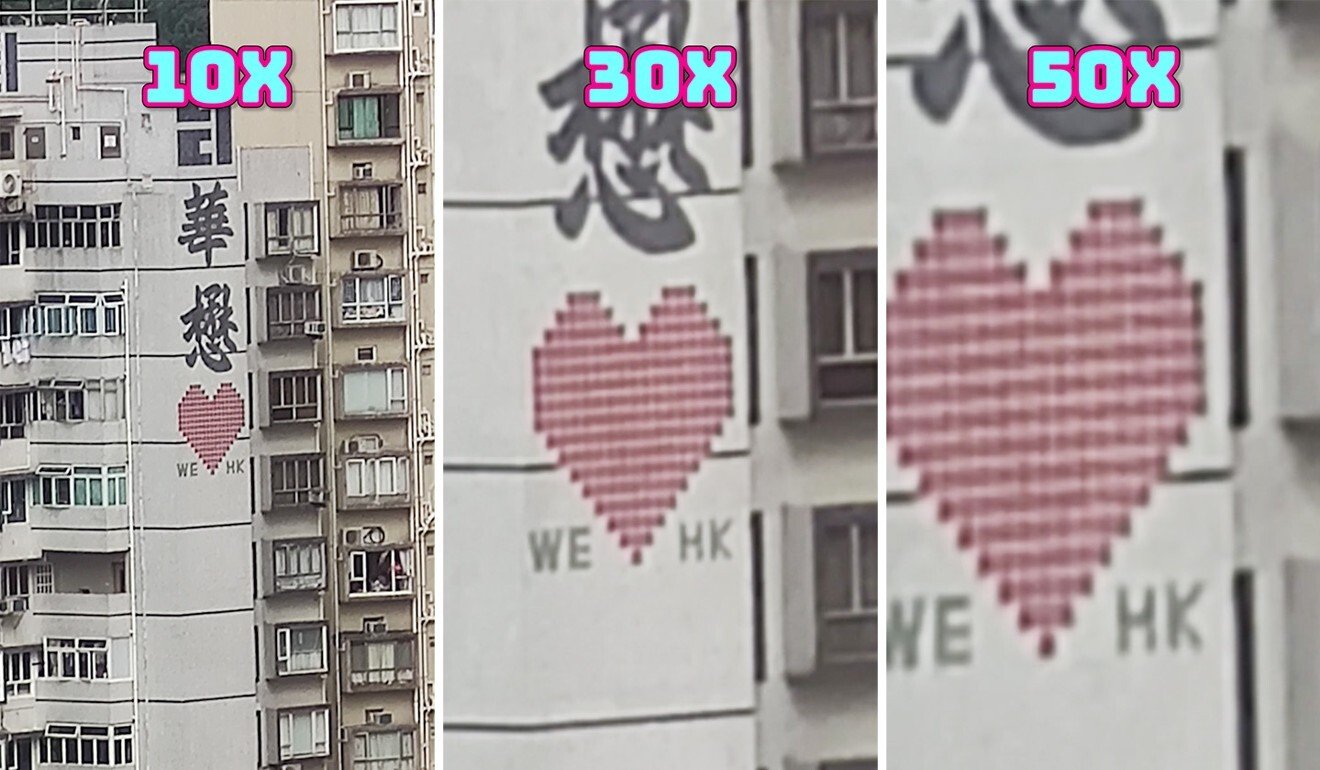 The Mi 10 Pro will actually let you zoom up to 50x, but by that point, shots are very blurry. It's difficult to keep the phone steady and the subject in frame when you're zoomed in that far. Images at 10x are still acceptable, but anything beyond that isn't worth it.
108 megapixels and 8K video
The Mi 10 Pro can shoot 108-megapixel photos and 8K video, but that won't automatically give you better photos and videos. However, it does afford you some more flexibility in the way you crop high-resolution images. For example, take a look at how the picture below that was cropped from the original 108-megapixel photo.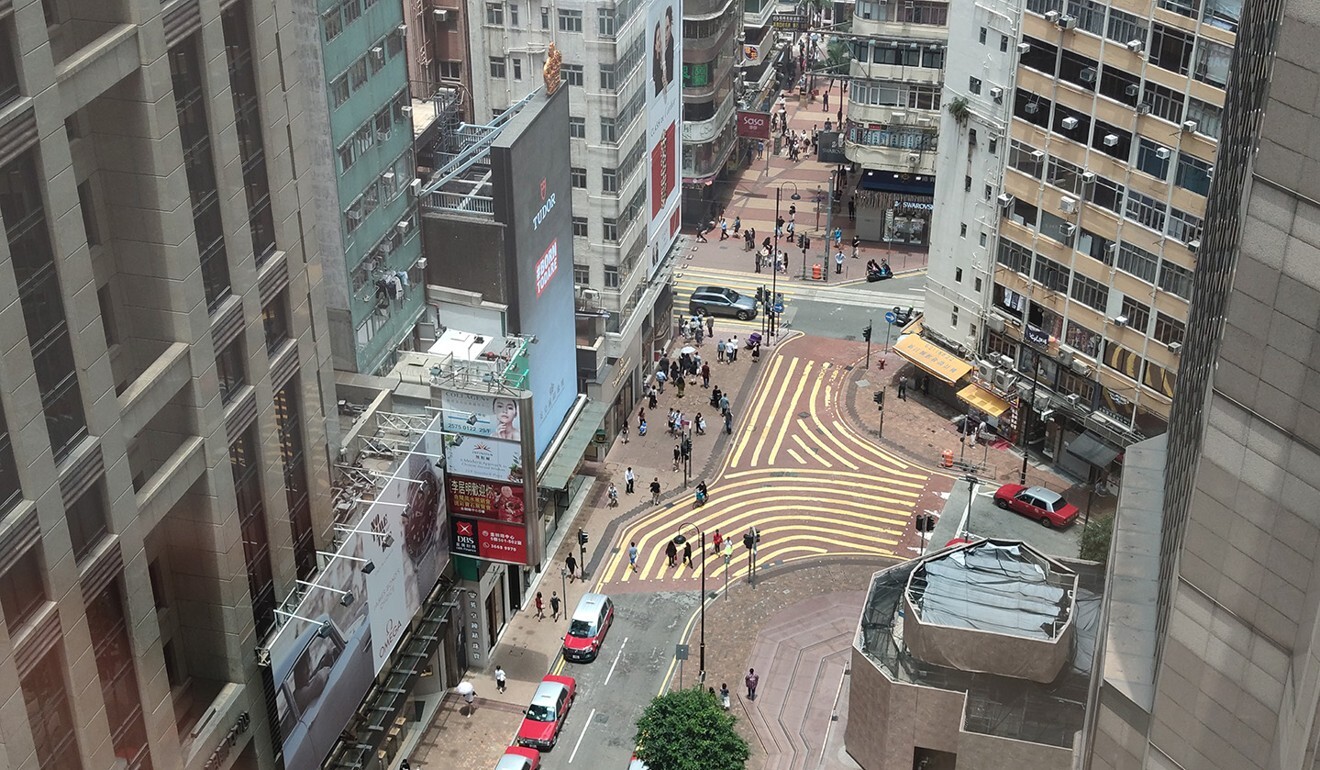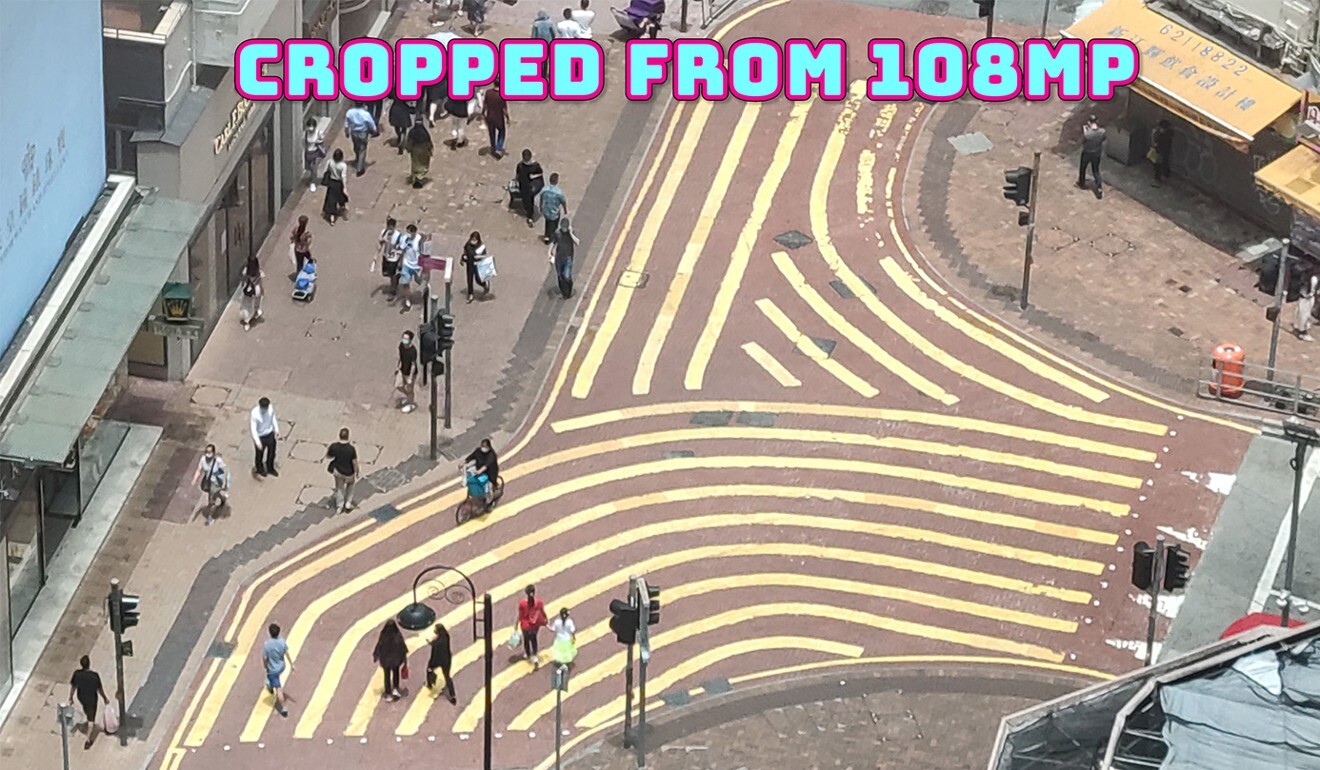 With 108 megapixels to work with, I can crop an image and still have a high-resolution photo. This also applies to 8K video. You can crop and zoom-in on the video and still keep it at 4K resolution. You can also extract 33-megapixel photos from an 8K video. This can be useful if you want to capture the best moment of a video by saving a specific frame as an image.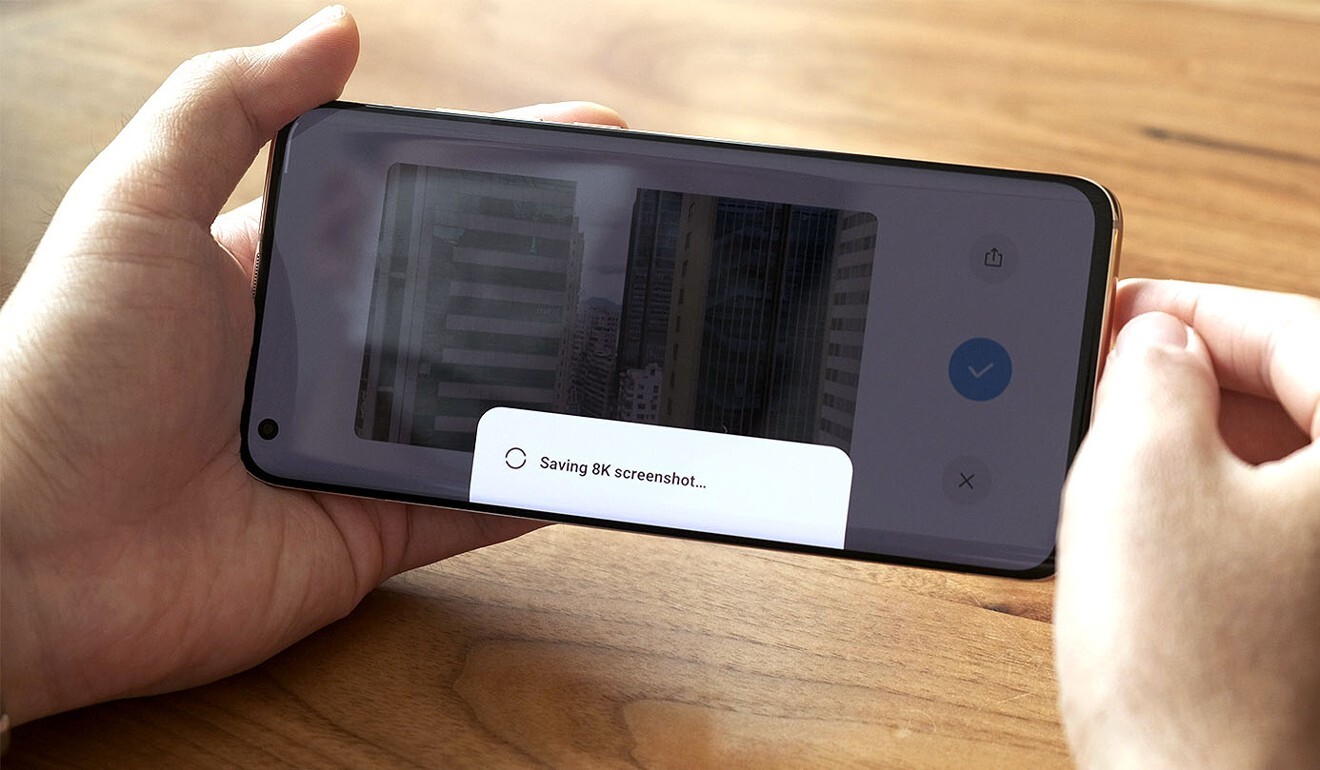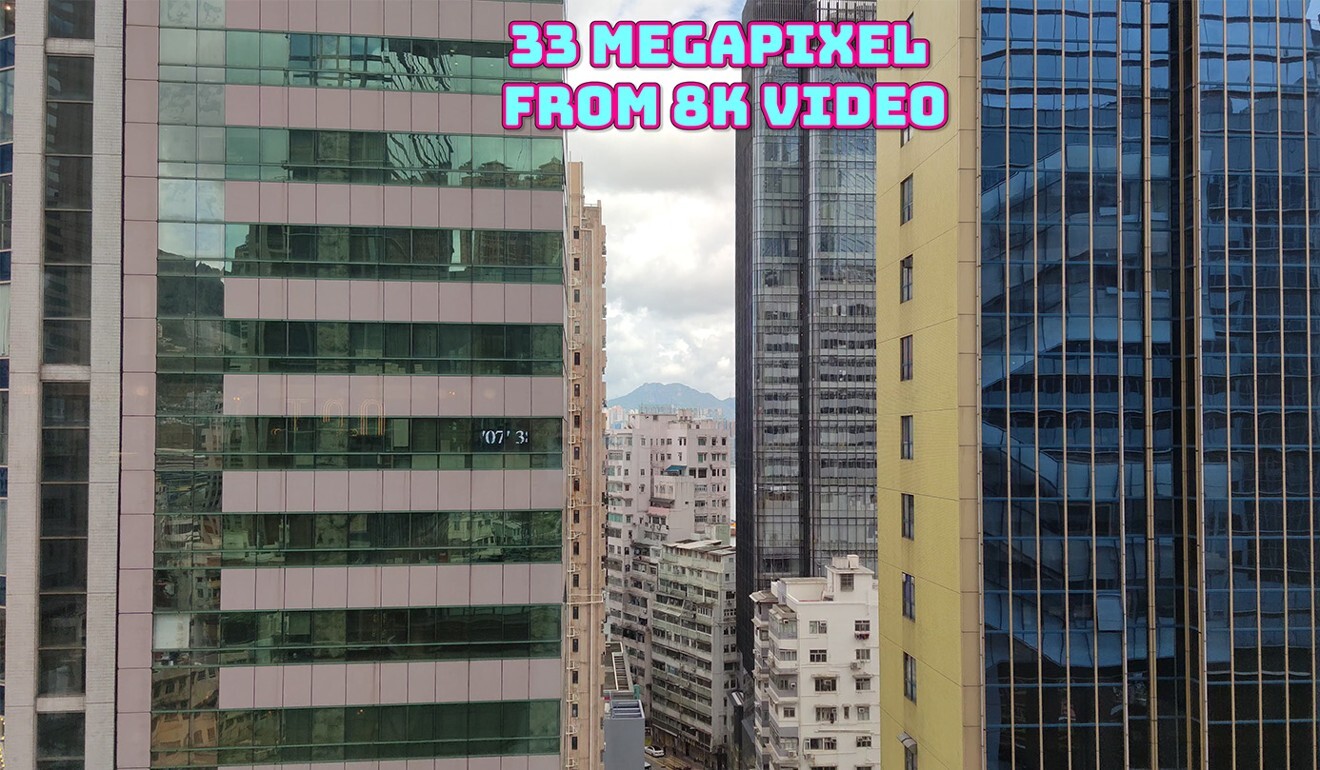 The downside of always shooting at maximum resolution, though, is that you can easily fill up the phone's storage. The average size of a 108-megapixel photo is 20MB, which is three to four times larger than the average 12-megapixel photo. And 8K video will take up a lot more space, using about 800MB for each minute. That's about twice as large as 4K video.
Night mode doesn't work
While the camera on the Mi 10 Pro is clearly doing some things right, it falls short when it comes to night photography. The results in night mode don't look great, which is disappointing for what's supposed to be a high-end flagship device.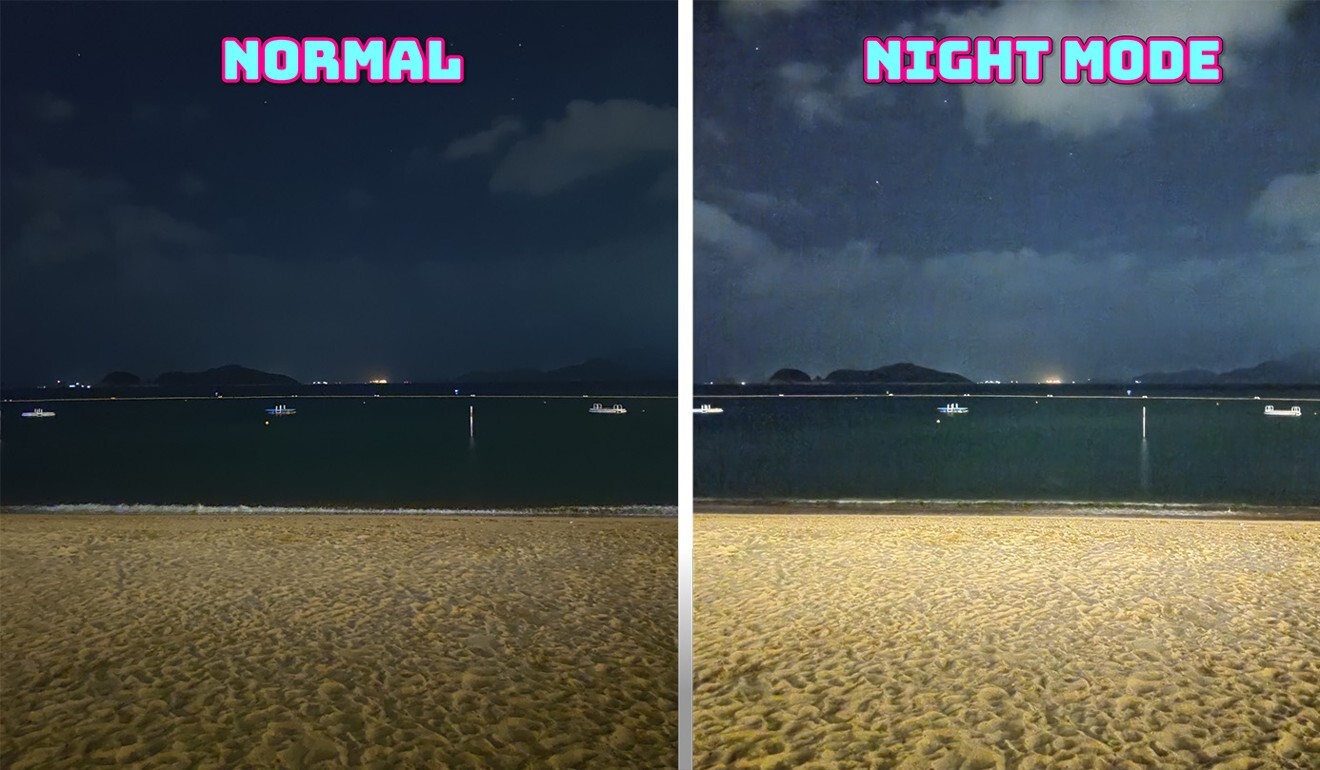 When you turn on night mode, it will give you brighter photos as you expect. But the shots also lack detail and have visible noise. Most of the time, I prefer just leaving night mode off to keep the night ambience with good detail.
The difference in color accuracy and detail is especially stark when you compare Xiaomi's night mode with the one on the iPhone 11 Pro.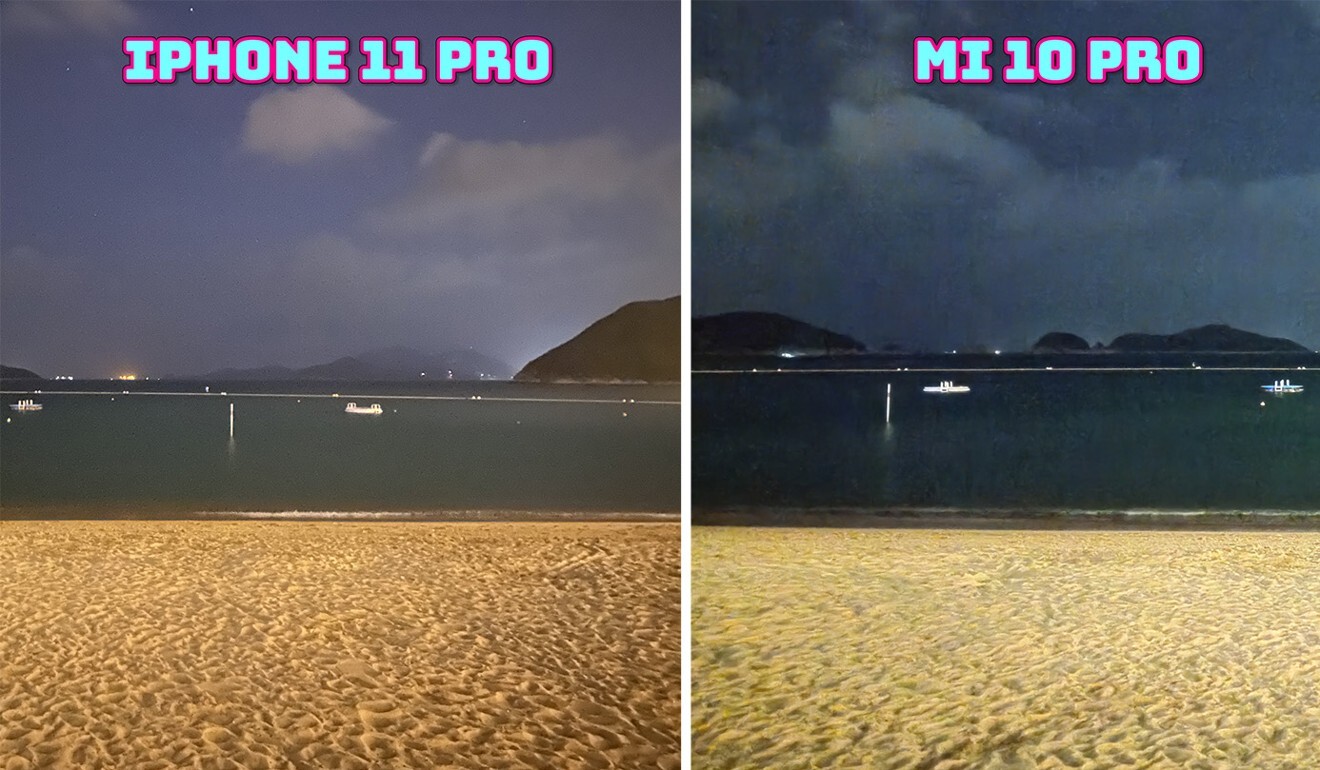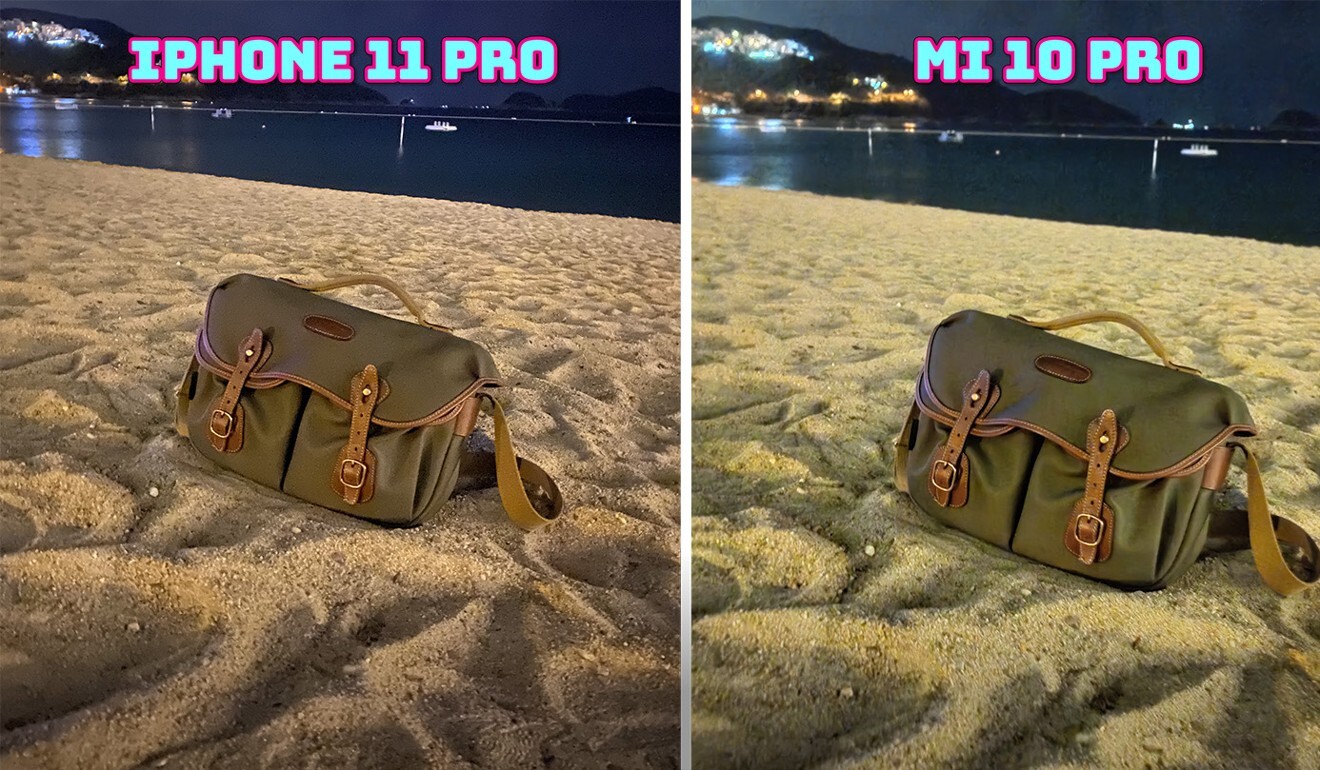 I recommend just avoiding night mode if you get the Mi 10 Pro. If you really need a phone that takes superb low-light shots, you should go with an iPhone 11 Pro or Google Pixel 4.
Shooting Macro
You might not get a lot of use out of the macro mode, but I consider it a nice bonus feature. This mode uses the ultra wide-angle lens to take super close-up shots. Focusing on an object right in front of the lens is much easier in this mode for good effect.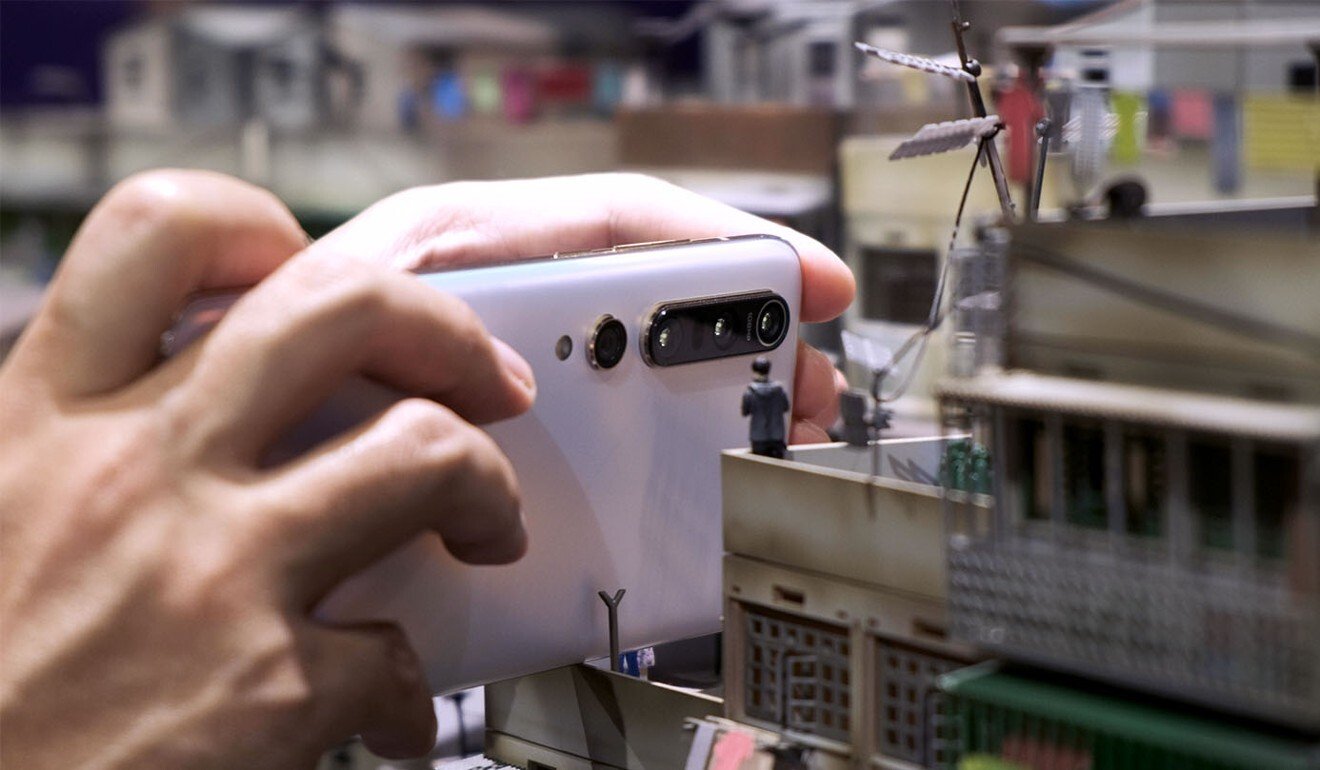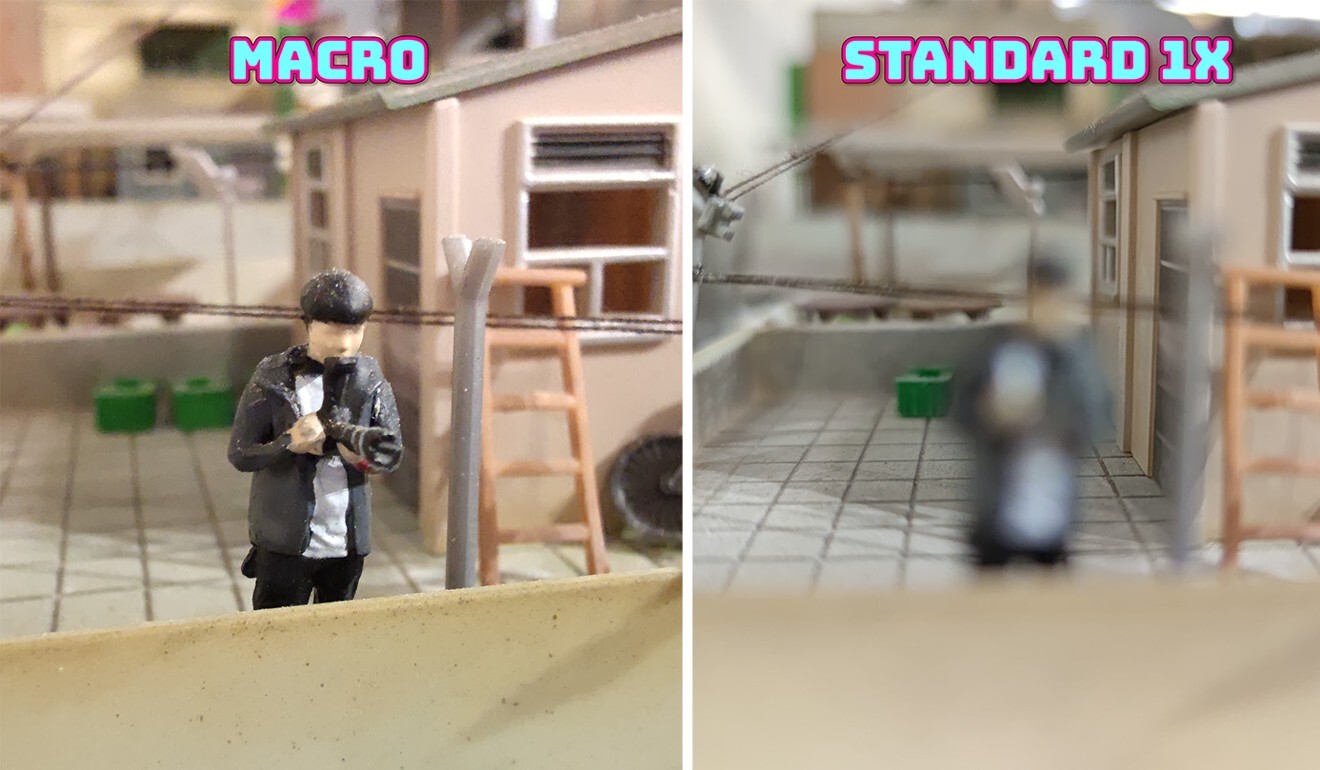 Great stereo speakers
I rarely use the built-in speakers on my smartphones, but the ones on the Mi 10 Pro were a pleasant surprise. The phone has top-firing and bottom-firing speakers for stereo sound. The combination works well, and they sound good even though they're not front-facing speakers.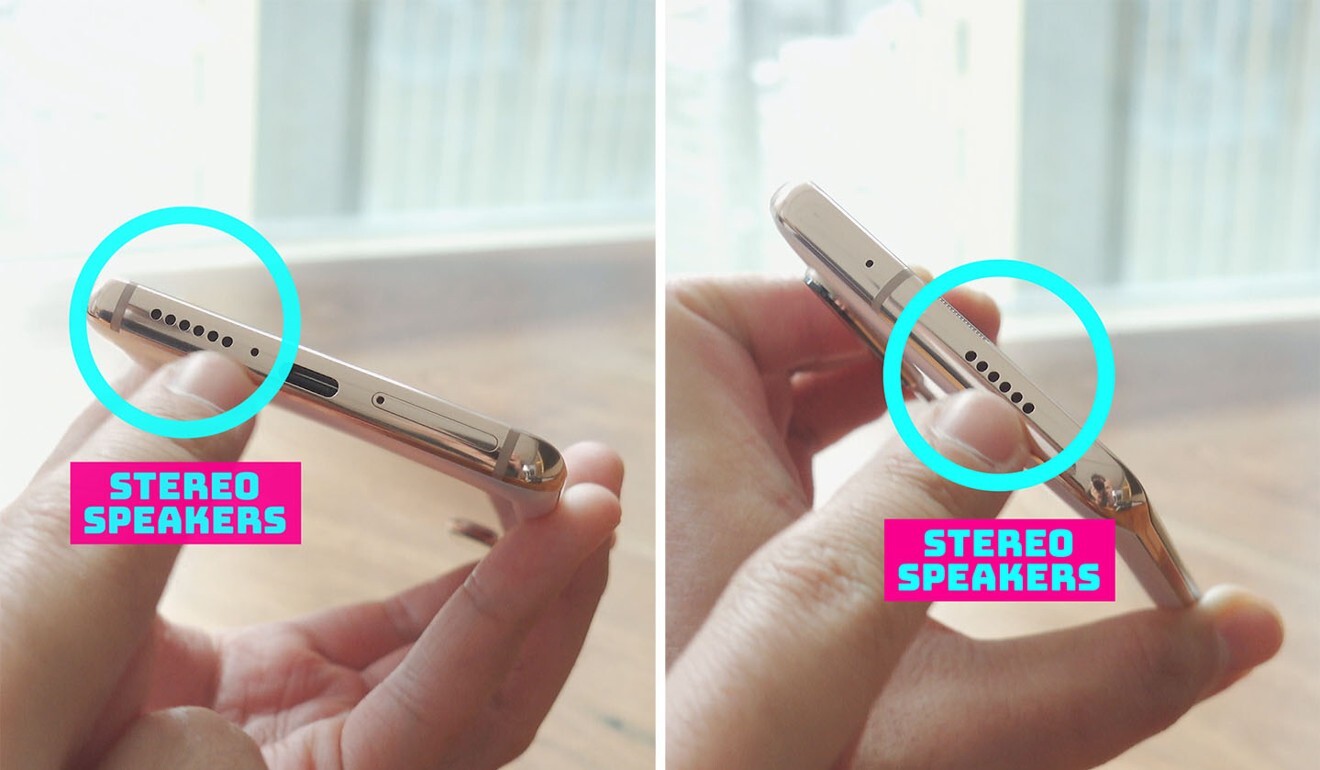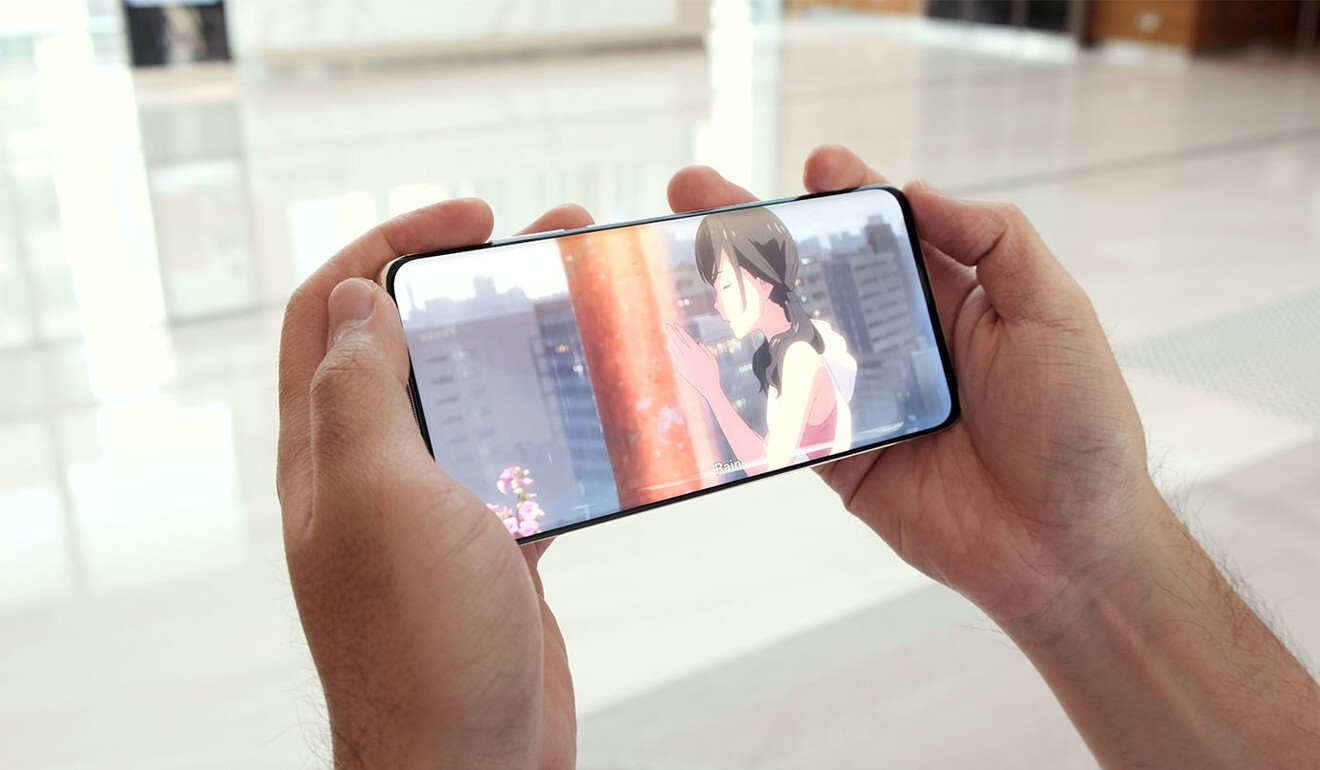 I even think the speakers sound good compared to the ones on the iPhone 11 Pro, offering richer, cleaner and clearer sound. The iPhone 11 Pro speakers are louder, but the audio sometimes sounds washed at higher volume.
All-day battery life
The Mi 10 Pro also has another big perk: The best battery life I've seen in an Android flagship phone this year. The phone's massive 4,500mAh battery is on par with what you get with the OnePlus 8 Pro. But unlike that phone, the Mi 10 Pro has a lower 90Hz refresh rate and 1080p resolution, making it more power efficient.
On an average day, I use the phone for texting, reading news, streaming video, and shooting photos and videos. By 10pm, I might still have 39% left on the battery. Mileage will vary, of course. It depends on how you use your phone. But for my usage, the Mi 10 Pro lasts longer than the iPhone 11. You should be able to use the Mi 10 Pro for a day and a half on a single charge.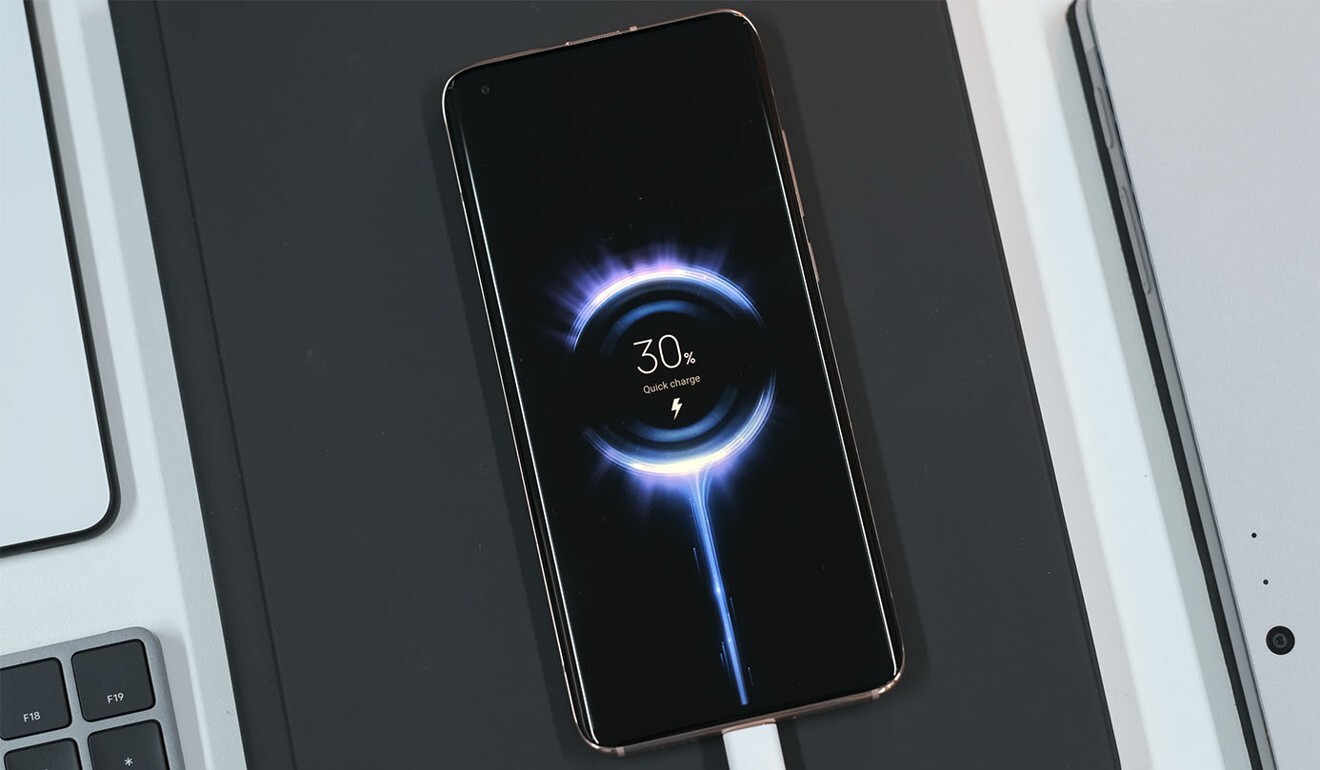 The phone also charges quickly. It supports 50W wired charging and 30W wireless charging. Using the 65W charger that came with my review unit, The Mi 10 Pro went from 21% to fully charged in 41 minutes.
This isn't as fast as the 65W SuperVOOC 2.0 fast charging you'll find on the Oppo Find X2 Pro, but it's still faster than most. This includes the Pixel 4 and iPhone 11 Pro.
Verdict
If you're in the market for a new Android flagship, Xiaomi's Mi 10 Pro is a good option, depending on what you're after.
The biggest selling point is the long-lasting battery life. It can easily hold its own against the competition, whether it's coming from Apple, Samsung or other Chinese handset makers.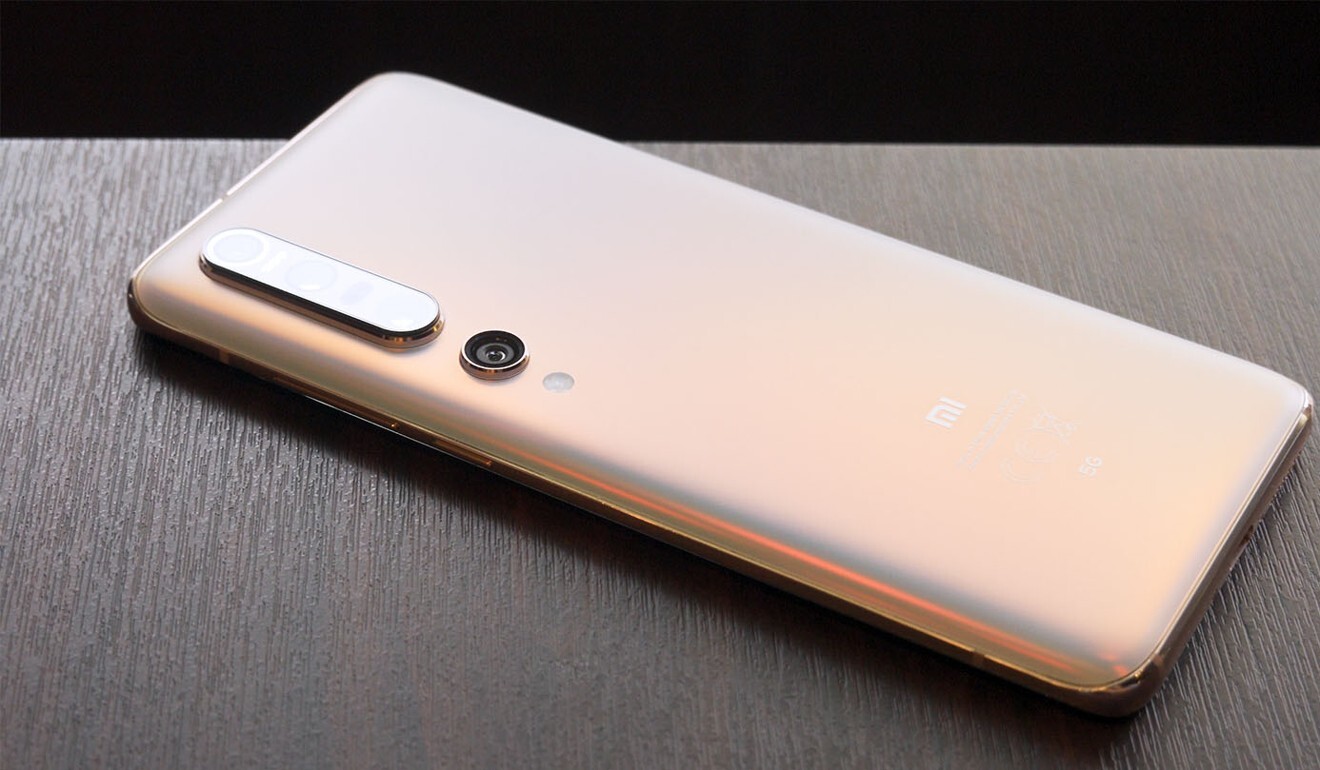 Camera performance isn't bad either. It does suffer in low light using night mode, but the excellent performance of the 5x zoom makes it hard to go back to other phones.
The deal-breaker for me is security updates. If you're like me and need those regular Android updates like you get on Pixel phones, then the Mi 10 Pro isn't for you.
Otherwise, if price isn't an issue, the Mi 10 Pro is a great Android flagship. But the value you get for your money will depend on where you buy the phone. In Europe, the phone starts at €999 (US$1,100). That's in Samsung territory, and some people might prefer the Galaxy S20's hardware or Samsung's approach to Android over MIUI.
If you buy the phone in China, though, you can get it as cheap as 4,999 yuan ($705) for 8GB or RAM and 256GB of storage. The top-of-the-line model with 12GB of RAM and 512GB of storage sells for 5,999 (US$846), still cheaper than the starting price in Europe. Of course you'll then have to side-load Google apps on it yourself.
But if none of that matters and you simply must have the latest and greatest from Xiaomi, this is it.