PUBG
Get more with myNEWS
A personalised news feed of stories that matter to you
Learn more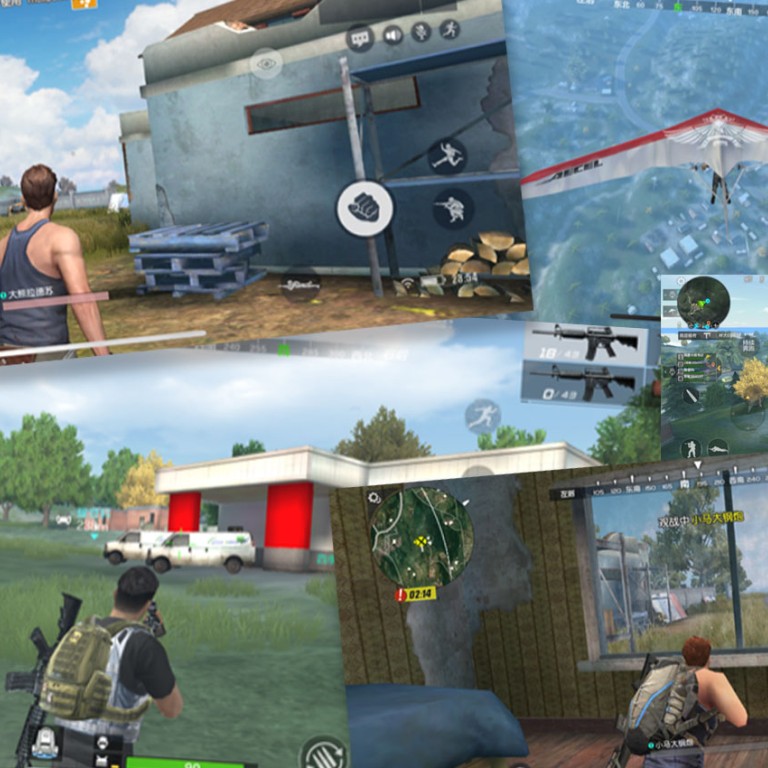 PlayerUnknown's Battlegrounds clones flood Chinese smartphones
How Chinese game makers beat Western publishers to the punch
When an early PC version of PlayerUnknown's Battlegrounds took the gaming world by storm in early 2017, Chinese companies saw an opening.
The game hadn't been officially released in China, yet by some estimates, half of the game's players were from the country.
As big as PC gaming is in China, it's dwarfed by mobile gaming. There are over 400 million people playing games on smartphones in the country. To put that into perspective, that's more than the entire population of the United States.
So it's no surprise that Chinese gaming companies like NetEase and Tencent raced to create clones of PlayerUnknown's Battlegrounds -- not for PC, but for smartphones.
Clones of a successful product aren't new, let alone from China. What makes this remarkable is how quickly Chinese companies were able to copy a technically challenging game, squeeze it onto smartphones, and grab a truly enormous audience: Just one of these clones, Knives Out, has 100 million registered players -- dwarfing the 30 million on PlayerUnknown's Battlegrounds.
Battle royale
PlayerUnknown's Battlegrounds, often shortened to PUBG, is a battle royale game with a similar premise to the competition in The Hunger Games.
Each round begins with 100 players jumping out of a plane, parachuting towards a deserted island. They land with no equipment, forcing them to scavenge for weapons and eliminate anyone else -- until just one player is left standing.
Getting a good start is critical. And that's exactly what NetEase did.
Within months, they added a battle royale mode to an existing game in China, Terminator 2. Despite the apparent tonal mismatch -- Terminator 2 felt almost exactly like PUBG with only a few minor references to the 1991 James Cameron film. It worked, and the game was a hit.
Western domination
Normally, NetEase works to establish games in China before releasing them overseas. But this time they rushed to bring their PUBG clones to the rest of the world -- a change of strategy, according to one analyst, but one that worked.
"It's absolutely paid off for them," says Daniel Ahmad of Niko Partners. "In the West, NetEase is now top dog, where normally it would be a Western company that's first to market or the most successful in the market when new trends come out."
Ahmad says the other reason companies like NetEase are dominant is because of the number of different games they have released. NetEase alone has at least three different battle royale games, and Tencent has two.
Technical sophistication
Keeping track of 100 players across a vast map is a technical challenge, which is one reason why PUBG is notoriously buggy. When it arrived on Xbox One in December, the game ran poorly, with stuttering, graphical glitches, and plenty of lag.
All of this means it's genuinely surprising that smartphone clones like Knives Out run smoothly -- or that they even exist at all. Smartphones are certainly powerful, but to take a game this complex and fit it on a device that sits in the palm of your hand is impressive. Some of the clones even surpass the original: Terminator 2 now hosts 300 players at once.
It is always harder to play a game like this on a phone. Without a dedicated controller, players have to make do with virtual buttons and thumbsticks on the touchscreen, which is less comfortable and less accurate. But the immense popularity of PUBG clones shows that to many, it doesn't matter -- after all, there are more people playing battle royale games with a touchscreen than controllers or keyboards.
It all means the trend of bringing PC games to smartphones will only continue, according to Ahmad.
"PC to mobile game adaptations are very big at the moment, and that is because they effectively give PC games this brand new audience, this expanded audience."