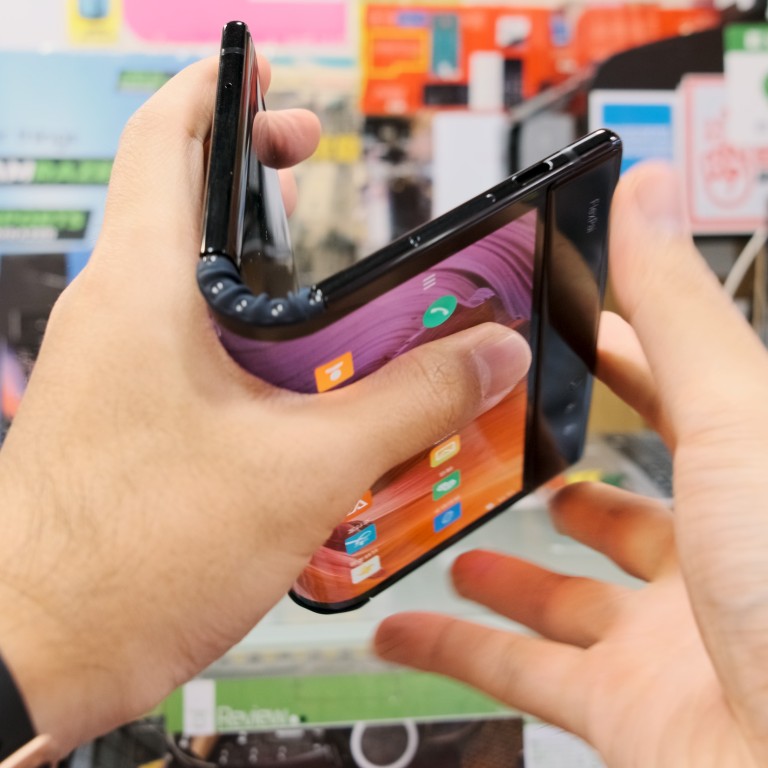 The foldable Royole FlexPai is the worst of both worlds
It's neither a good-looking phone nor a good-looking tablet. A review by Chris Chang, staff writer for Abacus, a sister tech site of the Post.
I finally had a chance to try out the world's first foldable phone -- the Royole FlexPai. Being able to fold a phone like this certainly feels super cool. But the cool factor here is negated by the FlexPai's awful design and buggy software.
Let's get some of the bad stuff out of the way first.
The FlexPai is thick, big and plasticky. Even though the phone starts at US$1,312, it doesn't feel premium at all. The thick bezels look awful, especially to the left of the display in tablet mode. That's where you'll find a super-thick bezel that houses the dual cameras.
The display also has issues. The 7.8-inch flexible screen is strangely dim in certain spots, notably in the center and the corners. And while folding a smartphone is cool, the screen material that makes it possible feels cheap. Touching the screen feels like touching a plastic Chinese iPad knockoff from five years ago.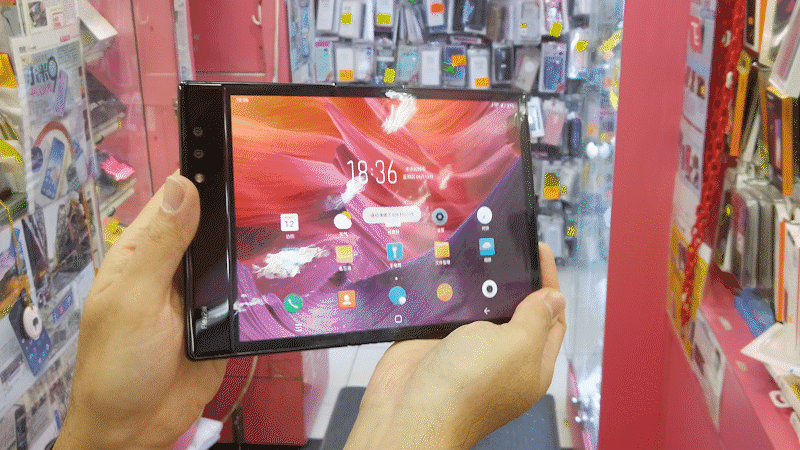 While folding the phone does feel cool, it actually requires a bit of force to both fold and unfold. Fortunately, I did eventually get used to how much force is necessary for folding, and it feels like the hinge is built to last. During my first few tries, though, I was afraid that I might break it.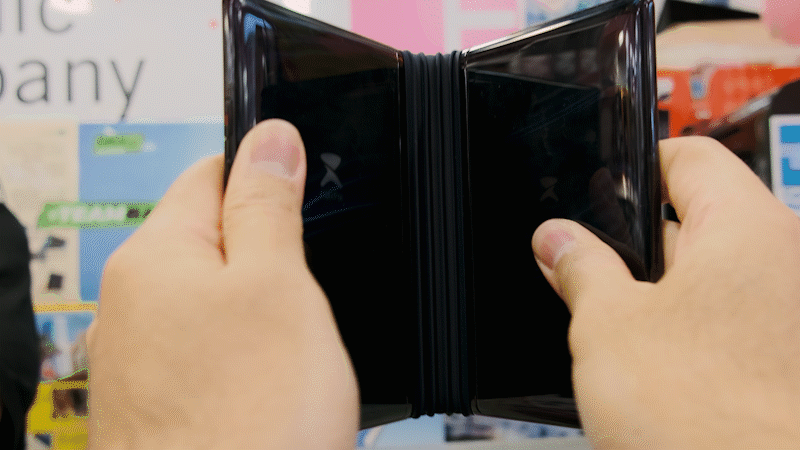 The hinge design looks like the one on Microsoft's Surface Book but in reverse. It seems to flex as it opens and closes. Like the Surface Book, the FlexPai leaves a big gap in the middle when it's folded shut. This can be annoying in the long run as it's easy for dirt and other things to get in. But the magnets that hold it closed are surprisingly strong, so there shouldn't be any issues with the device unfolding unexpectedly.
But the bigger issue is that gap makes the phone feel really chunky, even when folded up. It's too thick to fit into my jeans pockets, which somewhat negates the convenience of having a mobile phone.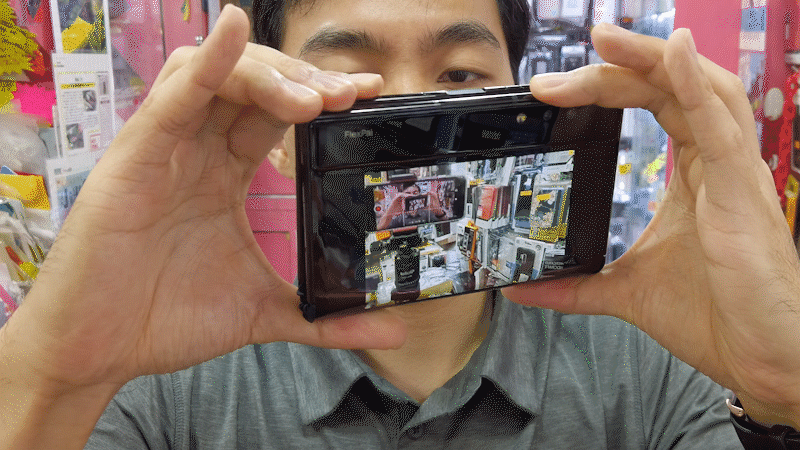 Then there's the software. The FlexPai comes with a custom version of Android 9 Pie that Royole calls Water OS. It's a lightly skinned version of Android, somewhere between the very light OxygenOS skin from OnePlus and Huawei's heavier hand in EMUI.
That light touch doesn't do the FlexPai any favors, though. It's chock full of bugs and doesn't work well at all. Even trying to accomplish basic functions on the phone was an awful experience.
The device often fails to smoothly switch between phone and tablet modes. It also can't correctly show the home screen in landscape or portrait mode. The camera app and notification center will sometimes launch unprompted. Overall, it's a shockingly janky experience that drove me mad in just 30 minutes of usage.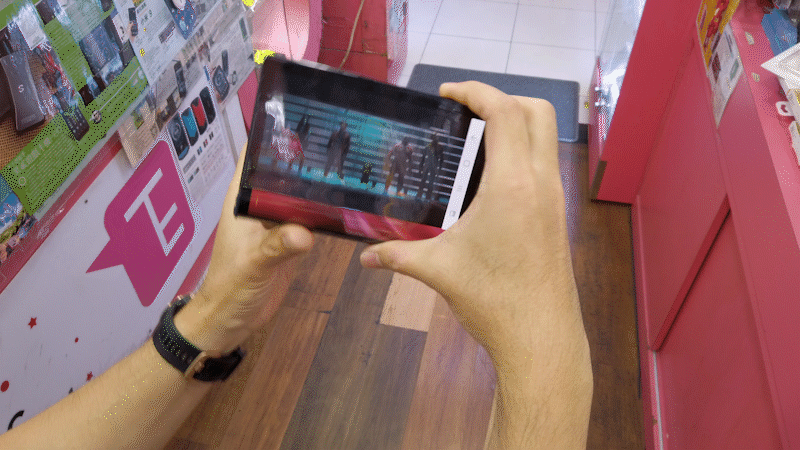 I also tried watching YouTube videos on the FlexPai. With the FlexPai unfolded, it's nice to have a bigger full-screen experience. This is the only thing I appreciate about the foldable phone concept.
This isn't because of any problems under the hood, though.
Inside, the FlexPai is rocking a Qualcomm Snapdragon 855 processor with a base model that includes 6GB of RAM and 128GB of storage. This version will run you 8,999 yuan (about US$1,300). There's also an option for 8GB of RAM and 512GB of storage that costs 12,999 yuan (about US$1,880). The phone also includes a microSD card slot and a 3,970mAh battery. And of course it has the dual cameras and flexible 7.8 inch AMOLED display.
Yet nothing in the spec sheet offers a compelling reason to buy this phone.
I personally would not buy this device. It's not just because I don't see how a foldable phone can improve my daily workflow. I'm totally open to foldables in general -- but the FlexPai just feels like a half-baked device.
The folding action is cool, but the software is horrible. And at 346 grams, it's noticeably heavier than most flagship phones, which usually sit around the 200 grams mark. Even the screen, which is meant to be a selling point, has the odd 4:3 aspect ratio in tablet mode, meaning there might not be much app support.
Given that folding smartphones are debatably
still not ready for prime time
, those who really need a larger screen would be better served just getting a smaller tablet.
For me, an iPad mini works fine for portability. Sure, an iPad doesn't fit into my pocket... but neither does the FlexPai.
This article originally appeared on
ABACUS