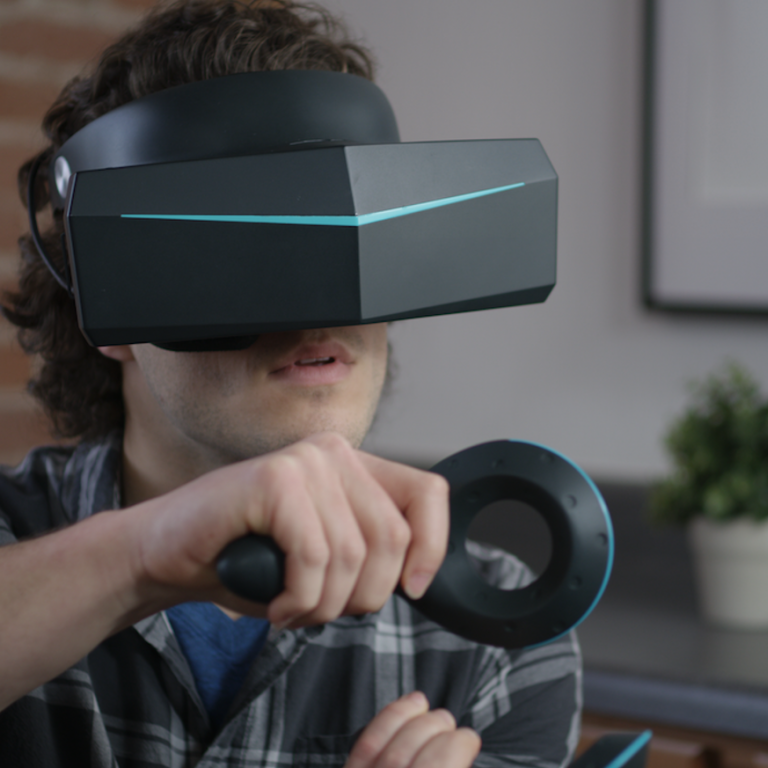 Chinese VR startup Pimax flexes its muscles with an 8K VR headset
But will there be any 8K content?
This article originally appeared on
ABACUS
Shanghai's Pimax showed off what may be the most advanced VR headset in the world, boasting an ultra-sharp 8K display.
It's a step above HTC's new Vive Pro headset, allowing for much clearer and sharper images.
Another standout feature: A 200 degree field of view, wider than the competition. That means you'll see more in your peripheral vision, and won't have to turn your head as much to see what's around you.
It may be the most advanced VR headset… but it comes at a cost. The bulky device weighs much more than standard VR headsets, making it difficult to wear for long periods.
The other question is how much content there is for the headset. Pimax says it supports major VR content platforms like Steam and Oculus, but to drive the impressive 8K display you'll need a powerful computer with a very high-end graphics card.
Still, there's definitely a demand: Pimax raised over US$4.2 million from almost 6,000 backers on Kickstarter, beating even the original Oculus Rift's crowdfunding campaign.