Baidu
Get more with myNEWS
A personalised news feed of stories that matter to you
Learn more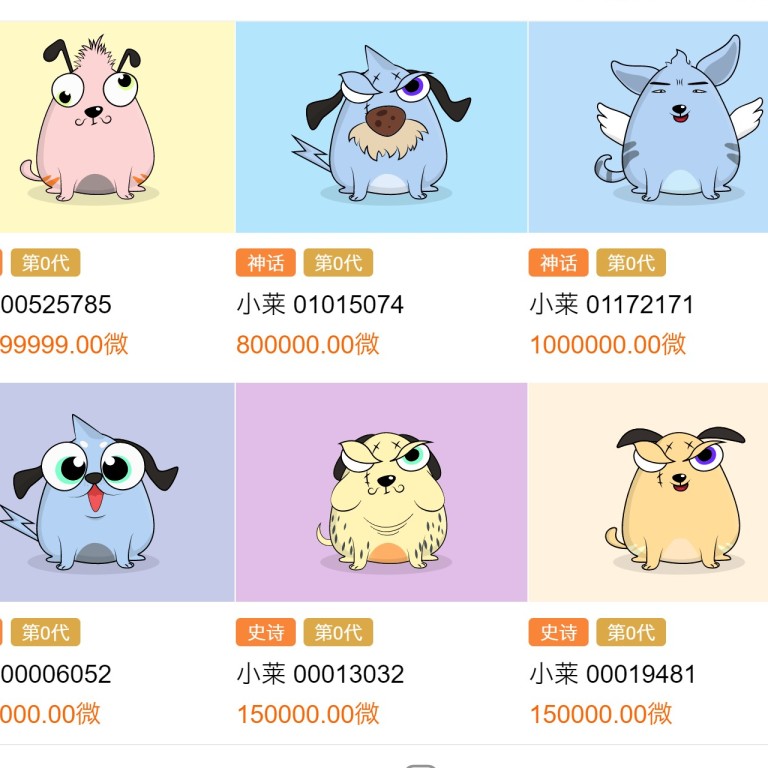 Forget about CryptoKitties: Digital pooches land in China
Baidu unveils blockchain-based pet game just ahead of the Year of the Dog
This article originally appeared on
ABACUS
Laici Gou
, which is pronounced like "Let's Go", operates similar to the successful blockchain game CryptoKitties. Each digital dog is a one-of-a-kind collectible, distinguished by a unique blend of traits -- such as fur type, tail shape and hairstyle -- and ranked by their prices and rarity.
You may have heard a lot about blockchain, the system underpinning cryptocurrencies like bitcoin or ethereum. But how does it work in a game?
Using CryptoKitties as an example, one of the key features of blockchain is scarcity. There are a finite number of cats, each with a different appearance, giving them a sort of value. And because blockchain keeps a permanent, inalterable record, it means none of the cats can be replicated or destroyed -- not even by the company that created the game. And any time a cat is bought or sold, the blockchain can track its ownership and pedigree.
Baidu says registered users of Laici Gou can adopt their first digital dog for free and will receive complimentary points to buy pets on the Baidu marketplace. People can earn more points by using other services from the company like Baidu Wallet.
Baidu says it is still testing its digital dog game. It's set to be launched publicly ahead of the Lunar New Year, marking the start of the Year of the Dog in China.