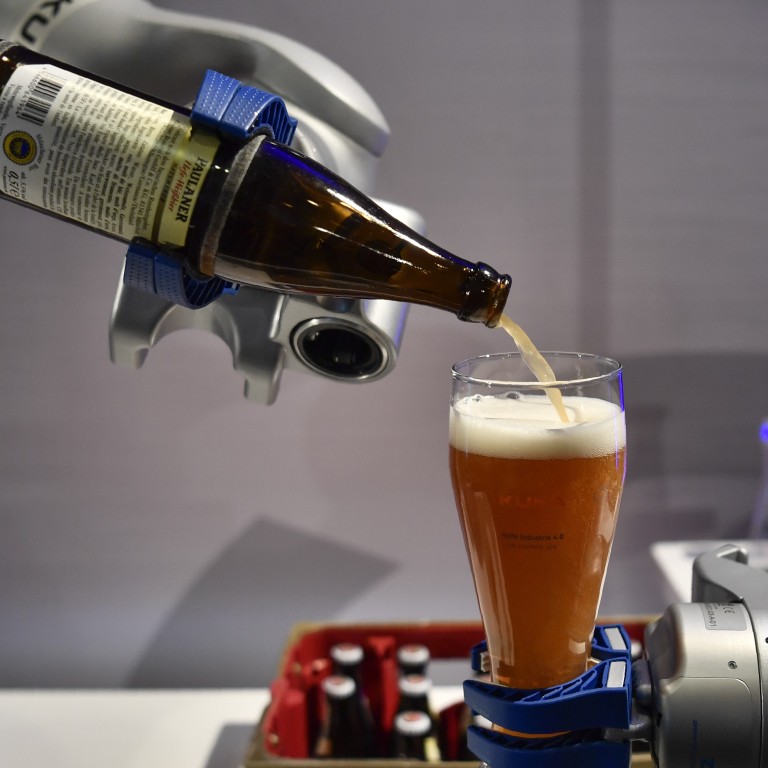 Why are robots so popular in China?
Automated assistance for an aging population
This article originally appeared on
ABACUS
China doesn't just have more people than any other country -- it also has more robots than anywhere else.
Why is China is so obsessed with robots? One answer is its aging population. An increase in the number of elderly people is affecting countries around the world -- but China's problem is greater, because its population is maturing at a faster rate.
As more people retire, China's workforce is shrinking. The only way for it to stay competitive is to fill that gap with machines. And more seniors also means more demand for health care.
That's where robots come in.
Not everyone in China is happy about the rise of robots.
A recent survey in the country shows
that a third of the respondents fear AI might take away their jobs. Indeed, the World Bank estimates that three out of four jobs in China could be replaced by automation by 2030.
But Tencent's co-founder, Chen Yidan, remains optimistic. "Technology could possibly replace some jobs,"
he said
. "But at the same time, it also creates jobs."