Tencent
Get more with myNEWS
A personalised news feed of stories that matter to you
Learn more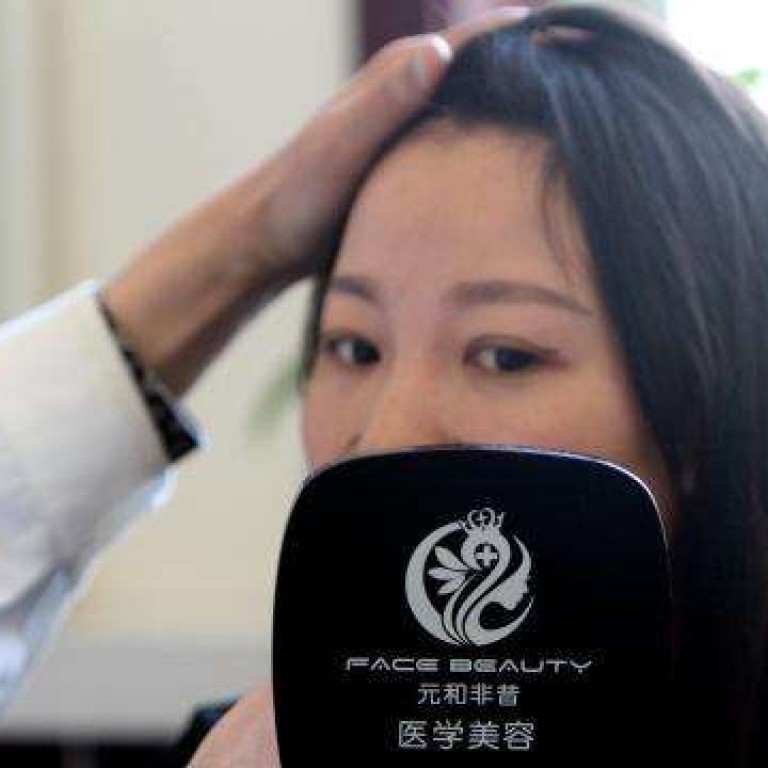 China's 'Facebook for plastic surgery' lets users speak to doctors and even pay for procedures on the site
Growing social network already has 25 million users
This article originally appeared on
ABACUS
For many people, deciding what to have for dinner means turning to a crowdsourced review site like Yelp.
A growing number of Chinese people are now doing the same -- but for plastic surgery.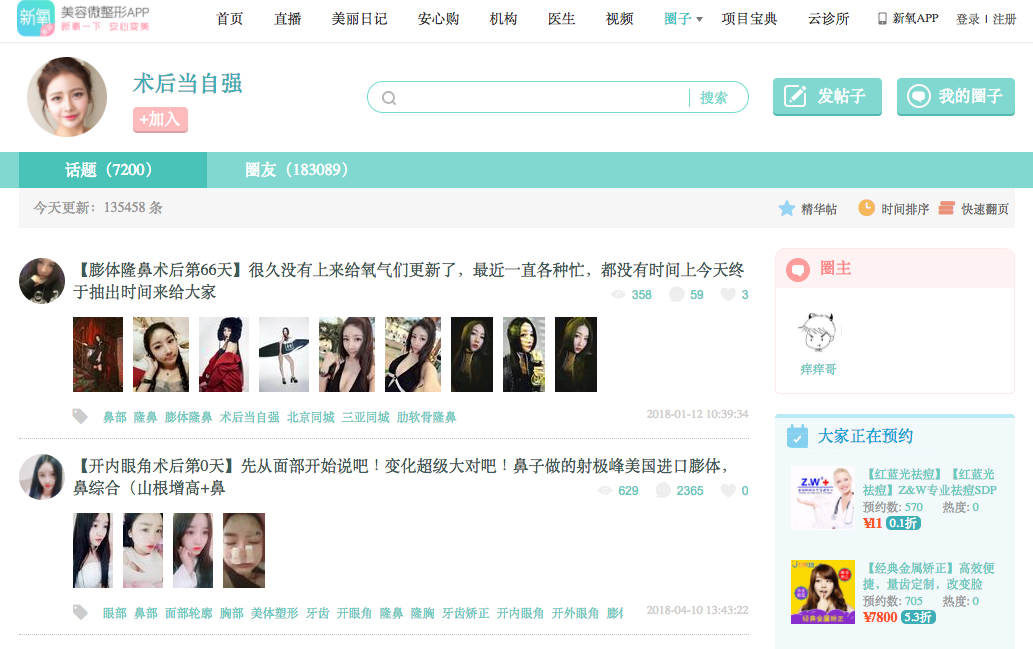 ​
One of those sites is SoYoung, a social network dedicated to plastic surgery. Like Yelp, it allows users to post reviews, comments, photos and videos -- not of food, but of clinics, doctors, as well as before-and-after surgery pictures.
They can also connect with doctors directly for live video consultations and even pay for procedures, all directly on SoYoung.
Jin Xing founded the site in 2014. The son of a plastic surgeon, Jin has had hair transplants, botox injections and wrinkle filters. He got the idea after wandering through a street in Seoul filled with clinics, thinking that South Korea's present could be China's future.
SoYoung, which is backed by Tencent, already hosts 7,000 clinics, 25,000 doctors and 25 million users. To put that in perspective, that number of users is almost equivalent to the population of Australia. 
If that seems surprising, maybe it shouldn't be. China is the third-largest market for plastic surgery, and SoYoung isn't even the only social network dedicated to it -- there are at least two competitors, Gengmei and Yuemei.
The country wasn't always so open to cosmetic surgery. But attitudes are changing fast, thanks to young people.
"It has almost become accepted that beautiful people are naturally entitled to an easy life, and those who don't take advantage of their own beauty, but resort to their talents are incomprehensible," says Zhao.
Another factor? Selfies and social media, says Zhao.
Selfie apps that alter photos to make people look more beautiful are huge in China. There's even a name for the ideal face produced by the apps -- 'wang hong lian', or 'internet celebrity face'. Another popular term is 'yanzhi', which means 'beauty index'.
Jin says plastic surgery is just another luxury item for young people, and as their wealth grows, so will the desire to go under the knife.
"They can't afford it now, but when they have a job or qualify for a credit card that allows for instalments, they will be unstoppable," says Jin.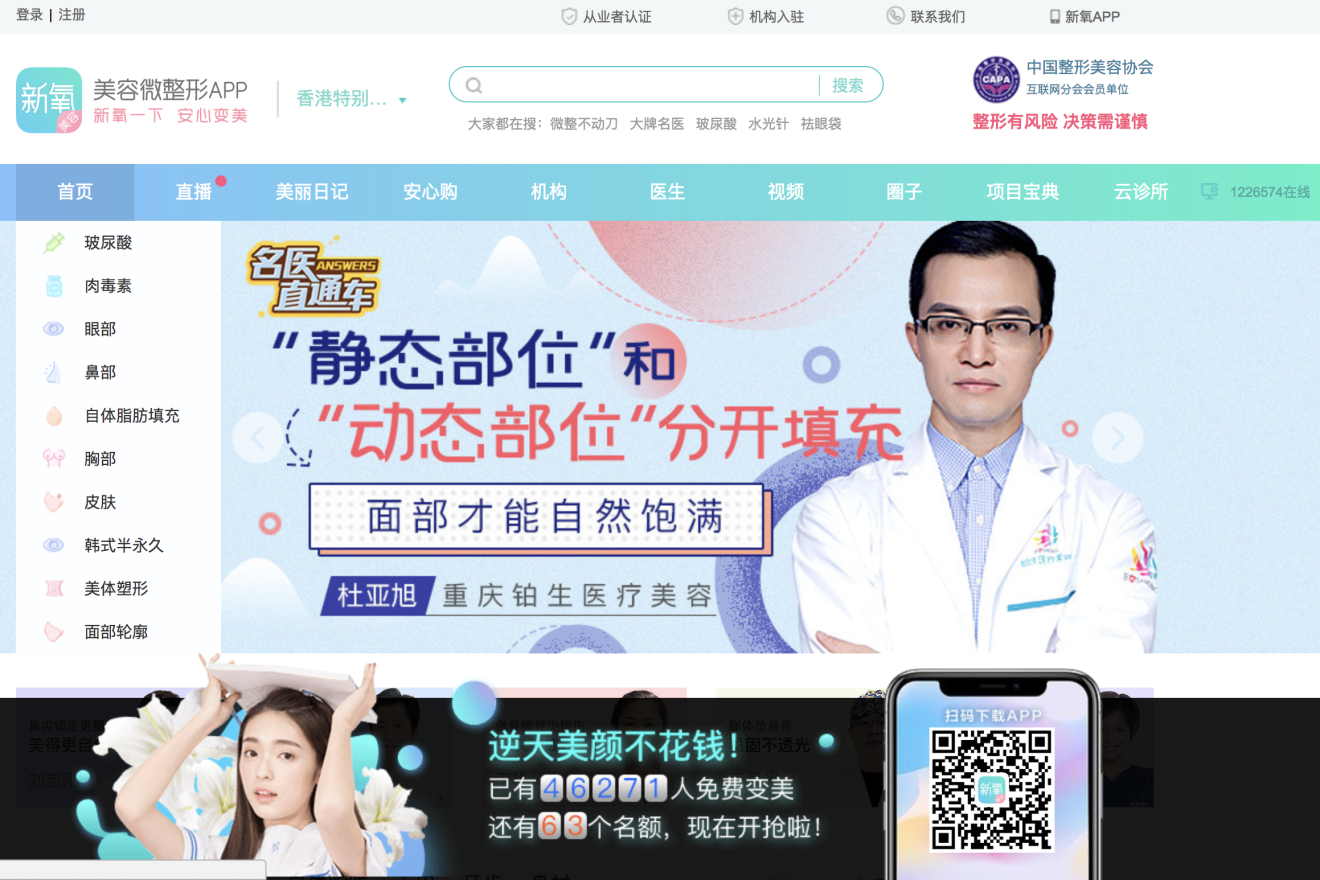 ​
The next step for SoYoung is to go beyond just connecting clinics and patients. They want to handle every step of an overseas surgery trip, including flights, hotels, even visas.
But the company is trying to stay on the right side of the government. Chinese authorities have been known to crack down on sites that don't align with "socialist values".
SoYoung's solution is to promote a "rational attitude" towards surgery, and discourage users from following fads.
But that may be easier said than done. The South China Morning Post spoke to Mian Duo, who has over 174,000 followers on SoYoung. She re-shaped her face with surgery to break her jaw and cheekbones, and later got breast implants.
Why did she do it? Because she wanted to look like celebrities on TV.