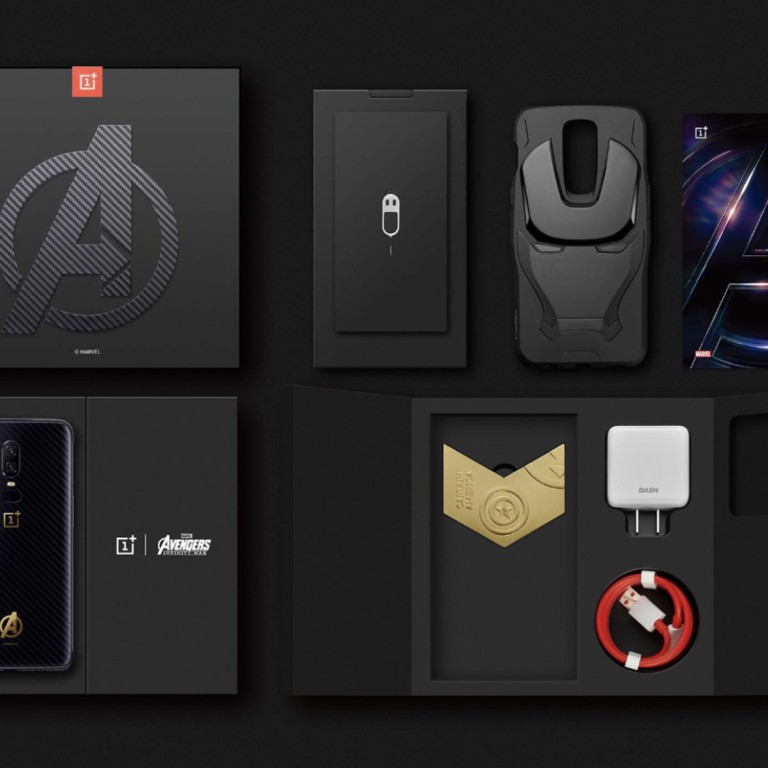 OnePlus teams up with the Avengers for new flagship phone
OnePlus 6 has a notch, OLED screen, and a case shaped like Iron Man
This article originally appeared on
ABACUS
The latest OnePlus flagship phone has all the specs you'd expect, and one thing you won't: A partnership with Earth's mightiest heroes.
The OnePlus 6 has the best CPU an Android handset can get right now: Qualcomm's Snapdragon 845. Combined with a large 6.3" OLED (with a notch in it, naturally) it's extremely impressive even before you consider that at US$529, it's half the price of an iPhone X.
But then you see what the high-end model has: 256GB of storage, 8GB of RAM, a carbon fiber-like finish with a gold Avengers logo... and a case shaped like Iron Man's head.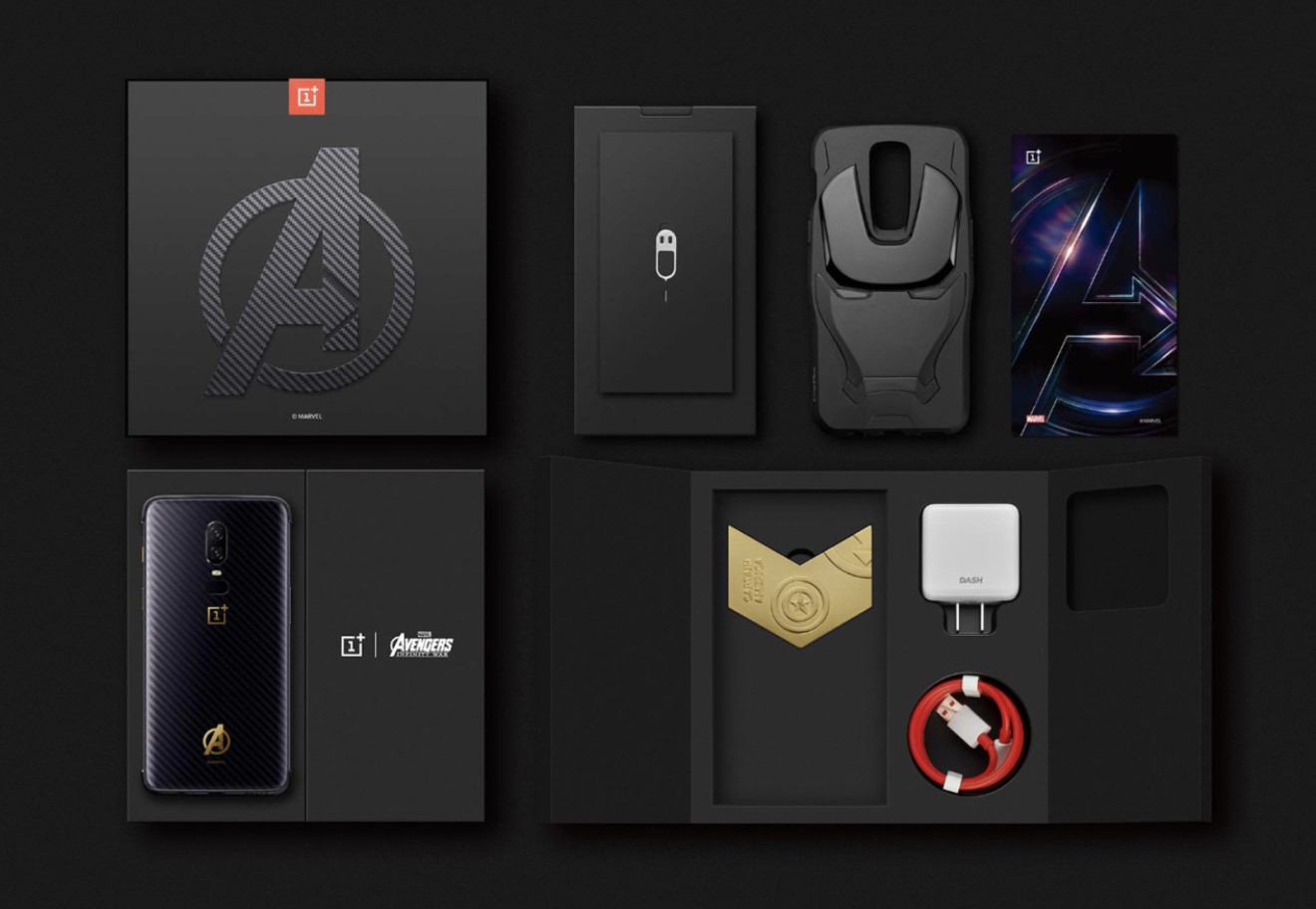 In fairness, there's much more to OnePlus than an admittedly gimmicky Avengers tie-in. They've been gaining fame among gadget geeks as the go-to brand for a budget Android flagship. Our review of their previous handset, the OnePlus 5T, called it the "
most bang for your buck on Android
."
Check out Avengers: Endgame phone accessories on Amazon
While the company's prices are inching higher with each new release, the OnePlus 6 still costs US$200 less than a Samsung Galaxy S9 and US$300 less than a S9+.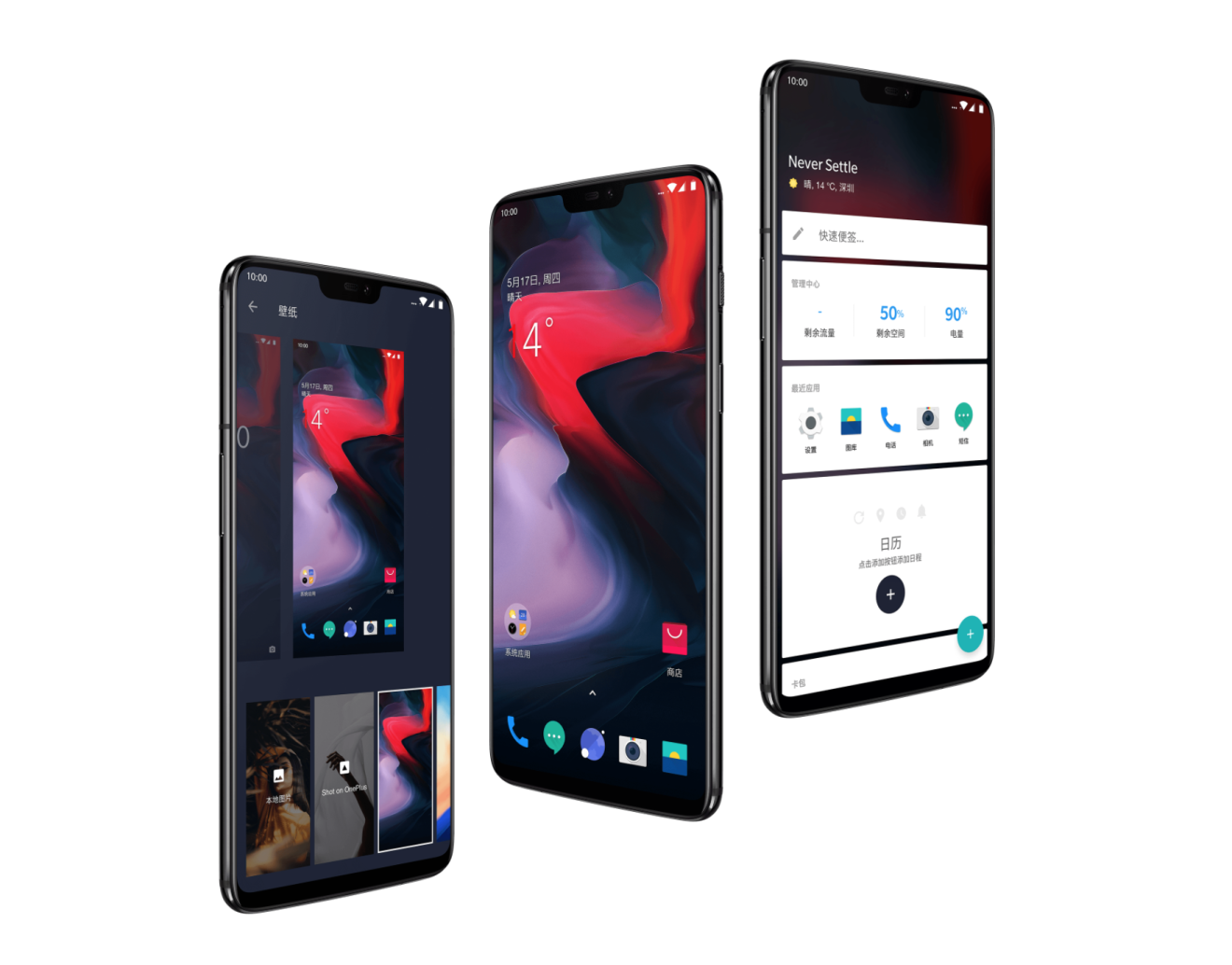 And with its Western name, many may not realize the company is based in Shenzhen. And it's actually closely related to two other Chinese smartphone companies: Its parent company is Oppo, and Oppo's parent company (BBK Electronics) also owns Vivo.
But unlike those companies, OnePlus is focused outside China: About 70% of its handsets are sold overseas, with North America and Europe being its top markets. It's also dominating the high end market in India -- among all the devices priced above US$400, OnePlus has a market share of 50.5%, far ahead of Apple.
The OnePlus 6 will be available for purchase on its website on May 22 in midnight black and mirror black finishes. It's also one of the phones able to run the Android P beta.
In addition to the new handset, OnePlus also unveiled the OnePlus Bullets Wireless - the company's first foray into wireless earbuds. They are priced at US$69 and be available in late June.