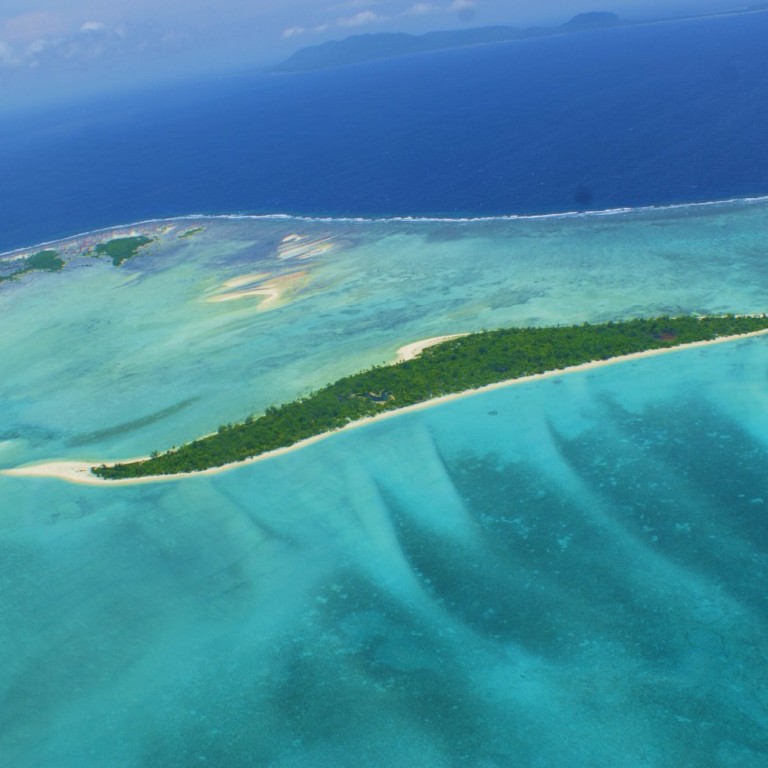 Someone bought a ring of Pacific islands on JD.com for almost US$2 million
Netizens joking say it's a bargain compared to property prices in major Chinese cities
This article originally appeared on
ABACUS
Those were sold through Alibaba's Taobao, China's biggest e-commerce platform. But recently Alibaba's competitor JD.com
made a splash
after a buyer bought the Rowal Islands for US$1.9 million. Like, actual islands. In the Pacific Ocean.
(Abacus is a unit of the South China Morning Post, which is owned by Alibaba.)
The atoll in Vanuatu, which is 750 kilometers to the east of Australia, consists of 15 islands, spread out over a total area of 1 million square meters.
While the identity of the winner remains unknown, they were promised the right to use the atoll for 63 years (the current contract started from 2006). The winner is also allowed to renew the contract when it expires.
According to JD.com, the bidding first began in the beginning of the month, with a starting price set at US$1.2 million. The deal eventually closed at US$1.9 million with a total of 48 bidders participating. The auction was watched by over 40,000 spectators.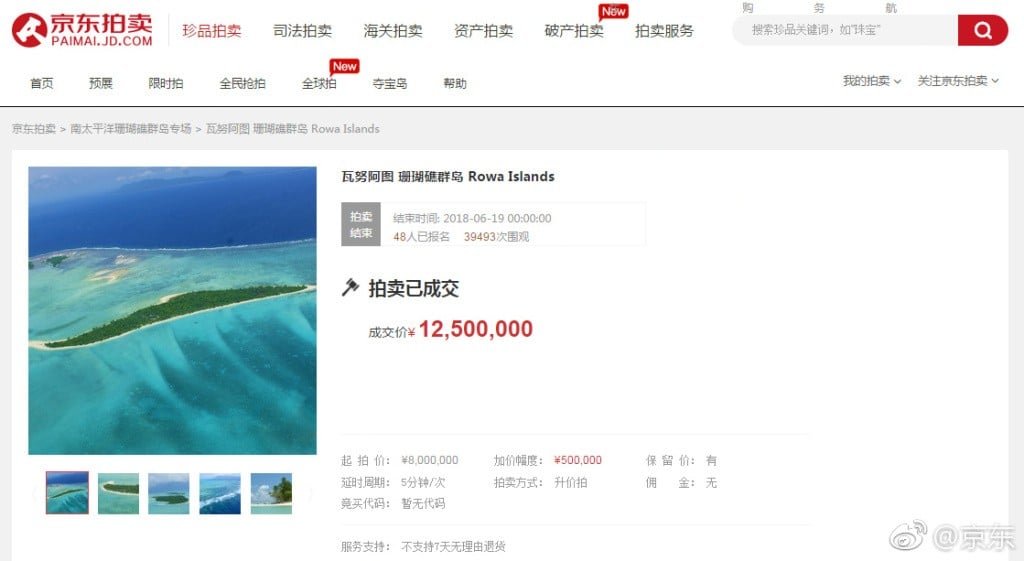 While having your own private island chain in the Pacific sounds extravagant, some Chinese internet users joked that sky-high property prices in many cities mean it's a pretty good deal.
"You pay 15 million yuan (US$2.2 million) for an apartment in Shenzhen with about 200 square meters,"
one wrote
.