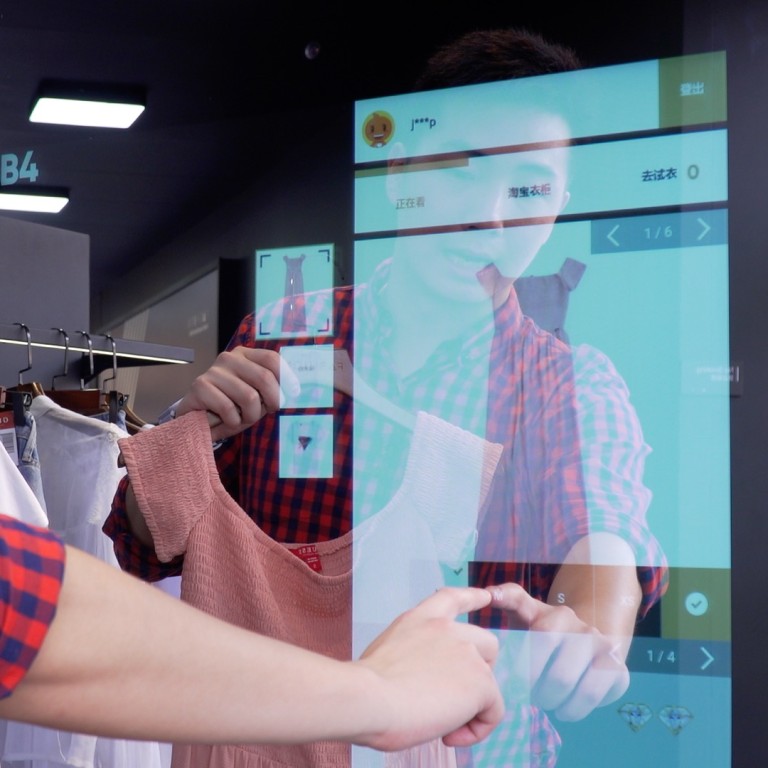 We checked out the new AI concept store from Alibaba and Guess
Alibaba tries to reinvent the brick-and-mortar experience
This article originally appeared on
ABACUS
This week ecommerce giant Alibaba Group and US clothing brand Guess teased their Fashion AI concept store in Hong Kong.
(Abacus is a unit of the South China Morning Post, which is owned by Alibaba.)
Integrating online and offline shopping is the "million-dollar question" for both ecommerce and traditional retailers.
And that's particularly true for apparel companies. While many
unmanned stores
have been cropping up all over China in recent months, they are mostly convenience stores. But clothes shopping is a whole different beast. Retail therapy is real -- so much of buying clothes is about the experience.
Also, fashion is subjective. An item that works for one person might not work for another. Providing people with clothes that fit their style is sometimes harder than just giving them food recommendations.
With that in mind, I went to check out Alibaba's new store.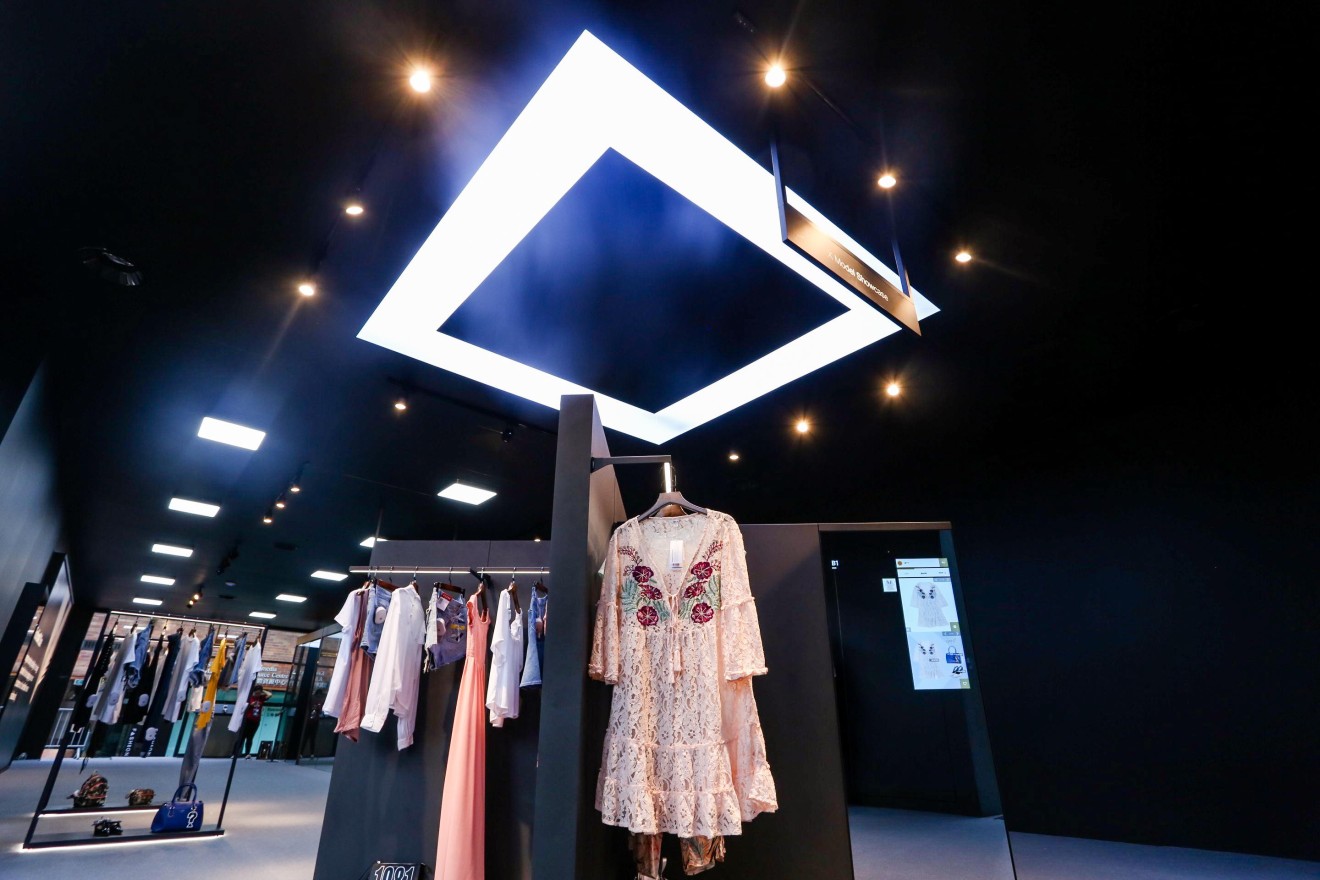 What was it like?
The experimental shop, located on the campus of
Hong Kong Polytechnic University
, was open to the public for three days (July 5-7). I visited on the first day -- without knowing it only had female clothing for sale.
To check in, a machine at the front door scanned a QR code generated by my
Taobao
app, which is Alibaba's biggest shopping platform. At the same time, the machine scanned my face. The whole process only took a few seconds.
The store was spacious, with just eight clothing racks. All items were placed on hangers, meaning there were no stacks of clothes cluttering up the space. It felt more like a fancy designer store than your typical Guess shop.
Each rack was positioned next to a slick full-body mirror embedded with a touchscreen display. A camera sensor on the mirror was able to detect if I was checking out clothes from a particular rack.
When I took something from the rack (it was a dress, but whatever!), the security tag -- which was really a motion sensor -- signaled the mirror display to show me information about that item.
It also recommended other items which would go well with my dress (a pair of stilettos and a straw hat). And when I wanted to know where to find those goodies, I could tap a button to show their locations in the store.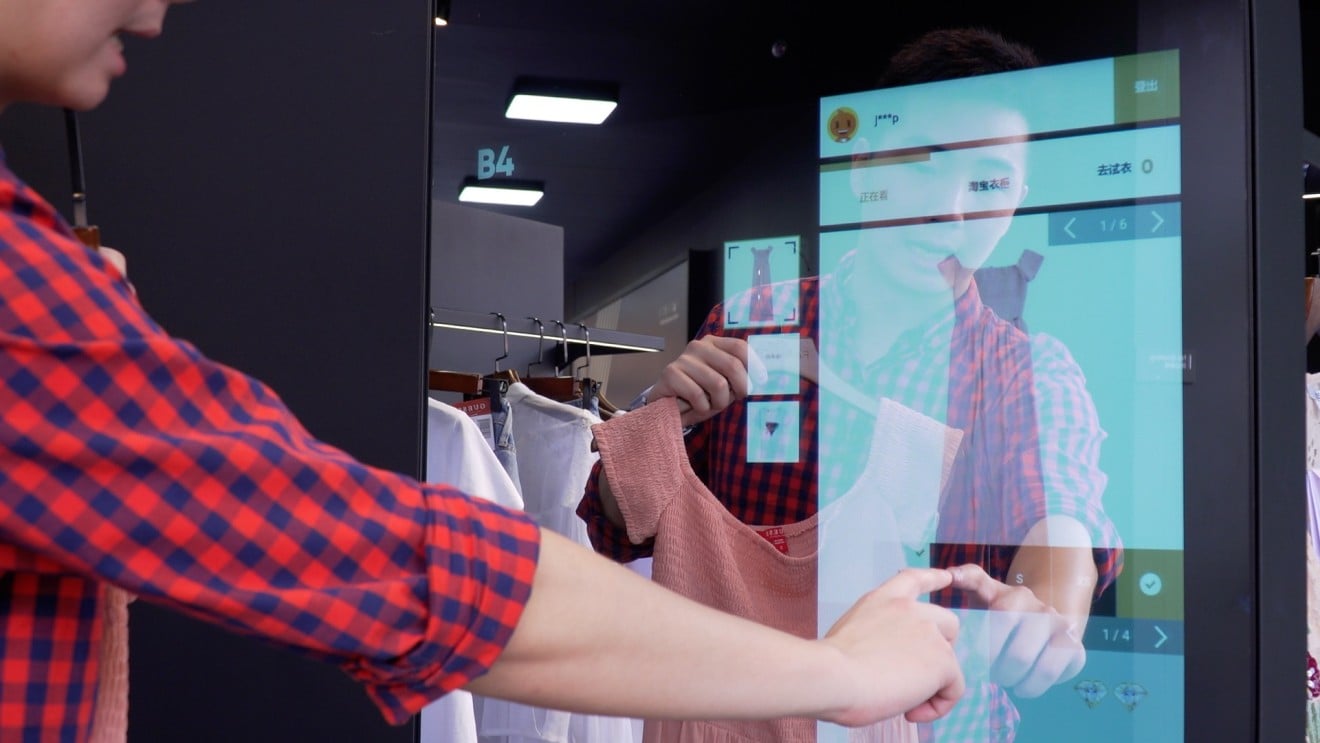 I was also able to select different sizes and colors. Once this was done, I could put it back on the rack so I didn't have to carry stuff around as I browsed other items in the store.
When it came time to try on the dress, the staff scanned my phone again. It was very much like queuing up at
Apple's Genius Bar
. Once the fitting room became available, I got an alert from my phone.
Inside the room was a similar mirror display, which I used while I put on the dress (Just kidding -- I didn't want to break the dress). And if I wanted to change the color or size of the dress, I could do that by tapping buttons on the display. The staff, who received my request, would then pass me a new dress.
Once done with my selection, I tapped the pay button on the display which generated a QR code for me to scan with my Alipay app. I was all ready to shell out my hard-earned money, but that's when I was told the concept store was actually -- just a concept. It didn't allow actual transactions.
How did it feel?
What surprised me the most -- in a good way -- was how "low-tech" the experience felt. It didn't flaunt any Minority-Report-esque, out-of-this-world technology. Instead, it smartened up existing parts of a physical store and connected them with Alibaba's AI-enabled online shopping system.
But while I appreciated the simplicity of the experience, I'm not sure if I really need it.
Besides giving customers instant information about an item, Alibaba representatives told me they believe the store is best for recommending items for mix and matching.
I am no fashion savant, but for someone like me who already knows
what he needs for the next 10 years
(or until a zombie apocalypse arrives), shopping at a traditional store where I can just grab and go is still a lot faster and easier.
For me, recommendations on displays are just a distraction. I certainly hope our future won't consist only of stores like this.
Speaking of speed, each mirror display in the store was only able to serve one customer at a time. It's hard to imagine how many of these displays would be needed if there were a lot more customers.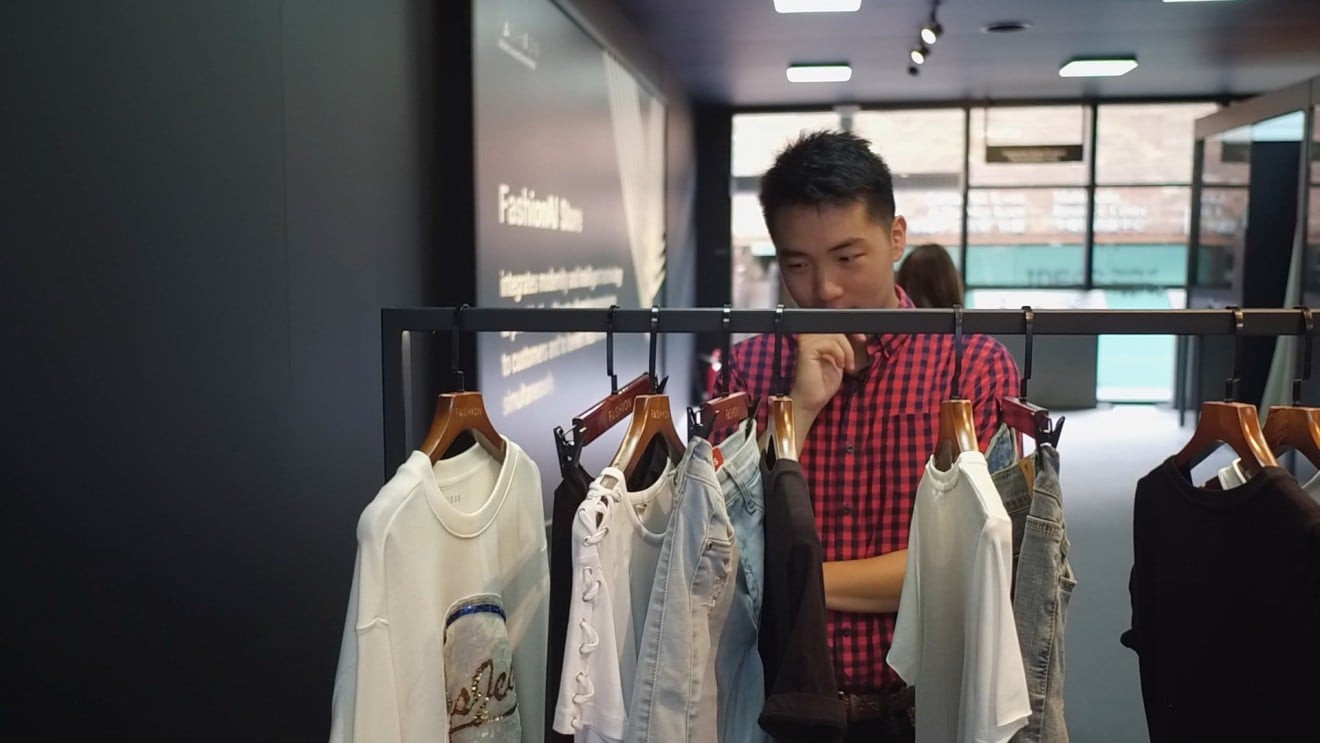 Alibaba told me there are ways around that, like getting customers to use their phones instead, but that isn't as cool as having a full-body smart mirror, right?  
Another problem: There was only one sample of each item on display, which means two people couldn't try the same item at the same time.
The lingering question is whether a store like this can be scaled up. It could possibly work in high-end fashion stores, where there are often fewer customers at a time. But it could be a challenge trying to apply the concept to a more mass-facing franchise, like Guess.
To be fair, Alibaba says the Fashion AI store is meant to be a sneak peek at what's possible in the near future. As to when the concept will become reality, Alibaba only told us a plan is in the works.
Until then, I'll keep getting my V-neck tees and check shirts from a regular, non-AI store.