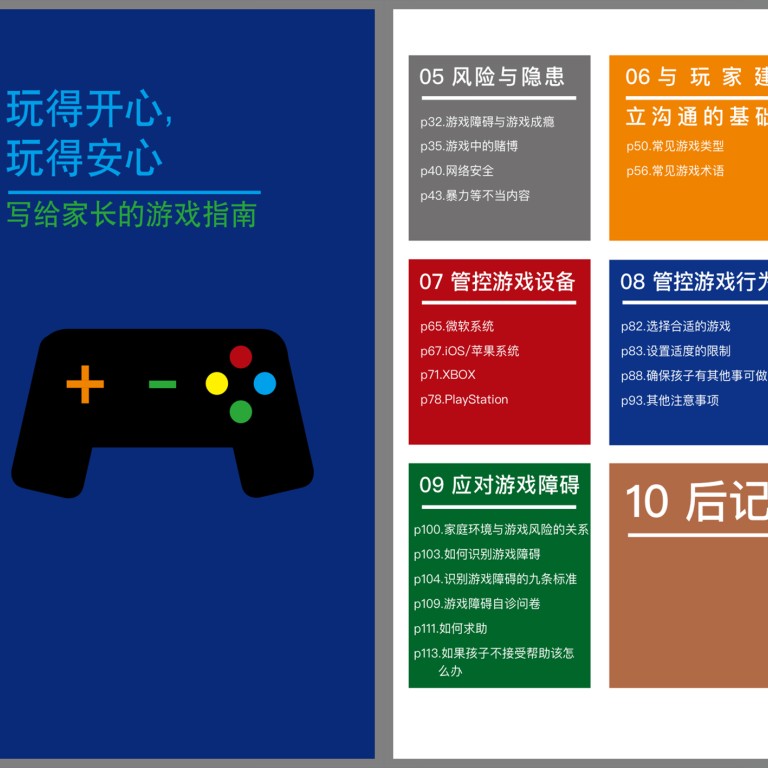 Tencent's guide to gaming lingo calls unlucky players "Africans"
World's biggest gaming company produces a guide for parents with some questionable language
This article originally appeared on
ABACUS
Chinese kids are spending
a lot of time and money
playing games, leading some parents to
blame
the country's biggest game company. Tencent's answer? A digital guidebook on WeChat to educate parents about the games their children are playing.
But the guidebook contains language which is either wrong, or in one example, highly offensive.
One chapter lists out what it says are some of the most used gaming terms, so that parents can "gain more acceptance from gaming teenagers."
For example, it explains that MMORPG means Massively Multiplayer Online Role Playing Game, and its most popular titles include World of Warcraft and League of Legends. (League of Legends is not an MMORPG, but a MOBA: Multiplayer Online Battle Arena.)
Later, it explains "pwn" -- a term for completely defeating someone, derived from the word "own". But that term is about a decade old at this point, and not in common use.
Those two were wrong, but no real harm was done -- unlike another term in there: The guide defines "Africans" as a word for unlucky players.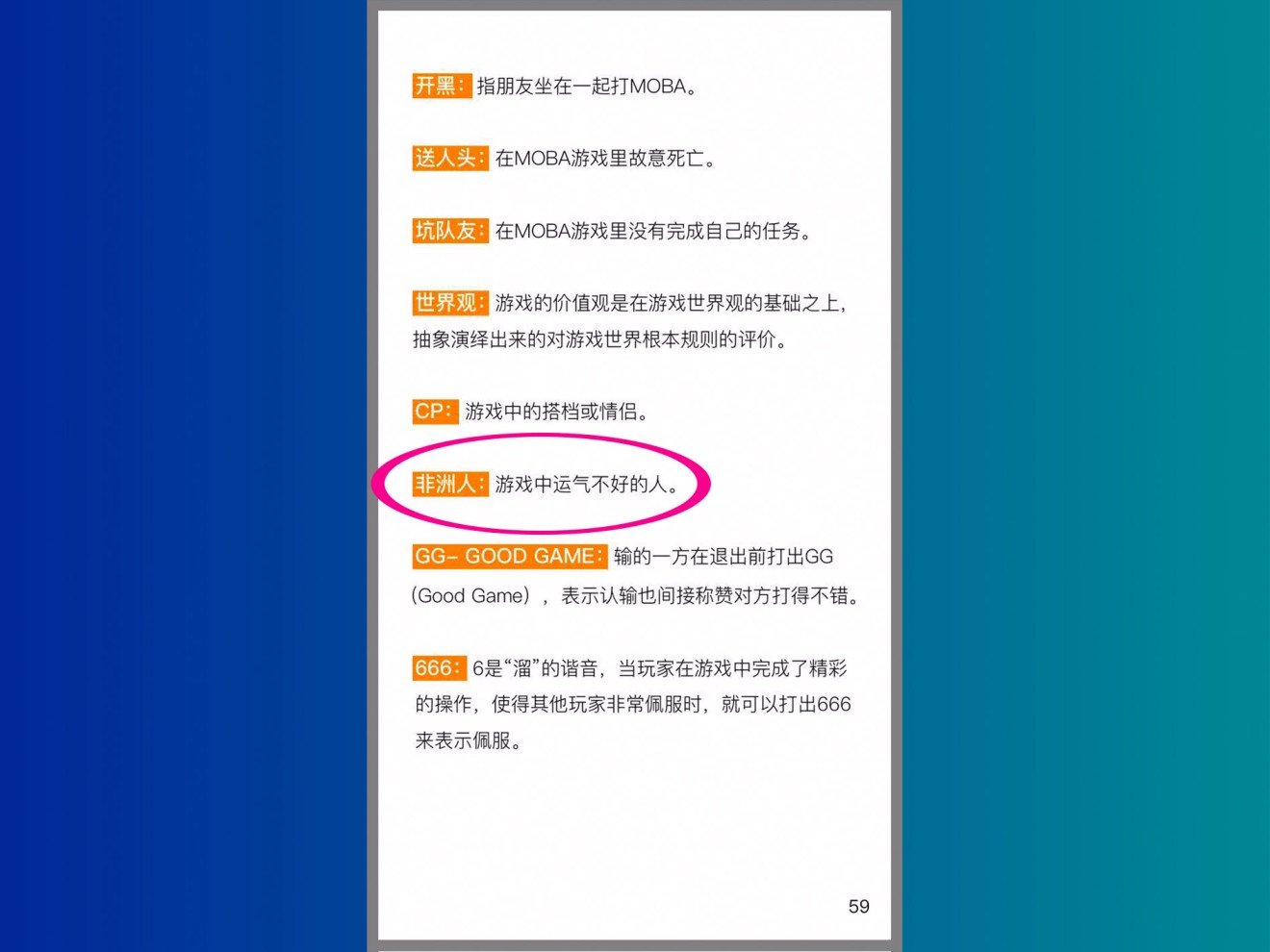 To be clear, Tencent didn't make this up -- it is indeed a term
often used by Chinese gamers
, who have also been known to refer to lucky players as "Europeans".
One player previously theorized that the term is a reference to an old Chinese saying that refers to someone with bad luck as "black on the forehead." But other cultural depictions of Africans in China have been criticized as racist before --
even on state media
.
We reached out to Tencent about the inclusion of the term "Africans", but have yet to receive a response.
The rest of the guidebook is far less controversial.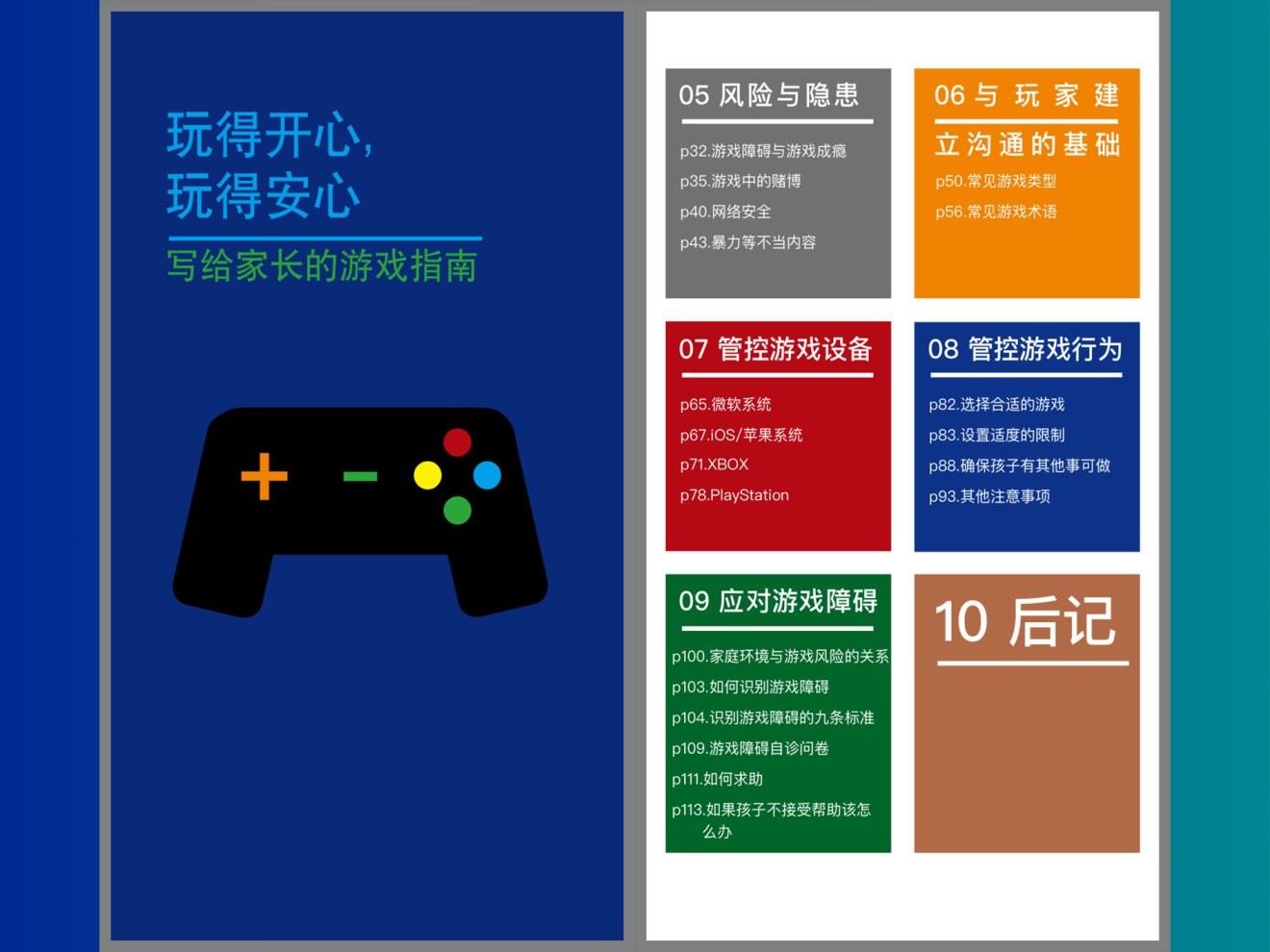 It explains how games can be good for children -- helping them develop their cognitive, creative and social abilities. Tencent says it's not doing so to defend games, but to help parents know how to choose better games for their kids. (This is a good time to remind you that Tencent is the world's largest gaming company.)
In fairness, it does also say that games can lead to addiction and bad habits like gambling. Its ultimate advice is for parents to spend more time with their children, and to let kids play games, but only when parents can watch. (I will again remind you that Tencent is the world's largest gaming company.)
The guidebook is part of the gaming giant's
DN.A project
(Digital Natives Action), which Tencent launched this week with government authorities to help parents manage their children's screen time, and improve their digital literacy.
But many were doubtful about how effective the guide would be. Under a question about the guide on Zhihu, China's Quora-like Q&A site,
one user said
: "This is like printing the 'smoking is harmful for your health' slogan on cigarette boxes."
Under pressure, Tencent has introduced
digital contracts
in Honor of Kings to let parents and children trade homework for playtime, and has
promised to alert parents
if a gamer under 18 has spent too much money on the game.