Drones
Get more with myNEWS
A personalised news feed of stories that matter to you
Learn more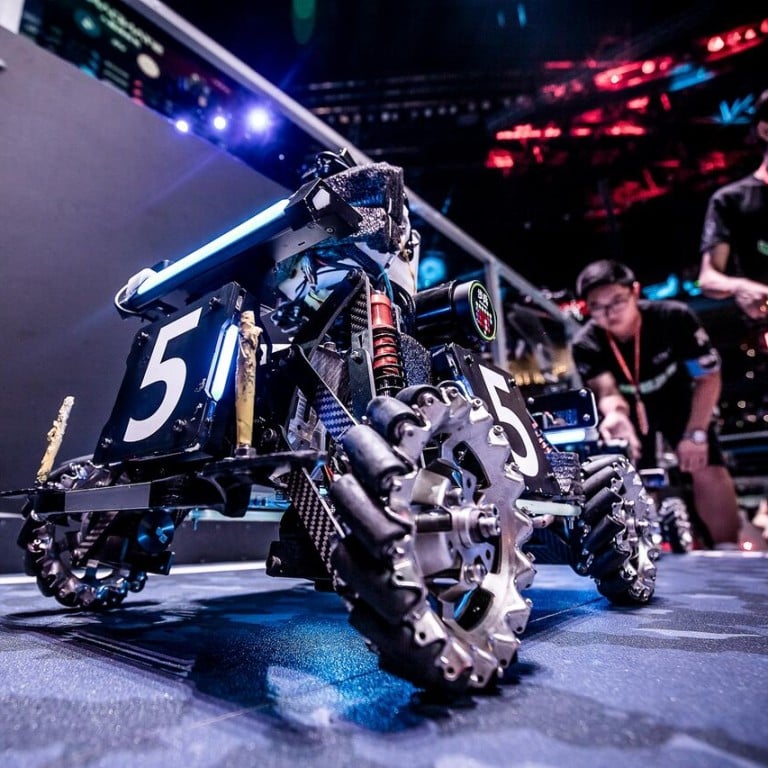 International robot-fighting tournament pits universities against each other
Thousands tuned in for the RoboMaster Finals this weekend, as young engineers battle to be the best in DJI-run robotics competition
This article originally appeared on
ABACUS
They crowded into the Shenzhen Bay stadium to watch the culmination of a year-long competition, pitting teams from around the world against each other.
At the center of the stadium, red and blue lights lit up a raised platform. Two teams chased each other around the arena, scrambling through tunnels and up ramps, some even firing pellets at their opponents.
On the sideline, a team of competitors huddle over computers and controllers, adjusting to tactics and trying to troubleshoot problems.
This isn't a traditional sporting event. This isn't esports, either. This is RoboMaster, a robotics competition.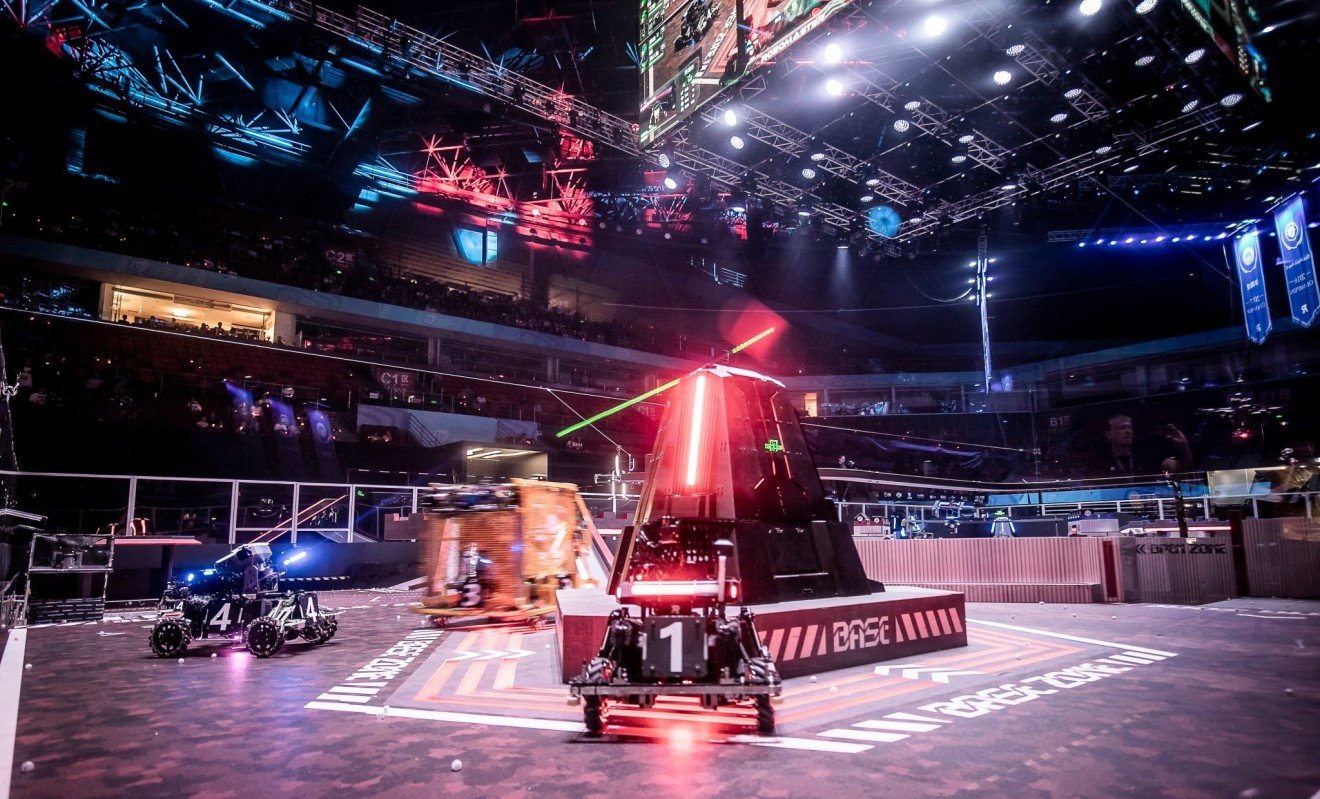 Now in its fourth year, the competition has grown rapidly. On Twitch,
thousands tuned into the live stream
, with the final day getting over 2 million views. All the while, crowds cheered, waving around lights and boom sticks as casters laid out the play by play of the robotic action.
RoboMaster was started by Chinese drone maker DJI. They saw the competition as a way to galvanize interest in the field of engineering by turning it into an engaging and exciting spectator sport.
At first, it was a local initiative within China. But then as word spread, interest among universities around the world grew, and DJI soon found itself dealing with requests from Asia, Europe, and North America.
Now in its fourth year, about 200 teams and 10,000 young engineers from around the world submitted applications hoping to participate in RoboMaster 2018.
Back in the stadium, there is a lull in the action, and teams rushed out to their robots,  murmuring to each other in hurried tones. One of them carefully fiddled with the gears and wires inside the boxy contraption. They check the robot for repairs.
After all, these builds are the product of nine months of intense sweat and tears.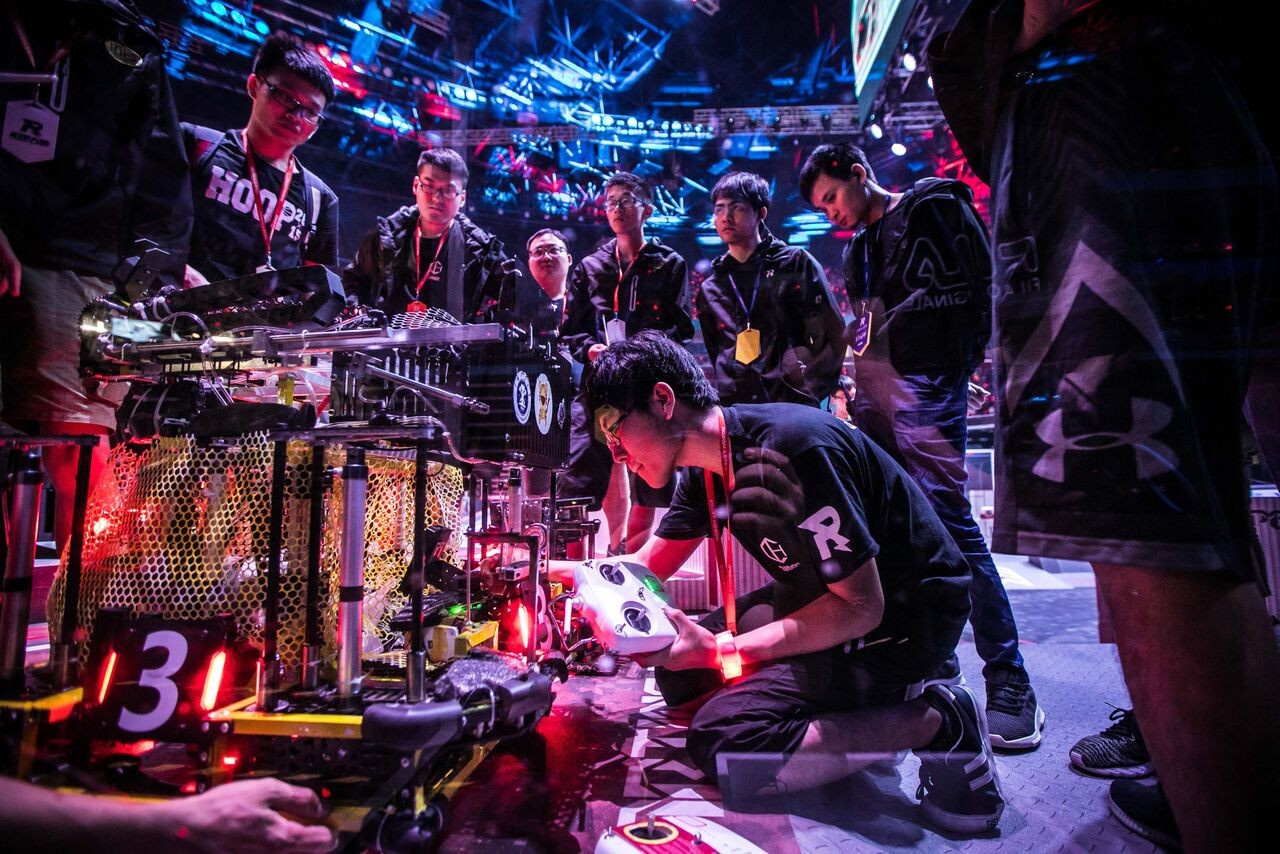 These students are part of the final 32 teams who managed to make it through the grueling process and are now battling for the championship.
Among them are universities well-known for their engineering programs: South China University of Technology, Virginia Tech, Fukuoka University, Nanyang Technological University and the Hong Kong University of Science and Technology -- the school where Frank Wang founded DJI.
At the beginning of the competition, teams were given the objective and rulebook for their robot designs. DJI says the rulebook changes every year to keep up with new technology and to keep challenges fresh.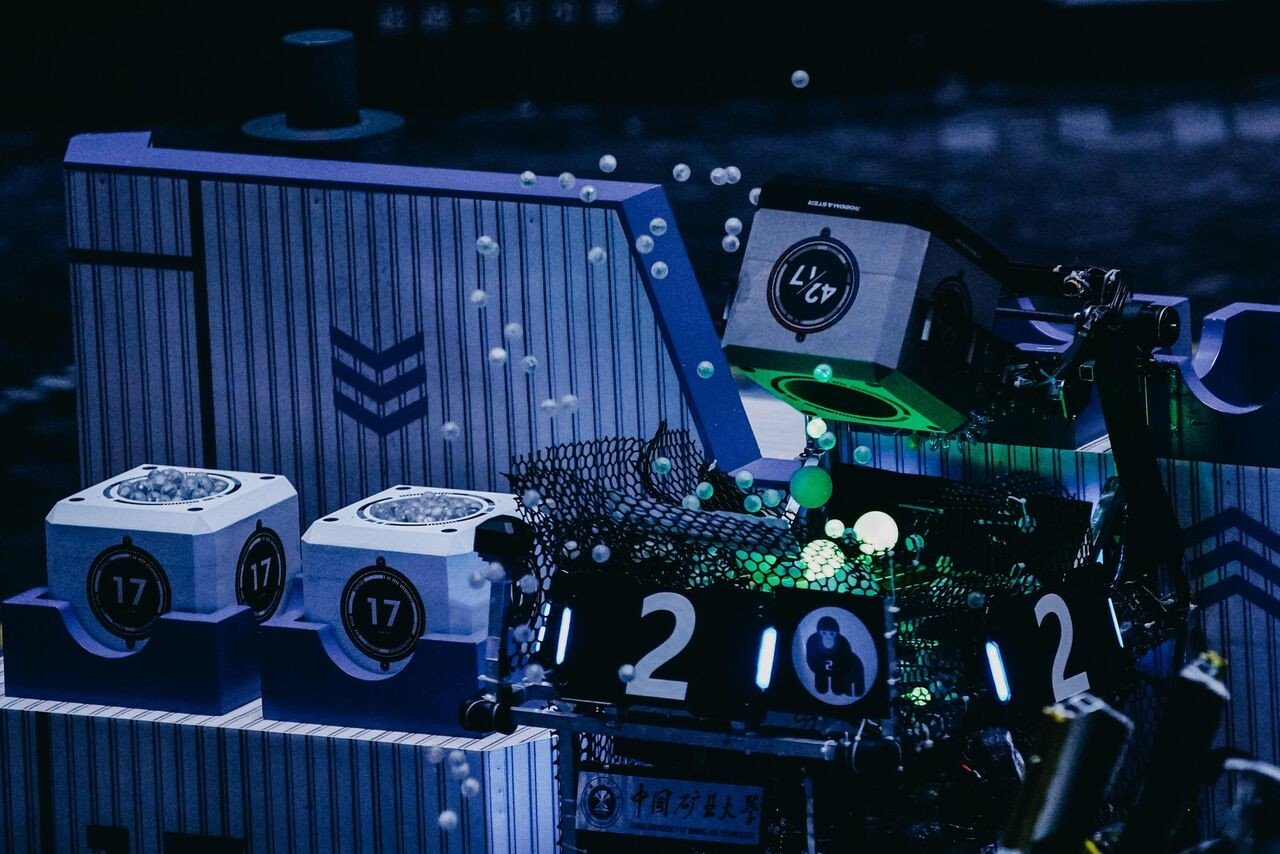 Students then design, build, and operate six robots that could each complete various tasks. For instance, one robot will have to collect projectiles from a point in the arena, then load it into another robot. Other robots have to shoot projectiles attack the other team, while some are there for surveillance. Another robot is in charge of on the spot repairs.
It's not an easy feat to pull off. Even the slightest change in angle could send projectiles veering off course. And in the heat of battle, the robots also have to be able to take part in some rapid-fire action.
This year defending champions South China University of Technology successfully kept their title and took away the US$75,000 prize, with Northeastern University and China University of Mining and Technology coming in second and third place.
"It has been an exciting and fruitful experience for the team in the past 9 months," said Wenhui Chen, captain of the South China team. "To see our robots come to life and be able to compete with so many different teams is an amazing feeling."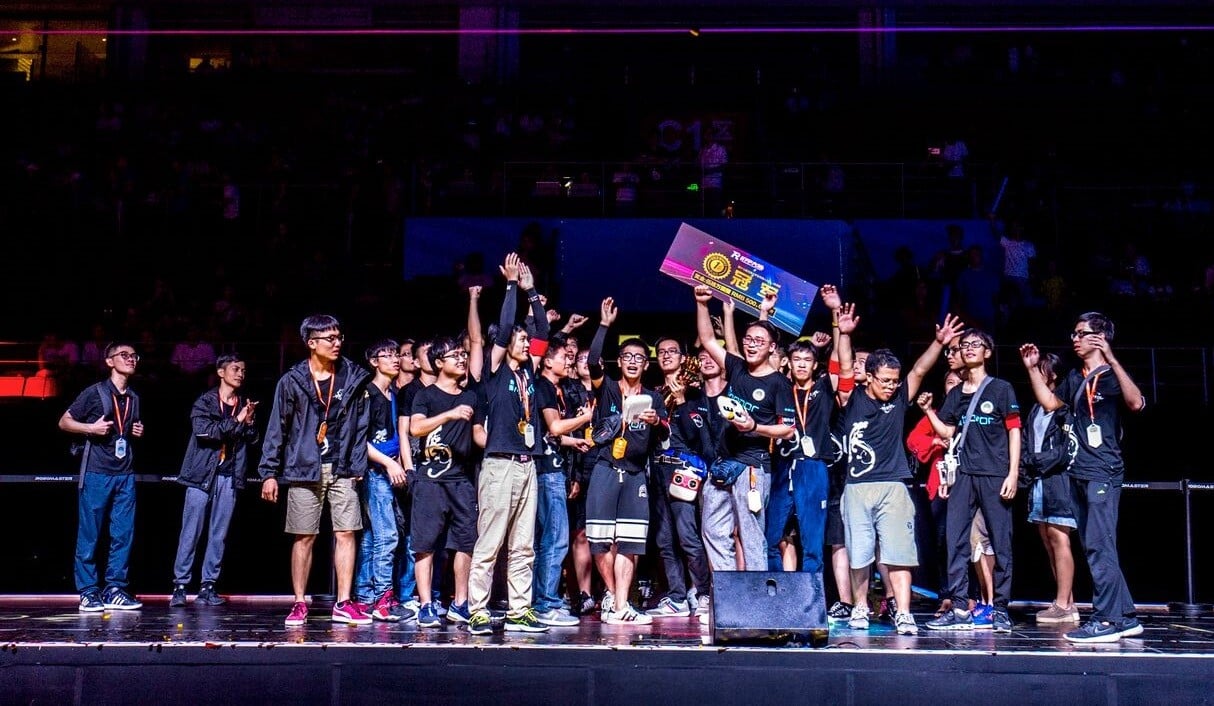 RoboMaster may seem like a prime place for DJI to discover new talent. But the company is quick to clarify the competition isn't for talent acquisition.
"RoboMaster is about getting more people interested about engineering and robotics," DJI's Director of Communication, Kevin On explained. "The idea of the competition is to make it fun to watch, while providing a meaningful experience for the participants. It's also about showcasing to people who aren't engineers— or not yet— how exciting this industry could be."
"Everything in the future is going to be related to robotics. And through RoboMaster, these students are learning how to create things that could one day have real-world applications."
And honestly, RoboMasters is definitely showing the entertaining side of engineering and robotics. After all, movies, TV shows and anime have shown us that robots are incredibly interesting… if you make them fight each other.