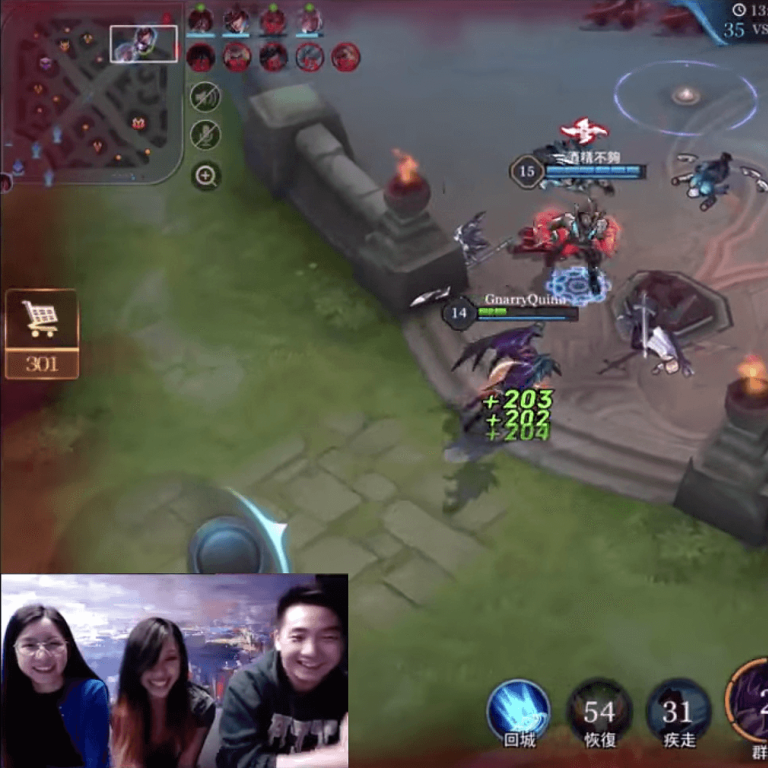 A League of Legends fan tries Arena of Valor
We got some kills, died a lot, and discovered my bloodlust in Tencent's massive mobile hit
This article originally appeared on
ABACUS
I like MOBAs. I like watching them and I like playing them. I've dabbled in League of Legends, Heroes of the Storm, SMITE, and even tried out Paragon for a while. But I always go back to LoL. There's something about Summoner's Rift that's comforting.
LoL was my first MOBA, and I've been playing on and off since Season Three. I know I'm terrible at CS-ing, and I have an unfortunate tendency to get baited by low health bars. But I understand the game enough to have a passable grasp on mechanics (and confuse my editor with that last paragraph).
So when my boss asked me to try out Tencent's Arena of Valor on our Twitch channel, I thought "it's basically a LoL mobile port, how hard can it be?"
Spoiler alert: Much harder than expected.
It actually started off pretty well. I played Veera, a succubus-looking mage with giant bat wings, and managed to pull off a few sweet kills.
It triggered my bloodlust, which my colleagues found amusing. But hey, it won us the game!
After that successful start to the stream, they encouraged me to try Skud, a fighter/tank who looked like Ultron with a giant fist.
I was a bit nervous. I never liked playing melee, but agreed to give my best shot.
Turns out... I'm pretty good at this guy!
I didn't die ONCE that game! Even got MVP. Someone sign me up for next year's World Cup already. This game is easy!
But as always, pride comes before a fall.
The next game I was quickly given a reality check in the form of a devastating 1/6/7 KDA (Kill/ Deaths/Assists).
I was also struggling a lot with the different shop system, the UI, and figuring out how to use my abilities. Also what's the deal with no wards in this game???
But I mostly blame Josh for my loss. You see, before the third game started, we took a little time to check out what the hero pool was. That's when Josh introduced us to "his girl."
So for the next match we had to try her, but it turns out it's much harder to aim with just your thumb. I'm used to having a full mouse and keyboard, so going from that to a touchscreen was really difficult.
So what do I think of Arena of Valor? It's a fun game! Playing it makes me really appreciate the skill of pro players in the recent Arena of Valor World Cup. It definitely takes a lot of precision to quickly aim and land skillshots with so little screen real estate.
But will I make the switch from my beloved League of Legends to Arena of Valor? Not likely.
To be honest, part of that is because I just really like LoL. (I mean, I REALLY like LoL.) But I do see why anyone with a MOBA addiction would be hooked on Arena of Valor, because it lets you feed that craving on the go. If I want "portable" LoL, I'd need to carry my laptop around!