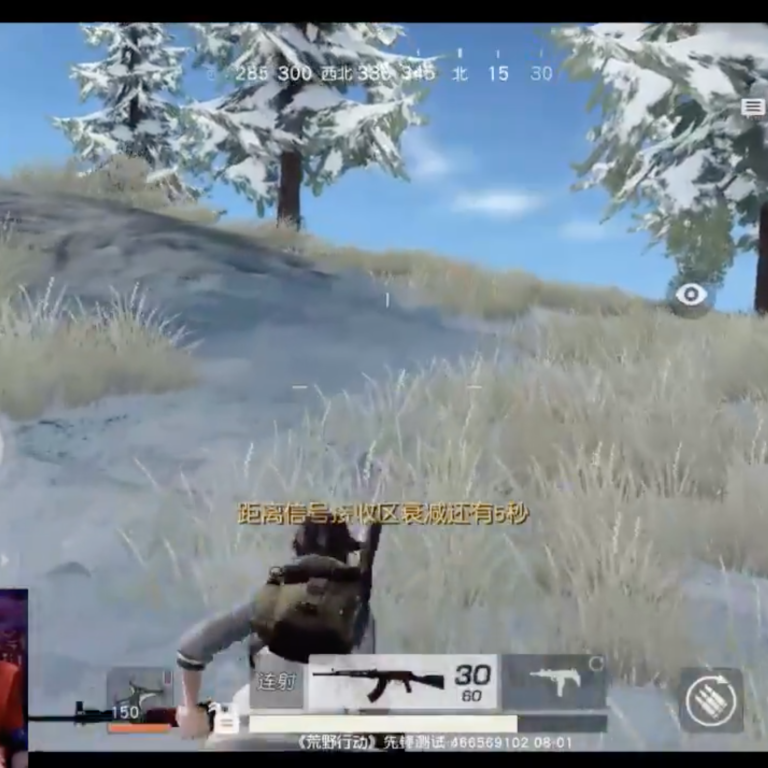 Mobile battle royale hit Knives Out is kinda ugly (but it has stylish clothes)
NetEase's PUBG clone is still raking in cash from players
This article originally appeared on
ABACUS
I've been running through mobile battle royale games on Twitch. And China has a lot of them.
First we went through the two (yeah, two) mobile versions of PlayerUnknown's Battlegrounds created by Tencent, subtitled
Exhilarating Battlefield
and
Army Attack
. Spoiler alert: They're virtually identical.
But is it as good as Tencent's mobile PUBGs? Well… it definitely doesn't look as nice.
Admittedly, I am playing on an older phone, an iPhone 6s. But come on. Can you believe this is meant to be a sink?
The funny thing is that its looks are one of the reasons we were excited about this game. Most battle royale maps are basically clones of PUBG's original map -- generic Northern European countryside with odd buildings scattered around. The map we played in Knives Out is like, 90% that. But the other 10% is something we haven't seen before in battle royale: A snowy landscape with a big freaking CASTLE.
But the poor graphics meant the castle was really underwhelming. It doesn't even have proper stairs -- just slopes painted to look like stairs.
On the other hand, it's much more fun to play than it is to look at. Most of the Chinese PUBG clones are pretty similar, but this one has a few neat additions -- like drones! We were way, way too excited to fly this.
You'd think that having actual PUBG on mobile means people aren't playing clones like Knives Out anymore. It's dropped out of the top 100 on the iOS App Store in China, although admittedly that might be because it's already accumulated so many downloads over the last year.
But even if fewer new players are downloading it, the players it does have seem pretty invested in the game.
And after playing it, we know why people are spending so much money on it: The game has a whole range of fancy outfits, costumes, even cool skins for your weapons… all of which, of course, costs real money.
I don't spend money in games. Esther and Ravi say they do only occasionally. But we were all surprised by how elaborate and crazy the options were in this game.
But uh. Enough about the clothes. What about the game?
I got killed. A lot.
PUBG Mobile is notorious for putting low-level players in games filled with bots -- dumb bots, who stand still while they shoot you to make themselves an easier target.
Knives Out seems to have more human players. And human players… well, they're not as easy to shoot.
...I think I might return to the safety of PUBG Mobile soon.