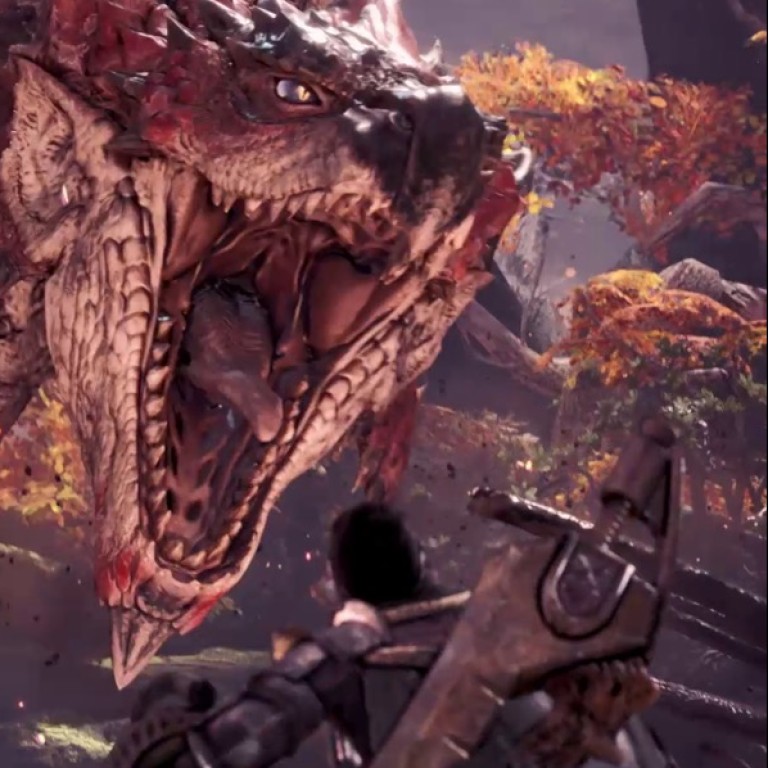 Monster Hunter: World pulled from Tencent's WeGame days after launch
WeGame says authorities received "numerous" complaints about game's content
This article originally appeared on
ABACUS
Until it was pulled on Monday,
Monster Hunter: World
landing on Tencent's WeGame platform was one of the biggest moments in China's gaming history.
It was the first time a blockbuster game was officially made available to Chinese gamers at the same time as the international launch. Previously, Chinese gamers had to get their games from Steam -- Valve's game distribution platform that
isn't recognized by the government
.
Not only did WeGame get Monster Hunter: World -- it beat Steam to the punch on August 8 by being the first PC platform to launch the game. WeGame even offered a big discount for Chinese gamers: The title was around US$15 cheaper than on Steam. WeGame received more than
one million pre-orders
.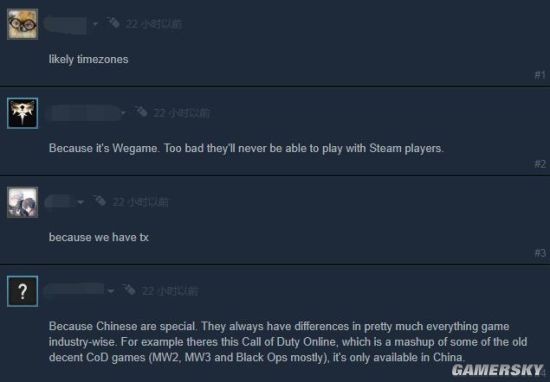 Just when everything seemed to be going well for WeGame, Tencent announced on Monday that Monster Hunter: World was no longer available for purchase after authorities received "numerous" complaints about its content.
Many internet users
were surprised by the news. While the Chinese government has cracked down on content containing profanity, gore and pornographic elements, Monster Hunter: World doesn't seem to fall into any of these categories. The game -- rated "T" in the US, meaning it's suitable for ages 13 and older -- see players hunt down fantastical beasts.
WeGame says gamers who have purchased the title can apply for a full refund before August 20 -- or they can continue to play, though there's no guarantee that the game will keep on running. All buyers will receive a 30-yuan (about US$4) WeGame coupon as compensation.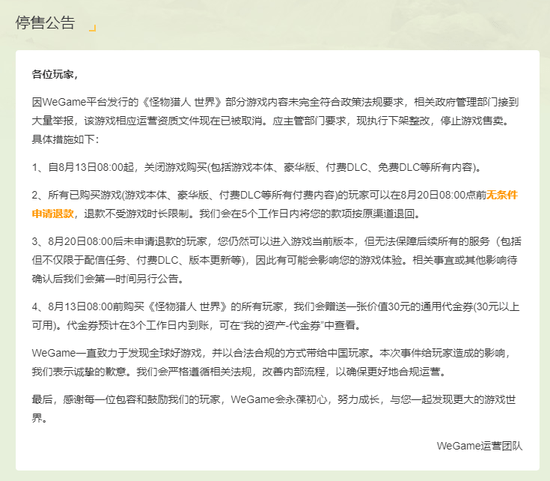 The removal comes after Tencent revealed last month that it's set to launch
an international version of WeGame
that could allow it to skirt China's tight censorship rules.
Monster Hunter: World is one of this year's biggest gaming sensations. Since it launched on consoles earlier in January, over 8 million copies have been sold on PS4 and Xbox One.