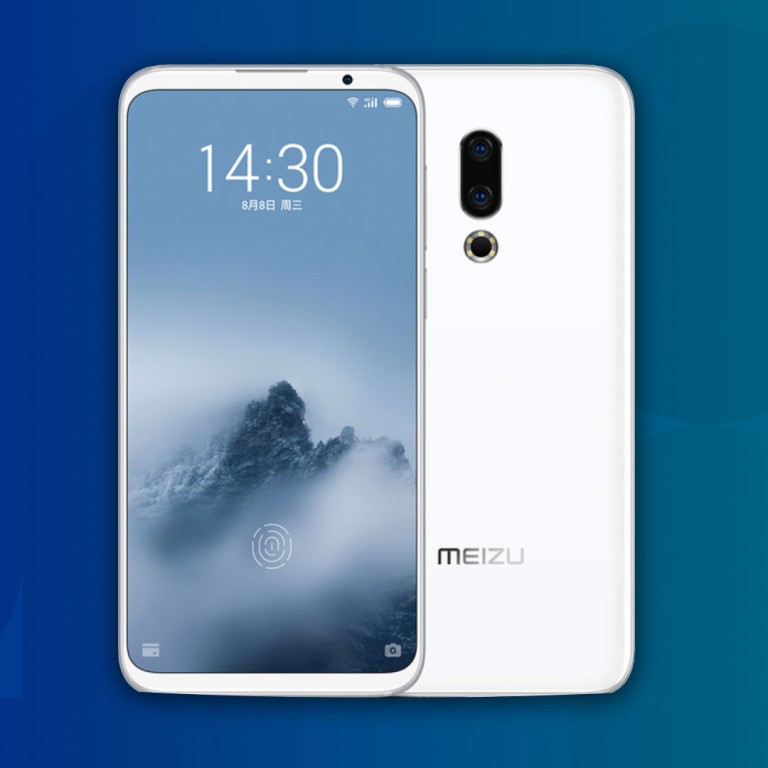 Meizu's flagship smartphone looks boring (but it might be enough to keep the company going)
Meizu looks for a turnaround with Meizu 16 after previous models failed to impress
This article originally appeared on
ABACUS
You can't overstate how important this phone is to Meizu. But it's hard to tell just how much is riding on the Meizu 16 by looking at it.
The company's grip on the Chinese market is sliding. Reception to its last few flagship handsets wasn't anything to brag about. And as the cutthroat smartphone market contracts, there are worries about Meizu's future.
But if you thought Meizu would go all-out to capture attention with something like Oppo's pop-out camera or Huawei's shimmering and colorful P20, well, that's not what they did.
Sporting a 6-inch 18:9 screen, the handset adopts thin bezels on both ends instead of the now-ubiquitous notch. The color options are just black and white. It doesn't feel very 2018.
But it seems that it's exactly what many Chinese consumers were looking for.
Forget the looks: Perhaps the best thing about the Meizu 16 is what's on the inside. At 2698 yuan (US$393), it offers a high-end Snapdragon 845 processor, as well as a fingerprint sensor inside the screen. It comes with 6GB RAM and 64GB storage, with the option to upgrade to 8GB/128GB for US$87 more.
With its latest phone, Meizu is looking for a comeback following disappointing responses to the Meizu 15 that came out four months ago, as well as last year's Pro 7.
He added that the Meizu 16's numbers may not be as impressive as they look. According to Wang, the Vivo Nex also accumulated over a million pre-orders despite being pricier than the Meizu 16.
Timing might have also played a role.
"Meizu 16 launched in a period when no other large companies are launching flagship models, which gives Meizu some space," Wang said.
It doesn't mean the bigger companies aren't watching. Like rival Xiaomi, Meizu attracts loyal users who call themselves Meiyou, or Kerosene -- which sounds like "Mei's friends" in Chinese. As Wang pointed out, Xiaomi's Mi 8 was the same price as the Meizu 16… until Xiaomi slashed the price of their flagship by 100 yuan (US$14.5) for just one day on Monday to make it cheaper than Meizu.
One commented, "Asked a few friends to stay up to help. It sold out the moment it went on sale."
"Dare announcing how much stock there were? I'm very curious," a suspicious user asked.
Meizu wrote, "Hugs. We're working hard to stock up. Please give us some time."
(Abacus is a unit of the South China Morning Post, which is owned by Alibaba -- an investor in Meizu.)