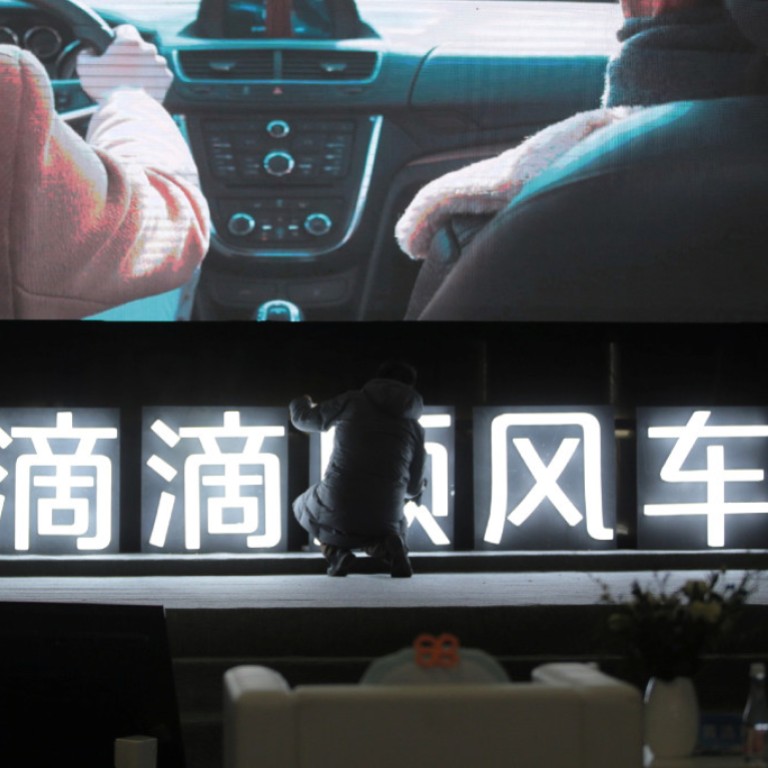 7 things you need to know about Didi's carpool crisis
Public fury in China after second female passenger is raped and killed
This article originally appeared on
ABACUS
China's social media is trembling with anger. For the second time in three months, a female passenger has been
raped and killed
while using Didi Chuxing's Hitch service. The function has now been suspended, and Didi vows to conduct an internal assessment. Here's what you need to know.
Didi is China's Uber -- and it does more than ride hailing
Didi has many transport functions. You can hail a taxi, get a chauffeur-driven car or even rent a car that you have to drive yourself. Launched in 2015, Hitch is one of Didi's many services, allowing you to carpool with other people -- it matches private car owners with commuters heading to the same direction. Carpoolers pay the driver a fee calculated by the app, which is generally cheaper than a regular taxi ride.
Hitch is really popular
During this year's Lunar New Year travel rush, Didi claimed more than 7 million people took advantage of Hitch. The longest ride was said to be nearly 1,500 miles long -- about the same distance between Miami and Boston.
But it's not subject to China's ride-hailing regulations
As a carpooling service, Hitch isn't covered by national rules which, among other things, require taxis to install an emergency alert system and a recording device with geolocation. Without outside rules, it's largely up to Didi to decide how to protect both carpool drivers and passengers.
Two passengers have been killed while using Hitch
In May, a man stole his father's Hitch driver account and went on to kill a female passenger. It was found that the app's facial recognition system failed to work, allowing the man to impersonate a driver. Then on Friday, another woman was raped and killed by a Hitch driver -- one day after a female passenger complained about him to Didi. The company admitted that it did not investigate the complaint.
There were other issues with Hitch too: After the murder in May, it was revealed that drivers were allowed to view a rider's age, gender and profile picture on the app -- and rate them. The function was designed to ease concerns of car owners who might otherwise be reluctant to drive strangers -- but some drivers were found to have misused the function to share lewd comments about passengers. The discovery triggered more worries among riders, especially women.
Didi scrambled to respond
In the aftermath, Didi said it removed the comment feature and enhanced an SOS feature on the app. It also suspended Hitch rides between 10pm and 6am daily, and began to make the facial recognition feature mandatory for drivers before they take an order. (Passengers have to do the same to get a ride.)
But some people weren't happy about the new safety measures
Some drivers were annoyed that the app failed to recognize their face, while some riders complained they had trouble finding rides during late hours -- forcing them to seek more dangerous transport modes.
So what's next?
Didi's troubles have caught the government's attention. China's police and transport ministry said the company has "unshirkable responsibility" over Friday's killing. And the National Development and Reform Commission said on Monday it plans to expand the country's growing social credit system to the transport sector.
(Abacus is a unit of the South China Morning Post, which is owned by Alibaba -- an investor in Didi Chuxing.)