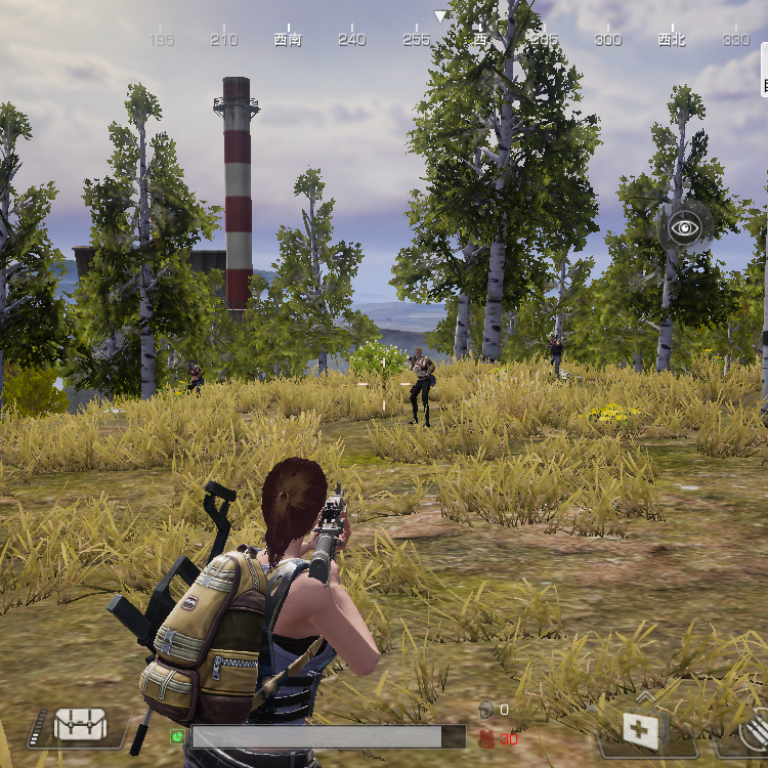 Xiaomi's smartphone shooting game is PUBG, Battlefield and Counter-Strike in one
Watch us play the smartphone maker's own game
This article originally appeared on
ABACUS
When an early version of PlayerUnknown's Battlegrounds took gamers by storm last year, among the Chinese companies to quickly roll out clones of the PC game for smartphones was Xiaomi.
Yeah, that Xiaomi. The one that makes smartphones, tablets and other hardware. They've long been accused of making hardware that is, to put it delicately, "inspired" by Apple. So it's probably fitting that this game is inspired by not one, but three major games.
In October 2017, the company jumped on the PUBG crazy by adding a battle royale mode to Xiaomi Gunfight, and it was a hit. It soared to the
top of China's iOS app store
along with NetEase's PUBG clones, and
Xiaomi claimed
that it drew more than one million daily active users within 11 days of release.
But Chinese players soon turned to Tencent after it released two 
official PUBG Mobile
 games in February. While NetEase has found success in 
overseas markets
for Knives Out and Rules of Survival, Xiaomi Gunfight struggled to stay relevant.
Being a battle royale fan, however, I still wanted to play Xiaomi Gunfight. But I arrived too late to this party, because nobody's playing this mode anymore... which is probably why Xiaomi expanded with two new modes.
But we'll get to those later, because I wanted to start with battle royale.
Like virtually all the PUBG clones out there, it has a map similar to PUBG's base map Erangel -- the same sort of semi-deserted Eastern European setting, with similar buildings dotted around, but with far worse graphics. To be fair, I was playing on an iPhone 6s during our stream, so the game set graphics to Medium by default. But even after manually adjusting it to Ultra, only the color got crisper, with objects and textures still far too blurry and murky.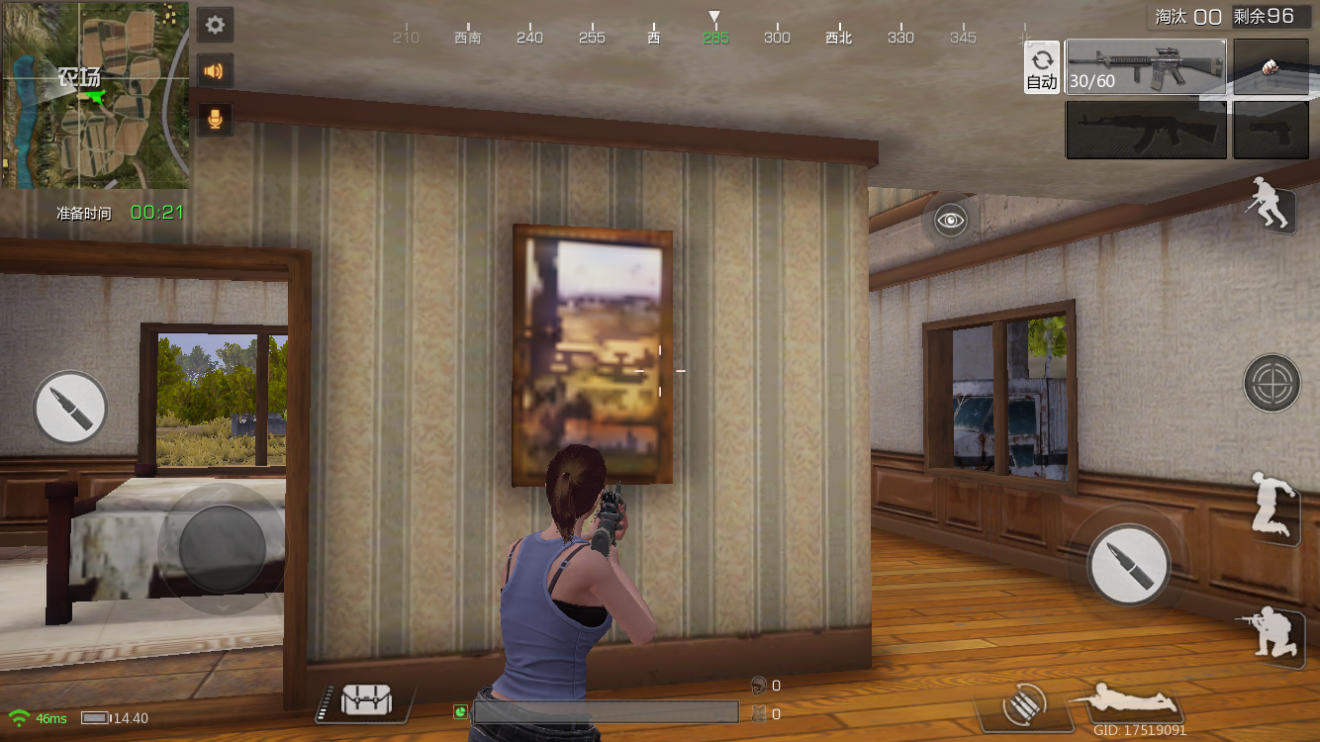 The technical issues didn't stop there. It was buggy too:
In Tencent's PUBG Mobile, one change from the PC version is that it also has bots. But you'll apparently only see them when you start playing the game; once your character advances past a certain level, the bots go away and it's all real players, like the PC version. (Allegedly, anyway: I'm not good enough to reach that level, and... I kinda never want to be, because the bots are fun to kill.)
But where PUBG Mobile has a few human players, I have a funny feeling that my game of Xiaomi Gunfight battle royale had just one other human in it -- and 90+ bots. And I know I said killing bots is fun like, 30 seconds ago, but Xiaomi Gunfight's bots are so bad that it wasn't fun at all. They just stand there! At one point in one of my solo games, four players appeared out of nowhere standing in a row in front of me, shooting at me at the same time but all missing.
(All of which makes the fact that I was killed by a bot on the stream all the more embarrassing.)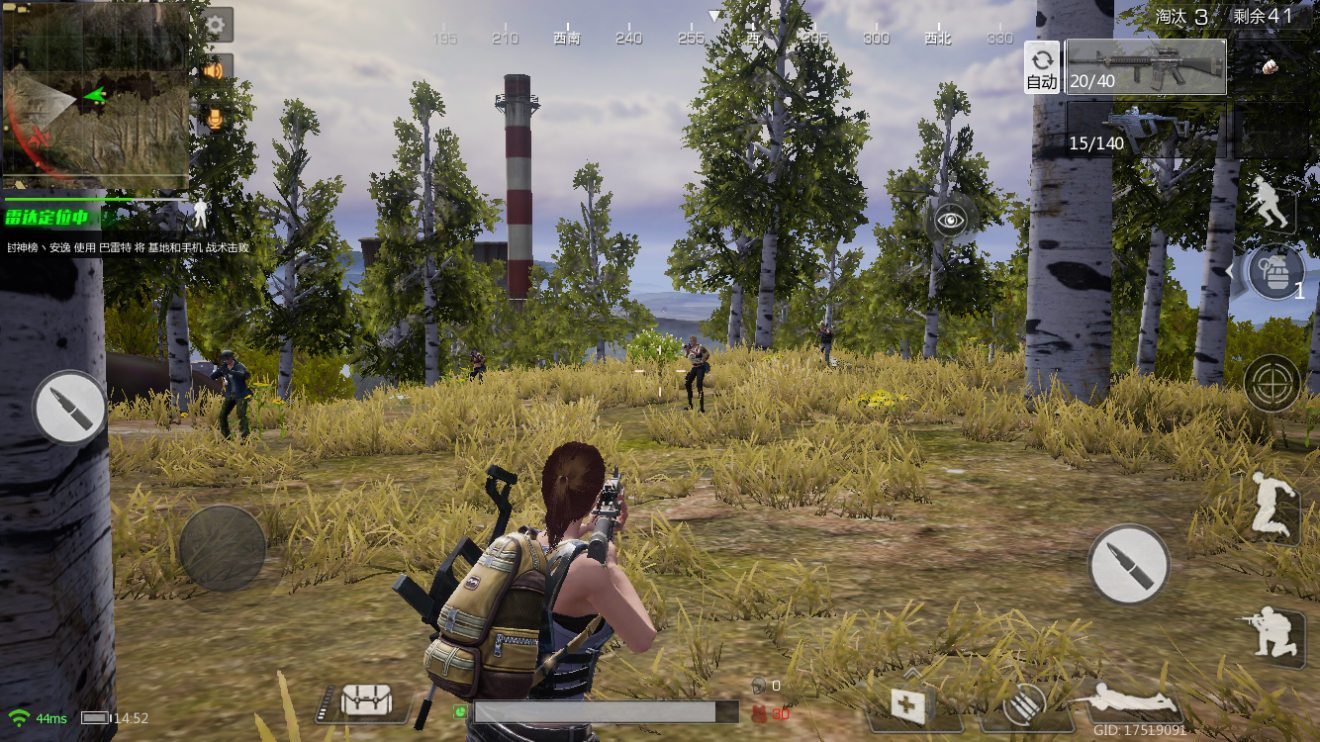 But losing in battle royale is not the only way I can lose in Xiaomi Gunfight.
In June, it added a new game mode called Battlefront. It's a team-based mode with more tactics and variety. You can play as a different class, like medic or engineer, granting you different weapons and skills. There are tanks and helicopters, and the objective is to hold as many zones as possible to bleed the enemy's score dry.
If any of you are gamers, you've probably realized that I'm describing Battlefield. Because, guess what: This mode is basically Battlefield Mobile.
It's actually really fun. I may be a battle royale person, but this is a big change of pace in a good way.
Unfortunately, it's also ugly and buggy. During our game, I suddenly found that I couldn't move forward. It's dangerous to just stand still in a game like this, so I resigned myself to death... but then I discovered that I could still hop forward.
And that, kids, is how we managed to take an enemy checkpoint.
After that, we tried Xiaomi Gunfight's original classic mode -- what the game was before it jumped on the battle royale bandwagon (and before it abandoned the battle royale bandwagon for the Battlefield bandwagon).
It looked really familiar too. Because, guess what, it's a mobile version of Counter-Strike.
Xiaomi is not best known for making games, but the company wants a share of China's huge gaming market.
Over the years, Xiaomi moved from simply distributing games in its own app store to
publishing
games made by gaming studios it owns, including a
car racing game
and an Honor of Kings-like MOBA game (called 
Xiaomi Supergod
).