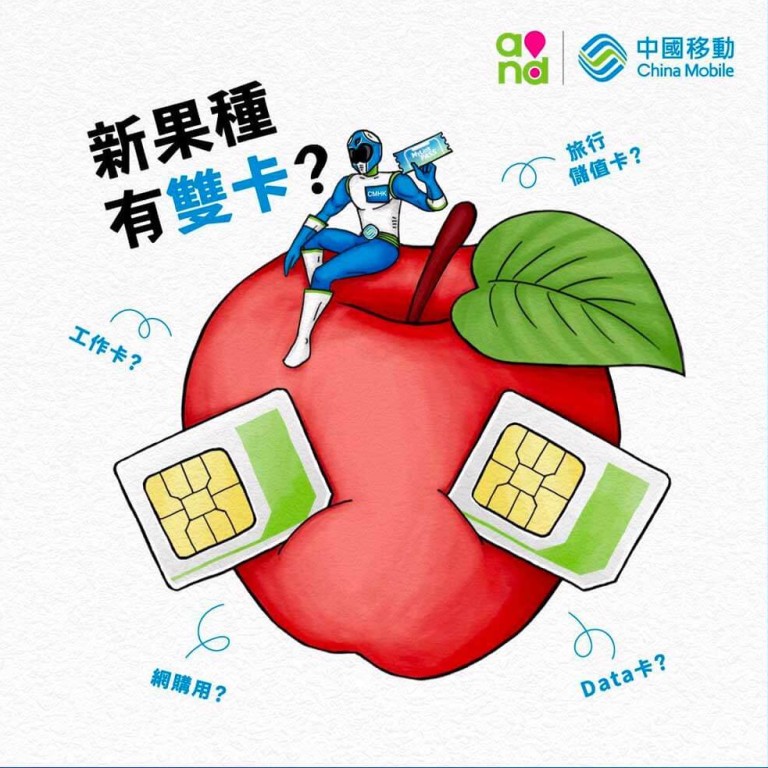 Top Chinese carrier China Mobile teases dual-SIM iPhones in poster
Additional leaks suggest it's the iPhone XS and iPhone XS Plus that will sport two SIM slots
This article originally appeared on
ABACUS
Apple is expected to unveil new iPhones on Wednesday -- and leaks from China are already giving us hints of what's to come.
China Mobile, one of the country's top carriers, published
a poster on its Hong Kong Facebook page
 that says, "The new fruit supports two SIM cards?" -- suggesting the iPhone X successors will feature dual-SIM.
Additionally,
a poster
rumored to be from another top carrier, China Telecom, also points to dual-SIM iPhones.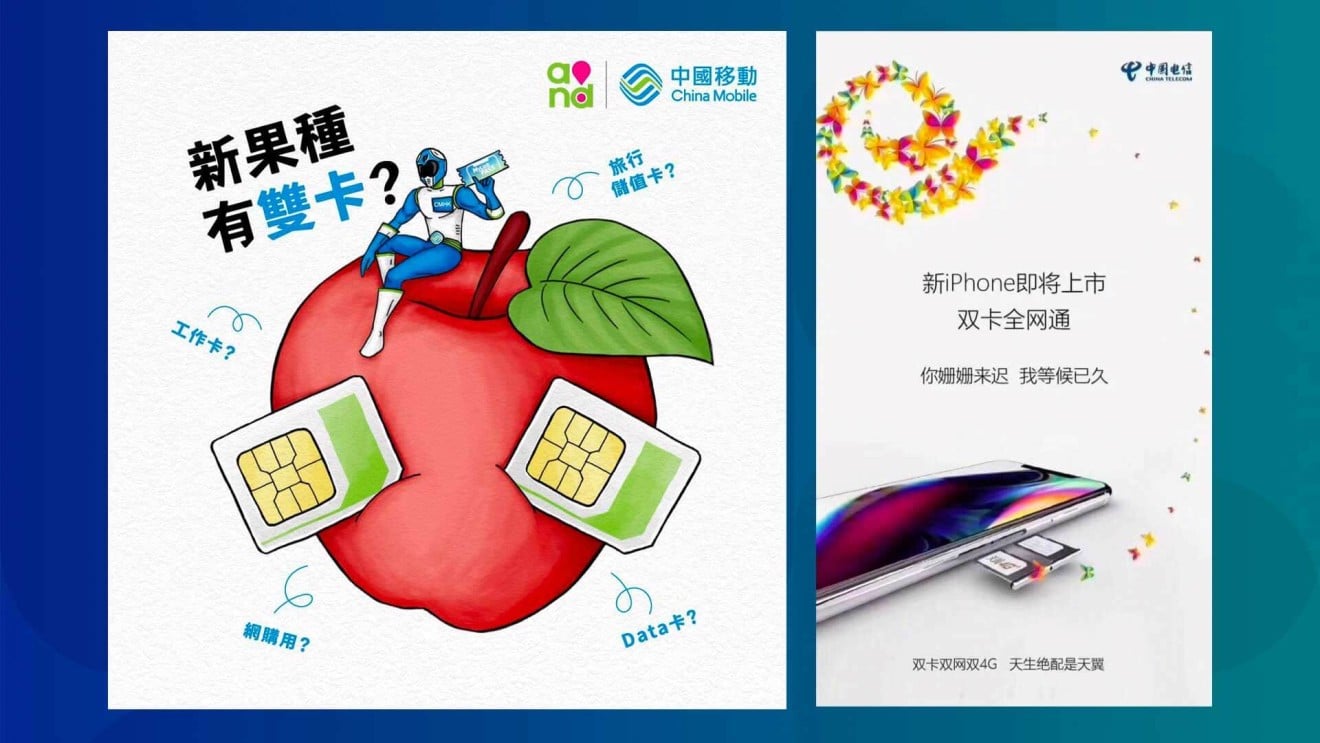 On top of that, a Weibo leaker also posted what he claims to be
an internal presentation slide
from China Mobile, revealing many specific details of the new iPhone lineup.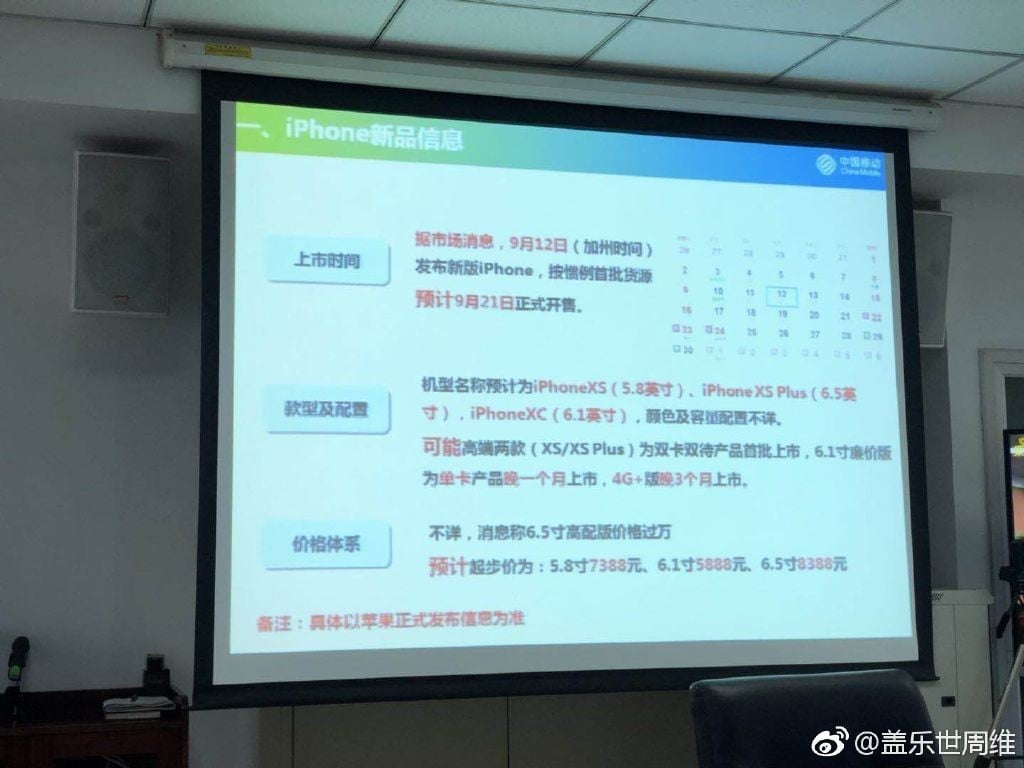 The slide claims that Apple will announce three new iPhones on September 12 -- a 5.8-inch iPhone XS, a 6.5-inch iPhone XS Plus and a 6.1-inch iPhone XC.
It says the iPhone XS and the iPhone XS Plus will likely be Apple's first dual-SIM devices. The iPhone XC, the cheaper variant of the batch, will support just one SIM card.
It also says the iPhone XS and iPhone XS Plus will become available on September 21, followed by the iPhone XC a month later -- starting at 7,388 yuan (US$1,076), 8,388 yuan (US$1,220) and 5888 yuan (US$857) respectively.
While none of these leaks show us what the devices will actually look like,
venerated Apple analyst Ming-Chi Kuo
expects the iPhone XC to come in red, blue, orange, gray, and white -- and the iPhone XS to come in the traditional silver, space gray, and gold colors.
Chatter about dual-SIM iPhones has been around since the beginning of this year. While a smartphone which supports an additional SIM card slot might sound redundant to many living in the West, it's a highly practical feature in China that iPhone users have been asking about for years.
Take an iPhone X user like me for instance. I work in Hong Kong but my parents live in the mainland. So everytime I go home to visit, I'll have to switch SIMs to avoid paying a hefty roaming fee.
Conversely, when I sign up for new Chinese apps and services from Hong Kong, I often have trouble receiving verification codes that are sent to my mainland number for security reasons -- instead of my Hong Kong one.
For those who travel less, there are other reasons to want dual-SIM. Many price-conscious users in China use the function to
take advantage of different rate plans
from different carriers in different regions. Having more than one SIM simply means more flexibility.
But dual-SIMs aren't the only way for device users to hop between carriers. In fact, Apple already seems to be moving away from SIM cards: The iPad and Apple Watch both use eSIM instead, which attach permanently to the device and allow users to switch carriers without swapping cards.