Tencent
Get more with myNEWS
A personalised news feed of stories that matter to you
Learn more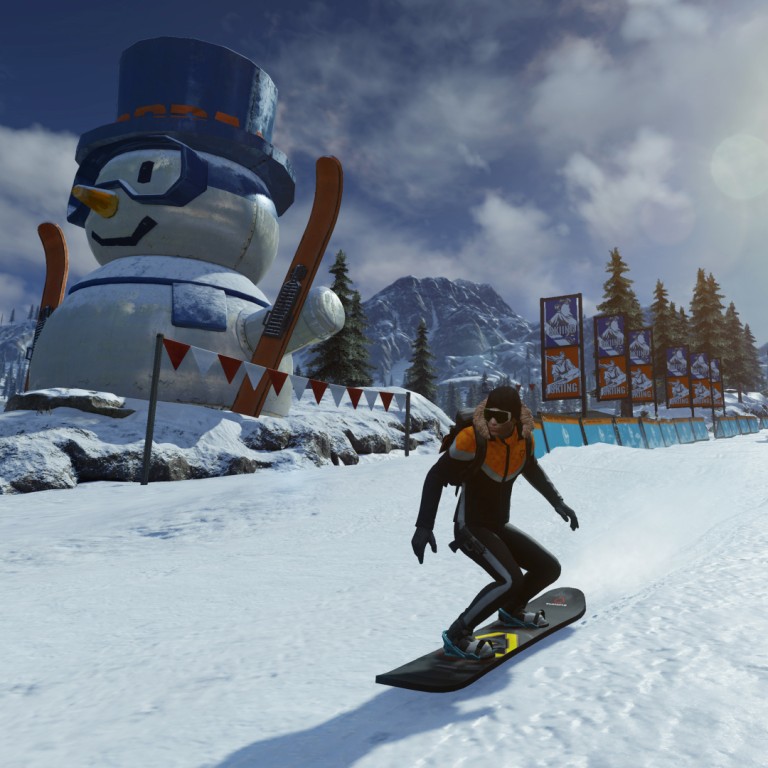 Snowboards and guns: Tencent's snowy battle royale debuts on Steam
It's like PUBG, except you can snowboard, mountaineer or hang-glide (and kill people)
This article originally appeared on
ABACUS
If you are growing weary of PUBG, you might find Tencent's soon-to-be-released
Ring of Elysium
refreshing.
The free-to-play game, scheduled for early access on Steam on September 20, allows you to snowboard, mountaineer or hang-glide... while you try to stay alive in a game of battle royale.
Ring of Elysium is set on a snowy vacation resort popular with tourists. But a massive snowstorm is moving in, and the last rescue chopper can only take four passengers.
How do you decide who gets one of those precious seats? Well, here's where the battle royale bit comes in: You have to slaughter everyone else to ensure your place on the rescue chopper to safety. (And then to prison, I guess?)
I'm not gonna lie, that looks pretty fun. The setting may be bizarre, but it's basically an excuse to get people running around shooting each other while snowboarding or hang gliding. And if it's as fun as it looks, I'm OK with that.
While it's not widely known, Ring of Elysium has in fact been
in the pipeline
since November last year. Judging from online Twitch streams, the game is very much in line with what's shown in the video.
Shenzhen-based Tencent, the world's largest gaming company by revenue, said Rings of Elysium is developed by its own
Aurora Studios
, which utilizes a homegrown gaming engine (Quicksilver X) to simulate the snowstorm in the game.
And funnily enough, this winter battle royale has emerged right around the same time as rumors have popped up that PUBG's fourth map will be
a snowy one
.
It's also worth noting that this game is only Tencent's
second game
on Steam. Choosing to launch Ring of Elysium on Steam rather than its own platform, WeGame, signals that this game is clearly intended for a global audience.
Ring of Elysium's arrival is bound to further heat up competition in the battle royale genre. While it's currently being dominated by PUBG and Fortnite, that could very well change.
This week, PUBG saw its number of daily players
dip below a million
for the first time in over a year -- right when Activision started a beta test for a battle royale mode in the new Call of Duty, which has been very well-received by gamers.
But Tencent isn't likely to worry. Through its network of partnerships and investments, it has stakes in Fortnite, PUBG and Call of Duty.