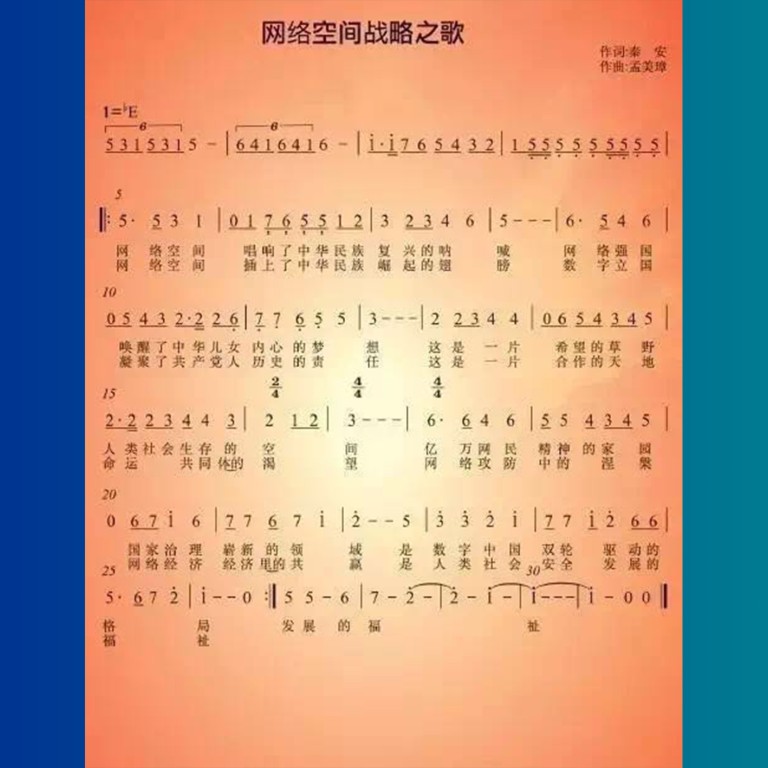 There's a song about cybersecurity from the Chinese government
"Cyberspace sounds the cry of rejuvenating the Chinese nation" is an actual lyric from the song
This article originally appeared on
ABACUS
China is not short of
patriotic songs
. Most of them sing praise about historical events, natural scenery or the people's love for the Communist Party. But now there is one that tries to educate you about the importance of cybersecurity.
"The Song of Cyberspace Strategy" was written by the director of the China Institute of Cyberspace Strategy, Qin An, who often appears on state news outlets with cybersecurity-related
quotes
and
opinion pieces
.
Complete with heroic drum beats and operatic choir singing, the song was
published
on his own WeChat public account yesterday. Qin An said in the post that the song was written for the 2018 China Cybersecurity Week, which just opened in Chengdu.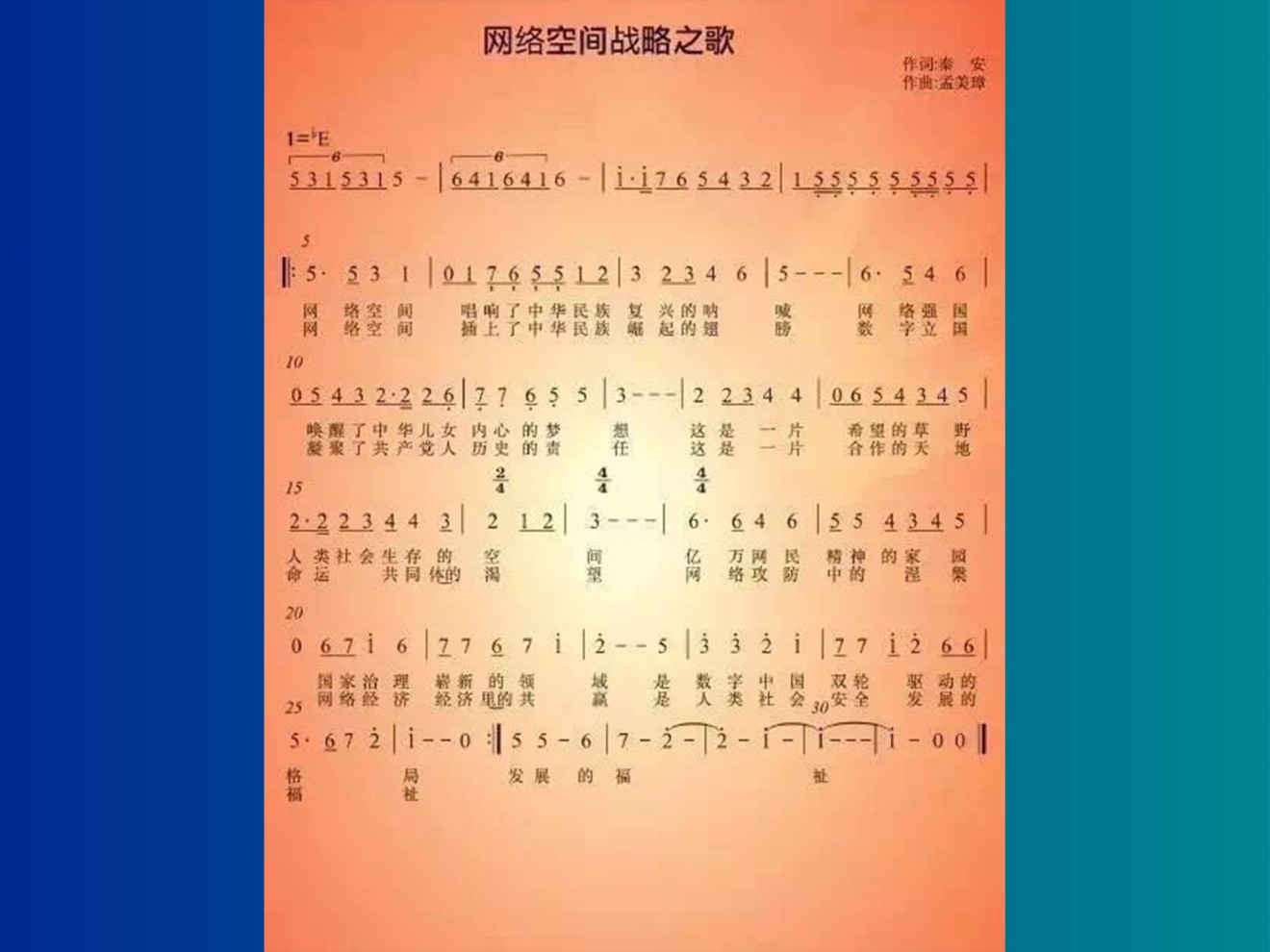 The song is full of memorable and catchy lines like "Cyberspace sounds the cry of rejuvenating the Chinese nation" and "The two-wheeled drivetrain of digital China" -- good luck getting those out of your head.
The complete translation is absolutely worth reading, and Graham Webster posted a translation on Twitter:
China Cybersecurity Week, first introduced in 2014, aims to "promote President Xi Jinping's vision of building cyberpowers, demonstrate the major achievements China has made in cybersecurity, and improve the general public's cybersecurity awareness and defensive skills through educational campaigns using multiple channels and platforms",
according to
state news outlet China Daily. (They should also apply for the Guinness World Record for most uses of the word "cyber".)
But who cares about that when you have a song with lines like "Digital nation-building solidifies the Communist's historial responsibility"?
And in case you're wondering: No, it doesn't sound any better in Mandarin.