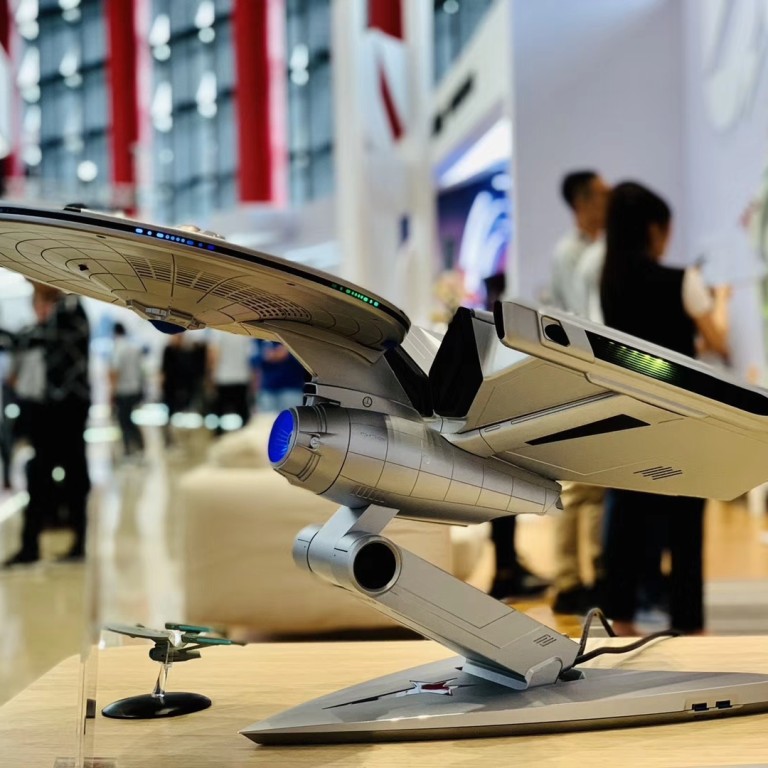 This model of Star Trek's USS Enterprise is also a badass PC
Lenovo's spaceship-shaped PC has a projector in the hull
This article originally appeared on
ABACUS
While the notion of what a computer should look like has been constantly challenged in this day and age, it seems like Lenovo wants to explore the final frontier with
a PC that looks like a USS Enterprise
from Star Trek.
Meet the Lenovo Titanium Enterprise NCC-1701-A!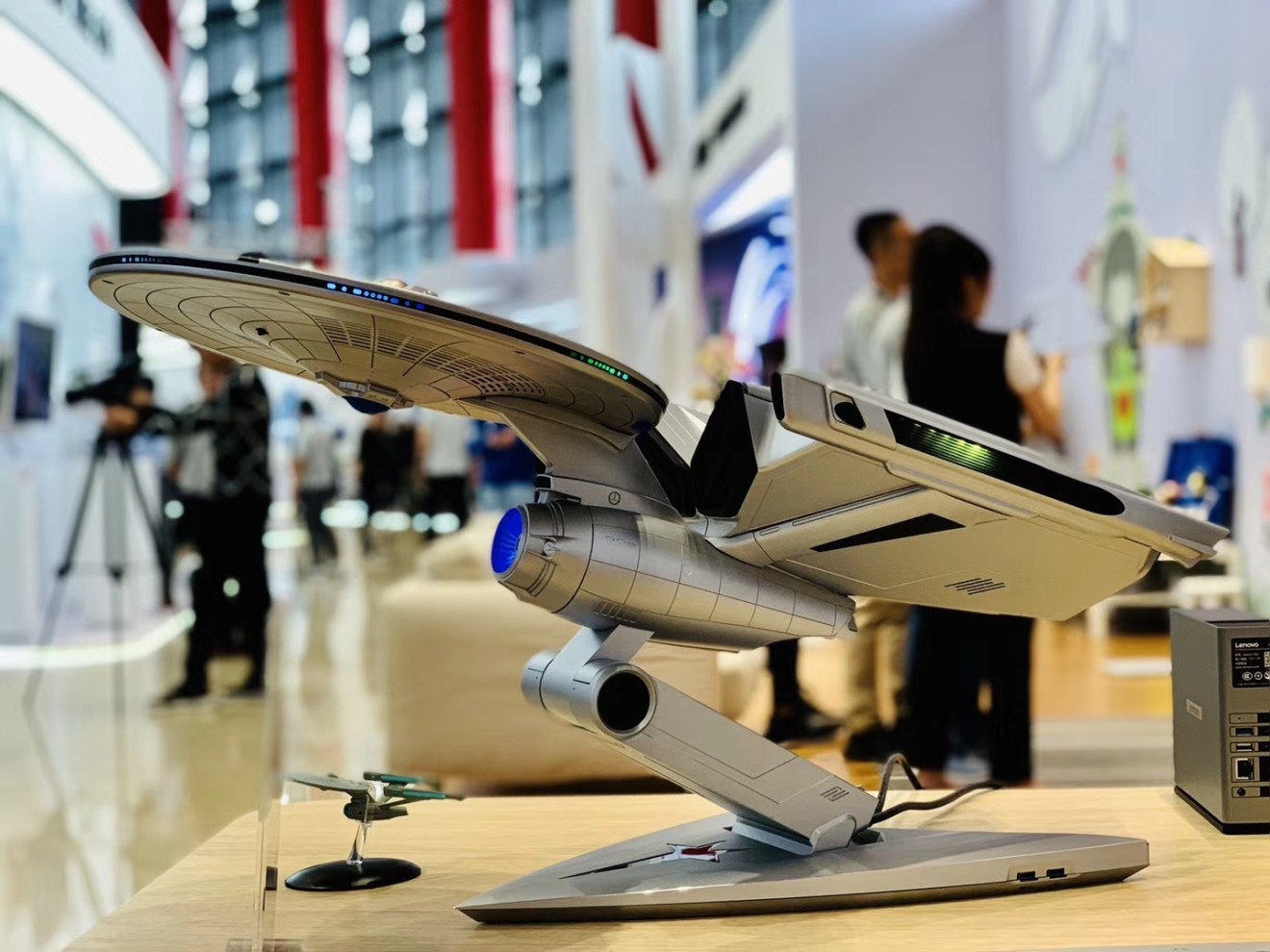 Looks pretty cool, right? And also
consider its specs
--  the computer runs on a ninth-generation Intel Core CPU and a NVIDIA GeForce RTX 2080 graphics card with 8GB of RAM. It also packs in 32GB DDR4 RAM and both a 1TB SSD and 2TB HDD.
Amazingly, the bottom hull of the spaceship is actually a projector. So you won't have to hook the computer up to a monitor -- I mean, it'd be lame if it had to go with a clunky monitor. With this, you can host game or host movie nights like a boss.
But it shouldn't come as a surprise that this amount of horsepower and design (exclusively authorized by Paramount CBS) doesn't come cheap. While Lenovo didn't say how much it'd cost,
Chinese media
said the price is set between US$2,200 to US$4,400. (Which is a pretty big range.)
Meanwhile, we have to point out that this computer is not an exact replica of the iconic Star Trek ship. Its nacelles are much bigger and thicker to pack more components into the machine.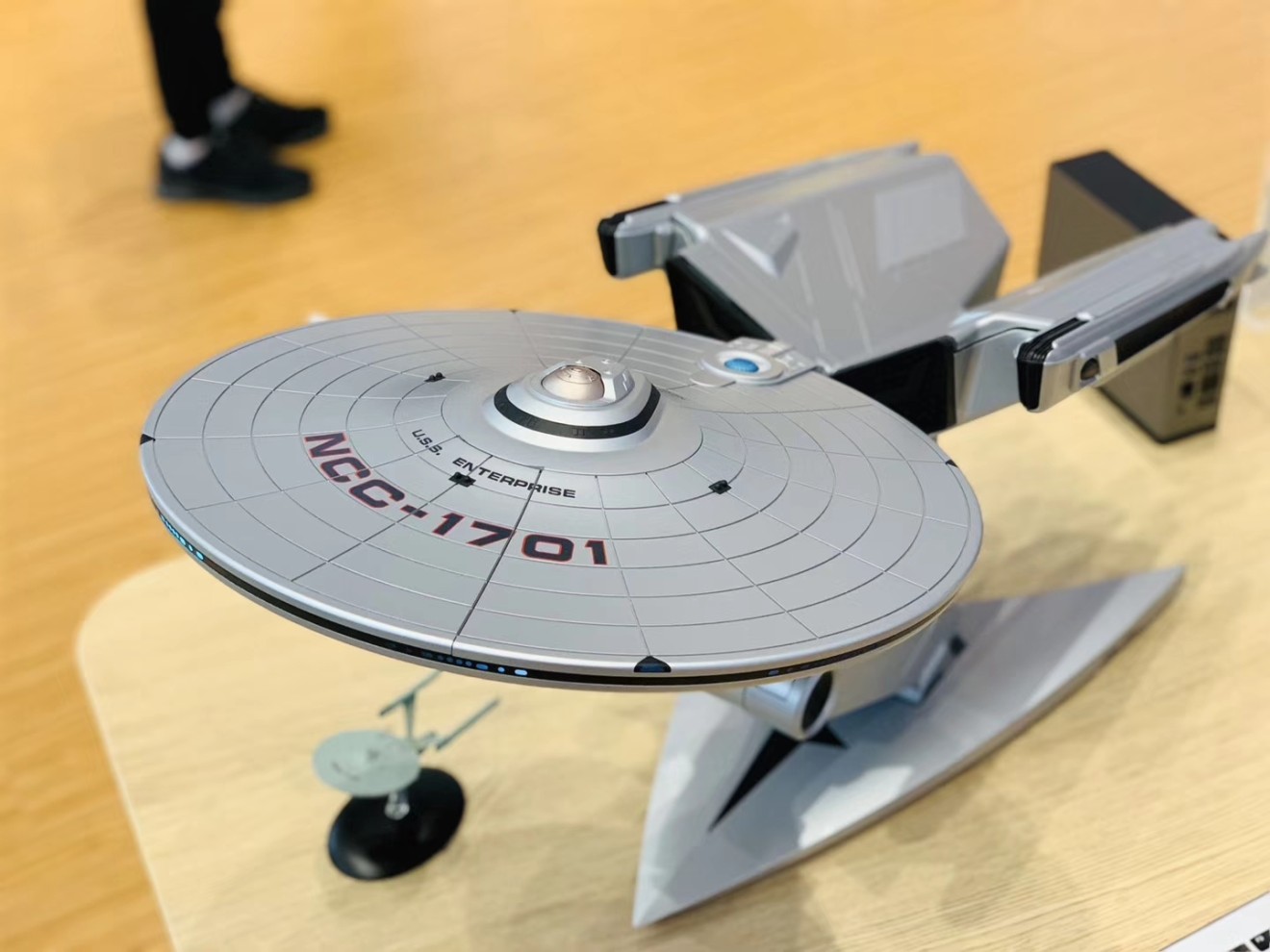 This actually isn't the first time Lenovo has shown off the Titanium Enterprise. They first unveiled it
back in 2016
, saying that it would include a GTX 1080, but it didn't give out more details of the machine at the time.
Many gadget fans immediately took a liking to the PC -- mostly for its look.
A netizen wrote
, "Although I don't see any damn use for this, I give Lenovo full marks on creativity."
Knowing Lenovo is a Chinese company, a netizen joked, "Lenovo you should just go back to America."