Drones
Get more with myNEWS
A personalised news feed of stories that matter to you
Learn more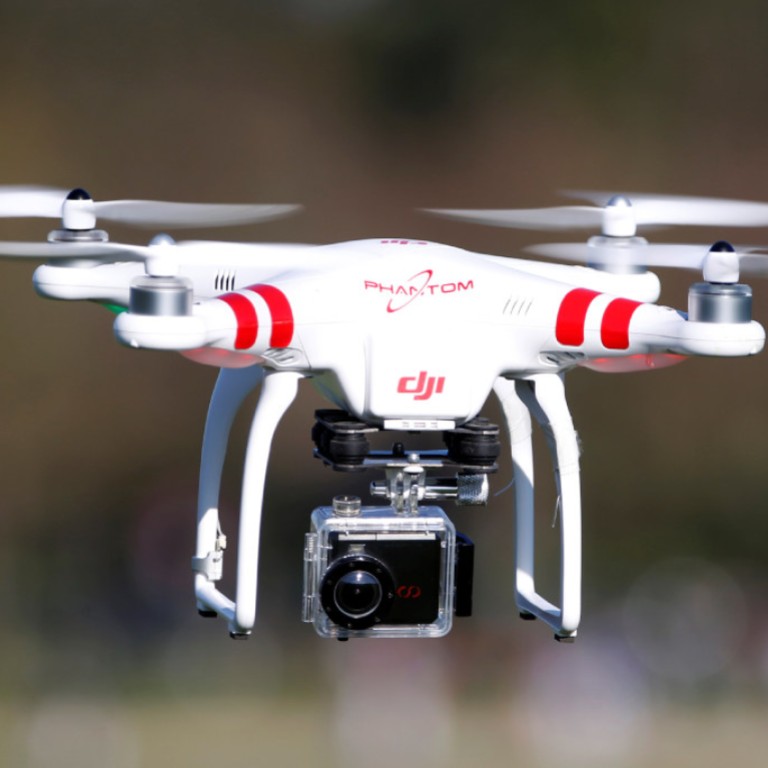 Is this DJI's next drone? Company says mysterious Phantom is not for sale
Success of the Mavic Pro and Mavic Air lead to questions about what's next for the iconic Phantom
This article originally appeared on
ABACUS
Think drone, and the image that comes to mind is likely DJI's Phantom. The first drone to really take off (pun intended) with consumers, the white plastic body of the Phantom is so iconic, it was even seen on South Park.
But the Phantom has been surpassed by DJI's Mavic line, which brought much of the same tech to a smaller, more portable package.
Some understandably prefer the bigger and more powerful cameras on the Phantom, but even there the Mavic line is catching up, with the Mavic 2 Pro
adding a Hasselblad camera
with a 1-inch sensor. If you can get that sort of performance from a small drone, why spend more on a bigger and bulkier one?
It's why drone fans are keenly awaiting the next upgrade for the Phantom, and why people were so excited when they saw this on Twitter:
A series of leaked pictures and video shows what looks like an unreleased version of the Phantom with interchangeable camera lenses -- a first for DJI's consumer model. Interchangeable lenses are a feature only on higher-end professional drones, like the Inspire 2.
But DJI says this is not a prototype of the next Phantom -- it's actually an existing model with a one-off modification for an enterprise customer.
In a statement, the company told us that it is "not a DJI product for public sale. To clarify, this was a modified Phantom 4 Pro drone designed for an enterprise client to serve specific application needs."
But while that particular drone may not be a new Phantom, it may show us what a future Phantom will look like.
Some on Twitter have pointed out that the interchangeable lens system seems like an extraordinary amount of development work for just one customer's benefit.
Their statement also does leave a lot of wiggle room: While this particular drone may not be a prototype, there's no reason why they can't re-use this technology in the next Phantom.
And it might need it. The Mavic 2 Pro's 1-inch sensor is the same as the top-end Phantom right now. Adding interchangeable lenses would give the bigger drone an edge the Mavic can't match.
Until then, we just have to wait and see what DJI comes up with next… or what else leaks first.