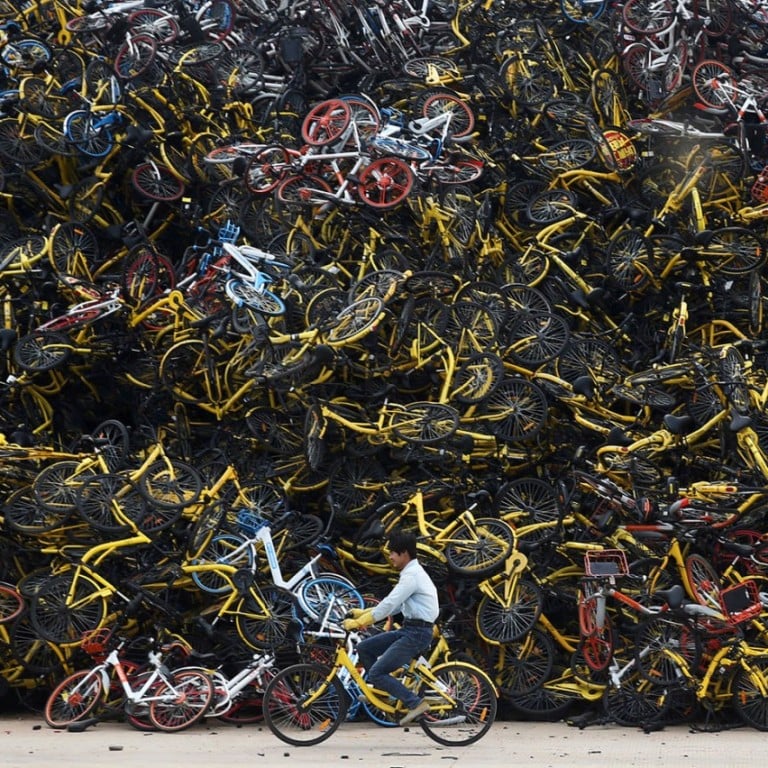 Users say bike-sharing app isn't returning their deposits on time
Amid a rapidly imploding market, can Ofo survive?
This article originally appeared on
ABACUS
Users say embattled bike-sharing company Ofo is taking longer and longer to return their deposits -- and they're not happy about it.
Ofo, which charges a deposit of 199 yuan (US$ 28.65) from each user, keeps extending the time limit for returning deposits. It started at 3 days, went to 10 days, and now says it'll take 15 days, state-run China News Service
reported
. Their report added that some users say they never received their refunds, despite Ofo telling them that refunds had been successful.
(Abacus is a unit of the South China Morning Post, which is owned by Alibaba, who has a stake in Ofo.)
Angry users have flooded the comment section of Ofo's recent Weibo posts, where there are hundreds of comments asking the company to give back their deposit soon. Many say they're not able to reach customer support.
An Ofo spokesperson has yet to respond to our request for comment.
China's bike-sharing industry grew very quickly… and then declined just as fast, as competitors flooded the scene. Chinese cities were first littered with bikes to rent, then littered with bikes dumped, some stacking up in huge piles.
As the last independent startup in an industry rapidly imploding, Ofo has been caught up in a series of troubles recently.