Baidu
Get more with myNEWS
A personalised news feed of stories that matter to you
Learn more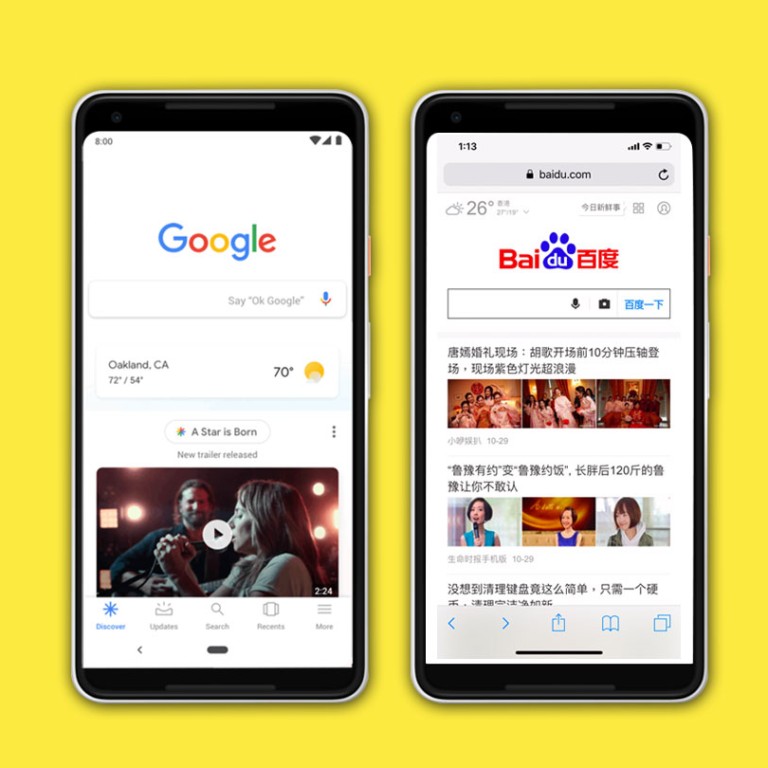 Google looking more like Baidu with new Discover feed
Apps and mobile sites in China favor more information on one page
This article originally appeared on
ABACUS
If you've visited Google's US mobile homepage recently, you might have noticed something different. While in the past it consisted mostly of the search bar and not much else,
now it features a series of cards underneath
-- showing news articles, sports results and other information.  
It's part of a Google initiative launched last year to revamp Search, called Google Discover. The function is already available on Google's mobile app, but this is the first time it's coming to the site as well.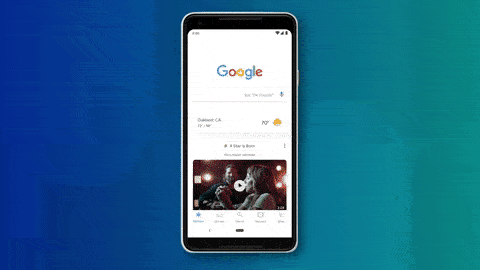 It's a notable change for Google -- but it's not exactly groundbreaking in the world of search engines. In fact, the world's largest internet population is already familiar with a search page that has a similar layout.
That's right, I'm talking about Baidu in China.
Before you even type a single word into Baidu's search bar, its front page already supplies a plethora of information. The top left shows the weather forecast in your area. Scrolling down gives you an endless feed of news ranging from entertainment and science to health and relationship advice.
But that's not all. Tapping on the boxes icon in the upper right leads you to even more functions, including maps, a discussion forum, lottery results, parcel tracking, mortgage calculator, and more. It mirrors the "mini programs" section in Baidu's app, which allows users to call a taxi, order food or listen to music -- all without ever leaving the app.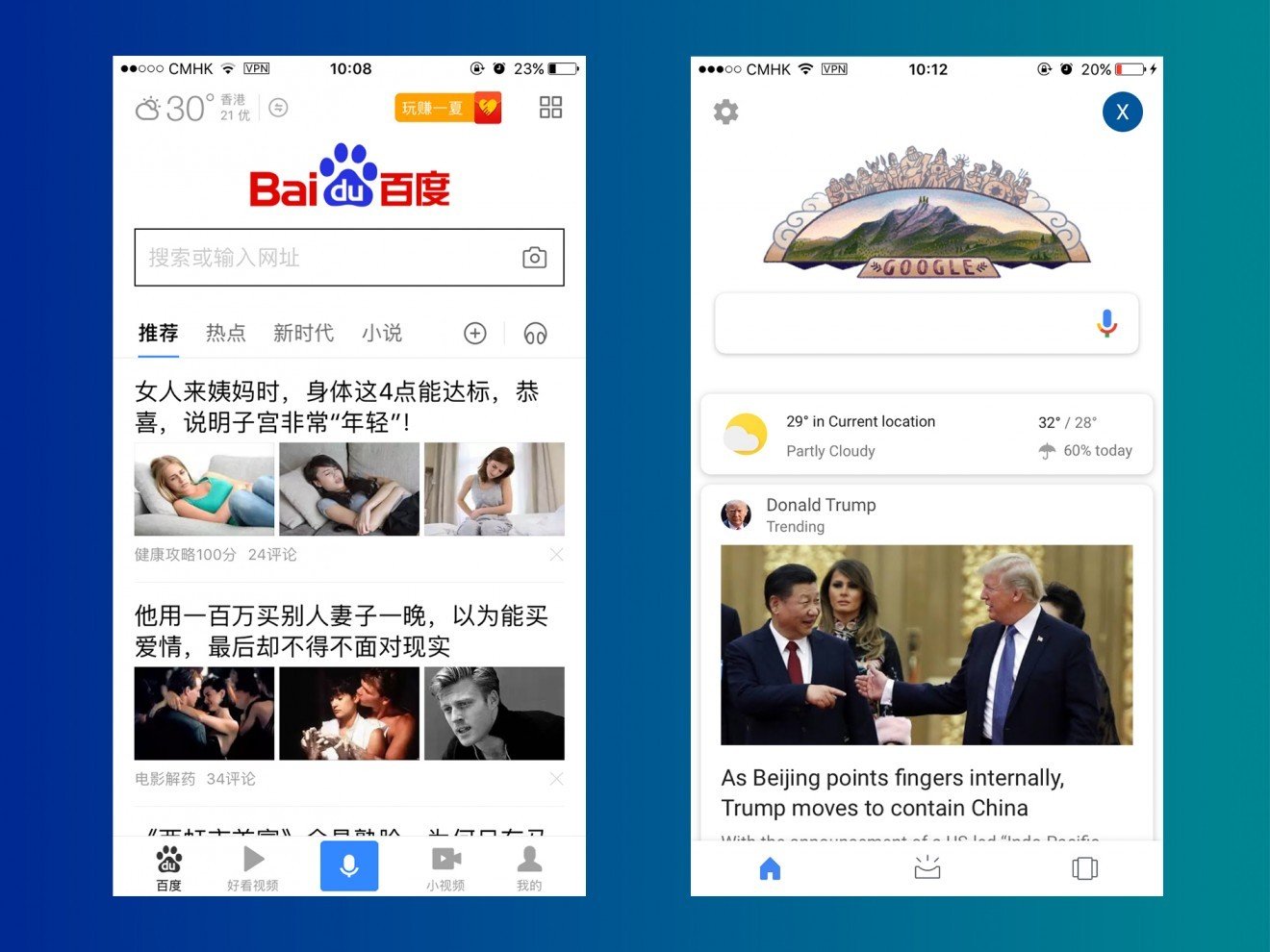 Of course, this type of homepage design isn't limited to Baidu; it's prevalent across platforms in China. To the uninitiated, it may look cluttered. But there's a reason why it's popular in China,
where 98 percent of internet users are on mobile
.
A content feed encourages users to scroll on indefinitely, without the need to open several tabs as people tend to do when browsing on a desktop. It's simply a natural way to surf when you're using a smartphone. Similarly, including shortcuts to different services on one page helps users access what they need, without tapping too many times.
You can find the same design principle on popular Chinese platforms like Alibaba's Taobao, which shows an almost infinite feed of products without users having to click through pages -- or Tencent's WeChat, which consist of many mini apps within one app.
(Abacus is a unit of the South China Morning Post, which is owned by Alibaba.)
Google's embrace of the content feed on its mobile frontpage comes at an interesting time. Recent reports suggest that the company is working to launch a censored search engine in China. At a conference two weeks ago, CEO Sundar Pichai seemed to confirm the existence of the project, saying they wanted to "learn what it would look like if Google was operating in China."