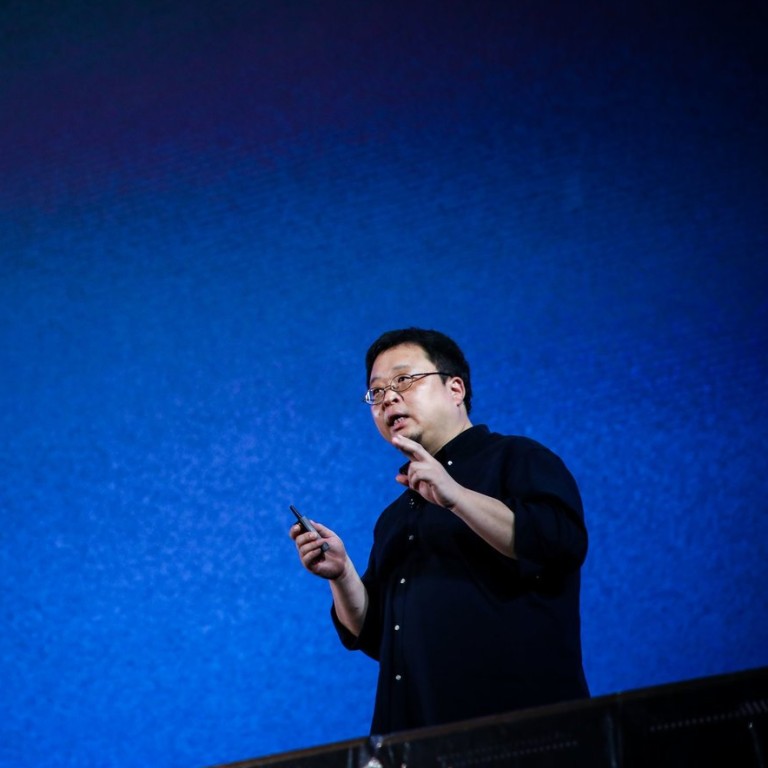 Big-talking smartphone maker Smartisan might be in trouble
Smartisan's founder Luo Yonghao has claimed that his smartphones are the best in the world, but they may not make smartphones for much longer
This article originally appeared on
ABACUS
Smartphone maker Smartisan has attracted more attention for its eccentric leader and feverish fans than the actual products they make. Now, the company is catching attention for its apparent slide.
Last week, local media
reported
 that Smartisan has a cash crunch, and is planning to lay off as many as 40% of its workers. Rumors have also been swirling that the company's charismatic founder Luo Yonghao -- likely the only tech leader that's managed to charge users to attend product launches -- is suffering from depression.
Luo swiftly responded with threats to sue the "hoodlums" and even offered to go to the hospital to check his mental health. But Luo is not denying that Smartisan is in trouble.
"The company really is in a crunch, but please give Smartisan time," Luo told local press.
And this week, more bad news hit after a subsidiary of tablet maker Coolpad says it will sue Smartisan. Yulong Communications Technology says it's owed US$650,000 by the smartphone maker for components.
The hammer has become Smartisan's symbol -- signaling their refusal to make subpar products. Luo continued with his antics by bashing Xiaomi and Apple, which he accused of losing its soul. After Smartisan launched its new R1 smartphone model featuring 1 terabyte of storage, Luo said Apple "will copy us like crazy". (Apple has yet to release a smartphone with 1 terabyte of storage.)
Based on the 1 million smartphones the company sold in 2017, Luo said that Smartisan expects to sell 3.3 million in 2018. But things didn't quite go as planned, amid a wider slowdown of Chinese smartphones.
Luo has been trying to assure fans and investors through Smartisan's Weibo channel that everything is fine at the company, and that salaries to staff are being paid on time despite reports otherwise.
We asked the company about its plight, but they declined to comment -- pointing us to Luo's Weibo account for more information.