JD.com
Get more with myNEWS
A personalised news feed of stories that matter to you
Learn more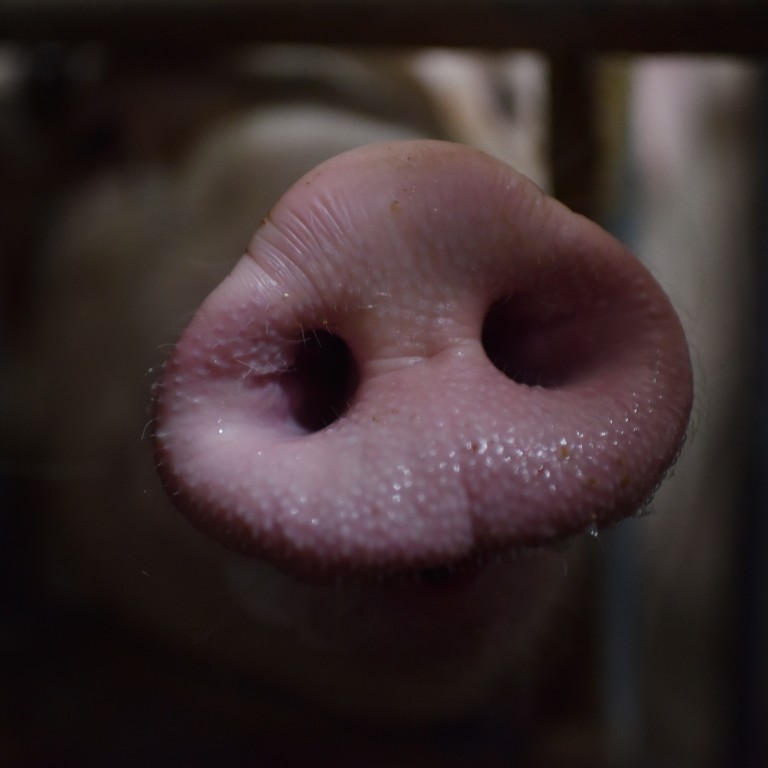 Why are Chinese tech companies so much into raising pigs?
Food safety scares have prompted JD, NetEase, and Alibaba to move into high-tech farming
This article originally appeared on
ABACUS
One of China's largest e-commerce platforms just announced its newest venture -- and it's not hi-tech delivery drones. It's raising pigs.
JD Digits, the finance arm of JD.com, launched the JD Agriculture and Husbandry Academic Research program on Tuesday. It also announced the JD intelligent stockbreeding solution which has introduced technologies such as AI, IoT, robots, and edge computing to pig raising and breeding.
This puts JD among the growing number of Chinese tech companies that want to "bring home the bacon"... by making it themselves. Unlike their US peers, Chinese tech companies have no qualms about getting their hands dirty in the countryside.
China tech's own version of Mao Zedong's "down to the countryside movement" has also become a bit of a joke. Tencent, for example, made an April Fool's prank this year by announcing an "AI Eco Goose Factory" featuring a futuristic bunker for breeding geese. The company also said (jokingly) that it would consider raising swans and penguins in the future (a scarf-wearing penguin is Tencent's mascot).
There are a few good reasons why these tech companies are going hog wild for pig farming.
China accounts for half of the world's pig population and the country's rising middle class has turned its preference for pork -- be it smoked, grilled, boiled or wok-fried -- into a multibillion dollar business. The 700 million population of pigs in China is more than twice that of the US, making the country the world's largest supplier, consumer, and importer of pork.
But this is not the only reason behind the tech move into agriculture. China has a longstanding problem with food safety. One of the most stomach-churning scandals was discovered in 2015 when 800 tonnes of smuggled frozen meat was seized by Chinese authorities, including one batch dating from the 1970s.
This is why the tech industry has been called in to help. Alibaba and JD have been exploring ways to secure the food supply chain by using blockchain ledgers that record the quantity and transfer of food, and link products to serial codes and RFID (radio frequency identification) digital tags.
As for JD's new venture, the data collected has already reduced costs in pig breeding by 30 to 50 per cent, saving up to 50 million yuan (US$7.2 million), according to the company. The technology can monitor the growth rate of the pigs, their reproduction, meat quality, and the amount of feed needed for each animal.
"Combined with more sophisticated AI-enabled analysis, the solution is expected to provide individualised feeding plans for each pig, which can help produce better meat at lower cost," said Li Defa, an academic at the Chinese Academy of Engineering and professor at the University of Agriculture, who is working with JD Digits on the project.
At the launch of the JD research institute, Li said people used to believe raising pigs was the lowest form of work. Now, it has become digital and intelligent farmwork.